Bridgestone PH releases new 4WD tire offering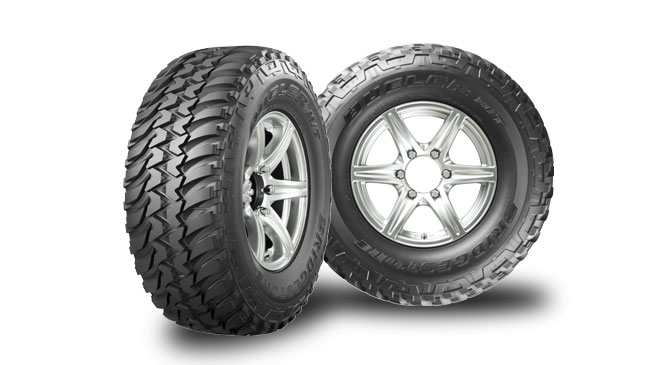 Engineered to meet the hardcore demands of off-road driving, the newest 4WD tire offering of Bridgestone Philippines, the Dueler M/T 674, comes in six sizes to suit medium and large utility vehicles as well as big 4WDs and SUVs.
The new 4WD tire's tough and aggressive design is guaranteed to provide outstanding traction and grip, time after time. Furthermore, the Dueler M/T 674 delivers outstanding performance through specially engineered features, which include:
* 3D buttress step-and-slope design that delivers sure control in mud;
* 3D shoulder lugs for increased durability and superior handling; and
* 3D grooves that cut into mud for advanced traction and improved performance.
Bridgestone Philippines marketing vice president Leslie Tagle-Dinglasan says the new 4WD tire was tested and found to have improved its carbon footprint and even wear life, thus increasing fuel efficiency while on the road.
"Incorporating revolutionary 3D technology, the Dueler M/T 674 also brings significantly improved off-road stability and wear life--two things mud-terrain tires aren't commonly known to deliver," Tagle-Dinglasan adds.
Check out the Dueler M/T 674 and Bridgestone's other offerings at the ongoing 2015 Manila International Auto Show.