Mini showcases new, spacious 5-door variant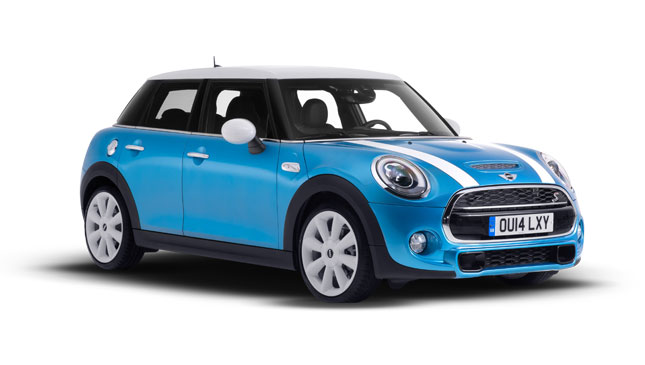 Mini Asia has introduced an entirely new body variant: the Mini 5-Door, which is available locally in two versions, the Mini Cooper 5-Door and the Mini Cooper S 5-Door. The two new Minis promise more room and greater comfort, without compromising the trademark go-kart handling.
The new Cooper and Cooper S are slightly longer, slightly taller and a lot roomier than their three-door predecessors. The highly accessible luggage compartments have roughly 30% more volume, and can even be expanded by the 60:40-split-folding seats.
Here are some of the interesting features of the new variant:
• Mini TwinPower Turbo Technology for more power and more efficiency;
• Six-speed automatic transmission for intelligently optimized shift dynamics and efficiency;
• Optimized suspension technology for less weight and more go-kart feeling;
• Mini driving modes for sporty flair and efficiency at your fingertips;
• Enhanced driving dynamism for that intensified Mini driving experience;
• Intelligent lightweight construction for a higher level of safety and agility;
• Comprehensive safety technology for enhanced passenger and pedestrian safety; and
• Innovative driver assistance systems for increased convenience and safety.
"As with every other Mini, the 5-Door has preserved the brand's signature driving fun, its distinctive character and the refinement of the third generation by incorporating enhanced practicality through extra space," said Willy Tee Ten, president of local distributor British United Automobiles. "There's more foot space, legroom and luggage space, thanks to the introduction of two rear doors and three separate back seats."
The new Mini 5-Door is one of the cars you shouldn't miss at the 2015 Manila International Auto Show.