The Philippines' transportation system is a mess--from the problematic MRT/LRT line to the abysmal state of public roads and thoroughfares. Technology has given Filipino commuters more means to vent their frustration online, and perhaps made their concerns likelier to reach official channels. In addition, it has also provided solutions that help alleviate Pinoy motorists' daily struggles. A number of useful mobile applications offer reliable road and traffic information, and they are extremely helpful so long as you know how to use them. Here are five such mobile apps that you need to install on your mobile phone right now.
1. AccuWeather. Planning a road trip? It's important to determine the weather at your destination. After all, it's dangerous to go on a long drive when it's rainy.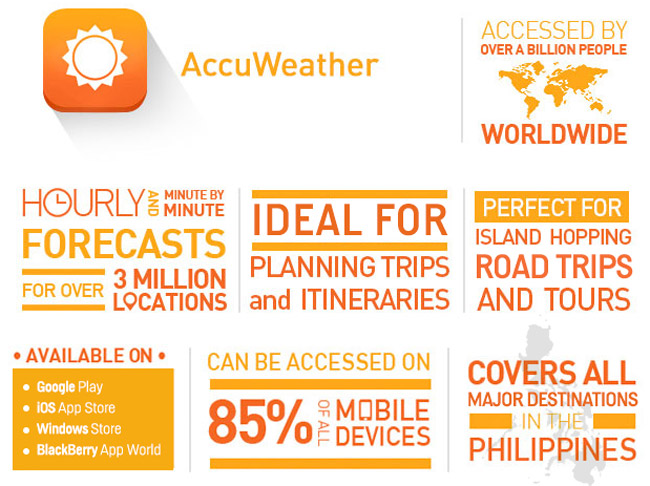 2. Grab Taxi. There are days when you need to leave the car at home and take a cab to work. Now, who wants to stand in the long and snaking taxi lines? Nobody.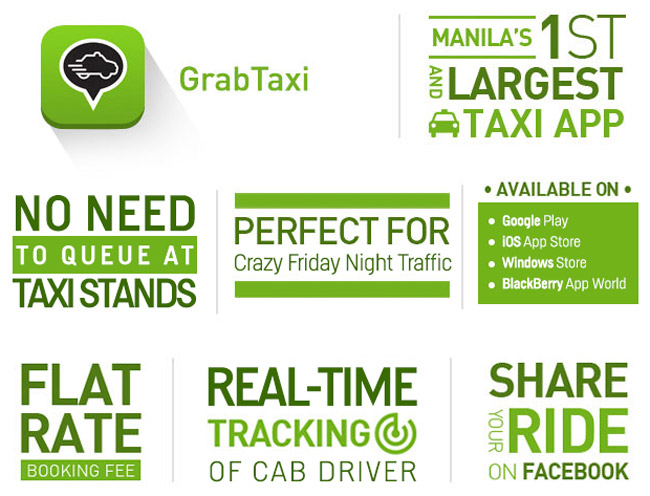 3. Google Maps. You can concentrate on driving while the app gives you voice-guided navigation.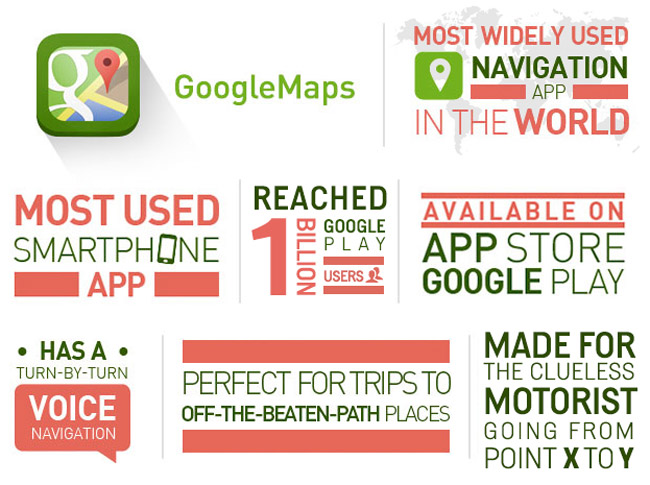 4. MMDA. Plan your route well by checking this app. It lets you know which roads are clogged and which ones aren't.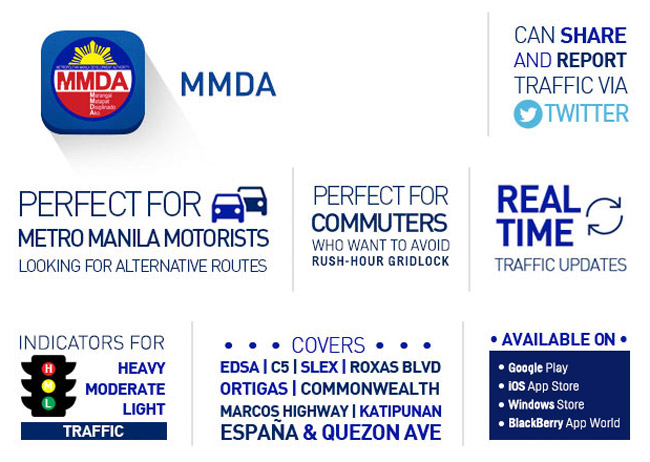 5. Waze. This app brings together motorists in hopes of "outsmarting traffic together." Waze users help one another by reporting accidents, heavy traffic situations, road repairs and even kotong cops.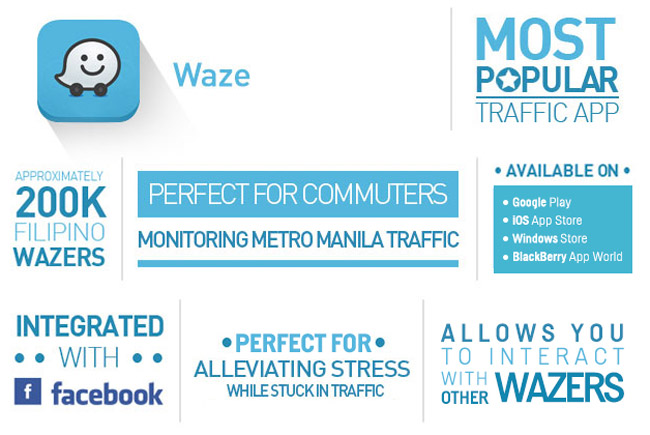 You can access all these apps for just P99 a month with Globe Telecom's Navigation Bundle. If you have other digital needs or interests, you can also choose from other Lifestyle Bundles (Chat, Work, Shopping and Photo). Each bundle allows subscribers to access the apps they frequently use for 30 days.
To subscribe, simply dial *143#. If you're not yet a Globe subscriber, call 730-1010 or visit www.globe.com.ph. For more info on the Lifestyle Bundles, click here.