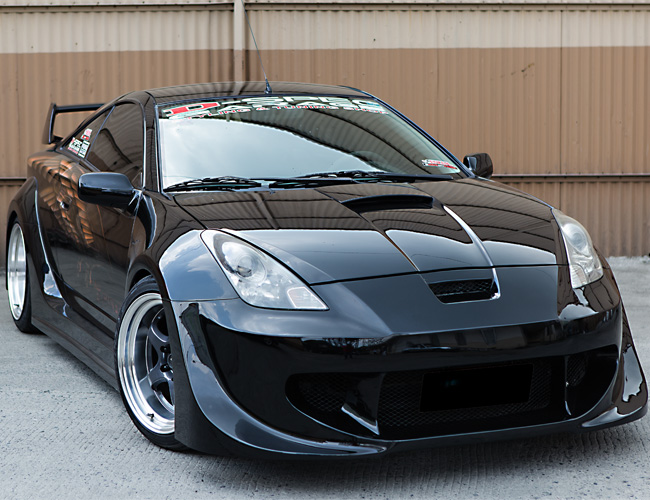 For Henry Sia, an engineer and a construction company owner, good reputation goes a long way. That's why cultivating trust is a very important thing for him. "In my line of work, there is plenty of corruption, but I want people to know that I can be trusted," he says proudly.
His philosophy extends even to his cars, which are only either white or black. "White is pure," he points out. "When people see my car, I want them to know that I'm clean."
Black cars, for him, represent decency. There is also a very formal and dignified vibe when driving a black car. Honesty, purity, and dignity--all values that are essential to Sia.
Henry's black car is a 2004 Toyota Celica sporting an Anzahl paint job. "This car is stunning and detailed," he boasts. "Because I am an engineer, I want everything detailed--just like my car." Despite being purchased secondhand, the car's value has doubled after the extensive work done to it.
"I really wanted it shiny, like a mirror," he explains. "And masculine."
There's no doubt his ride looks aggressive with its glossy black hue. Surprisingly, the color isn't hard to maintain at all. Even when he visits dusty construction sites, the dust just slides off the smooth Anzahl surface.
"When I bought my first car in 1998, I had heard of Anzahl already," he recounts. He went with the recommendation of his painter, and hasn't looked back since. "Why should I gamble with another brand if I've tried this already?"
Sia knows that his word is his bond, so if anybody were to ask him what paint to use on their ride, he will tell them that Anzahl is the only way to go. And because his car is an extension of himself, well, the vehicle can do the talking for him. The quality and durability are truly unmatched.
ADVERTISEMENT - CONTINUE READING BELOW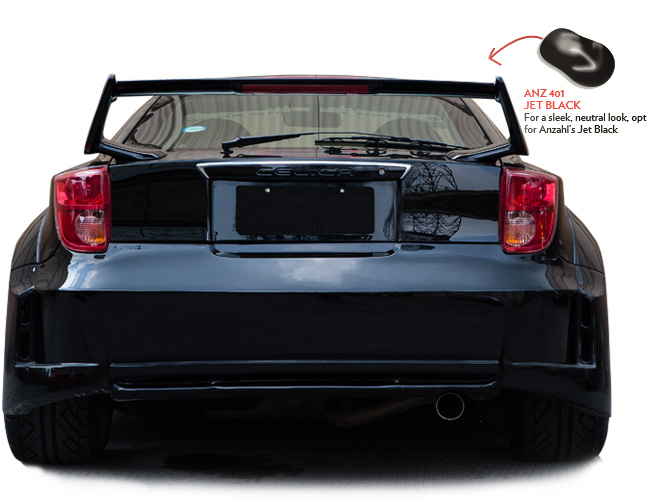 *Modifications on this 2004 Toyota Celica were done by D-Spec Garage
To help you get started on your very own project car, here are things to remember:
1. There will be inevitable setbacks. If you have an emotional attachment to your car, then you will press on no matter what.
2. Set a budget and stick to it. Even if you have all of the money in the world, it is easy to get carried away. Think before you spend.
3. Know what you want. You might be swayed to try things you've never heard of. This sounds fun, but when it comes to your car, it is better to stick to your plans.
4. Do your research. Is the shop owner doing the work reputable? Does he use quality materials like Anzahl? Find out before you bring your ride in. Talking to previous customers will help.
5. Have fun. If things get stressful, be sure to take a step back. This is supposed to be an enjoyable hobby.
For more information, visit Anzahl Urethane Paint's website or Facebook page.