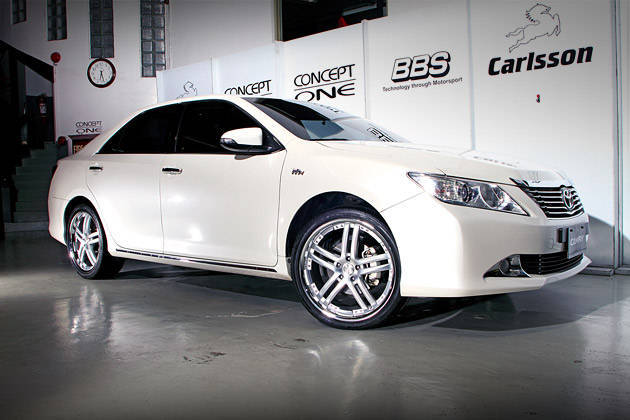 People are apprehensive about fitting 20-inch wheels on their exeutive midsize sedans, but they need not worry. "The suspension on these cars is much better than a subcompact sedan's," says Wheel Gallery managing partner Sam Liuson. "The ride quality will remain virtually unchanged, even with bigger wheels."
Check out the photo gallery for 20-inch rim options for the Toyota Camry.
Wheel Gallery is located at 318 Santolan Road, Greenhills, San Juan, Metro Manila. You may contact them at (02) 726-0965; (02) 724-7176; (02) 724-2739; and (0917) 880-1111. Or e-mail info@conceptonewheels.com.