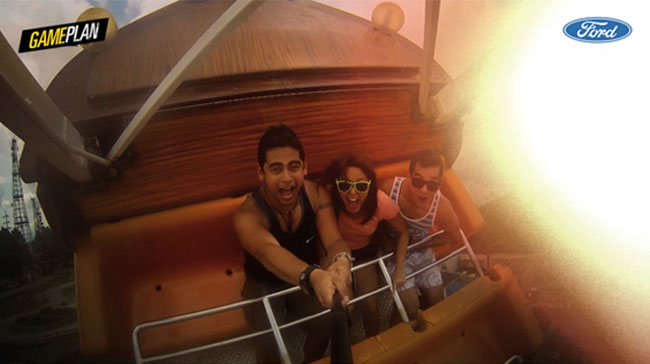 You might think that active and outdoor people always take trucks on road trips and adventures. Well, a cute 1.0-liter hatchback may also be the ideal partner for such trips, especially if the adventure entails driving on highway stretches.
Sports and active-lifestyle webshow GamePlan recently embarked on a Southern Luzon adventure with the Ford Fiesta EcoBoost. Ground zero of the adventure was Ford Philippines' headquarters in Alabang, Muntinlupa.
Hosts Ton Vergel de Dios, Amanda Fernandez and Juls Rodriguez went out of their comfort zone as they took on the tasks assigned to them. Their skills, guts and determination were put to the test as they conquered challenges with the fun and fuel-efficient hatchback from the American carmaker.
Ton drove to Nuvali in Laguna for his wakeboarding challenge. Carmona Ridge in Cavite was Amanda's destination for her paragliding task. Juls headed to Batangas for his motocross escapade. The hosts were given an extra challenge: Take the most extreme selfie!
The Fiesta EcoBoost was just the perfect car for the trio's Southern Luzon adventure. Juls traveled 224km, Amanda logged in 143km, and Ton drove 249km. Imagine the fuel savings the GamePlan team had with the award-winning three-cylinder turbocharged Ford EcoBoost engine!
Watch the episodes of GamePlan here.