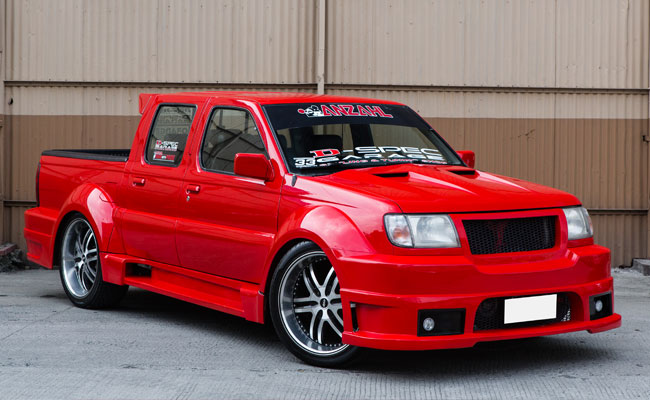 If your profession requires an artistic eye, then it only makes sense that this aesthetic sense applies to your ride. For architect Jake Lazo, this is not just a matter of being a perfectionist, but also because his background is rooted in a love of art.
Being surrounded by family members in the industry--his father is an architect, his aunt is an interior designer, and his grandmother is in the furniture-making business--has certainly left an impression on Jake. "These people were my heroes when I was growing up," he says. "They are the reason I pursued architecture and interior design."
Lazo applies the same eye for detail to his cars. "I'm obsessive-compulsive with my cars. They have to be well-maintained and clean." His modified Nissan Frontier pickup is an absolute stunner, and its glossy red Anzahl paint job epitomizes the wet look everyone admires.
"Paint is like fashion," he enthuses. "It represents who you are, and it reveals what your taste is like. A good paint job says it all."
For Jake, Anzahl is very vibrant, and believe us, this is one guy who knows what looks right and what doesn't.
However, Jake knows that Anzahl's popularity isn't just because of the quality of the paints. He explains: "When I get suppliers for my architectural projects, it's the entire package. Not only does a product have to be good, but the person selling it should be easy to talk to as well. Anzahl's people build relationships like that."
Needless to say, Jake is more than happy with the support he gets from the car-paint brand.
"I can recommend Anzahl, of course!" he exclaims. "People in my field will appreciate this car paint and get their money's worth. The quality is that good."
Coming from a world-class architect, that's high praise indeed.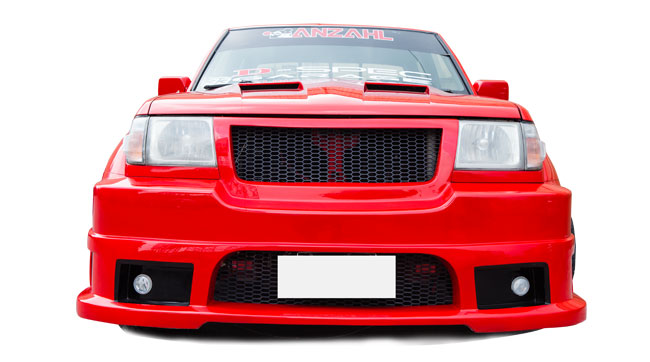 If you're thinking of embarking on a project, you should keep these things in mind:
1. Play or display? Decide if your ride will strictly be a garage queen, or something that will see regular use. There is a world of difference in how each car is built.
2. Resto-mod or period-correct? Do you intend to return a car to the original state in which it rolled out of the showroom, or integrate your own custom touches? Decide before you make any drastic changes.
3. Have you done your research? Before settling on a shop to help you, make sure you've done your research about the place. Find customers and see if they are happy with how their cars turned out.
ADVERTISEMENT - CONTINUE READING BELOW
4. What's the budget? In the end, you get what you pay for. Don't scrimp on materials. And if you know that painters and body workers are skilled, be willing to pay their rates.
5. Is it your vision? Trust your instincts. It is your car, so you're the boss. Don't let others sway your tastes.
For more information on car paints and restoration, you can visit Anzahl Urethane Paint's website or Facebook page.