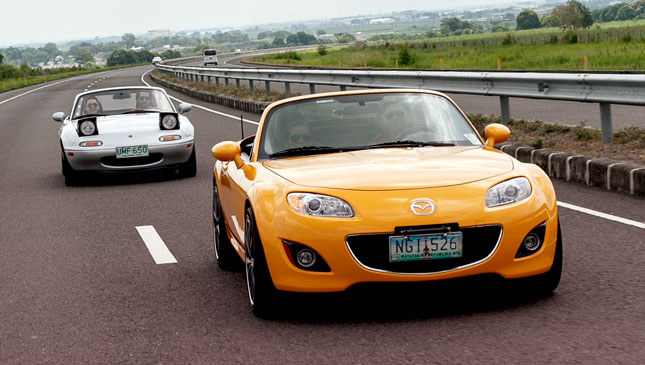 The silver 1996 Mazda MX-5 NA and yellow 2008 MX-5 NC you see here have 12 years of evolution between them, but when we took them for a trip out of town, the spirit that linked them was evident.
Both of the roadsters were loaded up with Caltex with Techron gasoline and protected by Havoline gasoline engine oil for the fateful encounter. It was an epic experience that reminded us that while times do change, some things stay the same.
While the NA needed to be revved hard to maximize the potential of its 1.6-liter engine, the 2.0-liter motor under the NC's hood naturally generated more horsepower and torque. It had more muscle than its older sibling, but still demanded a rev-happy driver to drop the top, head to the nearest mountain road, and then just punch it.
The highway to Subic via NLEX and SCTEX was a joy, but the Miatas shone even more during the final leg of the journey through Bataan. We left Subic via the Morong Gate and were immediately greeted by winding ribbons of asphalt. The NC was more stable, but the NA was happy to keep up.
We drew stares from bystanders as the unmistakable engine and exhaust notes wailed through the countryside. It was an excellent chase. Engine temperatures were good, and the motors revved hard for extended periods with nary a complaint.
The kilometers whizzed by, but our speeds were sane. The experience was raw and real. It was all about moving forward and the sensation that only the freedom of the open road could bring.
Below is the video of the epic face-off between the two sporty Mazda roadsters. Watch it and see for yourself how they fared.
Photos by Alfred Mendoza
If you're viewing this on a mobile device and can't see the video, please click here.
ADVERTISEMENT - CONTINUE READING BELOW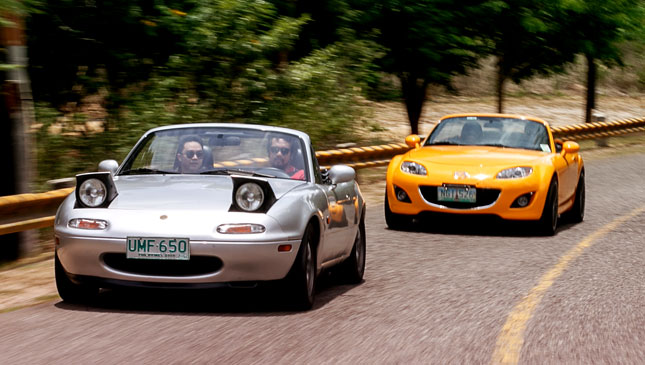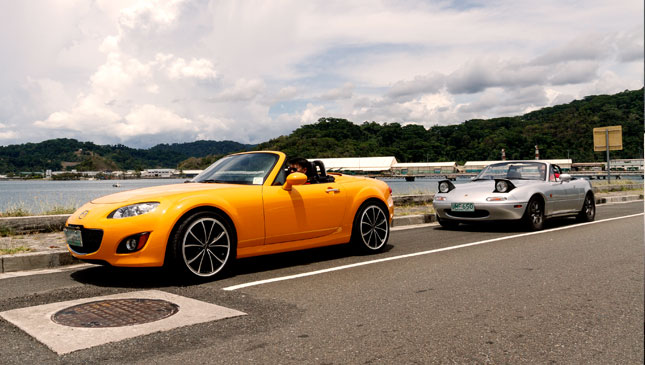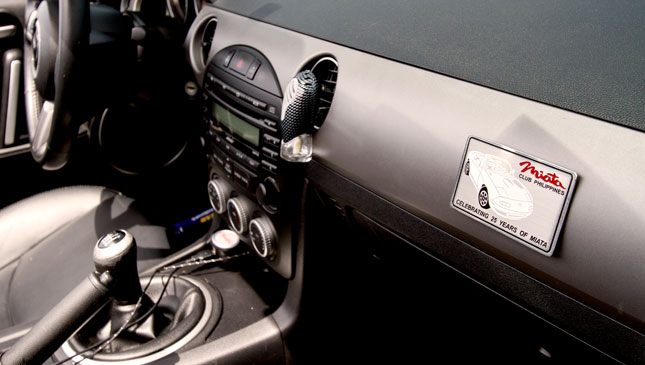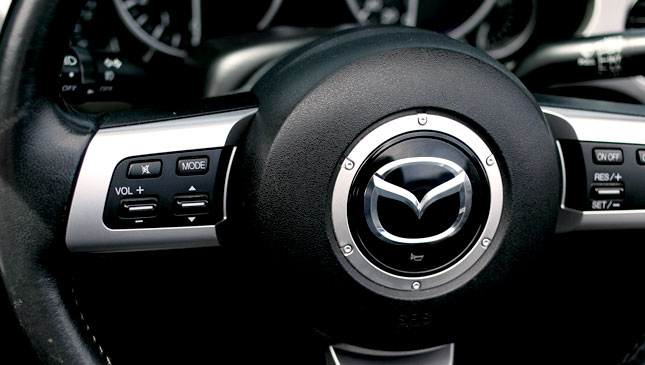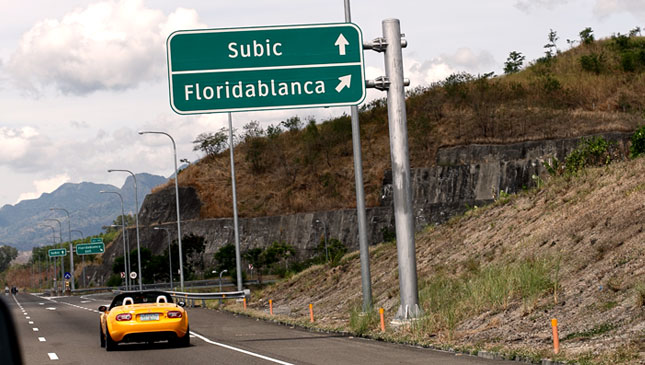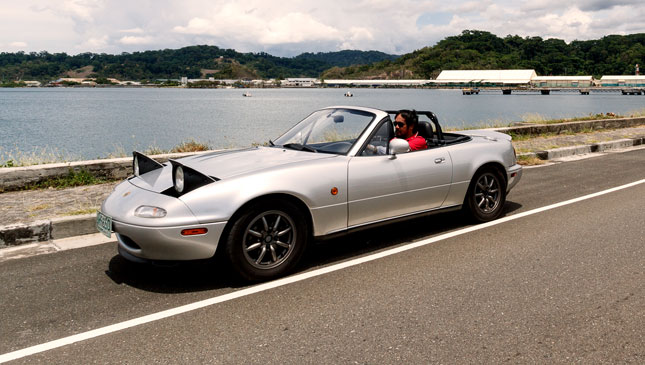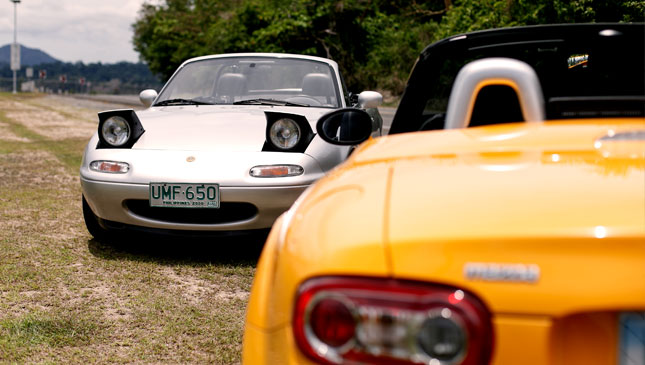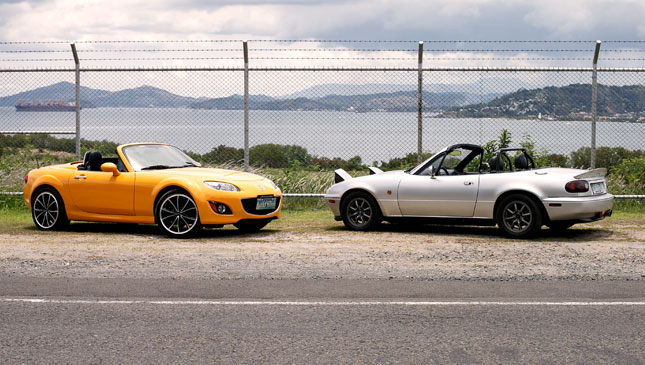 Roadster Rivalry: Two Mazda Miatas face off in an epic road trip