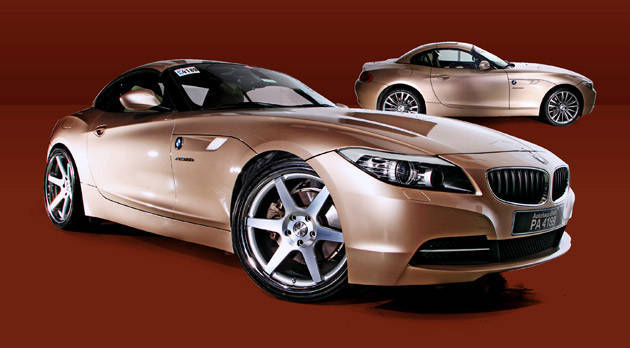 The BMW Z4 is already a stunner in stock form. But with a trip to Wheel Gallery, it can stand out even more. "If you own a top-of-the-line sports car with very good sport suspension tuning straight from the factory, don't use substandard tires with it," advises Wheel Gallery managing partner Sam Liuson. "Using cheap tires is like throwing advanced suspension technology out of the window. It's dangerous, too."
Check out the photo gallery for rim-and-tire options for the Z4.
Wheel Gallery is located at 318 Santolan Road, Greenhills, San Juan, Metro Manila. You may contact them at (02) 726-0965; (02) 724-7176; (02) 724-2739; and (0917) 880-1111. Or e-mail info@conceptonewheels.com.