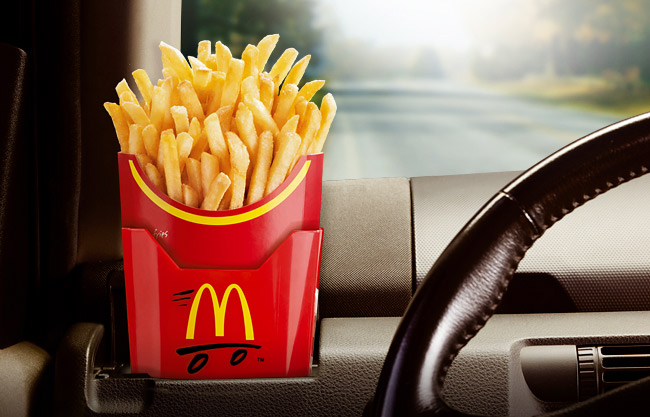 If you love eating fries as much as you love being behind the wheel, you're in for a treat. Starting today, McDonald's is offering an awesome car accessory for motorists who like nibbling on these potato slices while driving: the limited-edition Fry Holder.
An innovation from Japan, the McDonald's Fry Holder can hold a medium or large serving of the fast food's French fries. It has an adjustable base, so it can snuggly fit into your car's cupholder. Just shell out an extra P45 when you purchase a medium or large value meal via drive-thru service, and you get to bring home this car accessory.
This promo is valid from August 11 to 23 only. Get yours now and take a photo of your Fry Holder inside your car! Share it with your friends via the hashtags #FryHolder and #McDoFries.
DTI-FTEB SPD Permit No. 0385 Series of 2014