Try to remember five or seven years ago when the Hyundai Tucson was the one to get when you wanted a stylish, compact SUV without paying too much. You could get a base variant for just a little over P1 million and it was pretty good with a peppy drivetrain, decent space, and stylish lines.
Today, a Tucson rings the bell at P1,113,000 for a 2.0-liter with a manual (if you can even find a unit…), but the one to really pine for is this one, which stickers for P1,578,000. Hyundai has dropped the AWD variant from the line, realizing that nobody ever really drives a Tucson off-road anyway to warrant the use of four-wheel drive and the associated costs.
Continue reading below ↓
Recommended Videos
While the new model's silhouette resembles the previous one, changes are quite substantial and easily appreciated. It looks chunkier, more substantial from outside, almost as if the designers were channeling a certain tri-star brand when they penned this one. It's handsome but not particularly avant-garde, which in the long run will be better appreciated by customers who don't want their ride to look dated after just a few years.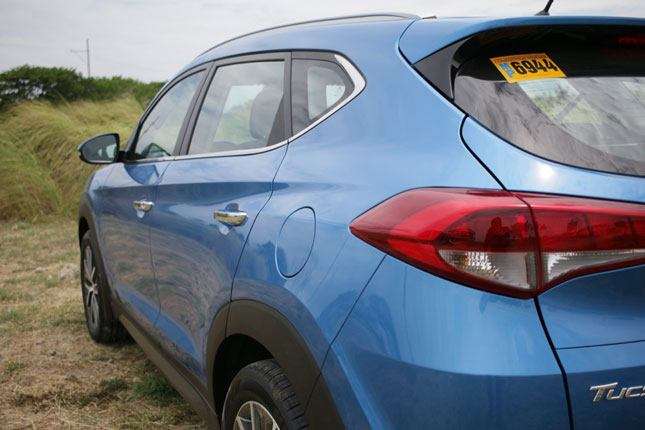 This third-generation Tucson is also longer, wider and taller by several inches, respectively, including the wheelbase. Leg, knee-, and headroom are better than ever. There's more room to stretch out for both front and rear passengers, and you can seat three passengers at the back with no complaints unlike the cramped backseat of the old model. The backseat can even be adjusted for rake, making it ideal for chauffeured owners. The A/C is manually operated, which is fine and dandy for me since I don't care much for auto climate control systems anyway, and rear passengers even get A/C vents down behind the console box.
Driving the Tucson GLS won't get your testosterone up like you might in the sportier Mazda CX-5, but subtle details remind you of how far the Tucson has come since its forebears. The CRDi engine is remarkably smooth and silent, more European than Asian with the way it pulls the Tucson about unobtrusively but with authority. The six-speed automatic is a perfect match, harnessing all 182hp with the right gear nearly all of the time, although the abundant torque spread (402Nm @ 1,750-2,750rpm) means it can lug around in a tall gear all day anyway.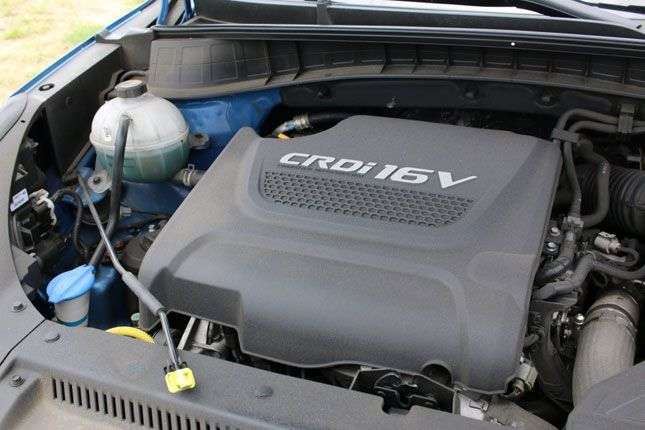 Past complaints about the previous Tucson centered on the anesthetized steering and pogo-like suspension, and both have been addressed. Steering feel and effort have been greatly improved to give higher confidence at speed while retaining a very light feel at parking lot speeds. Suspension damping has been firmed up for better stability, with the lengthened wheelbase allowing such a change without adversely affecting ride quality.
If the engineering team set the European marques such as Audi, Peugeot or Volkswagen as their benchmarks, then they've done pretty good. It's only when the road turns twisty that the Tucson reminds you it's still a mainstream SUV with humbler roots. Modest body lean in the corners will have you sliding laterally on the seats, and frequent, heavy braking induces diving and eventual brake fade. So pick a more appropriate vehicle for hill attacks.
The Tucson shines best as an all-day long distance tourer with quite generous passenger and luggage space. The front seats are wide and very comfortable if not exactly body-hugging for long stints, the window beltline is low and affords a panoramic view out, and there's enough room in the cargo area for several suitcases. If you need more room, you can also split-fold the rear seats. Hyundai also went to town on the Tucson's cabin materials, using better, softer, lower-gloss plastics for the dashboard after perhaps one too many complaints about the previous generation's plasticky cabin.
While the seats are clothed in fabric, it's the highly breathable kind that's much more comfortable in our tropical weather than stiff, sweaty leather commonly used in vehicles of this price point. Plus points, too, for the Tucson's remarkable chassis stiffness. On anything but very bumpy roads, it feels solid and flex-free, the suspension doing the work while the monocoque chassis filters out the vibration to almost nil.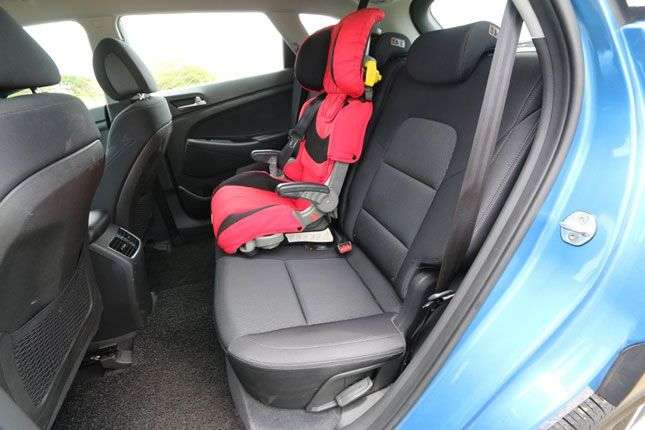 With the Santa Fe having grown ever larger and softer, and thus appealing to an older, more laid-back crowd, the Tucson is now the go-to SUV in the Hyundai lineup for buyers who need real room for five with a gutsy yet refined powerplant. The Creta is the entry-level crossover, best advised for singles and young couples who don't have to go "adult-ing" yet with issues like room for boxes and groceries and seating for kids and the nanny.
During my week-long stint with the Hyundai, fuel efficiency hovered at 11-12km/L, which is not bad at all considering Metro Manila's infamous traffic congestion. About the only thing anyone might complain about is the rather primitive LCD display for the stereo. You get real, physical buttons and dials to navigate your playlist and Bluetooth phone, and this isn't really a big deal unless you've grown spoiled with competitors' touchscreen systems.
You get most of the conveniences associated with vehicles of this caliber like power adjustable driver's seat, projector headlamps, backup warning sensors, Smart Key, and a full suite of ABS, disc brakes, stability control, and six airbags. You also get three auxiliary power points; two in front, one at the back. You miss out on a fancier stereo, moonroof, and better speakers (the stock units are meh) that you might get in a competing brand's.
The Tucson GLS isn't the stunning, bargain basement SUV steal that it used to be anymore, but that's alright. It's a very mature and dignified vehicle that promises a stellar ride and solid package for the price.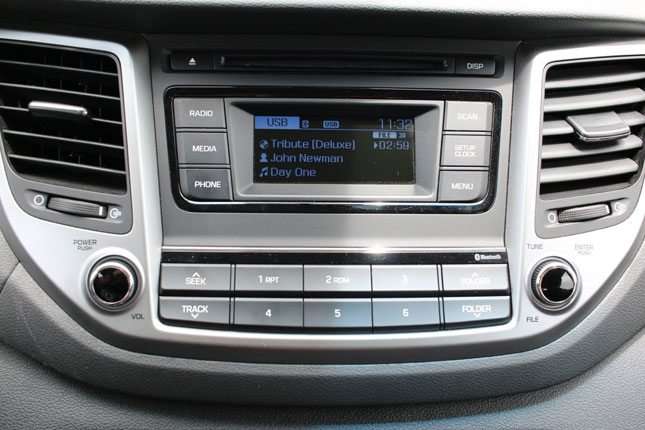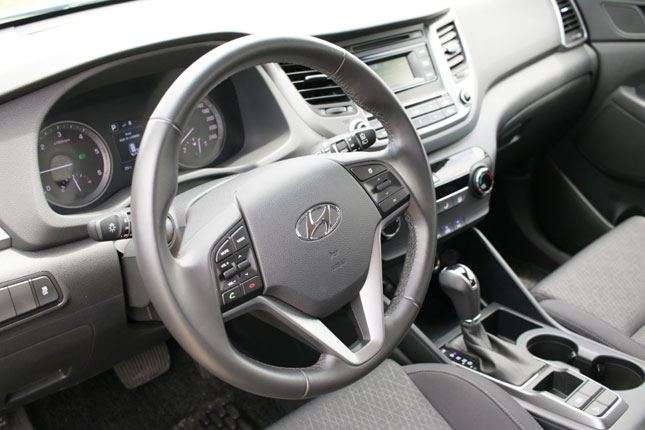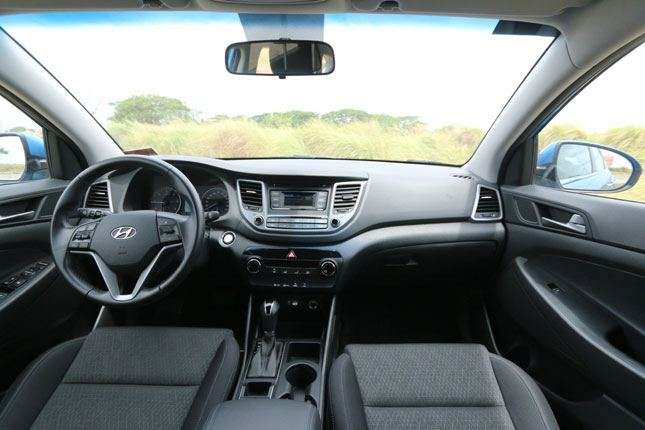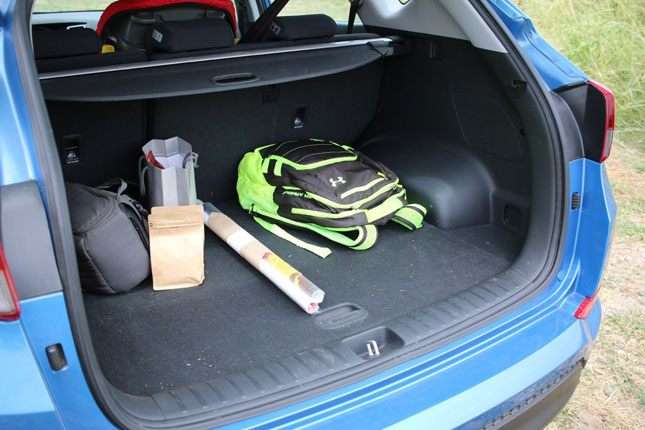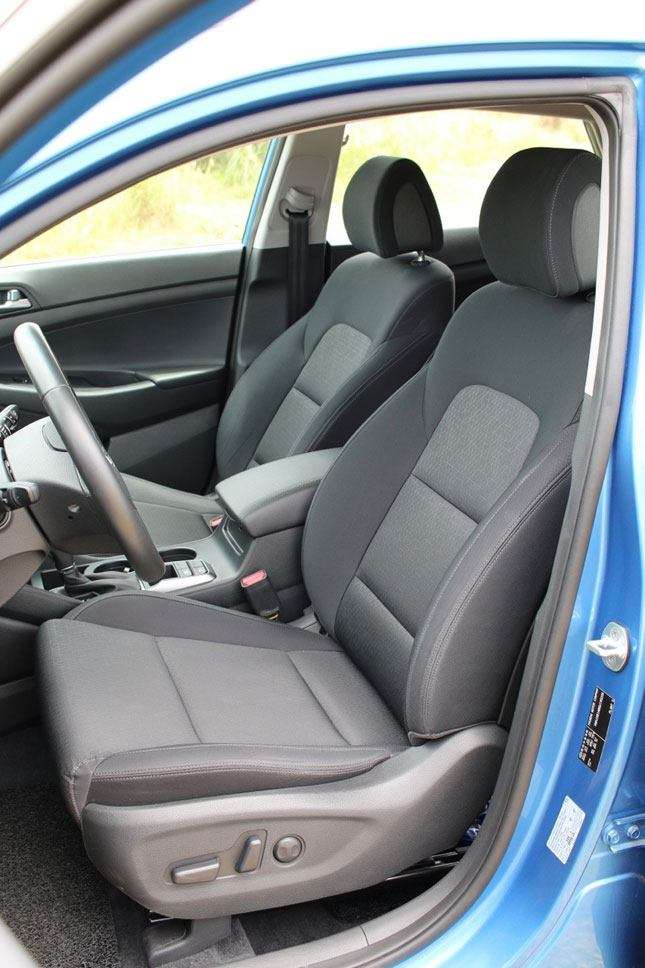 UPDATE as of June 11, 2018: Hyundai Asia Resources Inc. (HARI) went all out at this year's Manila International Auto Show (MIAS). The Korean carmaker's official Philippine distributor has brought in not one, not two, but four brand-new vehicles to the local market: the all-new Veloster, the Kona subcompact crossover, the all-new Santa Fe, and the Ioniq Hybrid. That's quite a lineup. The most important of the bunch is the Kona, which will compete directly with nameplates like the Nissan Juke, Honda HR-V, and Mazda CX-3. Beneath this crossover's futuristic design and stylish components is a 2.0-liter gasoline engine capable of 147hp and 179Nm mated to a six-speed automatic transmission. Pricing has yet to be finalized, but expect the Kona to go for between P1.1 million to P1.5 million.