Last week, I had the grand experience of sitting in the car for 2.5 hours to get from the Market! Market! area in Taguig, to Valle Verde in Pasig--a distance of less than 5km. The Christmas Carmageddon had officially begun, and thanks to a cool head and a remarkably empty bladder, I made it to my destination in good spirits.
The Christmas season is the one most of us look forward to: partying, de-stressing from the year's trials, reconnecting with relatives, and exchanging meaningful gifts with the people who matter most to us. But I don't know anyone who jumps for joy at the prospect of spending several hours on the road as traffic reaches "Heavy Intense Galactic" proportions.
Christmas is also a time when people are thinking about buying themselves a new car. Last year, I made a list of several things you could gift your car with. This time, I made a list of new car choices that I think are a match for the massive traffic we must deal with every day.
When traffic is the great equalizer, big horsepower won't matter as much as comfort and fuel efficiency. If you're going to be staring at the dashboard for a long time, you deserve to like what you're seeing, too. Cheap seats and crude cockpits don't make the cut.
Continue reading below ↓
Recommended Videos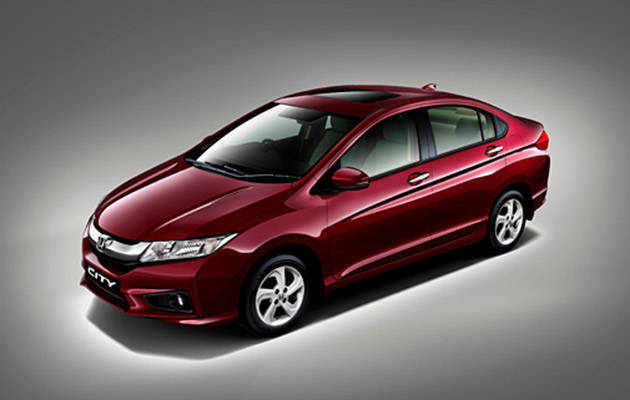 Honda City, Jazz and Brio
As I've written before, the new Jazz/City siblings are so refined they put bigger cars to shame. But if you're going to be stuck in traffic, you need an especially comfortable place to be in. Rear-seat passengers will love the legroom that bests even a few midsize sedans of several years ago. Fold down the seats and you get a flat load floor that you can plunk down a sleeping bag on.
Of course, the City's 1.5-liter engine still has a thirstier appetite than the old 1.3-liter motor. That engine is now in the smaller Brio/Amaze. This Honda has great seats you can sit on all day, a nice interior, and a quiet and miserly engine that still puts out decent power through a smooth CVT. The Brio is the one to get if you don't need the extra room of the Jazz.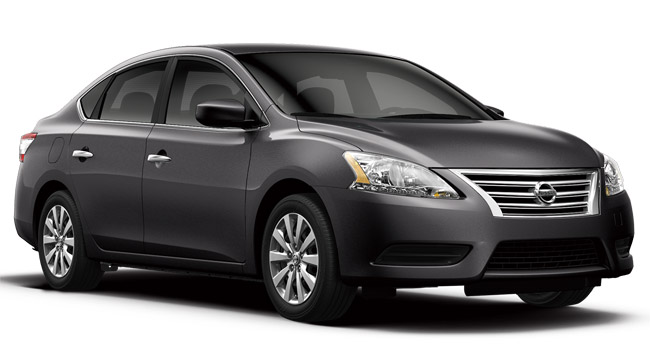 Nissan Sylphy
It's the least sporty of the compact choices, but darn if it doesn't make the best impersonation of a sofa with a roof and four wheels. The Sylphy offers midsize room for compact-car pricing, and a thrifty 1.8-liter engine for the top variant that still sips fuel compared to admittedly gutsier (and pricier) 2.0-liter competitors. If you have a driver, sit in the back of the Sylphy and you'll be, ah, sleepy in no time at all. And that's a compliment.
Honda Accord
This is an equal-opportunity car. Sitting behind the wheel is as satisfying an experience as lounging around at the back. When the road beckons, driving the Accord is a smooth and quiet experience that speaks of Japanese precision and elegance. For chauffeur-driven owners, the backseat is wide and cushy.
The armrest features remote control for the stereo and A/C, and you get a power rear sunshade and manual side-window shades for privacy. The 2.4-liter mill is all the engine you'll need, and it's not such a terrible guzzler, either.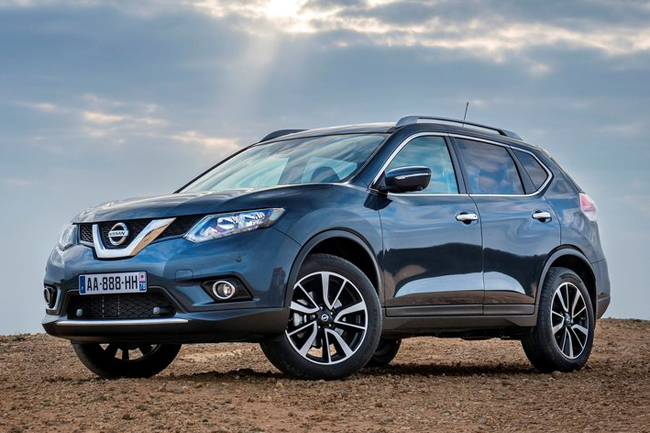 Nissan X-Trail
Like the Accord, the all-new X-Trail is an equal-opportunity machine. You'll be as satisfied driving it as you will be riding it as a passenger. Controls are light to the touch, a high degree of refinement pervades throughout the cabin, and the seats (all of them) prioritize comfort over sportiness. The CVT helps boost the 2.0/2.5-liter engine's thriftiness in traffic. For tight situations where you're jostling for space, a nifty set of cameras in the 2.5-liter variant give you a near 360-degree view of your immediate surroundings.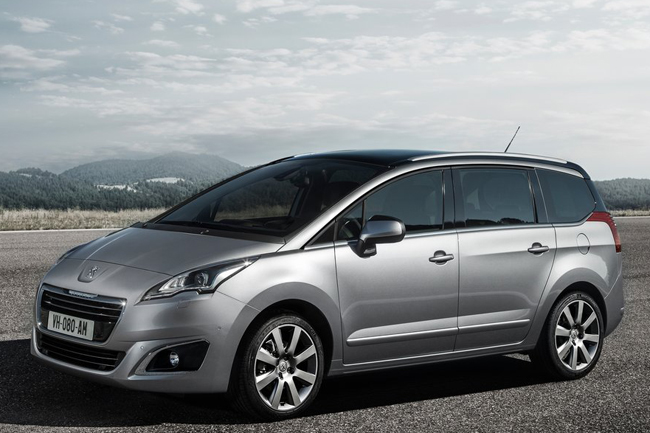 Peugeot 5008
With its Euro-plush ride and quality seats, riding in this tall, French wagon is a treat whether you're going 120kph or 12kph. You could get a midsize Korean or Japanese SUV for the same price, but then you wouldn't have the snob appeal of this French honey. The diesel engine is quiet and economical, too.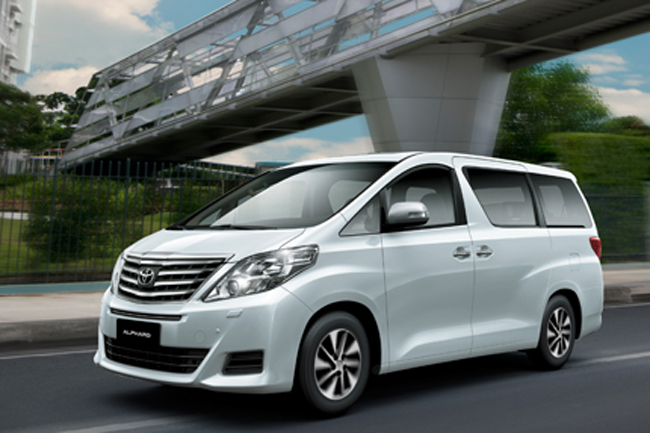 Toyota Alphard and Hyundai Grand Starex Limousine
A van is a must for large families. For those with money to burn, the Toyota Alphard features business-class seating, and a creamy V6 engine with a CVT. Try the middle-row captain's chairs with the ottoman, and they'll have to drag you kicking and screaming out of there. It's a great choice for those who find the Ford E-150 too massive and the Toyota Hiace Grandia too crude.
For those who are also concerned about fuel efficiency, they should try the Hyundai Grand Starex Limousine with its relatively thriftier turbodiesel drivetrain. If they can live with the tacky fake wood applique, the Limo's raised roof, overhead compartments, captain's chairs, and entertainment system make this particular Starex a nice place to be in for that next four-hour commute.