Blame progress if you must, but it's just no fun to drive fast on Metro Manila's highways anymore. NLEX, SLEX and the SCTEX have speed traps, and they're quite diligent with nabbing "overspeeders." I should know. I've been caught twice. The fines themselves aren't terribly expensive compared to, say, the average traffic ticket in California, but the process of paying for it and retrieving your driver's license is excruciating. I think they do it on purpose.
Anyway, if you like cars and just feel the itch to stretch your ride's legs, it's like playing Russian roulette on the highway these days. Maybe you'll get caught for speeding or maybe you won't, but as with gambling, the house always wins sooner or later. And as snooze-inducing as maintaining 100kph on the SLEX is, one has to admit that it does make for a safer drive so long as you don't fall asleep. That is, until some kid throws a rock at your windshield, which is a topic for another column entirely.
ADVERTISEMENT - CONTINUE READING BELOW ↓
The good news is that you don't actually have to drive very fast to enjoy a car. The safest place to test a car's limits (and your own) is a race track, but not everyone can easily access one. Doing laps can also get boring after a while, and a stock setup isn't really meant to be driven for multiple hot laps. The brakes would fade, the transmission might overheat if it's automatic, and the tires would get shredded. Finally, a track setup is quite different from a road setup, which is supposed to be a good compromise between comfort and performance.
If the road is interesting enough and suitably far from a substantial human population, you can have a lot of fun honing your technique and testing your car's setup in relative peace and quiet. These roads are quite familiar to sports car clubs that regularly go out for "fun runs," but you don't have to own a Porsche to enjoy them. Whatever car you have, if you want to see how good your car's drivetrain is, or how the chassis handles under load, or even how the controls fall to hand (or don't) when the pace is quick, I suggest you try out these nice stretches of road, all of which are easily accessible from Metro Manila.
ADVERTISEMENT - CONTINUE READING BELOW ↓
Recommended Videos
SIERRA MADRE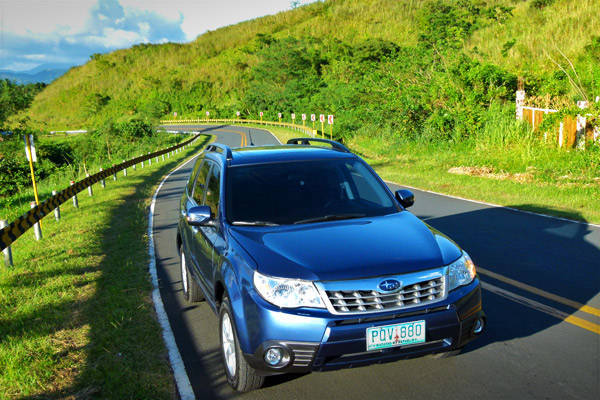 Approximately 25km long from Cogeo (or "Buso-Buso"), this road goes up, down, left and right toward Infanta, Rizal, with beautiful views of the mountain range. The surface alternates between cement and smooth asphalt, with several 8-10% gradients and tight turns that favor a car with short gear ratios and ample torque down low. At the town of Sampaloc, you can go straight and end up in Infanta some 30km away, or turn right and eventually end up in Morong, Rizal.
ADVERTISEMENT - CONTINUE READING BELOW ↓
How to get there: From Marcos Highway, just follow the road past the Sumulong intersection. The road is quite busy for around 10km before it opens up after a short descent to Cogeo. Or you can go the reverse side: From Ortigas, go up Antipolo and down Teresa. On the main road, turn left at Shell Morong. Follow the road as this goes up. Turn left on Sampaloc. The road will end up in Sierra Madre.
Tip: Don't go on a Sunday morning. Hordes of motorcyclists use the route for their own fun rides, and you can get caught up behind a long line of riders.
NAIC-CAYLABNE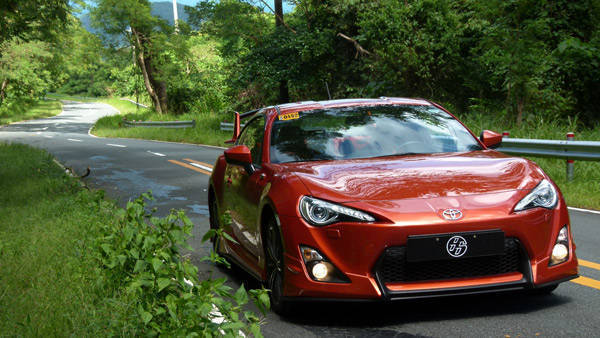 ADVERTISEMENT - CONTINUE READING BELOW ↓
Approximately 70km from Alabang, this combines some long straights on the road to Naic with some very tight zigzags after Puerto Azul on the way to the Marine Base. The road is cemented on Governor's Drive and asphalt in Caylabne.
How to get there: From Alabang, take Daang Hari, cross Aguinaldo Highway into Canal Road, then turn left at the end to go up to Trece Martires. Turn right on Governor's Drive for the 20km stretch to Naic. Turn left at the Petron station toward Caylabne.
Tip: You can also use the side roads in Maragondon on the way to Caylabne to go up to Tagaytay. This is the long, scenic route to Tagaytay, where you pass only a few towns, and there's little traffic to impede your progress.
STAR-TANAUAN-"SUNGAY"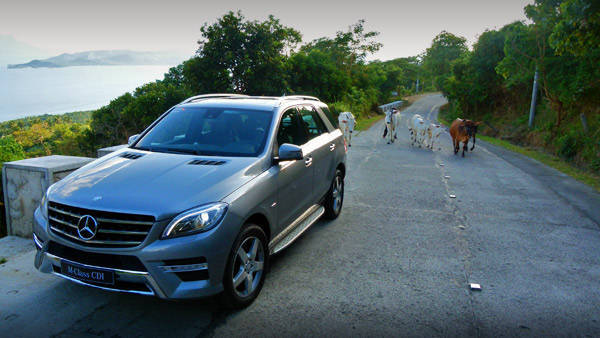 ADVERTISEMENT - CONTINUE READING BELOW ↓
My personal favorite for a little of everything: fast stretches of open road and a challenging hill climb. Now that SLEX connects to the STAR Tollway, you can go up to Tagaytay from the Tanauan exit. Just follow the road and then turn right at the lakeside town of Talisay to go up to Tagaytay. The climb is 7km long and has several switchbacks. With an average gradient of 8.1%, it's a great place to test your car's power-to-weight ratio and handling dynamics. Some of the turns are so tight and steep that you can kick the tail out with a burst of power if your car is rear-wheel-drive. It's probably the most fun you can have in first and second gears.
How to get there: Just drive the length of SLEX all the way to the end.
Tip: So you don't feel bitin, drive the entire length of STAR and then turn around to get back to Tanauan. The STAR tollway's bumpy surface is a good place to evaluate your car's suspension tuning. There's an enforced speed limit, though, so you risk getting tagged if you're tempted to do a high-speed blast. Going downhill can also be a lot of fun to test your car's balance.
ADVERTISEMENT - CONTINUE READING BELOW ↓
Finally, if you plan to try these routes, do drive responsibly and make sure your car is properly set up. Check the tire pressure and tread wear, brake pads, suspension "tightness," and cooling system. It'll be tough looking for help if your radiator overheats in the middle of nowhere. And obey all traffic rules. Slow down at school zones and whenever people are around. The road isn't your personal racetrack. You can still have a lot of fun with your car without endangering yourself or other people.
Photos by Andy Leuterio