During the first few months of the COVID-19 pandemic, our automotive industry—and most other businesses, for that matter—ground to a halt. From physically covering vehicle launches, doing test drives out of town, and flying to other countries for major events, we basically just discovered what kind of government we really have.
Then in June, the metro began to stir. Dealerships opened, online launches became the norm, and test drives were once again offered. To be honest, I felt excited about the latter, because it would be good to try new cars again. But I also knew I couldn't go very far with prevailing travel limitations, so my excitement was dulled. 
Of all the cars I expected to test-drive after ECQ, I didn't expect a Range Rover. Land Rover PH marketing manager Mon Buela reached out to me and, in celebration of the brand's 50th anniversary, asked if I wanted to try out the Velar. He had me at "Hi, sir Dinzo."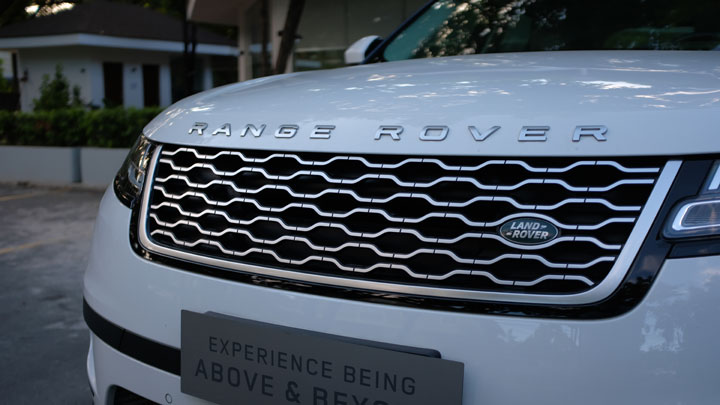 Continue reading below ↓
Recommended Videos
I was also curious about the Velar because, like some of you, it's the Range Rover I don't understand. The top model is the simply named Range Rover, the Range Rover Sport is a slightly smaller, more athletic model, and the Evoque is the small subcompact entry for cramped European cities. The Velar is described as a midsize crossover—the same size as the Range Rover Sport, but not as sporty?
At the Land Rover PH showroom, I'm temperature-scanned and sanitized, and I take a good look at the current Range Rover lineup while I wait for the test-drive paperwork to be finished. The models appear more or less the same now, with their sleek silhouettes and slim headlights, and it was actually the Velar that led the way back when it was introduced in 2017. Only the OG Range Rover retains a some of the chunkiness of old, but the family resemblance is still strong.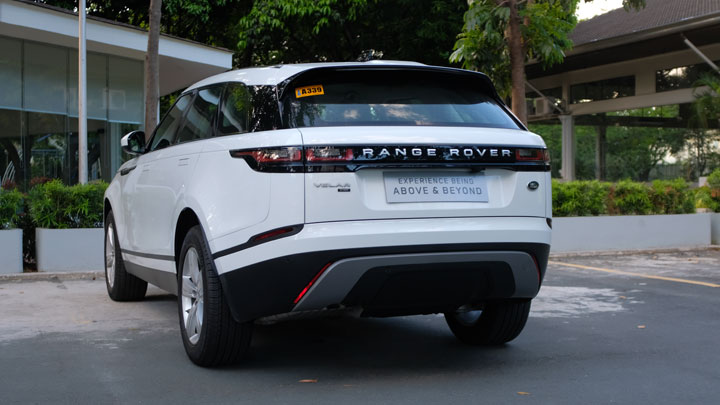 I am handed the key, and I stare at the Velar I'm about to take home (temporarily). It defies the long-running tradition of traditional Range Rovers being upright. This midsize crossover has a low roofline that leads to a wide body. It's almost boat-like in its stance. The tires are a bit chunky for something in the premium segment, but these things usually pay off when it comes to ride comfort. The overall design is clean and stylish enough to resist looking dated in the near future, while still appearing sharp enough to draw attention on the road. 
If the outside is conservatively upscale in terms of looks, the cabin is almost palatial in execution. It's a comfortable marriage of luxury and tech. There is nothing busy in terms of buttons and angles to distract you—unless you're distracted by screens.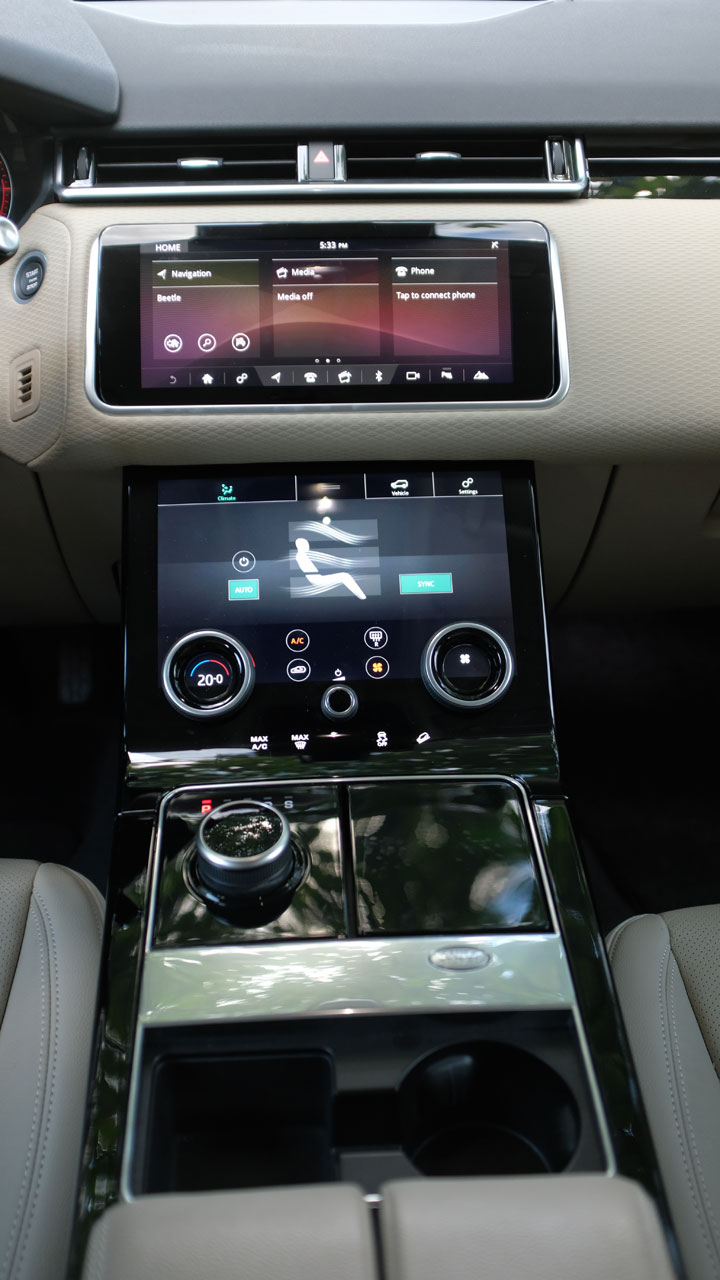 The Velar has two touchscreens on top of each other. The upper screen tilts toward you a little when you turn on the ignition. A more budget-conscious carmaker would have just built an upright dashboard housing to give you better visibility of the screen, but Land Rover found another way even if it means adding a movement (and expense) to the dash.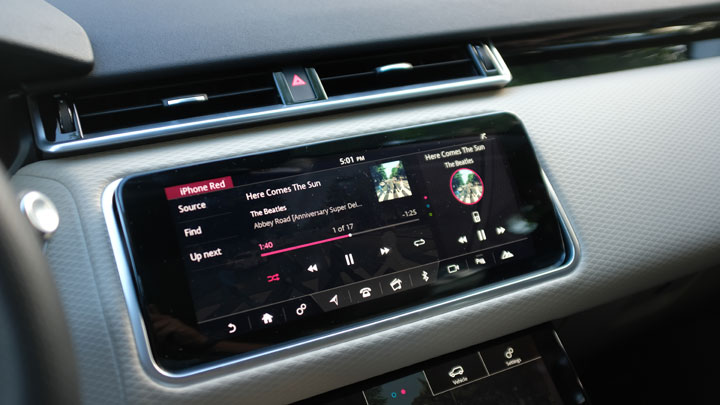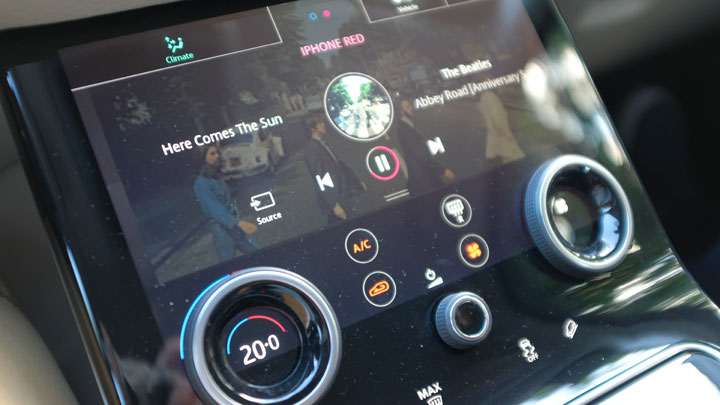 The two screens' functionalities overlap, meaning you can view what song you're listening to on either of them. If you like putting album art in your music collection (sorry, I prefer not to use Spotify when presented with premium audio systems), the lower (and bigger) screen can impress you and your passengers by displaying the songs' visuals on a larger canvas. With two screens, there can be a lot going on, but accessing the basic A/C and audio controls is intuitive—more so than in German cars, I think.
Once it gets moving, the Velar doesn't go from point A to B—it wafts you there. You're in a soundproof leather-wrapped cocoon, and socioeconomic commentary aside, what you don't hear and feel gives you a sense of what separates you from the rest of the 99%. The NVH is amazing. Those thick tires that looked a bit ungainly before do magic as they go over the road like a magic carpet.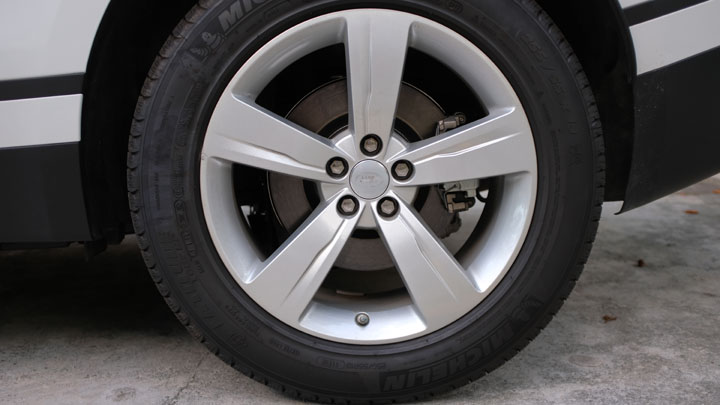 Power in this variant comes from a 2.0-liter turbodiesel generating 178hp and 430Nm, channeled through an eight-speed automatic before being sent to all four wheels. That sounds just adequate for an SUV of this size. I notice a bit of lag when I put my foot down, although it could just be the Velar's unhurried English manners. "In bit of a rush, sir?" it asks me. Turning on Sport mode helps the drive become more aggressive, but it feels out of character somehow in relation to the vehicle's general demeanor.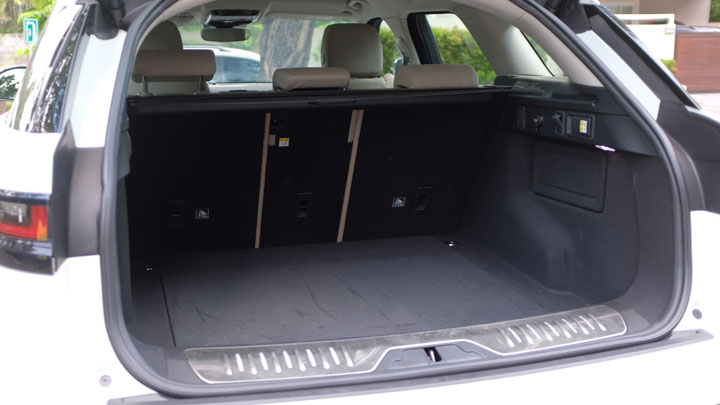 I happen to borrow the Velar during an errand day with my dad. We went to the bank first, and I waited in the Range Rover while he went inside. I recline my leather seat, and before I know it, my stress is draining away. We pass by the grocery afterward, and the Velar easily swallows a sack of rice and a whole week's worth of food. Doing errands never felt this relaxed; there's almost a sense of occasion to it.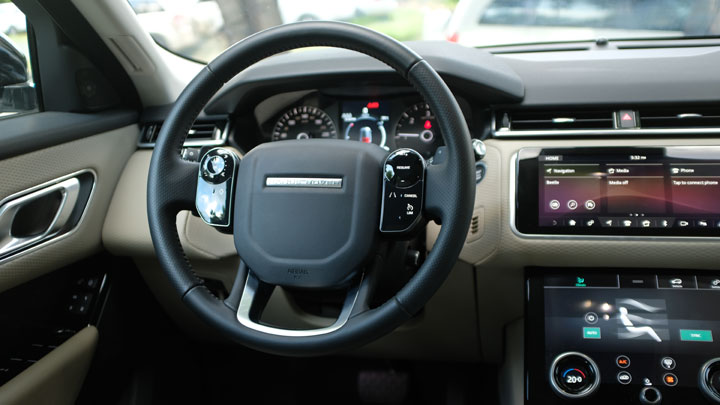 The Velar certainly doesn't handle as sharply as its German peers in the premium-SUV segment do, but it clearly wasn't designed to be. Sadly, I wasn't able to try its off-road prowess because of travel limitations. The Terrain Response system beckoned and teased me, but as is often said in these times, safety first. 
You will certainly not find the Velar lacking in features. The door handles are flush against the body, gracefully deploying when you unlock the vehicle. The seat trim is perforated grain leather with a cosmic gray veneer, the 10-way driver's seat has a memory function, and the second-row seats recline. 
As expected, the brand didn't scrimp on the Velar's audio system. English hi-fi firm Meridian designed the 11-speaker setup. It sounds wonderful with most music genres, with a special affinity for The Beatles, for some reason. Actually, I noticed the Velar seems to play tito music like Rico J. Puno and APO Hiking Society quite well. The carmaker sure knows its target market.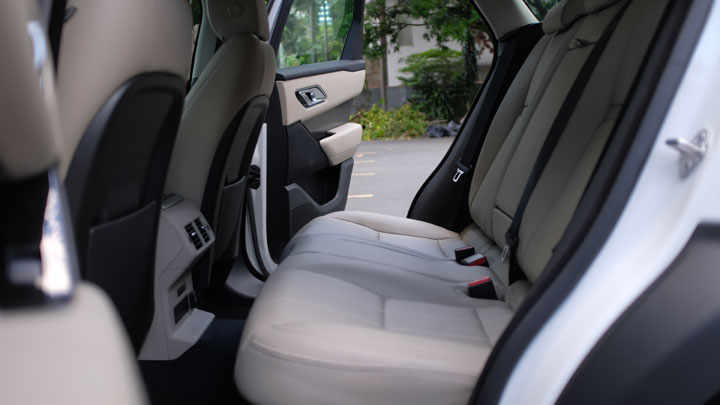 Future owners of this Range Rover will also like the backseat as I found it cavernous—and this is with the front seat set to my height of almost six feet. Vehicles like these, especially in our setting, are supposed to come with a manong driver while the passenger contemplates the future of his company/law firm/constituents. 
If you want a Velar, then British crossover luxury can be yours for P5,740,000 as of this writing (there are promotions running until the end of the month). It's difficult to compare it with other premium crossover offerings because at this level, they're all quite good. It will all boil down to individual taste.
As it reaches half a century, Range Rover is far from its beginnings as a 4x4 with a bit of leather thrown. The Velar, however, proves that the brand maintains its focus on where the luxury market is, as well as where the segment is going. 
Happy 50th birthday, Range Rover!