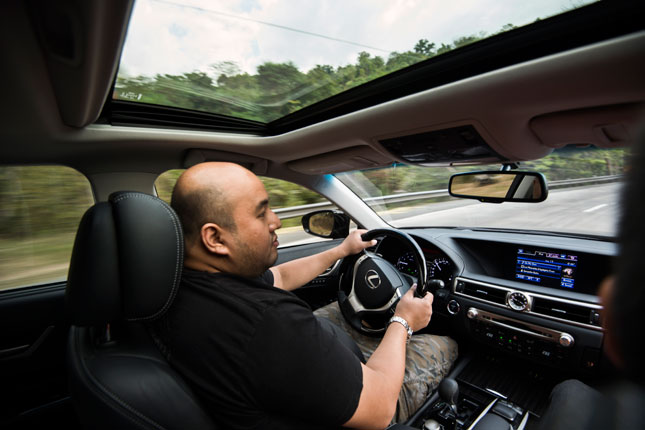 We can't count how many times we've been approached by people telling us how cool our job is, and we humbly acknowledge the blessings that have come our way. But as the recently concluded NBA Finals series has shown, you need to be part of a great team to be number one.
The team I'm talking about is our company, Summit Media. You wouldn't be able to buy our magazine on time, or browse our website 24/7, if not for the vital support provided by departments like accounting, IT, circulation, advertising, HR, marketing, and other divisions.
Twenty years ago, Summit Media was composed of just one title, the fashion monthly Preview. The company was located in a tiny basement of a department store. The old-timers said seeing cockroaches and rats around that office was the norm.
But the people who started Summit Media were passionate about their craft. And this is the kind of company that I joined back in 2004. This is an establishment that will not put a price on a magazine cover, or ask writers to sell ads. The only thing Summit requires is to pursue your craft with passion. Today, it has more than 20 magazines, a book division, and a growing roster of websites.
And so for 20 years--11 for Top Gear Philippines--this is what we've all been doing. It's a formula as basic as it is difficult. There are no shortcuts--just hard work and honing your talent. In honor of this milestone, I want to share a piece I wrote for our magazine's 100th issue in September 2013. I think it conveys what has driven and motivated us all these years through late nights and deadlines.
So happy birthday to our parent company, Summit Media. We're just as excited as you are to see what lies on the road ahead. Here is that piece:
Nine years and 99 issues ago, I joined Top Gear Philippines as its first staff writer. As I look back on this period, all I remember are flashes of people, cars, drives, trips, office work and so on. It's not that I don't relish the thoughts, it's just that there are so many wonderful memories that my mind struggles to hold on to them all.
When I think of how a milestone nine years is, my brain sometimes wanders and thinks about the future, five, 10, 20 years from now. Will I still be with the team? Who will be the editor? Will the layout be as tastefully done? Will the writing be as good?
When our team's time with Top Gear is over, will the clickety-clack of our keyboards echo across eternity? Will we be remembered by those we informed and entertained? I guess I'm asking what all people ask themselves at least once in their lives: Did we make a difference?
But when doubt starts to creep in, fate reminds me in touching ways of why I'm so lucky to be in this job. It's not even the perks, the cars or the trips. It's those times when readers come up to me and say they enjoyed my article. Or when someone asks me a car-related question and acts on it. And when letter-senders say my story made them laugh. When moments like these occur, I feel like my place in the universe is secure.
Readers also remind me of myself a decade ago. At that time, I was one of you--saving up to buy car magazines, and wondering what it's like to be behind the wheel of the latest automobiles. That's how I know Top Gear Philippines will be okay. Someday, one of you will fill our driving shoes, and you will love the brand the way we do now. And you will know what we've learned after all these years: When you share something you're truly passionate about, it makes all the difference in the world.
Photo by Igor Maminta