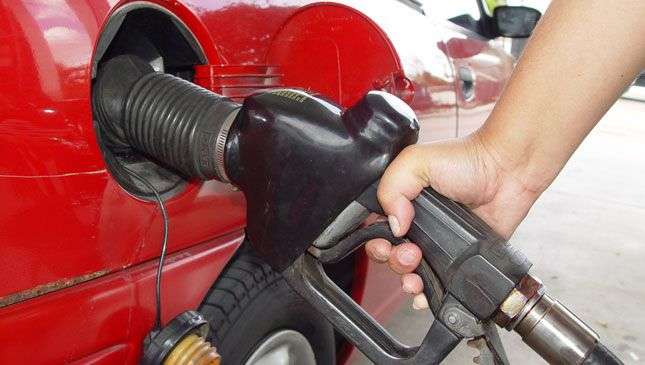 Hello, Top Gear Philippines. Thank you for being heaven-sent to guys new to the car world like me! Your articles are both informative and practical. Thank you so much. However, I do have questions.
1. Does frequent changing of fuel octane rating damage my fuel system? I use both 95 and 98 RON, especially when I drive around the provinces in North Luzon due to the nature of my work. My car is better performing when I use 98 RON fuel, but it is not available in my province (I am from Isabela). I am also planning to put 100 RON fuel, but I am worried if this would damage the fuel system.
Continue reading below ↓
Recommended Videos
2. What is the typical fuel economy for a car with 1.6-liter displacement? Based on my data gathering and experimentation, my car does 12km/L when I do not turn on my A/C in highway driving; 11.5km/L with A/C on the highway; 10km/L for city driving with the A/C off; and 9.7km/L for city driving with the A/C on. My officemates who own cars told me that when a car goes below 11km/L, it's not fuel-efficient already. I would like your expert opinion on this matter. I drive a 1996 Mitsubishi Lancer pizza pie, with 4G92, 16 valve 1.6-liter engine.
3. Do Mitsubishi-made vehicles have air-conditioning problems? When I go beyond 80kph and 2,000rpm, my car A/C spews hot air instead of cold air. I tried to refill the refrigerant, but it got me nothing.
Hope you could help me out in here. Thanks and God bless!
Gerry
Hello Gerry!
Don't worry, frequent changing of fuel octane rating won't damage your fuel system. What will happen is you'll just average out the octane rating depending on the ratio of the mix. So long as your engine isn't detonating, you're good. Normally, only high performance engines with high compression ratios or engines that have forced induction require the high octane 100 RON fuel. But if you feel that your car performs better on higher octane fuel, by all means fill it up with that. You won't damage your engine by using the higher octane fuel. The only damage you'll sustain with the higher octane fuel is the lightening of your wallet.
Your car is 21 years old and gets 10 to 12km/L? That sounds great! Your friends probably drive late model cars so they expect better fuel consumption from a 1600 engine. But from my experience, the consumption of your car with a 1600 engine at 21 years old is just fine.
I have a friend who had a car just like yours. I can remember that when it was new its air-conditioner blew ice cold. As in, kumakagat na lamig! Of course, that was more than 20 years ago. Any car with any brand of air-conditioning system after a few years will require servicing and replacement of parts and components. If your A/C isn't blowing cold air and it hasn't been serviced in a while, I recommend that you have it checked out. Have the condenser and evaporator cleaned out. Check if there are any leaks in the system. Check if the compressor is working well. There's nothing like regular maintenance to keep your car's systems in good operational condition.
Hope this helps you out!