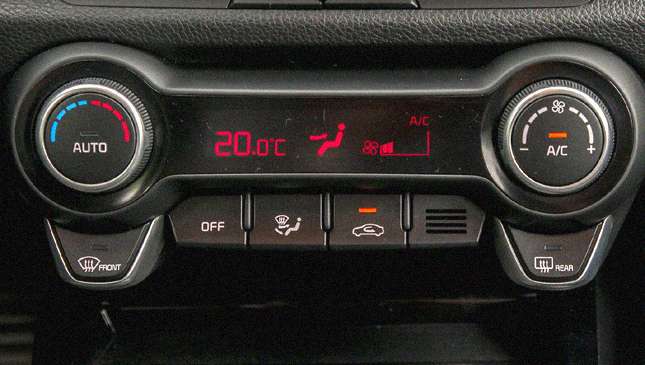 Hi, Top Gear Philippines. I need your expertise to solve my car's problems. I drive a sixth-generation Honda Civic FD (2007).
My car's A/C is not blowing cold air anymore, and I found out that the compressor is not turning on when I switch on the A/C. After two days of still using the car with the A/C turned off, I noticed the "malfunction indicator lamp" icon is now always on. I checked the fuel cap, unsealed and then sealed it tightly (three to five ticks). The icon would still remain on.
Now I am frightened. The car is running smoothly, but I don't want to use it because driving it might cause major problems. I want to fix these issues first.
Continue reading below ↓
Recommended Videos
My only question is how much would be the cost for the check-up of these parts? I'm trying to save some money for the repairs. Thank you!
Jordan
Hi Jordan,
You also said that the "malfunction indicator lamp" icon is on and the car runs smoothly, but you're frightened that driving it might cause major problems. I'm thinking that you're referring to the check engine light.
I suggest you bring your car to an automotive A/C specialist for a proper diagnosis. Ordinarily, a check-up and diagnosis is free with most shops. Whether you'll drive it to that shop or put it on a flatbed is your choice, but you need to get it to a shop for a proper diagnosis—unless, you can find a shop or a mechanic that does house calls.
To find out why the check engine light is on you'll need to bring it to a shop or a mechanic with an OBD II reader. They'll hook the reader up to the OBD II port, download the error codes the car's ECU has thrown up, and look up what those error codes are to find out what's wrong with the car. Likewise, hooking your car up to an OBD II reader is free with most shops and you won't have to pay anything until repair work has actually been performed.
I don't know where you live, so I really can't give a recommendation on how to get your car to the nearest shop that can perform A/C work or download the error codes in your car's ECU. But these are the things you need to find out what needs to be done. The shop can also give you an estimate on how much the repair work is going to cost.
Hope this helps, Jordan!
Joey Bernardez