Sets made by Lego are super cool, but there's a different kind of satisfaction that comes from building your own thing. It's liberating to not have to follow any instructions and to solve engineering problems on your own. Plus, if your parts are limited, it is challenging and fun to make something with what you have. Believe me, you will surprise yourself.
I'm a big fan of traditional hot rods, so I decided to make one of my own using elements from my old sets from the '90s. I thought it would be a simple task because I probably wouldn't need too many parts for making body panels. My hot rod would be stripped down and raw. I was mistaken. What you see here actually took me two weeks to finish!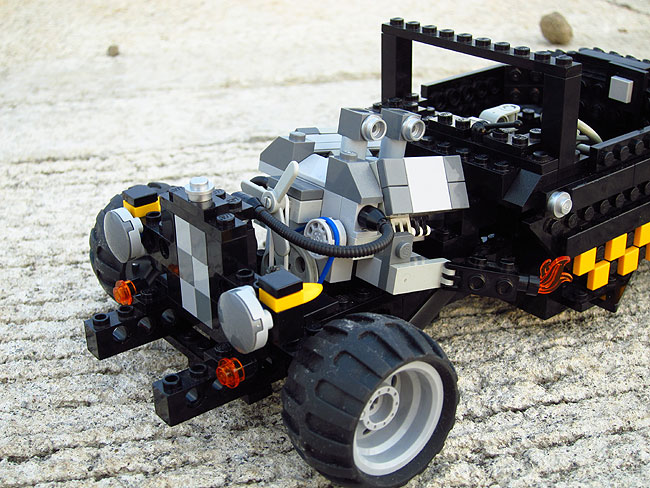 Continue reading below ↓
Recommended Videos
Anyway, I started by creating the engine with what I had available. I started with the block and built upward to the banked cylinders. There was plenty of trial-and-error in getting the engine looking realistic. Upon completion, I ended up with a V6 motor complete with carburetors. Also, in the interest of realism, I needed the upper and lower radiator hoses--and some of the belts and pulleys--to work. I think I did okay here.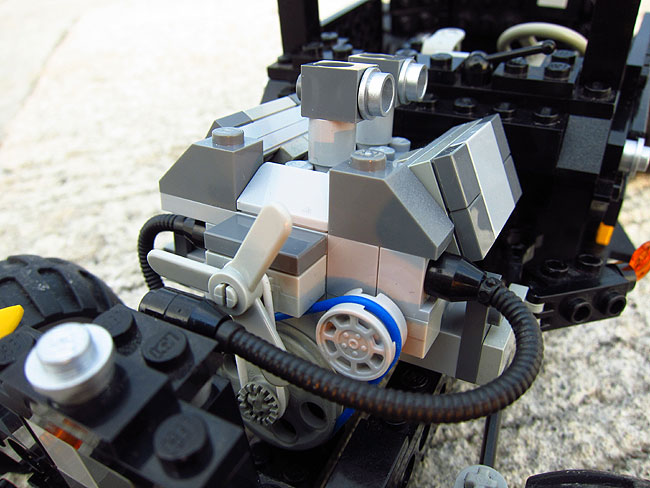 With the engine completed, I then had to determine the length of the frame and the overall wheelbase. I tried my best to keep it looking like a real car as much as possible, while making the structure sturdy--just like those guys at Lego do. It is very challenging.
Mounting the tub also required some clever thinking, but I have to confess that it is structurally the weakest part of my hot rod.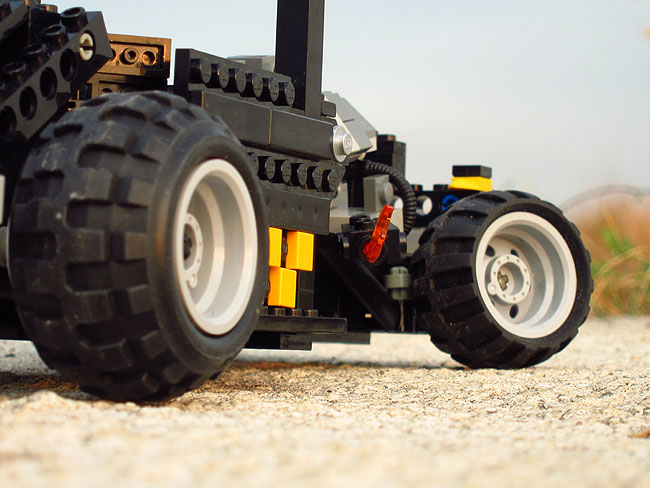 I will admit that I bought a brand-new Lego set just for the wheels. Guilty as charged! But everyone knows that the wheels make the car, right? How do you like the mild stretch of the rear tires?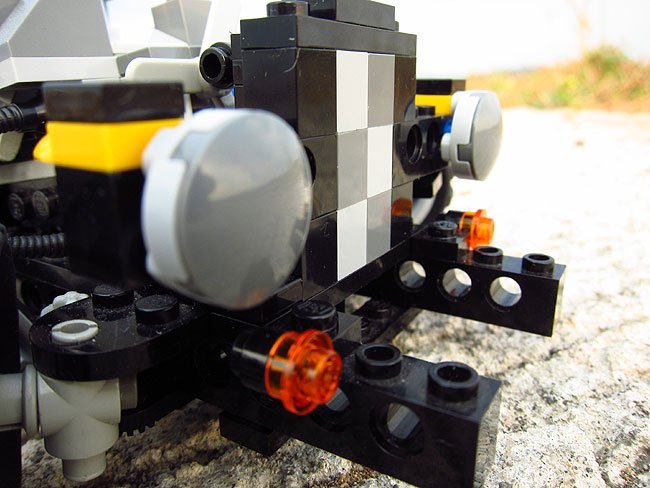 The final touches were the small details, like the signal lights, the gauges, and the shiny silver pieces. I'm quite happy with how this project turned out. What do you, guys, think? Care to share your creations with us?
Anyway, there are some really cool sets available at Shell stations now. I have a few of them and will probably try my hand at making some custom vehicles just for kicks. Watch this space.
Happy building, everyone!
Photos by Paulo Rafael Subido