Historical artifacts should be considered priceless. And if these artifacts happen to be presidential cars, then that's even better for petrolheads like us who love seeing old metal in restored condition.
The April issue of Top Gear Philippines featured a story about how the National Historical Commission of the Philippines (NHCP) is currently working on building a presidential car museum, but a suitable location has yet to be found.
So, in the meantime, we focused on Alfred Perez instead--the man who is in charge of bringing the fleet back to museum-worthy condition. Because space is limited in the magazine for all the photos that we took, here's a chance to take a closer look at Alfred's excellent work.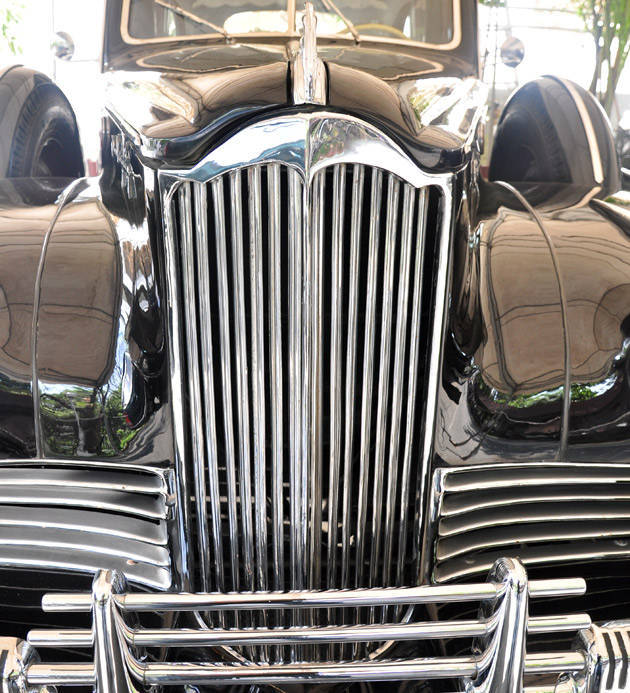 Continue reading below ↓
Recommended Videos
I love this shot. This is the imposing grille of the 1942 Packard 180 that once belonged to Jose P. Laurel.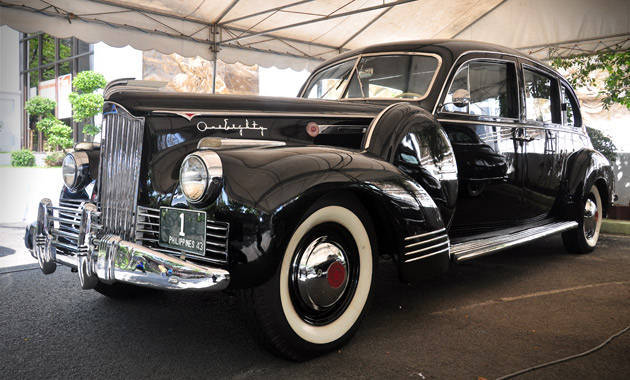 I think Top Gear Philippines columnist Al Mendoza will appreciate this car because his family owned a Packard in the past. This is a very renowned make, and when it comes to status, the Packard name is right up there with Cadillac. There is no exaggerating when I say that the Packard 180 you see here probably cost as much as a house and lot back then. Anyway, this photo doesn't do justice to how big this car is.
This is a great angle. You can really see the art-deco influence in the fenders and spare-wheel covers. Another reason why we should preserve older cars is because they are a reflection of the styling influences that were prevalent at the time.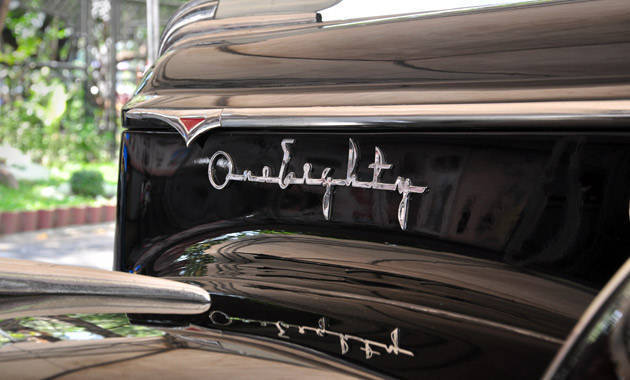 This 180 is a time capsule. You might find it surprising, but this model is fitted with power windows. Like I said, this car was all about luxury.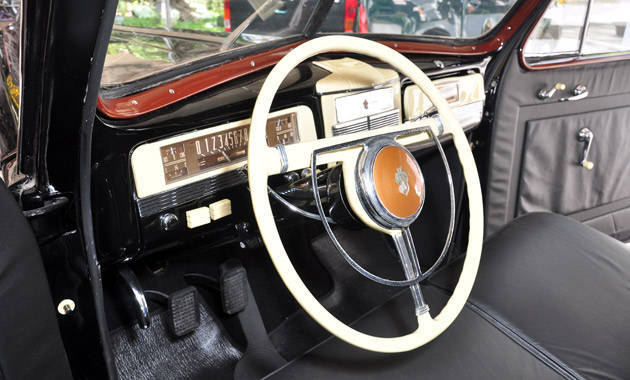 The interior also shares the same art-deco touches as the exterior. As you can see, Alfred did a good job of making sure that nothing is missing and that every piece of interior trim is shiny again. Check out the wooden inserts of the windshield frame. Classy.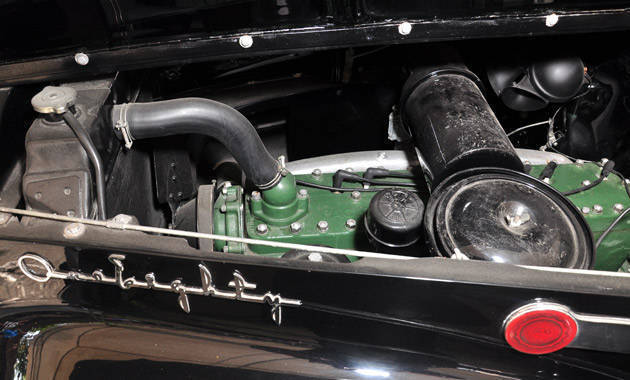 Under the hood is a 5.8-liter eight-cylinder motor. Output was a whopping 160hp. Not bad for the '40s.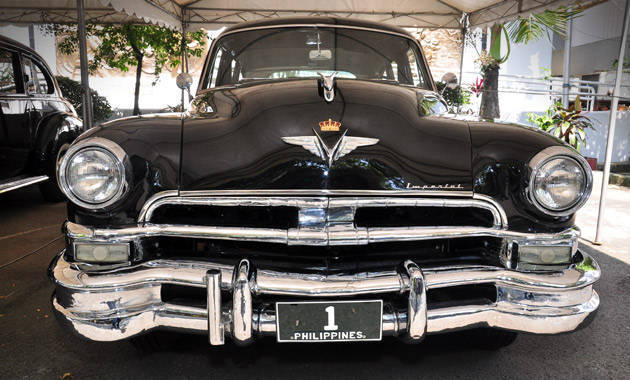 This is the 1953 Chrysler Imperial of Elpidio Quirino. It had been parked in Vigan for quite some time before being transported to Manila to be restored.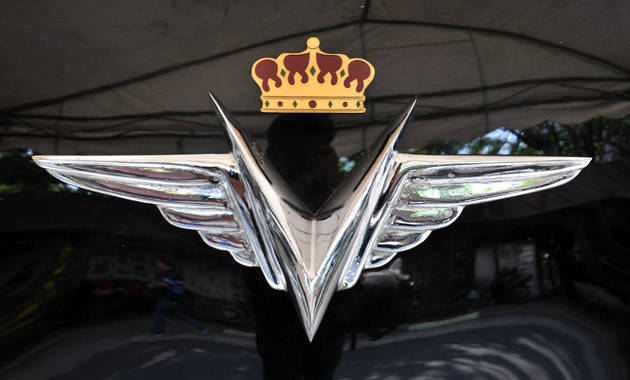 Take a look at this badge. If this doesn't represent car royalty, we don't know what will.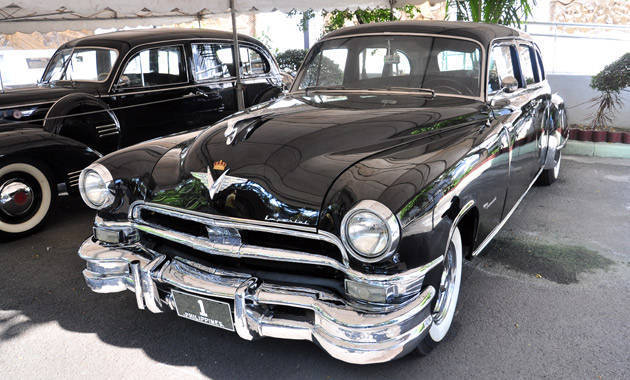 Once again, the photo makes this car look smaller than it actually is.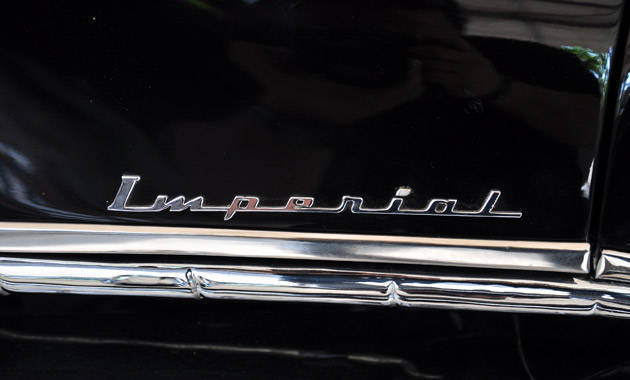 I can really appreciate the font that was used here. And I dig the huge amounts of chrome used on these models. Driving a car was an event back then. They are symbols of success and achievement. It only makes sense that cars were built to be flashy attention-grabbers.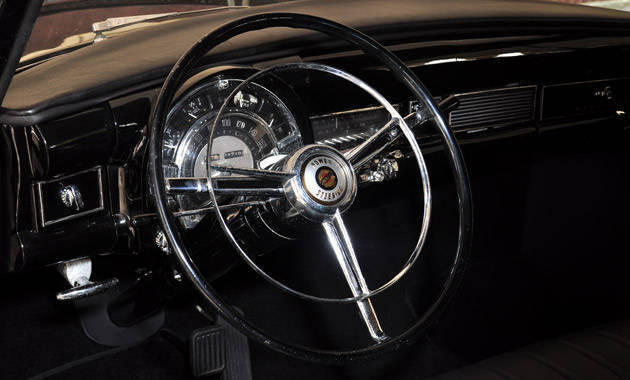 The interior is as clean as the exterior. There's something about these huge, skinny-rimmed steering wheels. They are great for leisure cruising. Below is a photo of the 5.4-liter V8 engine.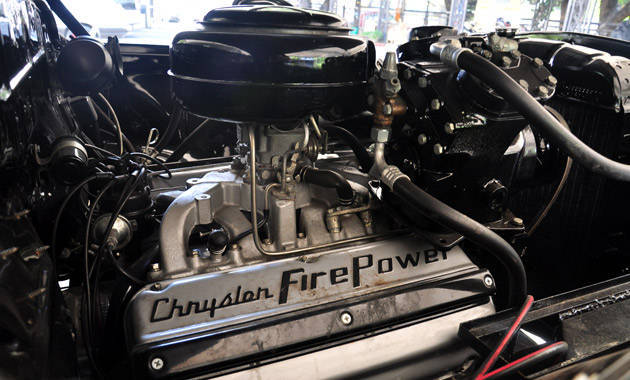 It's a good thing that these presidential cars with significant historical importance are preserved for the younger generations. We can't wait until all of these regal rides are put on permanent display, and in one place.
The hobby of restoring old cars continues to grow because old-school enthusiasts will never tire of reveling in the nostalgia. Old cars, even our personal projects, are a link to our history. We are custodians of relics from a time long past. Props have to go out to the National Historical Commission of the Philippines for preserving these rides, and for reminding us that there are still defenders of our history out there.
What's next? Alfred is currently working on cars that belonged to Ferdinand Marcos, Corazon Aquino, Joseph Estrada and Gloria Macapagal-Arroyo. Watch this space.
Photos by Erwin Barleta