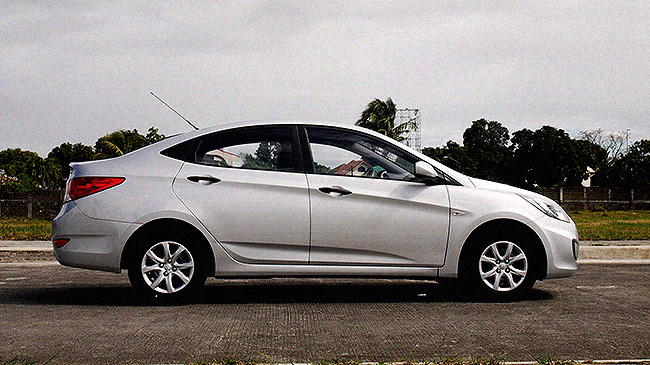 Hi, Sir Botchi! I currently own a 2017 Hyundai Accent E with a gasoline engine. I'm planning to do some upgrades to add power to it. What would you suggest that I do with it?
Thanks!
Baxx
Baxx,
I've never owned a Korean car myself, so I am unfamiliar with what can be done to it, or specifically, the parts available for one. In general, you will want to upgrade the following, usually in this particular sequence:
ADVERTISEMENT - CONTINUE READING BELOW ↓
1) Intake (preferably a cold-air intake)
2) Tubular equal-length headers
3) Cat-back exhaust system
You can upgrade things further, but your car's daily usability/reliability can be compromised. This may also require a larger cash outlay or make your ride too focused for everyday use, making it burdensome.
I have seen some aftermarket brands offering some basic intake and exhaust upgrades and lowering springs, but that's about it. The best way is to check out US websites and see what they offer for your car. If it's available online in the US, you can at least order these parts. Your exact vehicle/engine combination might not be available in the US, so check other similar Hyundai models that have the same engine as yours and see if the layout and orientation is the same in your engine bay as it is online. You can order that part, and maybe with a little persuasion/modification, make it fit.
ADVERTISEMENT - CONTINUE READING BELOW ↓
Recommended Videos
For intakes, I suggest you check the following websites: www.injen.com, www.weapon-r.com, and www.knfilters.com. See if they have something for your car. For me, this mod is a very crucial first step as the difference a good intake upgrade can make can be quite dramatic. This is where I always start when tuning or modifying any car.
The other way is to go all custom--something I have done often enough by myself. There are a number of shops that are good with fabricating intakes, exhausts, intercooler piping, and cold-air intakes. I personally like Profab. They are on Facebook, so you can get in touch with them there. They can fabricate parts in both stainless steel and aluminum with very high quality.
They have fabbed up my Toyota Supra's all-aluminum intercooler piping kit, turbo-back stainless-steel exhaust system (four-inch downpipe to three-inch exhaust) and an aluminum heat shield kit for the hot side of the engine (exhaust manifold part). They have also made me a custom Y-pipe for my FJ Cruiser, which helps free up a lot of horsepower. Profab can easily fabricate you a cold-air intake, headers and a full-exhaust using quality stainless-steel and aluminum (depending on application).
ADVERTISEMENT - CONTINUE READING BELOW ↓
Bear in mind that going custom will require more time. It isn't always pretty at first and can sometimes mean some interesting experiences on the road.
I apologize If I wasn't very helpful as I lack experience dealing with Hyundais and modifying them. Good luck! With the right attitude, tuning can be a great adventure. You will learn a lot of things, meet new people, and go to many new places in search of that ever elusive part or upgrade!
Botchi Santos
Consumer Editor