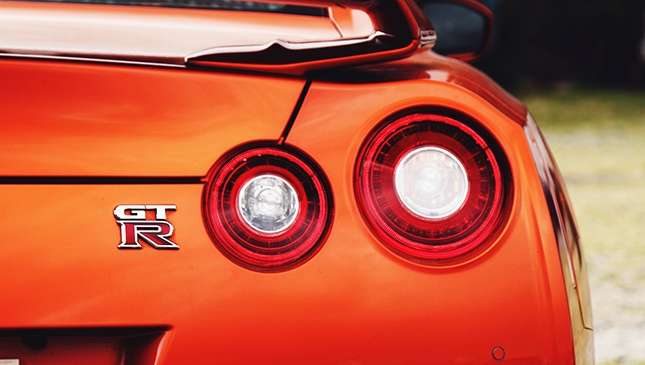 A very dear friend of mine, whom I shall simply call Amo, recently sold his 2012 model Nissan GT-R (R35). It was in pristine condition: pearl white, low mileage and smooth transmission, with a select set of modifications from Varis, Agency Power, Nismo, HKS along with Gram Lights wheels, super sticky Toyo R888 tires, a custom turbo-back exhaust and a tuned ECU.
He had owned it for two years, but since my Amo loves to try different cars, he sold his beloved GT-R as soon as a great offer came up. Now, Amo isn't a stranger to high-performance cars. To my memory, he has owned a Mitsubishi Lancer Evolution V, Subaru WRX, Honda S2000, Honda Civic Type R (EK9), Honda CR-Z, Hyundai Genesis, Toyota 86, 350Z, 370Z (three of these), and who knows what else. All these cars were tuned, and got used predominantly on weekends for fun runs and track days.
Continue reading below ↓
Recommended Videos
Now that he's sold his GT-R, he wants to try something different. His choices are the following:
1) Audi R8 V8
2) Porsche 997 Turbo
3) Lotus Elise Cup 220
4) Lamborghini Gallardo
5) BMW M3/M4
6) 2018 Nissan GT-R (R35)
The Audi R8, I told him, would be great fun to drive on winding roads. It's nowhere near as fast as the GT-R in a straight line, but it sounds much better, is more delicate, handles more gracefully, and has that exotic look. Unfortunately, the single-clutch automated R-Tronic transmission is annoying in traffic, and the car is getting old so it will be expensive just to maintain, let alone tune it.
The Porsche 997 Turbo is my top choice. It's everything the GT-R wishes to be. It is actually roomier, more comfortable (especially for long drives), and is as reliable as a Toyota. It's also highly tuneable too. Our power-crazy tuner friends from Speedworks Engineering tuned their 997 Turbo S shop car close to 750hp on E85/water methanol injection, with uprated turbos, intercoolers, plenum and injectors plus pump. But the block and internals remain stock. It handles like a dream, too. The problem is, the example Amo has is a Tiptronic, and not the later-generation Mk.2 PDK or dual-clutch.
The Lotus Elise Cup 220 is perhaps the single most driver-focused machine in the lineup: meant for super-tight winding roads and the track, rather than open road blasting. It takes a lot of commitment just to get in and use it, but it's probably the most rewarding once you get it on your favorite stretch of road or track. Coming from a GT-R though, you will feel bored when the road gets wide, straight and very long.
The Gallardo is very much like the R8, but with two more cylinders, a lot less room inside, horrible visibility, and scary maintenance cost. Amo can afford it, but he is rich because he's smart. He doesn't want an endless maintenance money pit. Although some early model Gallardos can now be had for around P6 million, these cars are old, have high mileage, and are usually gray imports with questionable importation papers and equally questionable service histories. Tempting, but too risky.
The BMW twins are an obvious choice, but they lack the sexy exoticism we all look for in a car. Not pulling them down or doubting their performance and accomplishments, but if you'll be spending P6 million and above, you will want something sexy and sensual too.
The last option is another newer R35, but Amo has tasted the GT-R's charms, and he wants something new and different.
In the end, Amo still doesn't know what to get. Lotus won't be getting its new stocks until summer time, and Amo is more or less set on a Lotus. If a Porsche 911 GT3 (997 series) comes up for sale cheap, he'll definitely consider that. But that's as likely as me getting thin. Fingers crossed!