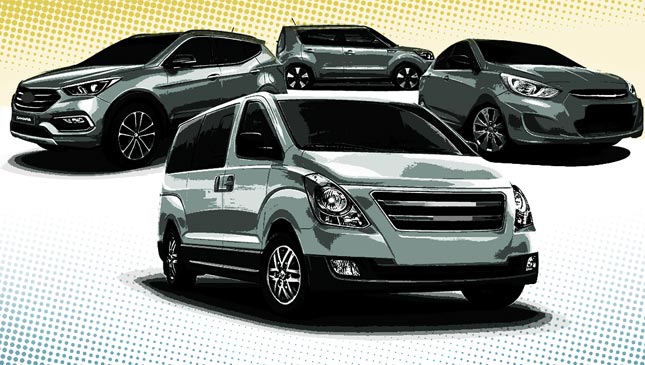 Good day! I would like to know if the build quality of Hyundai and Kia vehicles has improved in the last five or six years.
Back in 2012, we bought a Hyundai Santa Fe, which has about 60,000km in the odo. The problem is we hear its interior parts creaking as if they are loosely screwed, or poorly put together. In fact, the interior has already been creaky since day one, becoming worse as mileage increased. Whenever we go through Metro Manila's rough roads, we can hear the interior dashboard, door panels and other plastics shaking themselves loose. As a reference, we have 10-year-old Japanese cars with more miles on them, body and interior still tightly intact.
We are quite disappointed with our Santa Fe's build quality, but see that the new offerings of Hyundai and Kia look rather appealing. Before we even decide on getting another Korean car, I would like to know how they are in terms of build quality, and if they have improved or not. We do not want to make the same mistake again.
ADVERTISEMENT - CONTINUE READING BELOW ↓
Thanks!
CY
Hi, CY! Thanks for dropping us an email. We hope all is well with you.
The Korean cars' interior quality, and fit and finish have improved, but so has everyone else's. In other words, the Koreans are still lagging a bit behind the Japanese in terms of build quality, and fit and finish on all the tactile surfaces we feel and touch.
Interestingly, all the Hyundais I've tried recently—the Accent, the Genesis, the Starex, and the Veloster—had very cheap-feeling, brittle and easily scratched interior plastics, especially the Accent and Veloster. Ironically, one of the last Kias I tried, the Sportage GT, had noticeably better interior plastics than the Hyundais. I guess interior quality, fitment, fit and finish vary from model to model, as the recent Soul I tried also had rather poor interior fit and finish, which is also easily scratched.
Much of the advancement and progress made by the Korean brands are in the field of drivetrain technology (engines and transmissions) and safety equipment. Driving them is pretty good, decently sharp, and responsive. But I guess in the human interface part, they still need much catching up to do, as the goalposts are constantly moving forward and higher.
I hope this answers your very particular and specific question. Good luck car shopping!
Botchi Santos
Consumer Editor
ADVERTISEMENT - CONTINUE READING BELOW ↓
Recommended Videos