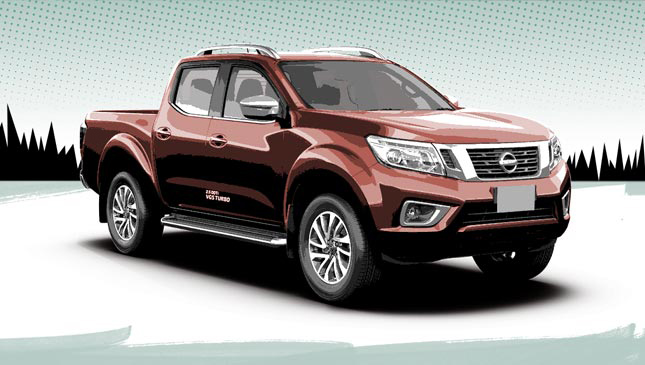 Good day!
Is the Nissan Navara EL a good choice of pickup truck? Thanks in advance!
Eloisa Hipolito
Hello Eloisa,
Nice to see you're looking at getting a pickup truck. They're very practical, versatile and stylish! I haven't tried the Nissan Navara in EL 4x2 AT trim yet, but what I can tell you is that for P1,113,000 it's a sweet deal.
ADVERTISEMENT - CONTINUE READING BELOW ↓
The Navara's biggest asset is its multi-link rear suspension which gives it really good riding comfort without compromising its one-ton/1,000kg rear pickup bed payload capacity.
I also happen to like the Mitsubishi Strada, which has two engine options available in 4x2 AT like the Navara: The older but just as capable 4D56 engine, and the newer and more powerful yet efficient 2.4-liter 4N15 engine. The 4D56-equipped 4x2 costs P1,160,000 while the newer 4N15 costs P1,228,000. You can for sure haggle a discount and some freebies, depending on the dealership you are getting it from.
ADVERTISEMENT - CONTINUE READING BELOW ↓
Recommended Videos
My only complaint about the Navara is that despite its very comfortable ride, very capable engine, and amazing seven-speed automatic transmission, the interior feels a bit dated and even low end. Its competitors have flashier, newer, more upscale interiors. It might not be a factor for you now if you test drive it, but in the long run, when you spend copious amounts of time inside your vehicle, the interior furnishings will become a factor that can bother you.
ADVERTISEMENT - CONTINUE READING BELOW ↓
You can also check out the Isuzu D-Max, which is also great value for money, and the ever-favorite Toyota Hilux. But the Hilux rides really hard and is quite expensive spec for spec versus its other pickup competitors.
Either way, don't just focus on one vehicle. Try out every single pickup truck you can and see where you are happiest. Good luck car shopping!