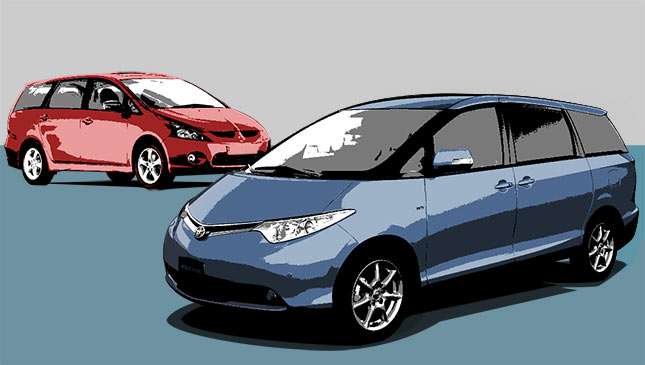 Hi, Botchi! I'm currently in the market for a secondhand seven-seater. Minivans are my picks. Do you have any suggestions? My budget is at P600,000.
As of now, a 2006 Toyota Previa (facelifted version) and a 2011 Mitsubishi Grandis are on my shortlist. The prices of the cars mentioned are almost the same. Should I opt for the Previa because of the Toyota badge and parts availabilty?
Comfort, reliability and fuel consumption are my major factors. The new Toyota Innova is great as well, so I have no issues with including it in the mix, although it technically belongs to a different segment.
Continue reading below ↓
Recommended Videos
Looking forward to your expert opinion on this, sir!
Best regards,
Drew
Hi, Drew. Thank you for sending us email.
It's tough to recommend secondhand cars because it's always a case-to-case basis. We can never give a blanket statement that one secondhand car is better than the other.
However, if you're considering the all-new Toyota Innova, that's a great choice. It is technically an MPV more than a minivan, but it seats seven people easily and has a taller ride height than most minivans. This makes it more capable on rough roads and light floods.
Unfortunately, there aren't any other brand-new vans or MPVs that come close to your budget. Going back to your previous question of the Previa versus the Grandis, the previous Previa was sold here in the Philippines in limited numbers, but the Grandis from Mitsubishi shares a lot of parts with the previous generation Lancers and Galants. Both cars should have plenty of parts available.
I just dislike both minivans and MPVs because their gearings are very long, making progress slow and oftentimes not very efficient, feeling dull and unresponsive. Diesels truly are the way to go.
You should also look at the Kia Carens. It's also a seven-seat MPV powered by an impressive diesel engine, but is sorely underrated. Another option is the Kia Carnival, which also comes with a diesel engine. But again, buying secondhand is always risky, so it's best to bring a specific unit you are looking at to your trusted shop or mechanic so they can thoroughly check it out before you decide to pull the trigger or not.
Apologies we could not be of much help, but good luck! There are bargains to be found for sure, but you need to inspect your secondhand car options well if you do decide to go this route.
Botchi Santos
Consumer Editor