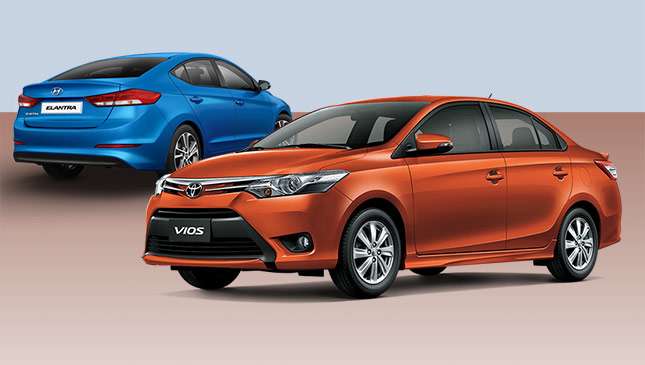 Hi Sir Botchi,
This will be first time to purchase a car and I am not a car expert. I am caught between two stones and I am unable to choose between the Toyota Vios 1.3-liter E automatic or the Hyundai Elantra 1.6-liter GL automatic. I know these two cars are not in the same category. In terms of budget and fuel efficiency for city driving, considering the traffic in Manila, which is the best choice? I hope to hear from you soon. Thank you and God bless!
With humbling respect,
Aaron Uy
Hi Aaron,
Thanks for sending us an e-mail!
Yes, the Elantra is the bigger car, and it seems that you will get more for your money with it. I honestly enjoy how the Elantra drives. It's not the sharpest car around, but it's competent, comfortable, and offers good space inside for the money.
The Vios, on the other hand, is the ubiquitous compact car. Everyone and their parents have owned or at least driven one, being the top-selling car in the Philippine automotive industry since it was introduced years ago.
There's nothing wrong or fantastic about either car. But I have to say that as it is, the Vios would be the safer, less adventurous and probably boring car between the two. But you do get Toyota's famous reliability and peace of mind. Plus when it's time to sell off the car, it will be easier to do so. And it will be easier to keep and maintain in the long run versus any other car brand or model simply because it is so common. Any talyer can fix it.
As for me, I'd get the Vios because it has extensive aftermarket support versus the Elantra, and I like to customize/modify my cars, but that's just me. So if you don't mind being mistaken for a taxi, the Vios is the smarter financial choice. Is it better? Not necessarily, as you do get more of everything out of Hyundai's Elantra.
Hope this helps and good luck!