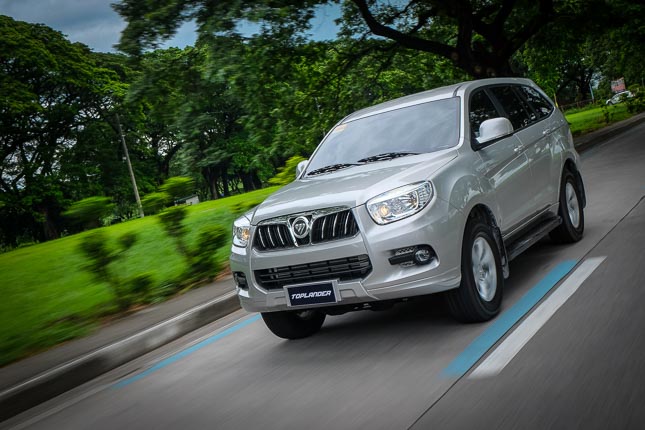 First, allow me to apologize for having kept my column posts too few and far between. The past few months have been busy for me with all the shoots both in and out of the magazine. Fortunately, there's now a small window for me to once again get some stuff out to those interested in automotive photography.
I recently got to shoot a newly launched SUV in the wild, and it got me thinking: How can I get some beauty shots from otherwise normal and less-than-ideal scenery as backdrop?
I would guess that most of us have faced this situation at one point or another when taking photos of our rides. So let me share with you some tips I noted during the one-on-one shoot with the all-new Foton Toplander.
* * *
1. Location, location, location. Consider what the car's strengths are and where its home environment is. During the Toplander shoot, we wanted the vehicle to be shown as a capable off-roader that can traverse rough terrain. Choosing the right location can tell your audience a lot about what the vehicle can do and what it was designed to drive on.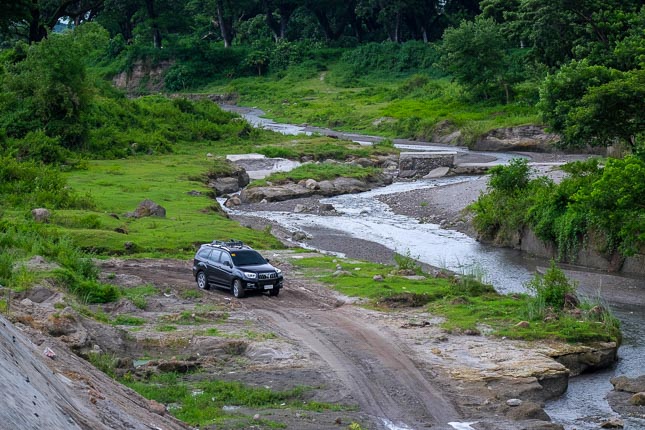 We wanted to show how the Foton Toplander 4x4 can be a capable vehicle.
ADVERTISEMENT - CONTINUE READING BELOW ↓
2. Check the weather for the day. It's not enough that you have the location spot on. You may have the best view, but if it's going to rain and you won't get good lighting, then you might pack up early, like what happened in this shoot. Unless of course, you'd really want to shoot the car in the rain as part of its image, then that's another story.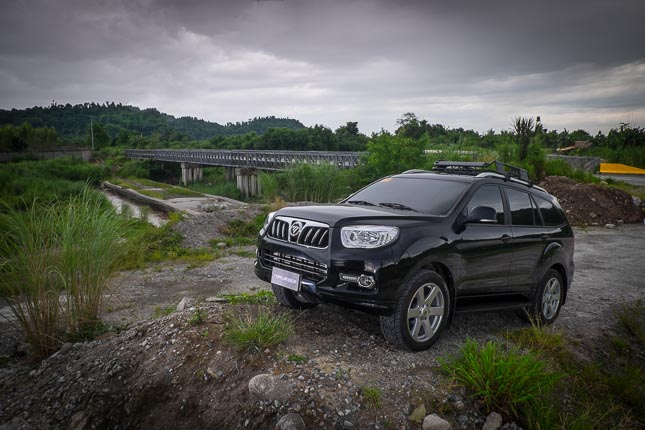 Just as we set this shot up, it started to rain.
Luckily, we got a few frames in before it started to pour.
3. Pack some lights. Having portable flash on hand can make your subject pop up from the background. Strategically positioned flashes or strobes can highlight areas of the car and give the vehicle an edgier finish. Remotely control the flash with triggers to make sure you get the lighting accents you want. Do take note that when using flash, sunlight can limit your artificial light's intensity. In our shoot's case, the overcast skies worked in our favor as ambient light was cut down enough for my dinky flashes to work their magic.
ADVERTISEMENT - CONTINUE READING BELOW ↓
Recommended Videos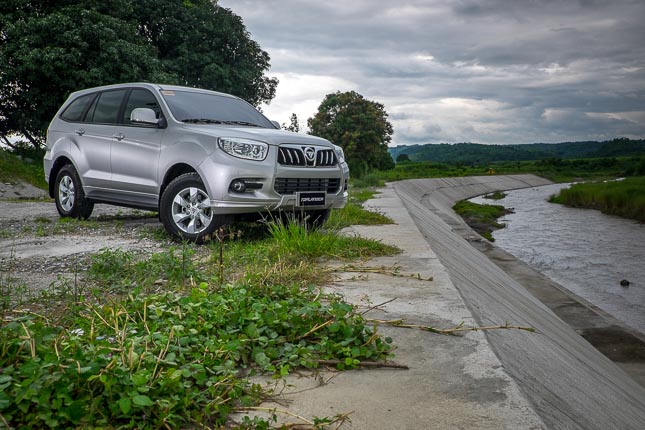 Using flashes or strobes can add 'pop' to your
subject and make it stand out from the background.
This applies to both indoor and outdoor locations.
4. Prepare for the worst. I'm not saying pack for a nuclear holocaust here, but do bring along gear you might need for the day--tripods, light stands, a circular polarizing filter, and some cleaning materials in case you want to touch up the car and get rid of some stains that might ruin the shot. Also, cover up with headgear and removable sleeves--UV rays can damage your skin even if the skies are overcast.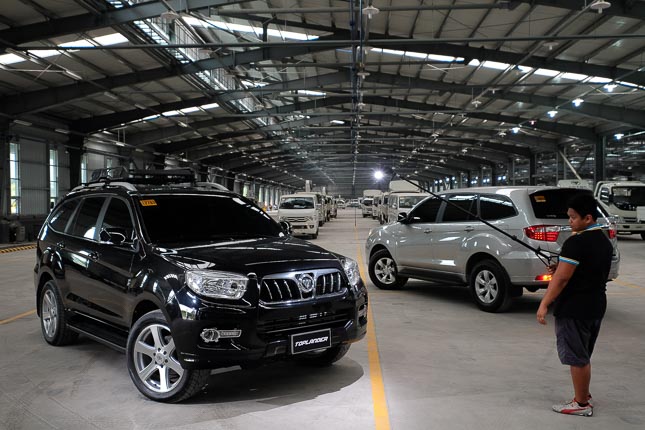 For the Foton Toplander shoot, I brought along a personal assistant.
ADVERTISEMENT - CONTINUE READING BELOW ↓
5. Timing is key. Landscape shooting and outdoor car photography have one thing in common: They depend on dramatic lighting to get the best effect. Choose the time of day when you'll get the colors you want for your shot. Sunrises and sunsets are best for punchy, warm colors. Mid-morning to noontime sun gives you high-contrast shots with harsh shadows.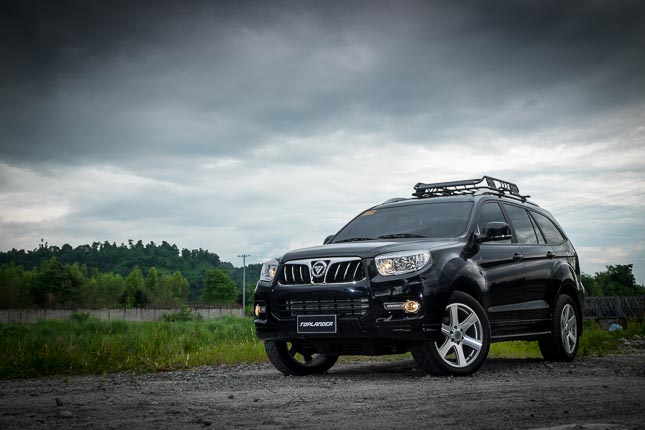 Don't despair when the sun doesn't shine. Overcast skies
can still serve as a dramatic backdrop for your car. Of
course, post-production comes in handy in these situations.
Finally, just get your cameras out of their bags, and take the vehicle for a spin. Keep your eyes open and look for a backdrop that best complements your car. Remember, the more you shoot, the faster you learn.