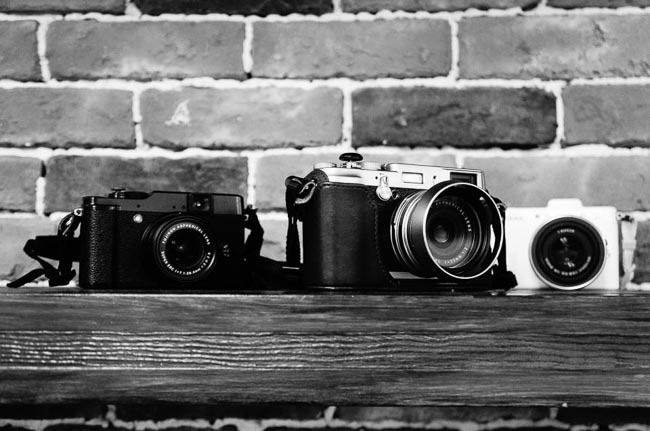 In the first part of this series, I basically put forward the notion that to take quality car shots, you must at least use a Digital Single Lens Reflex (DSLR) camera. And to be able to do so quickly and consistently, you are better off with a high-end camera body. Well, that's not entirely true.
Over the past couple of years, the development of the Mirrorless System Camera (MSC) has basically turned photography on its head. MSCs make use of the interchangeable lens concept, but have basically removed the large mirror box assembly that makes DSLR systems bulky and cumbersome. Likewise, because of the advancement in processor and imaging technology, the Electronic Viewfinder (EVF) now takes the place of the see-through glass eyepiece, or the Optical Viewfinder (OVF). Now, instead of you seeing the image coming through the lens and bouncing off the mirror assembly as in a DSLR, a small TV screen now takes its place and shows you an electronic image of your shot. It also overlays a myriad of shooting information and even gives you an idea of how your shot will look given a particular setting even before you press the shutter button. In a sense, it is even more real-time than the OVFs of DSLRs.
Moreover, because the MSC's physical size is smaller due to the deletion of the mirror box assembly, a host of other features have been integrated into the camera body to help in the shooting process. Tilt-screen LCDs are now common fare in many MSC models. They not only allow you to compose your shot easier in low or high angles, but they also include touch-screen functionality, allowing you to focus on your subject and change camera settings with the tip of your finger.
ADVERTISEMENT - CONTINUE READING BELOW ↓
There are also MSC models with image sensors that are smaller than those found in APS-C and full-frame DSLRs. Because of reduced sensor size, lenses can now be smaller and lighter as well. However, there is a slight trade-off in image quality in terms of color depth, background separation and dynamic range as larger sensors generally gather light better. But for the weight the MSC system will take off your neck and shoulders, as well as the space they will save in your camera bag, and with some models even sporting weather sealing, I would say a top-of-the-line MSC is an investment worth considering.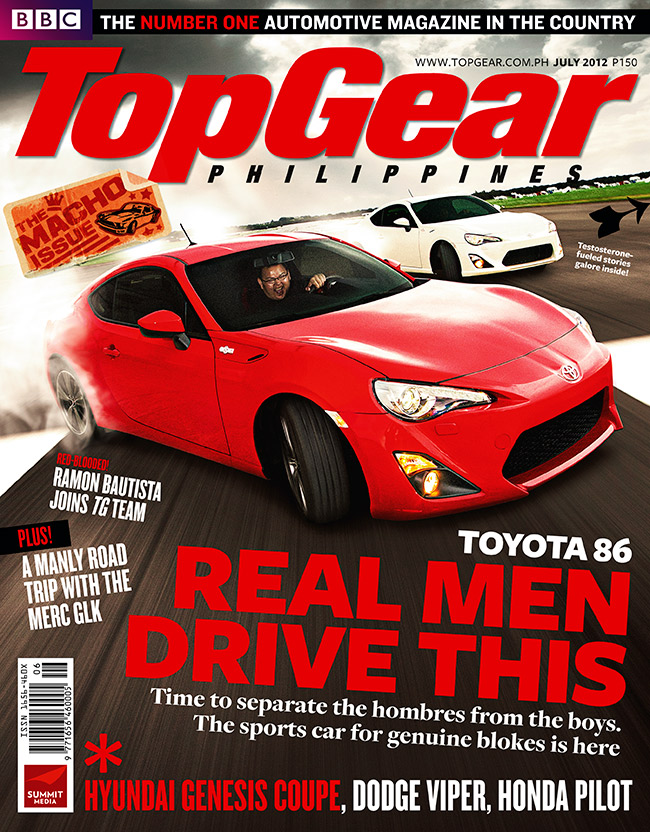 Our July 2012 cover, featuring the Toyota 86, was shot entirely with the Olympus
OM-D EM-5. It rained during the shoot, but the Olympus, with its weather sealing,
managed to perform flawlessly. With more and more pro-DSLR features
finally trickling down to mirrorless models, who needs a DSLR?
ADVERTISEMENT - CONTINUE READING BELOW ↓
Recommended Videos
Our September 2012 cover story was shot with an Olympus OM-D EM-5. This MSC
has all the functionality you would expect from a DSLR in a tiny retro package.
Housing a Micro Four Thirds sensor and small lightweight lenses, the OM-D
was my go-to camera when it came to operational speed and lens versatility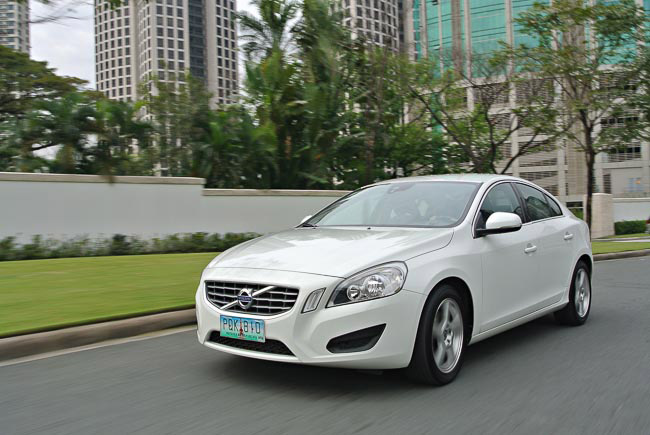 Doing a tracking shot with a Nikon V1. Among the fastest-focusing MSCs
out there, this small 1-inch sensor-equipped camera has the same colors as its
famed Nikon DSLR stablemates. While highly underrated, it was a camera
that you only needed to set up once and still managed to get a great shot with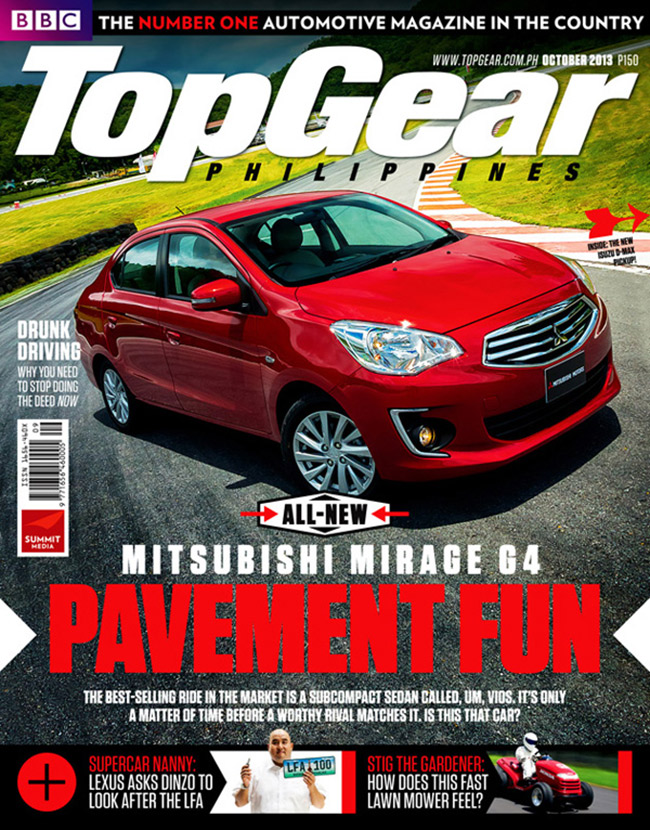 ADVERTISEMENT - CONTINUE READING BELOW ↓
Last year's October issue cover was shot with a Nikon V2 and its kit lens. Who would
have thought, huh? One advantage of high-end MSCs is their ability to shoot
RAW. Shooting RAW with a small-sensor camera is almost necessary
if only to have the ability to post-process and preserve image quality
Among the MSC systems I have used recently for Top Gear shoots are the Sony NEX-5N and the more recent RX-1, the Nikon V1 and V2, the Olympus OM-D EM-5, and the Fuji X100, X-Pro1 and X-M1. All are superb cameras in their own right. Each one offers a distinct advantage over the next camera. However, they all have a common weakness when compared to a DSLR: They don't lock and track focus as fast and as instantaneously as their heavyweight counterparts do. All MSCs make use of contrast-detect focusing systems as opposed to the phase-detect system employed in DSLRs. While the former do a more precise job in focusing at the expense of speed, in this business there are many times when focusing speed is just the be-all and end-all of the shoot.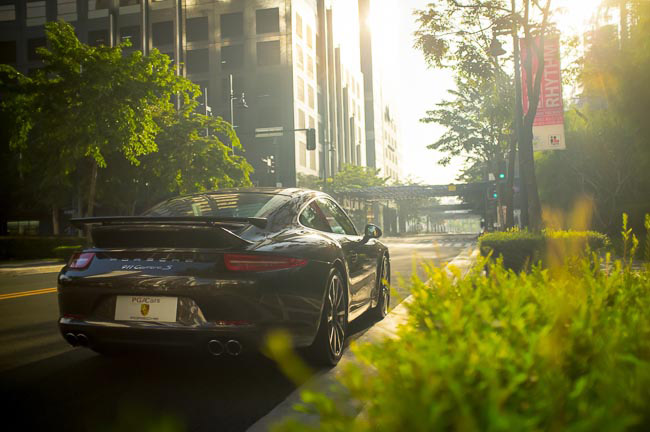 This is a shot from a commissioned gig taken with a Fuji X100. Featuring an APS-C
sensor inside a retro body, the X100 revived the Fuji brand back in 2010. This
renewed interest in retro bodies led to new Fuji interchangeable-lens cameras
that featured its signature colors. Fujis aren't exactly the fastest-focusing cameras
out there, but the image quality more than makes up for their shortcomings
I recently did a whole shoot with the full-frame Sony RX-1 in hand. The image
quality from the 24-megapixel full-frame sensor and its fixed 35mm F2 Carl Zeiss
lens was just astounding. It's definitely at par with the best full-frame DSLRs out there.
Just don't expect it to focus as fast as a DSLR...or even some MSCs for that matter
ADVERTISEMENT - CONTINUE READING BELOW ↓
So, which camera system should you buy? American award-winning commercial photographer Chase Jarvis once said: "The best camera is the one that's with you." He said that because he always had an iPhone with him in case he needed to shoot something in the moment. However, for the real heavy-duty work that will see print, work that will be paid, and work that will represent you as a photographer, I doubt you can rely on an iPhone to get the job done. There are just some things better left to DSLRs, as there are some for which MSCs are more than enough.
Remember this story? The road trip with Mini shot with an iPhone 4 as proof of
concept to see how far mobile-phone photography had come along over the years.
Yes, it saw print; no, it wasn't one of our best output. But it worked
As a photographer, you need to determine what you intend to shoot and--as I said at the start of this series--where you intend to see your finished product come out. Your choice of gear investment relies on your preferences and inclinations. For online posts, any MSC is more than enough with a DSLR just being overkill. Heck, you can even shoot a car with a top-tier camera phone and get away with it on Facebook. Even for publishing and printing, MSCs have been seen to handle the job just as well as DSLRs. But there are just some shoots that require the use of a DSLR, especially when focus-tracking of action is needed. And for many commercial gigs, resolution and detail are the main considerations, something lower-priced MSCs still struggle to deliver.
The good thing is that the advantages of full-frame DSLRs will soon disappear with camera technology advancing at such a rapid pace. In the same breath, there is just no way to future-proof camera investments right now. With all that in mind, the real question should be: "Which is the easiest camera to use that will best give you the results you need?"
Unfortunately, I can't give you an answer because I have yet to find that camera as well.
Photos by Mikko David