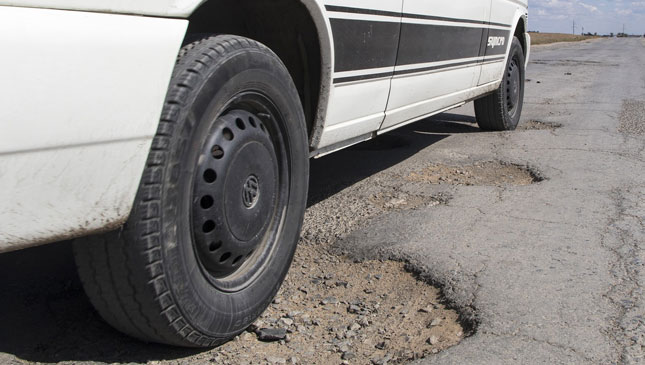 A large pothole damaged my car. Who do I sue?
Hapless motorist
You may sue the province, city or municipality for the damage to your car caused by a large pothole.
The local government unit (LGU) has the duty to make sure that public works within their territorial jurisdiction are in proper condition and are well-maintained. You should report any defective roads, drainage or traffic signals to your local officials.

The LGU must repair reported defects to avoid accidents or injuries to persons as well as damage to property. Otherwise, the LGU and officials are liable for neglecting their duty.
The LGUs are responsible to provide basic services such as maintenance of roads, bridges, drainage, sewerage, flood control, traffic signals, road signs and other similar facilities. (Section 17, Local Government Code)
If there is a violation or neglect of duty, the LGUs and their officials are liable for death or injury to persons as well as damage to property. (Section 24, Local Government Code)
ADVERTISEMENT - CONTINUE READING BELOW ↓
The provinces, cities and municipalities concerned shall also be liable for damages for the death or injuries suffered by any person by reason of the defective condition of roads, streets, bridges, public buildings, and other public works under their control or supervision. (Article 2189, Civil Code)
In a case decided by the Supreme Court, the City of Manila was held liable for negligence in their duty of providing regular maintenance of roads and other public works. In this case, it was nighttime when a commuter who was about to board a jeepney, after stepping down from the curb and taking a few steps, accidentally fell inside an uncovered and unlighted catch basin or manhole.

As a result of the fall, his head hit the rim of the manhole breaking his eyeglasses and the broken pieces of the eyeglasses pierced his left eyelid. He also suffered abrasions and contusions on his left thigh, left upper arm, right leg and upper lip. The City of Manila was sentenced to pay damages for the injuries and expenses suffered by the commuter due to the defective condition of the road. (City of Manila vs. Teotico G.R. No. L-23052)
While the court decision rules on physical injury, the rule on liability applies to damage to property such as the car.

For the LGU to be liable, the proximate cause for the damage to the car must be the defective condition of the road or other public works. The law provides that whoever by act or omission causes damage to another, there being fault or negligence, is obliged to pay for the damage done. (Article 2176, Civil Code).
ADVERTISEMENT - CONTINUE READING BELOW ↓
Recommended Videos
However, initiating court action is not easy. As a practical matter, it may be best to first weigh the cost and inconvenience of a suit against the LGU versus the value of the damage to the car that is sought to be recovered.