What's this, you may be wondering. Why are the same badges being compared, instead of different automotive brands like we normally do? Well, why not? Sometimes people hone in on a specific brand and just decide among what's available in the dealer's lot. Also, we had an opportunity to borrow four Ford Rangers at the same time, from different sides of the budget spectrum. So we had a rare opportunity to get to know the trucks while comparing them beside each other. 
As for the name of this new format, Pick of the Range, it's merely a coincidence that Ford's midsize trucks were the first to be featured. Was it fate? *shrug* One thing's for sure, it won't be destiny that decides what wins in this unusual comparo. Read on to see our unbiased opinion.
Looks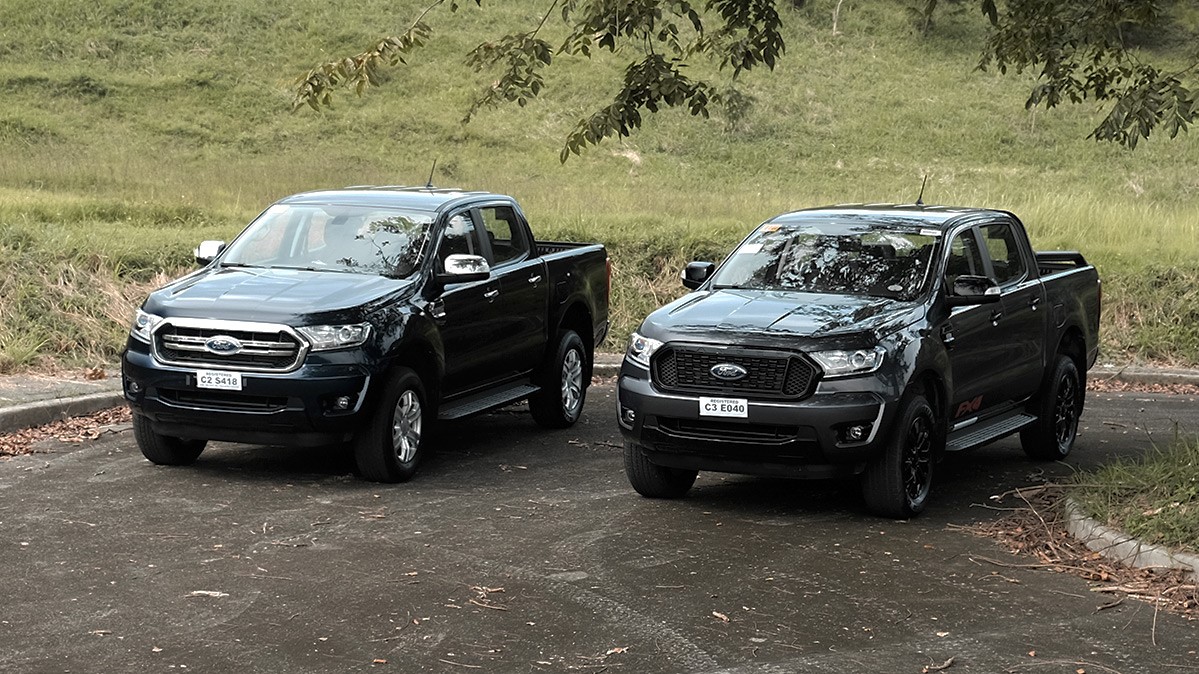 Drei (XLT): 4/5
Call me vanilla, but I actually prefer my unit's tame look compared to what's found higher-end units of the Ford Ranger. It's simply much cleaner in appearance and it gives off the impression of a pure workhorse as opposed to a toy. It's not that I don't have one or two 'toys' inside my dream garage, because I do—they just aren't pickups.
ADVERTISEMENT - CONTINUE READING BELOW ↓
Leandre (FX4): 5/5
For me, the FX4 is easily the best-looking Ranger in the lineup. I dig the black exterior accents, especially the wheels and the bed-mounted roll bar. Frankly, I'm not a fan of the grille design, but I find that the black finish more than makes up for that so-so appearance.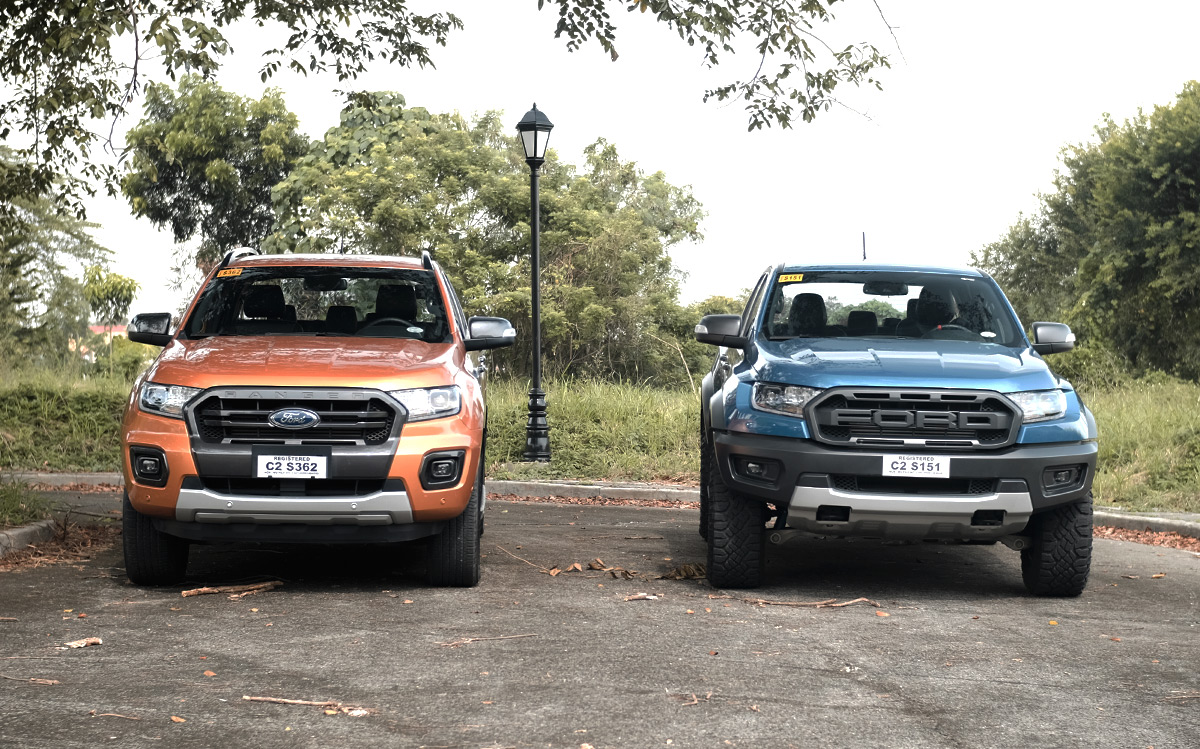 Jason (Wildtrak): 3/5
Call me fickle, but I reckon this is the area where the Wildtrak falters most compared to the others. Not to say that it looks bad—I do like the bi-color alloys and snub-nosed grille—but it's the first design you think of when you imagine a modern-day Ranger. It doesn't have the XLT's old-school charm, the FX4's urban appeal, or the Raptor's toy-like appearance. It's a sensible look, albeit unspectacular.
Dinzo (Raptor): 5/5
If you like how pickups look and don't buy them just for their utility value, your laptop wallpaper is probably a Ranger Raptor—or you already have one in your garage. As far as looks go Ford has nailed it with its beefed-up Ranger. The fat tires, the bulging fenders, the raised ride height, the Raptor logos—it could have looked comically exaggerated, but it all came together beautifully. I can imagine some owners of the other Ranger variants looking at the Raptor in envy and upgrading to this when they can.
Value for money
Drei (XLT): 3/5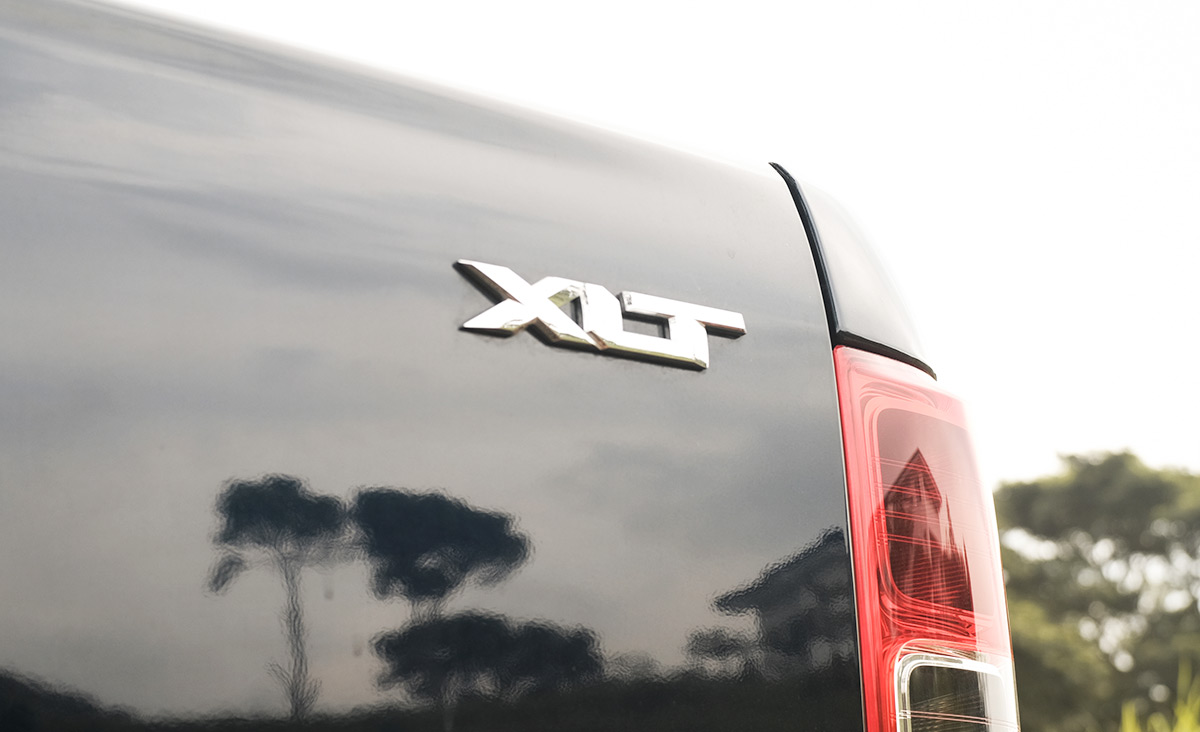 If you aren't eyeing the top-of-the-line Ranger Wildtrak (or Ranger Raptor) for its bi-turbo engine or a 4x4, this one might offer the most bang for the buck. I wouldn't say the difference between my unit and anything between it and the Wildtrak are significant. Personally, I'd either shop for necessity and choose the XLT or go all-out and splurge on a Wildtrak.
Leandre (FX4): 3/5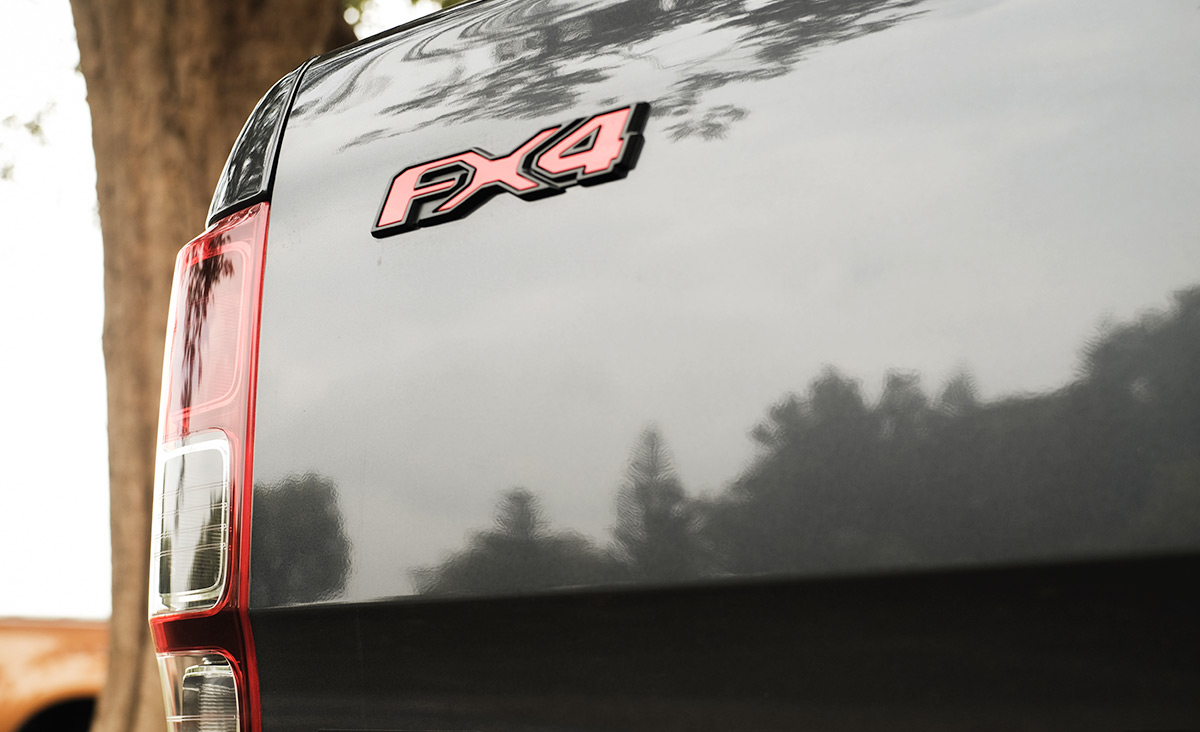 ADVERTISEMENT - CONTINUE READING BELOW ↓
The FX4 may be the most stylish across the range, but it's far from being the best bang-for-your-buck offering. In fact, if it's practicality you're looking for, you'd be better off getting an XLT variant rather than this one. The XLT's a downgrade in terms of looks (at least in my opinion), but it has equal performance with its fair share of extra features to boot.
Jason (Wildtrak): 5/5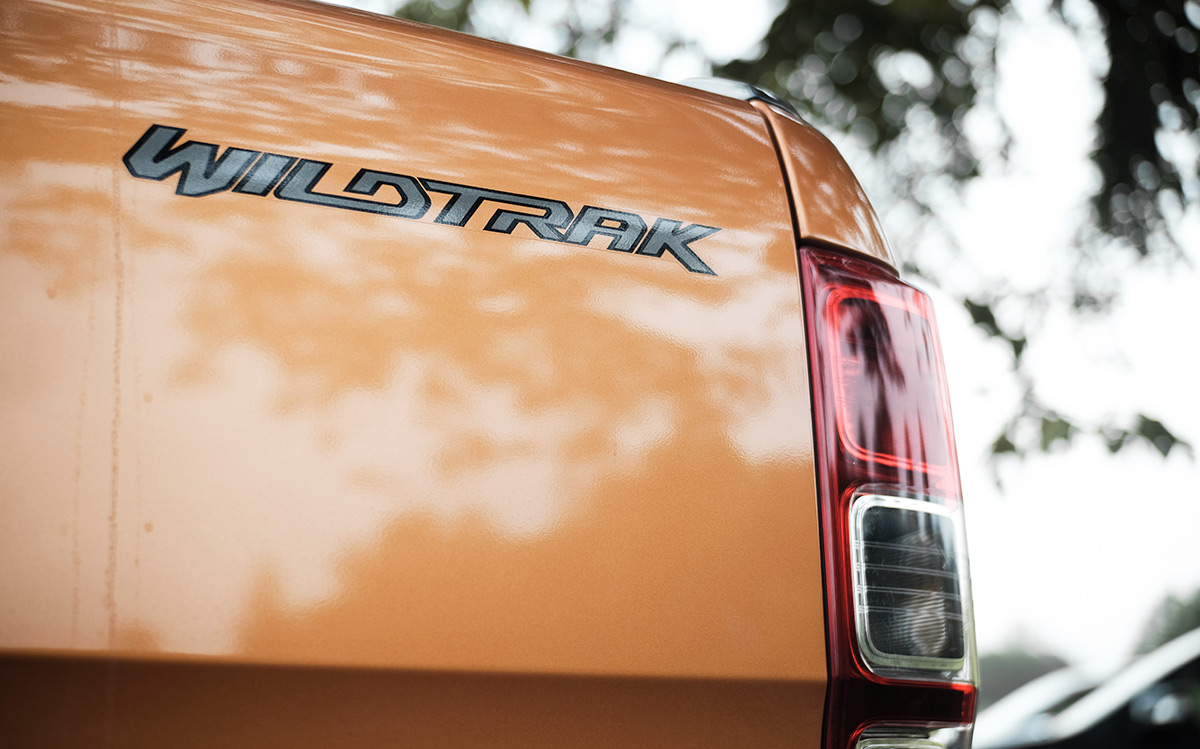 So, this, or the Ranger Raptor? It's a tough question, but peso for peso, I think the 4x4 Wildtrak wins. For P300,000 less, you get the same engine, the same transmission, an off-road-ready drivetrain, and similar tech trimmings to boot. Sure, you miss out on the Raptor's fantastic Fox suspension setup, but the amount of money you do save is considerable.
Dinzo (Raptor): 5/5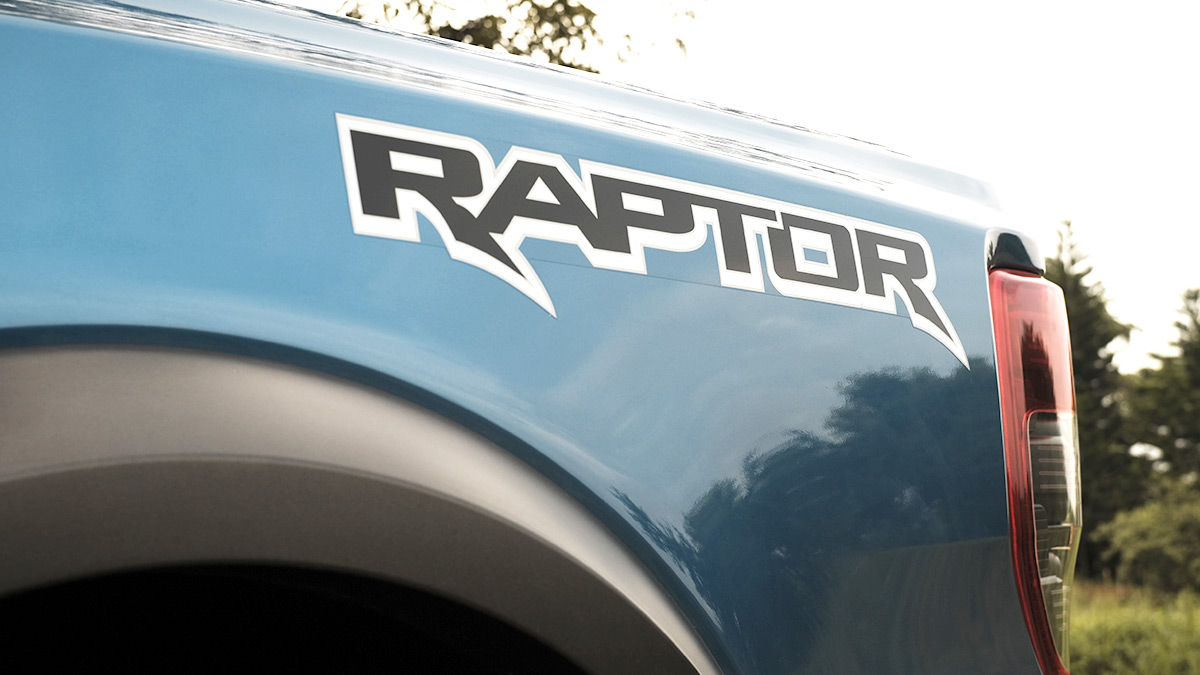 At P2 million the Ranger Raptor is easily the most expensive in its category, but surprisingly it offers good value for what you spend. Our off-road editors estimate that the modifications done to it easily cost half a million pesos over a typical Ranger with the same engine. What you're getting is a, well, stock pickup with a factory warranty that can jump over sand dunes and giggle at potholes. At a cost just a little over the top-spec midsize pickups. The Ranger Raptor is market proof that saving up and spending for a variant upgrade is worth it.
Performance
Drei (XLT): 3/5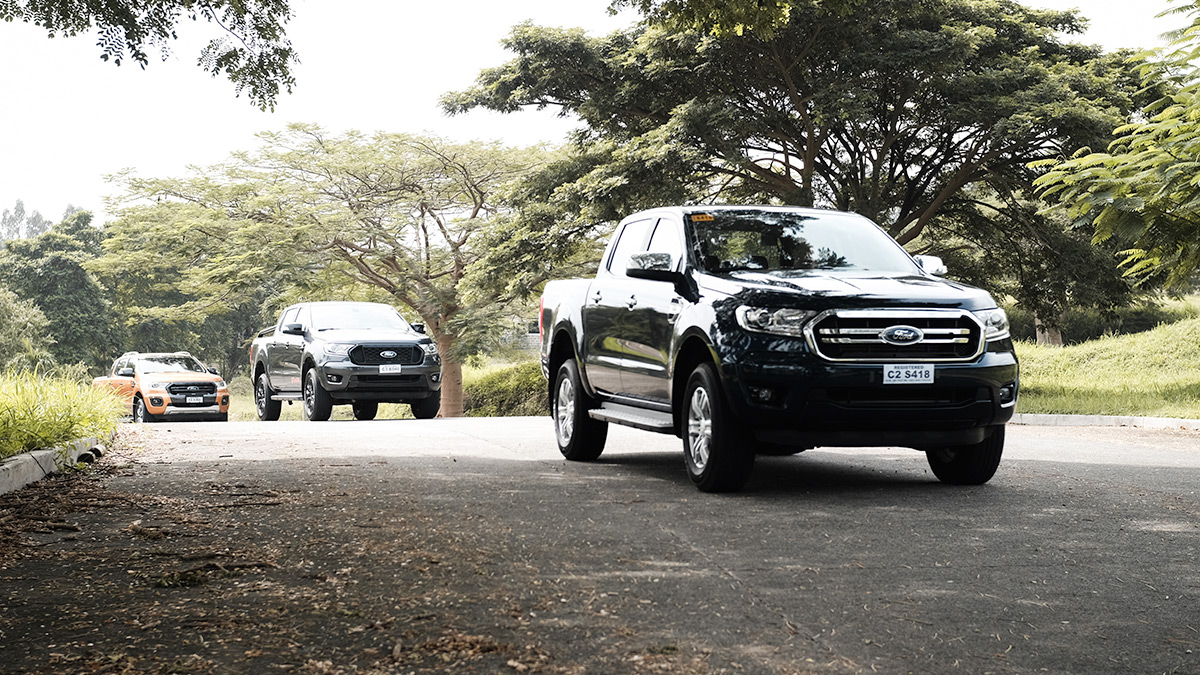 ADVERTISEMENT - CONTINUE READING BELOW ↓
If you're looking to buy a Ford Ranger and don't have the bank account for the bi-turbo, do not test drive the Wildtrak because that thing's engine will definitely spoil you. Don't get me wrong. The 2.2-liter turbodiesel in my unit should be more than capable for most instances. It's fairly responsive, and it should be fine for overtakes and hauling purposes. The bi-turbo just does everything better.
Leandre (FX4): 4/5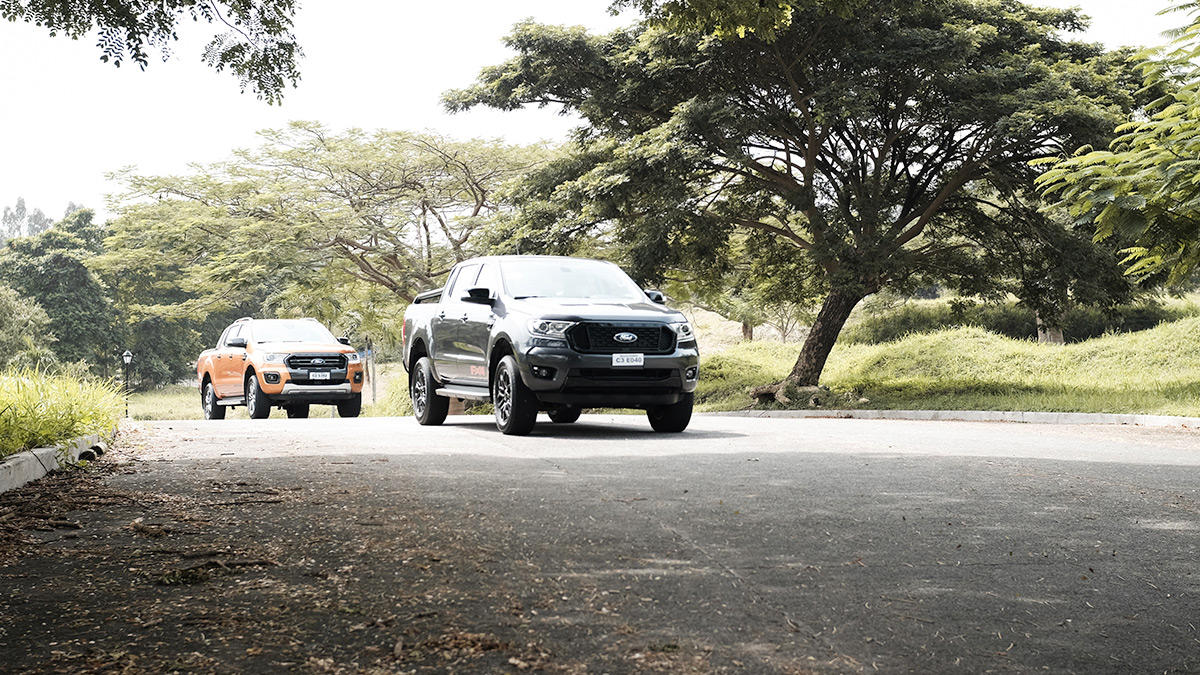 The FX4's 2.2-liter mill—which it shares with other variants in the lineup—is still a pretty capable engine, but it doesn't get a perfect score in my book because the 2.0-liter powertrains are just simply better and punchier than this. I just wish Ford made that single-turbo 2.0-liter standard across the range, with the bi-turbo as an option.
Jason (Wildtrak): 4/5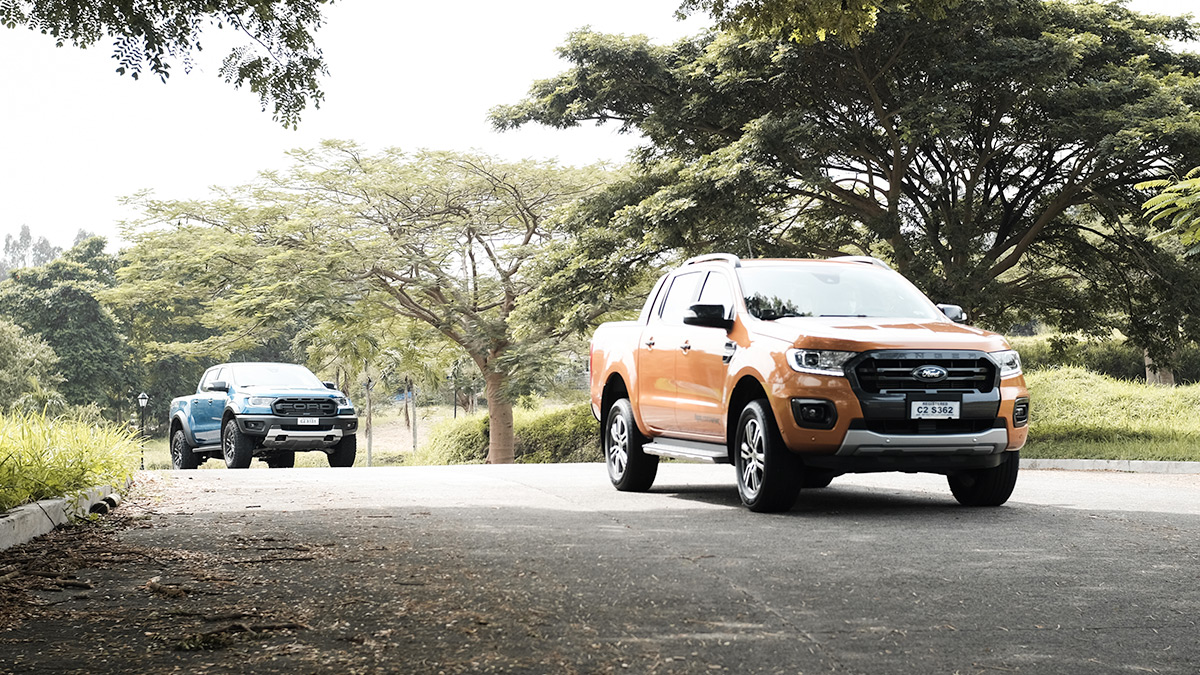 I emphasize this point again: the 4x4 Wildtrak gets the same engine and transmission as the Raptor. That means you get to toy around with the zippy 2.0-liter bi-turbo diesel with 210hp and 500Nm on tap. It performs well enough that you hardly miss the bigger engines of old. But of course, it's not nearly as fun to jump, so it does lose a point for that.
Dinzo (Raptor): 3/5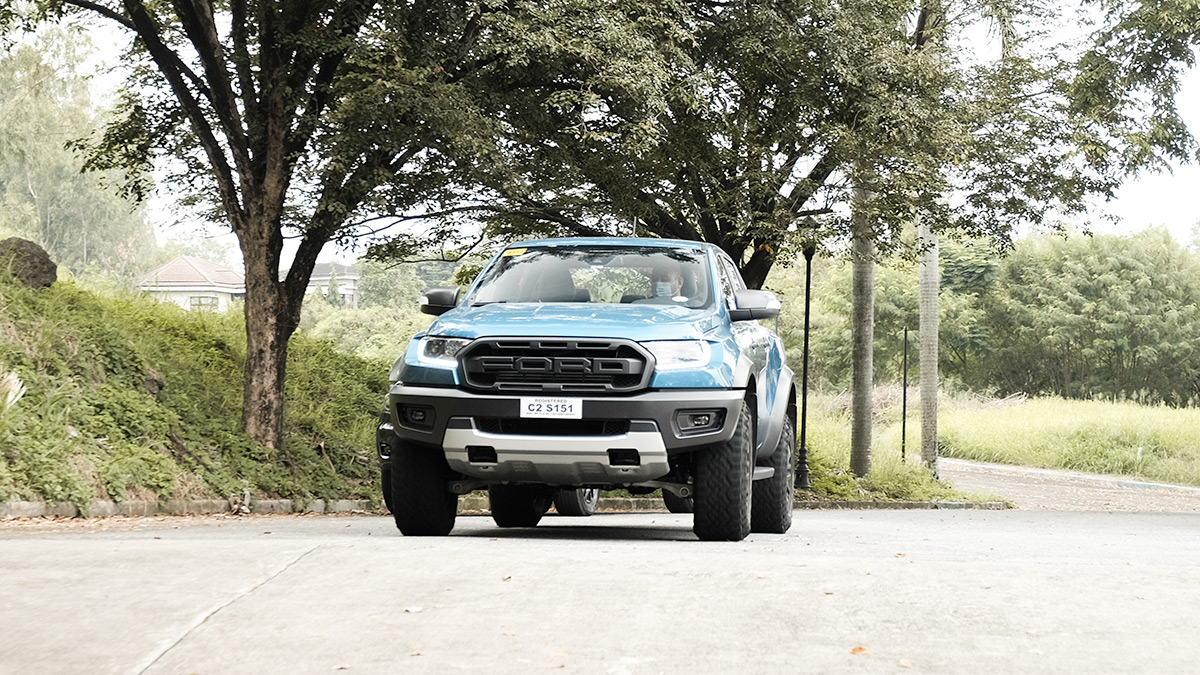 ADVERTISEMENT - CONTINUE READING BELOW ↓
How can a truck with a mighty 500Nm not score perfectly when it comes to performance? Well, I'm not saying the Ranger Raptor needs more power, it's just that I expected more. Maybe it's all the hype and expectation surrounding the fabled Raptor name. I was imagining a beast that would make my chest hairs grow every time I stepped on the throttle. Instead what we have is a fun pickup with power and torque spread out across the rpm range thanks to its 10-speed automatic. Expectations can still be a bitch. 
Everyday comfort
Drei (XLT): 4/5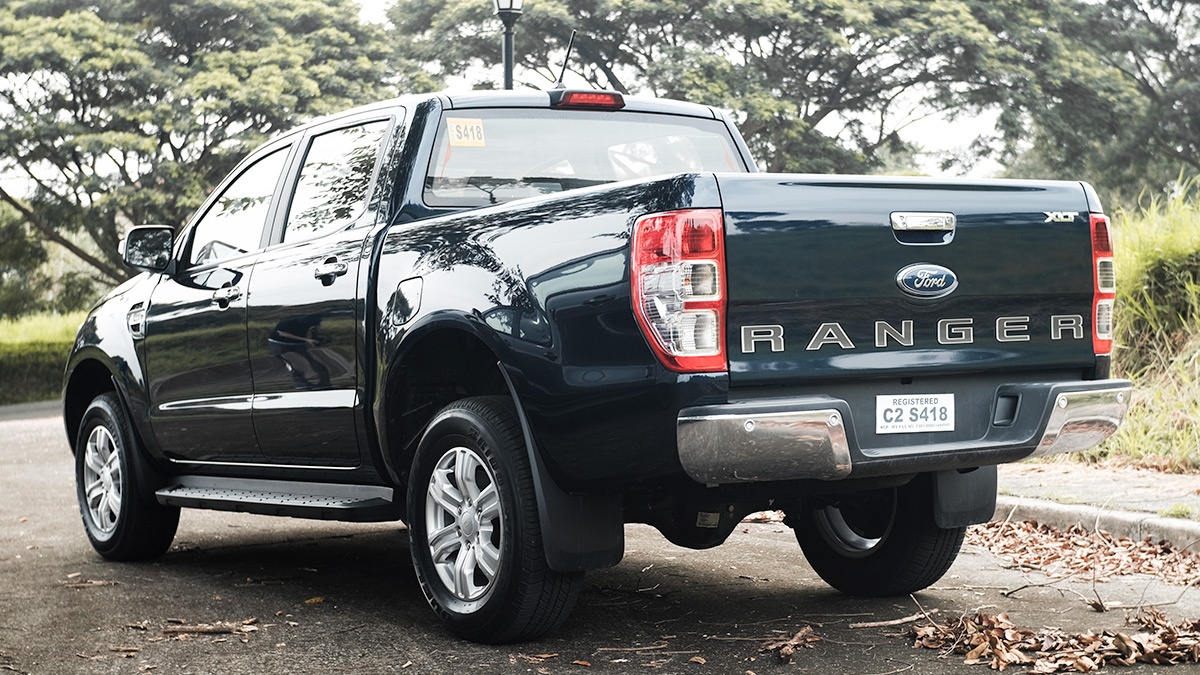 As far as comfort and convenience, there's little to complain about here. Ride comfort is decent and cabin noise is kept to a minimum, and there's a good amount of room inside for four individuals. There's less tech and convenience features in here compared to some of the other units we've brought for this shoot, but I can manage, considering this unit's placement in the lineup. Oh, by the way, there's Android Auto compatibility, too.
Leandre (FX4): 4/5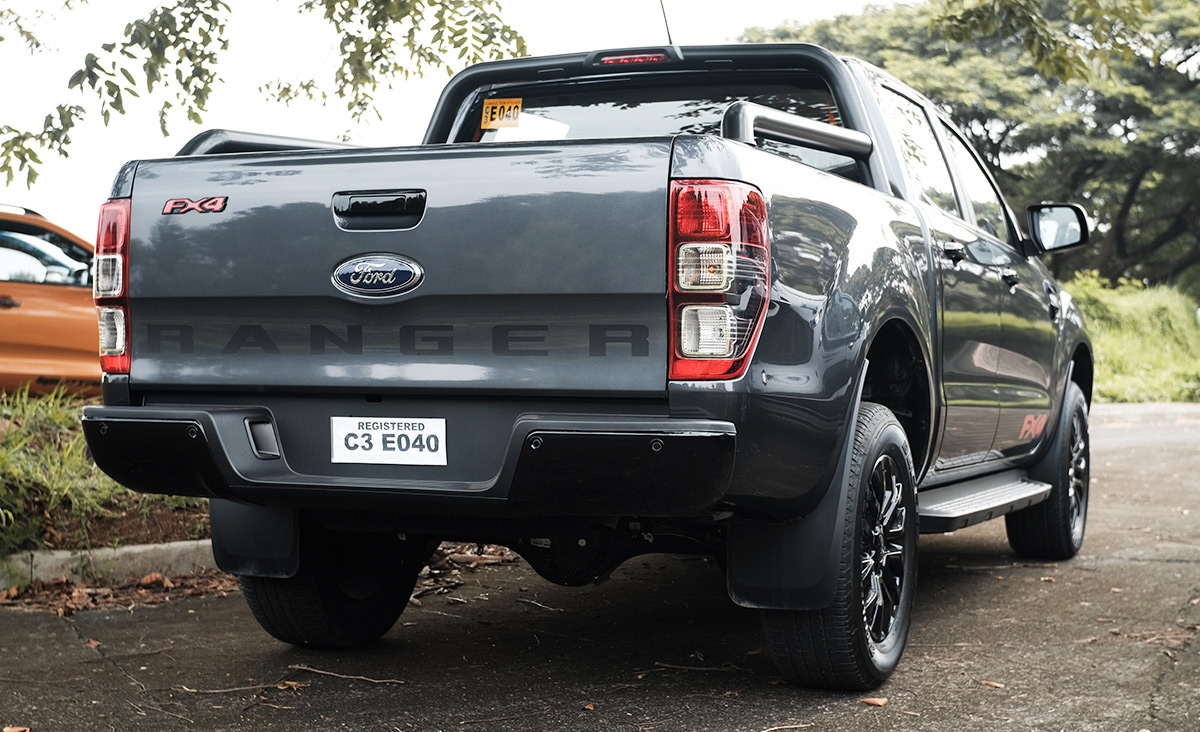 Honestly, it's hard to go wrong with the Ranger when it comes to ride comfort, because this is still one of the best-riding pickups in its class. Everyday comfort, however, is a different story, as you'll have to factor in extra features such as a smart keyless entry system, which the FX4 doesn't have. It still has toys aplenty, but just not as many as the Wildtrak's or the Raptor's.
Jason (Wildtrak): 5/5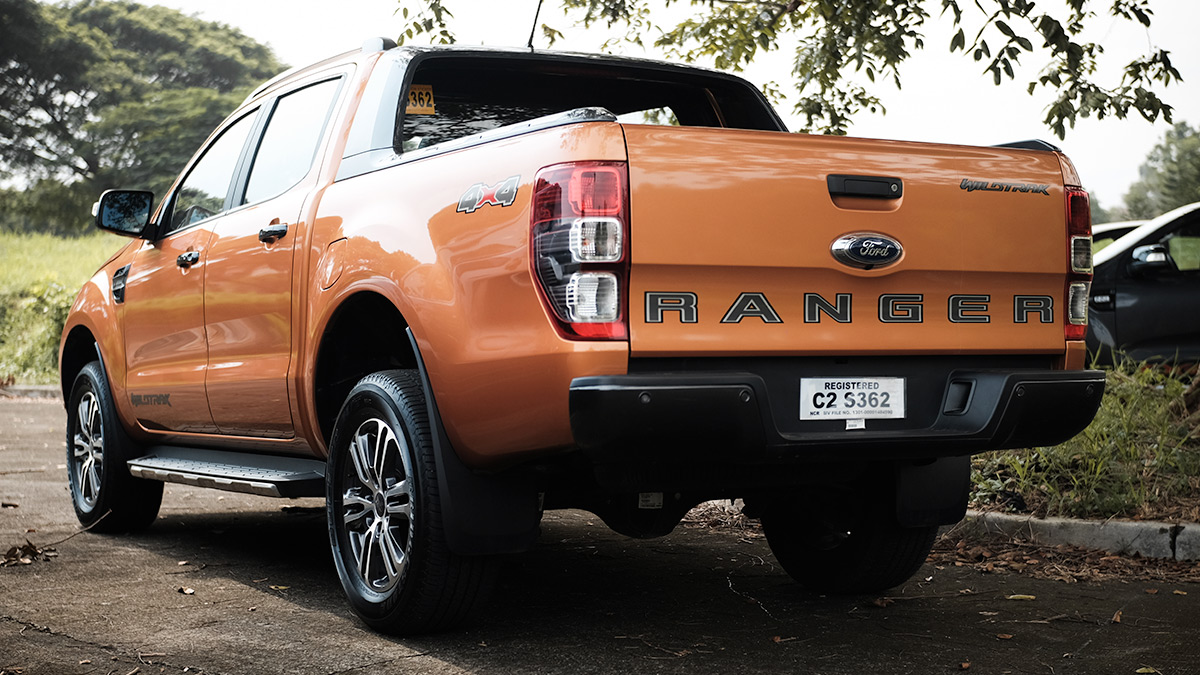 ADVERTISEMENT - CONTINUE READING BELOW ↓
The Wildtrak gets a good score here simply because nothing is missing. 4x4? Check. Up-to-date smartphone connectivity? Yup. Cruise control, sensors, and all that jazz? You bet. While it's not the most comfortable pickup in the world, it is easy enough to handle on city streets and on the highway, and you won't find yourself wanting in the process.
Dinzo (Raptor): 5/5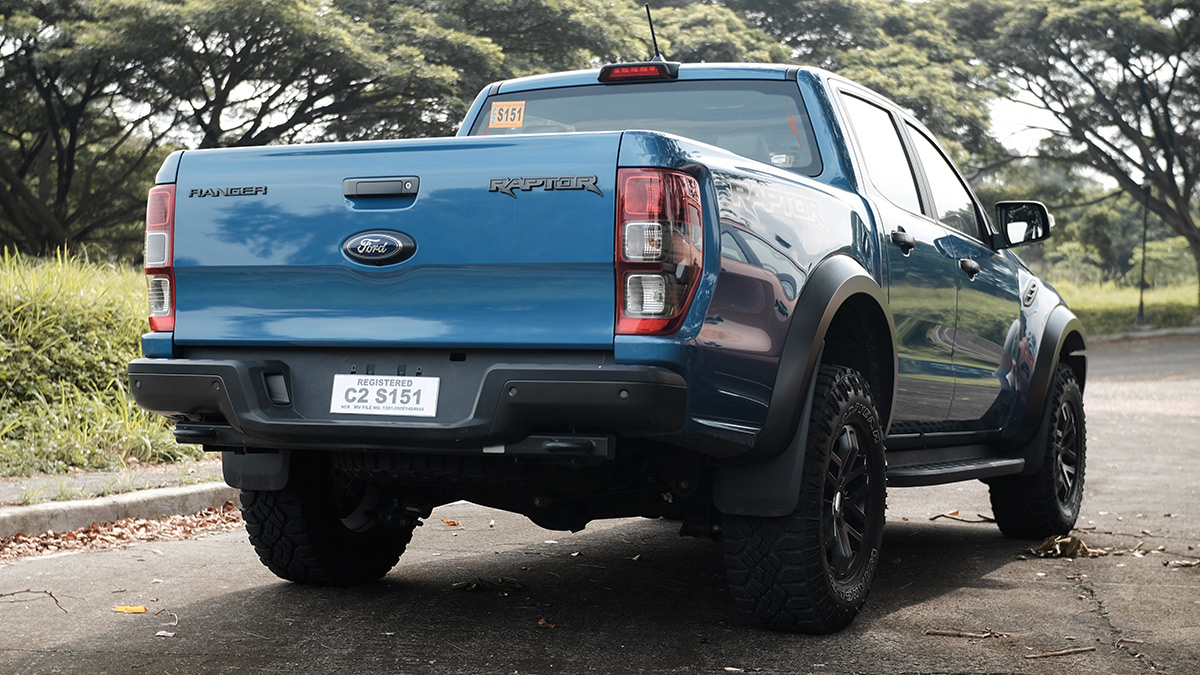 If I could give it a score beyond perfect I would. The special Fox shock absorbers and fat tires are a bit overkill for daily use, but nothing short of a boulder disturbs them. Just load your destination in the Apple CarPlay-ready infotainment system, call up your favorite driving music, and point the leather steering wheel. The Ranger Raptor will get you there in comfort and style. The leather seats are also supportive; great for long drives. But you have to be mindful of the Raptor's size when maneuvering. Sometimes the tires would nudge against curbs because I forget how big this thing is.
Would you buy one?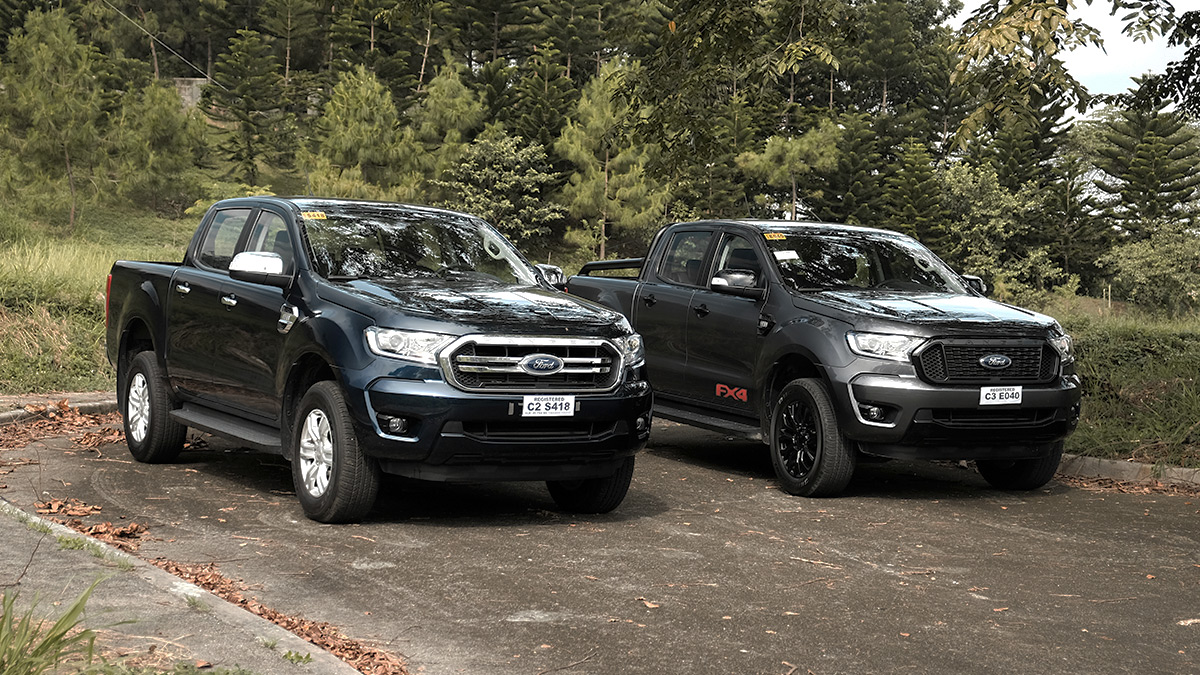 Drei (XLT): 3/5
Given the money, I'd much rather go for the Wildtrak with the bi-turbo. The difference in performance between that and my unit's 2.2-liter mill is significant. If, however, I don't have the bank account for that and am shopping with a meager budget in mind, I'd heavily consider Japanese models like the Nissan Navara and Isuzu D-Max, too.
Leandre (FX4): 4/5
Realistically, if I had to pick one across the Ranger lineup, I'd still get the FX4. And yes, I'd even take it over the Wildtrak and its Bi-turbo engine as well as the XLT and its more affordable package, too, because style is of the essence for me. If I had all the money in the world, though, I'd go for the Ranger Raptor in a heartbeat.
ADVERTISEMENT - CONTINUE READING BELOW ↓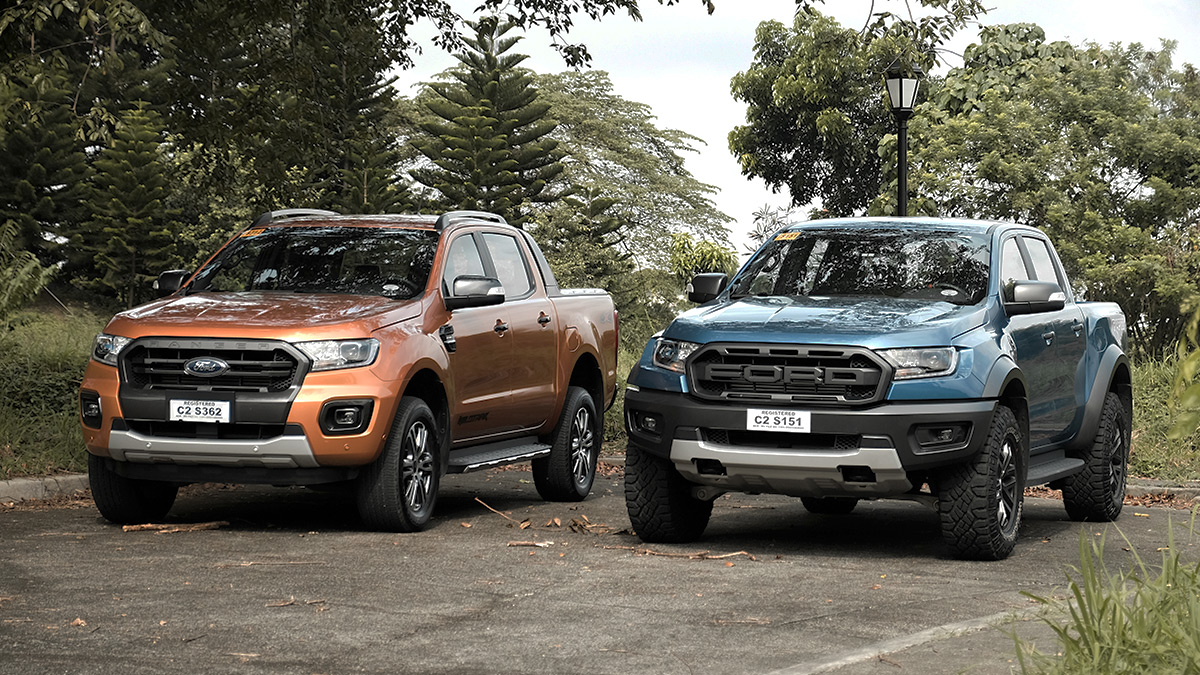 Jason (Wildtrak): 3/5
The Wildtrak is great, especially if you find the Raptor just a bit too expensive, but I'd personally opt for the FX4. I prefer its styling over the Wildtrak's, and while I would sacrifice performance, it'd still be tough and powerful enough to get the job done. Plus, I'd save about P200,000 in the process.
Dinzo (Raptor): 4/5
If I had the money, in a heartbeat. But I would also ask myself if I had a proper garage for it. The massive size is something that can't be ignored. I would like to state that this would be a passion buy, something odd considering the utilitarian nature of pickups. I don't think the Ranger Raptor is something anyone needs, unless your work or hobby requires leaping over mud and sand dunes. If you need a workhorse this kind of suspension isn't for you. But clearly 10,000 Filipinos found a reason to buy one, and that's because the Ranger Raptor calls out to the kid inside of us who played with Tonka trucks and jumped over speed bumps with our BMX bicycles.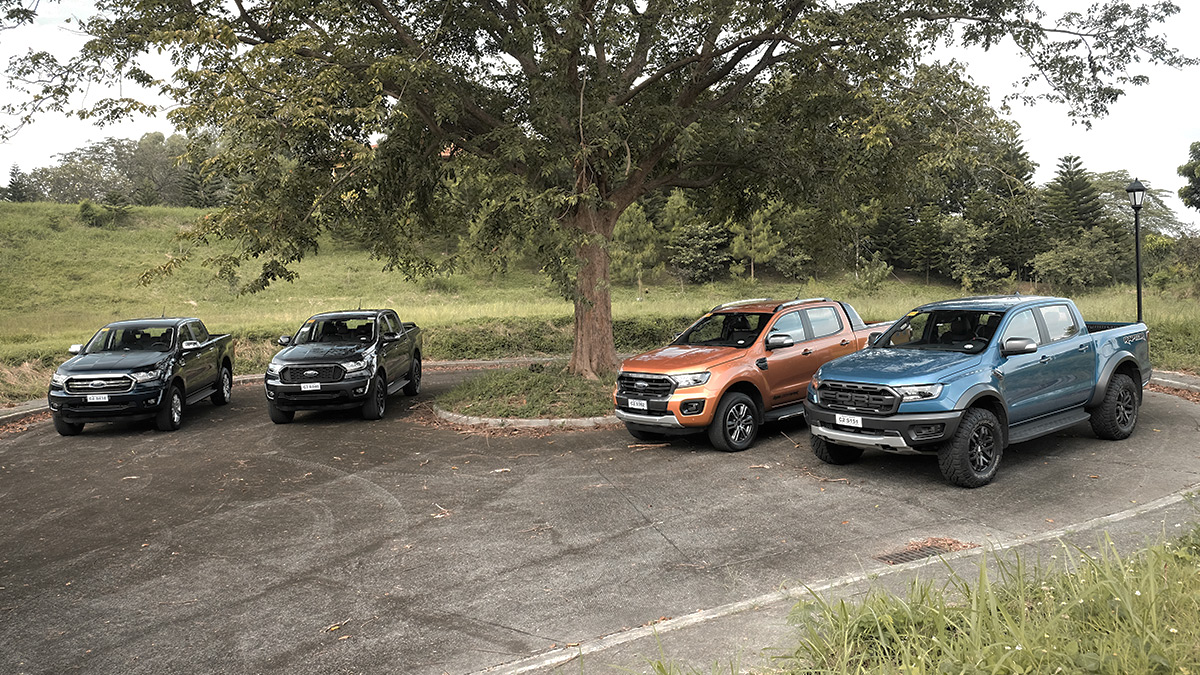 Final scores
Ranger XLT: 17/25
Ranger FX4: 20/25
Ranger Wildtrak: 20/25
Ranger Raptor: 22/25
Conclusion
Was the Raptor's victory surprising? The sales figures do speak for themselves, and 10,000 customers opted for Ford's mightiest Ranger since it was launched. In 2019 40% of Ranger sales were Raptors. So yeah, Filipino buyers will go for the most expensive variant if you package it well enough—even if it's almost certainly a recreational buy. 
But remember that more than half of Ranger sales last year went to the other variants. Buy any other midsize Ford pickup and you will get practically the same cabin space, rear bed, and build quality. We measured the variants against the same factors and one Ranger won, but that doesn't mean it's the best for you. In the end, as with all mature consumer purchases, go with what feels right. 
ADVERTISEMENT - CONTINUE READING BELOW ↓
SPECS: 2021 Ford Ranger 2.2L XLT 4x2 AT
Price: P1,236,000
Engine: 2.2-liter turbodiesel I4
Transmission: 6-speed automatic
Power: 158hp @ 3,200rpm
Torque: 385Nm @ 1,600-2,500rpm
Drive layout: RWD
Seating: 5
SPECS: 2021 Ford Ranger 2.2L FX4 4x4 AT
Price: P 1,416,000
Engine: 2.2-liter turbodiesel I4
Transmission: 6-speed automatic
Power: 158hp @ 3,200rpm
Torque: 385Nm @ 1,600-2,500rpm
Drive layout: 4WD
Seating: 5
SPECS: 2021 Ford Ranger 2.0L BiTurbo Wildtrak 4x4 AT
Price: P1,695,000
Engine: 2.0-liter bi-turbodiesel I4
Transmission: 10-speed automatic
Power: 210hp @ 3,750rpm
Torque: 500Nm @ 1,750-2,000rpm
Drive layout: 4WD
Seating: 5
SPECS: 2021 Ford Ranger Raptor
Price: P1,998,000
Engine: 2.0-liter bi-turbodiesel I4
Transmission: 10-speed automatic
Power: 210hp @ 3,750rpm
Torque: 500Nm @ 1,750-2,000rpm
Drive layout: 4WD
Seating: 5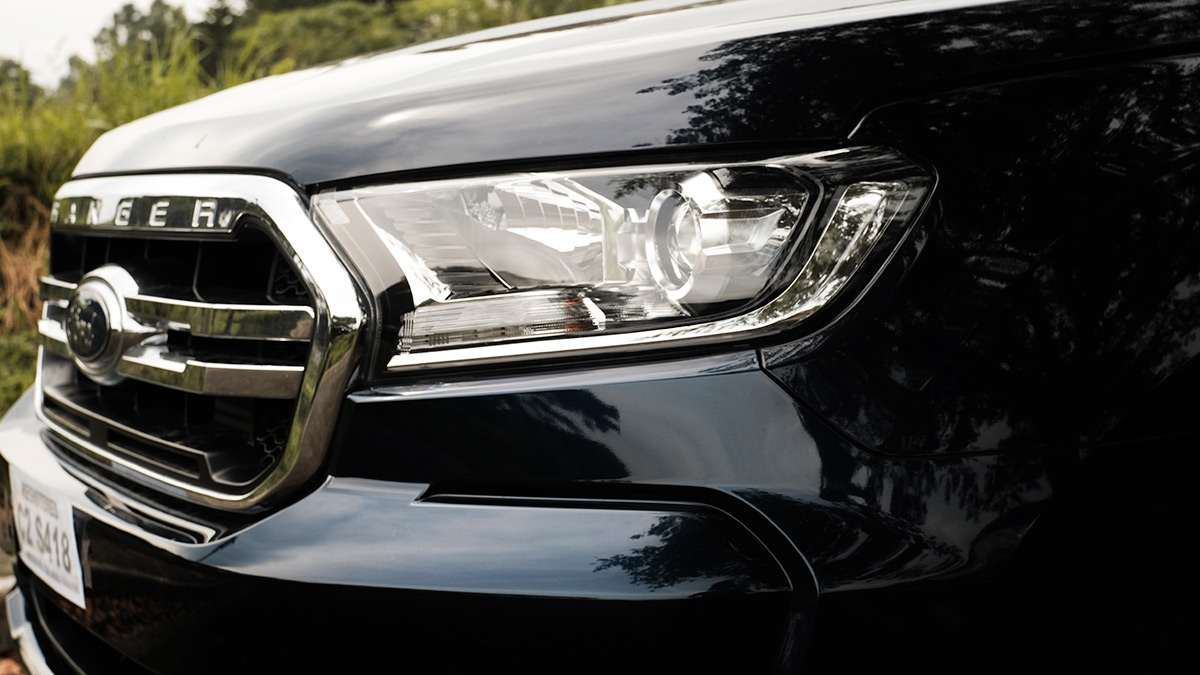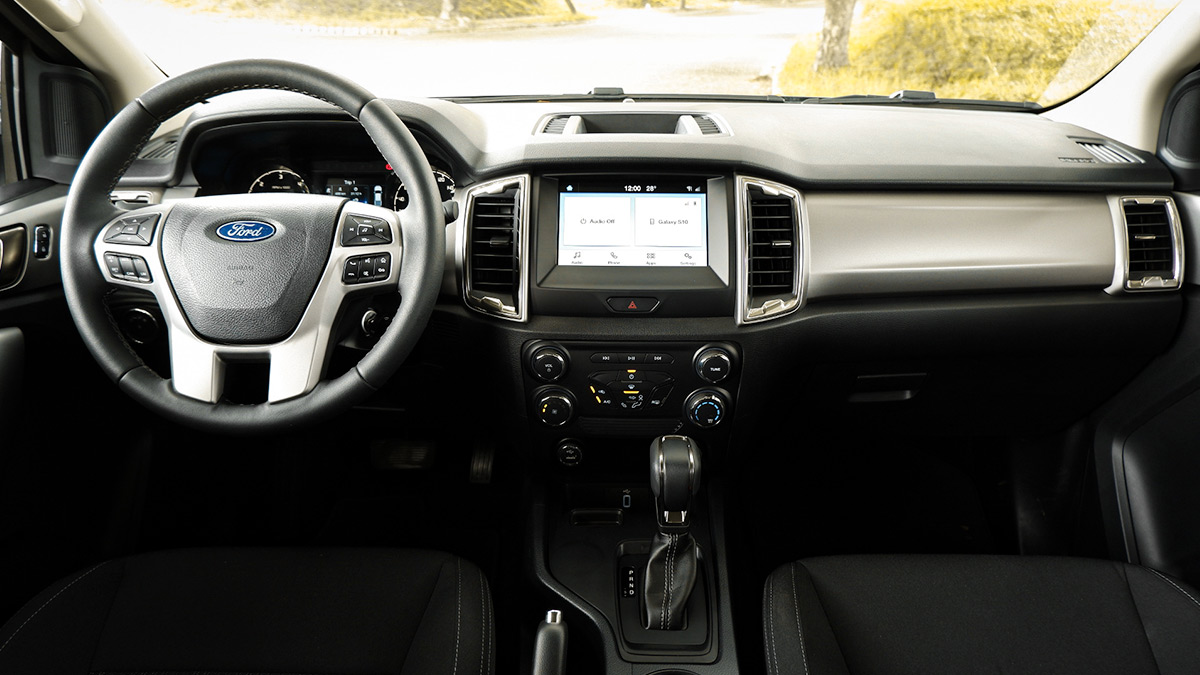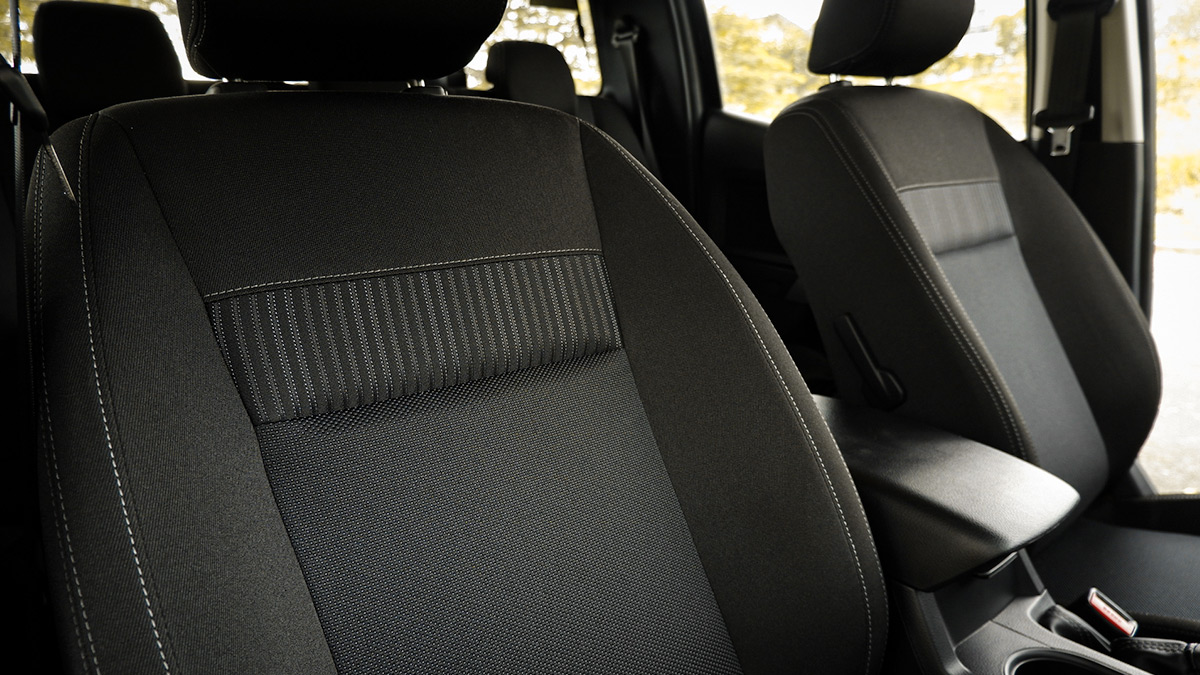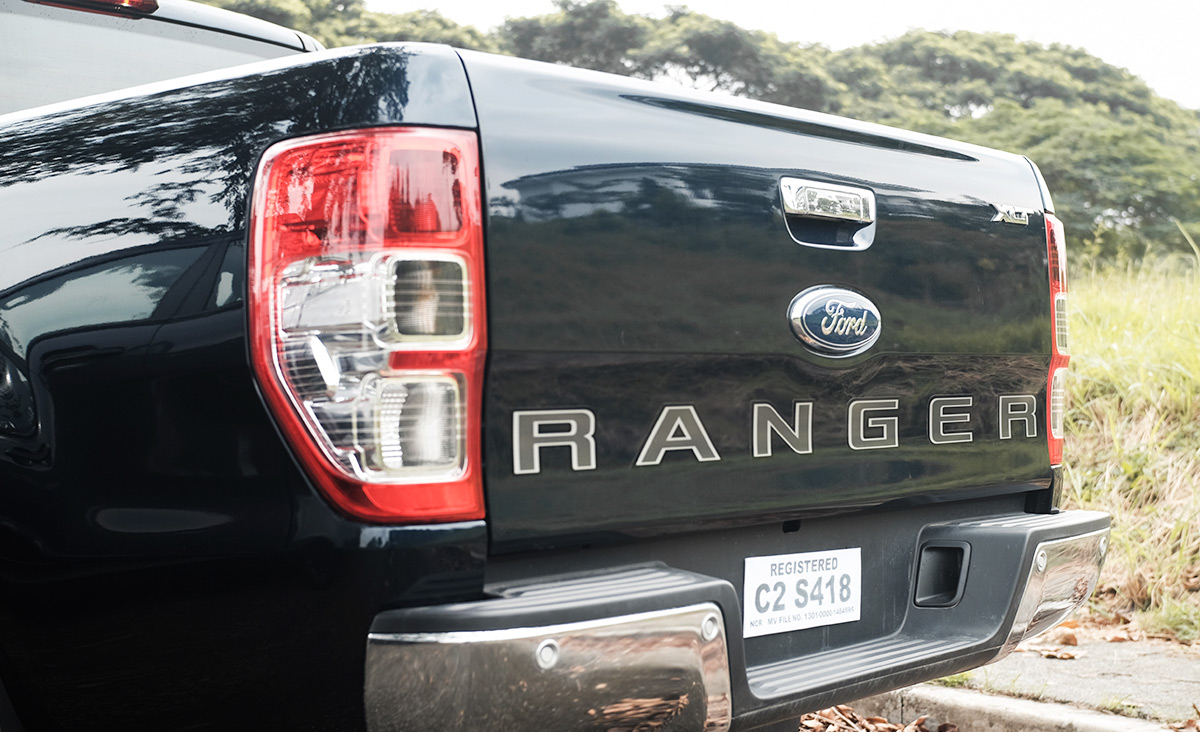 ADVERTISEMENT - CONTINUE READING BELOW ↓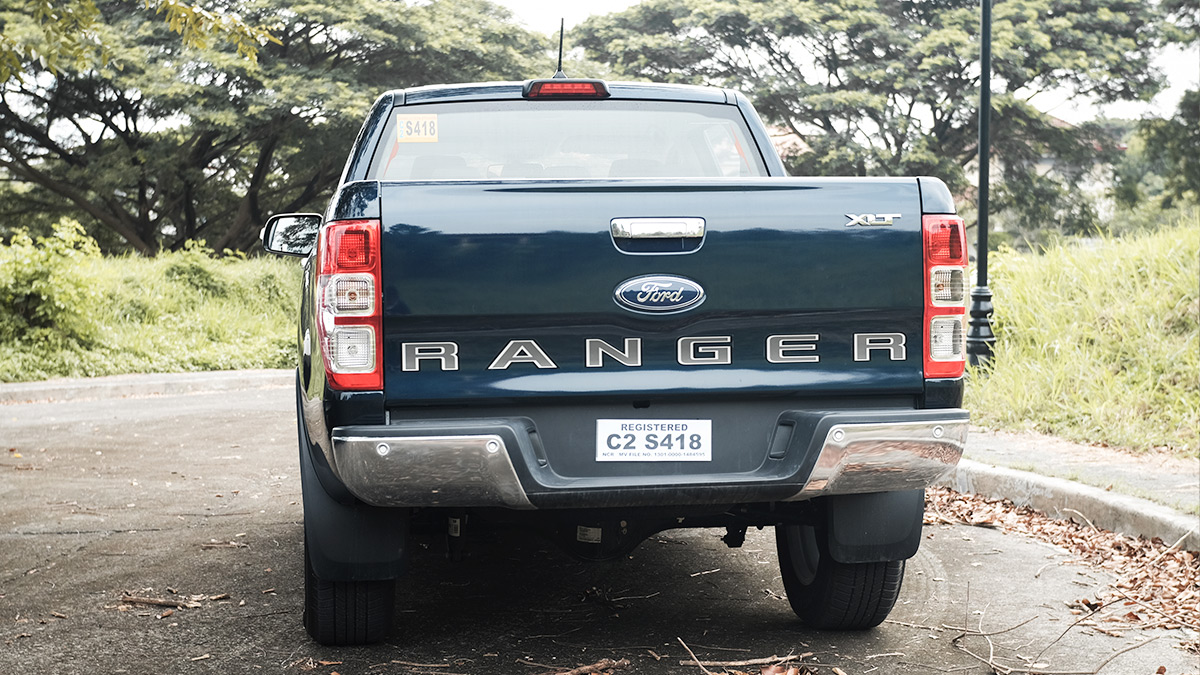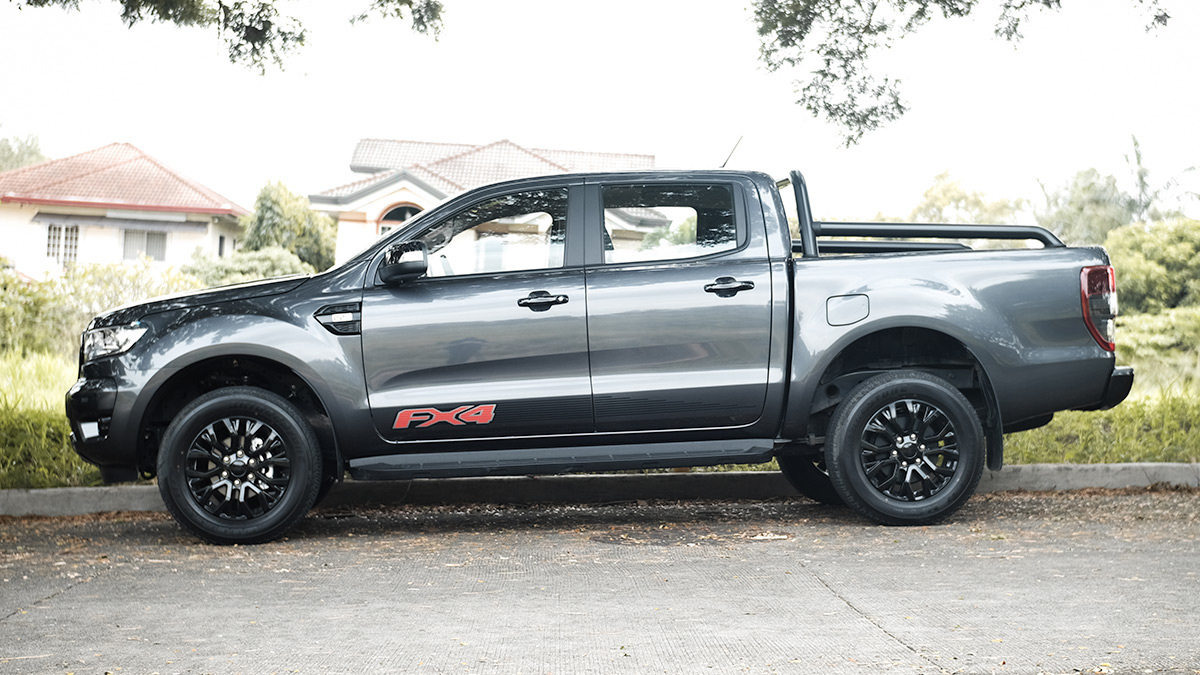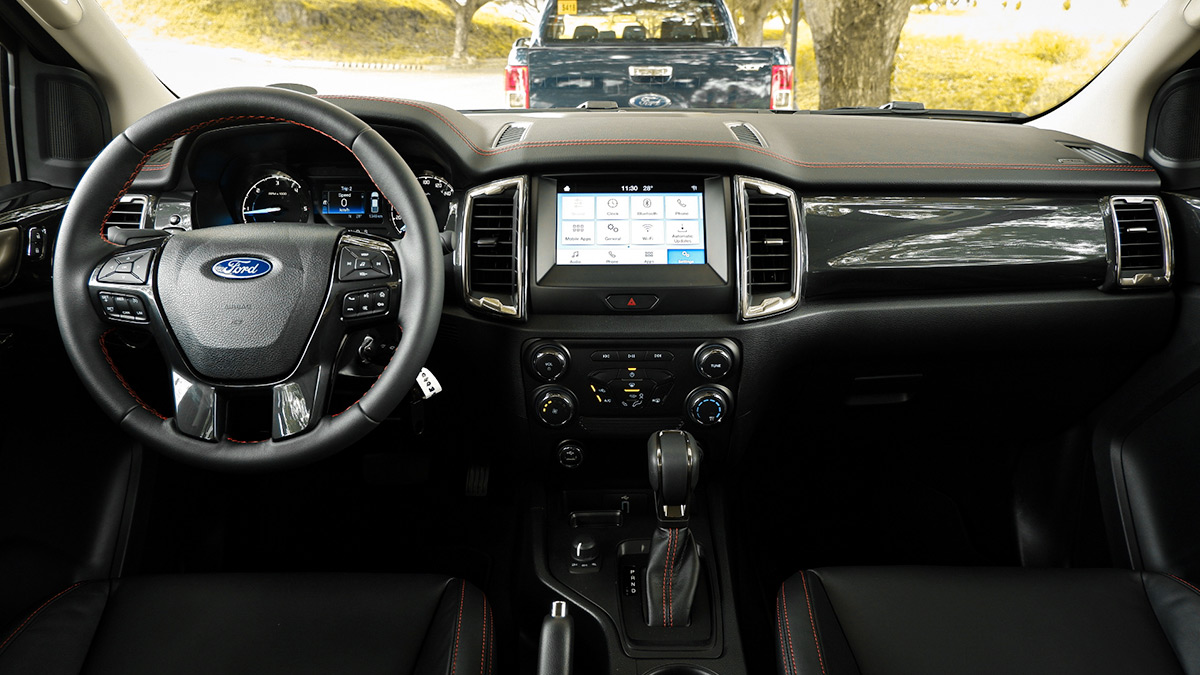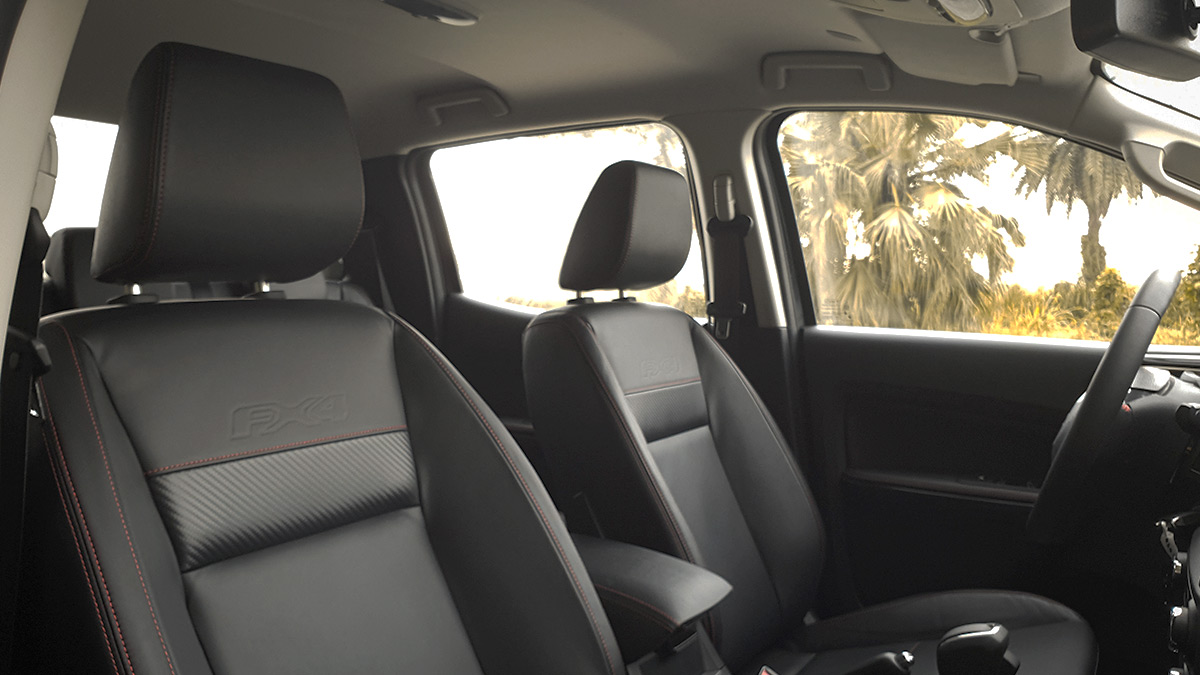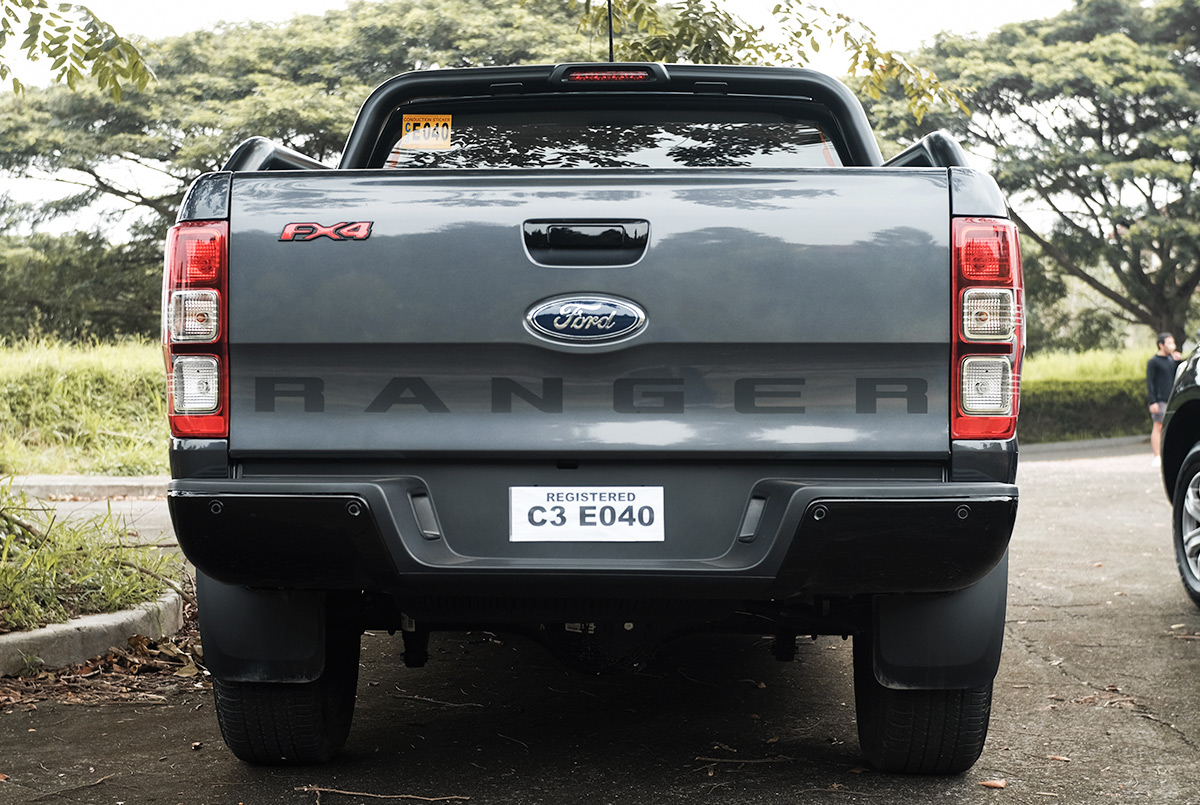 ADVERTISEMENT - CONTINUE READING BELOW ↓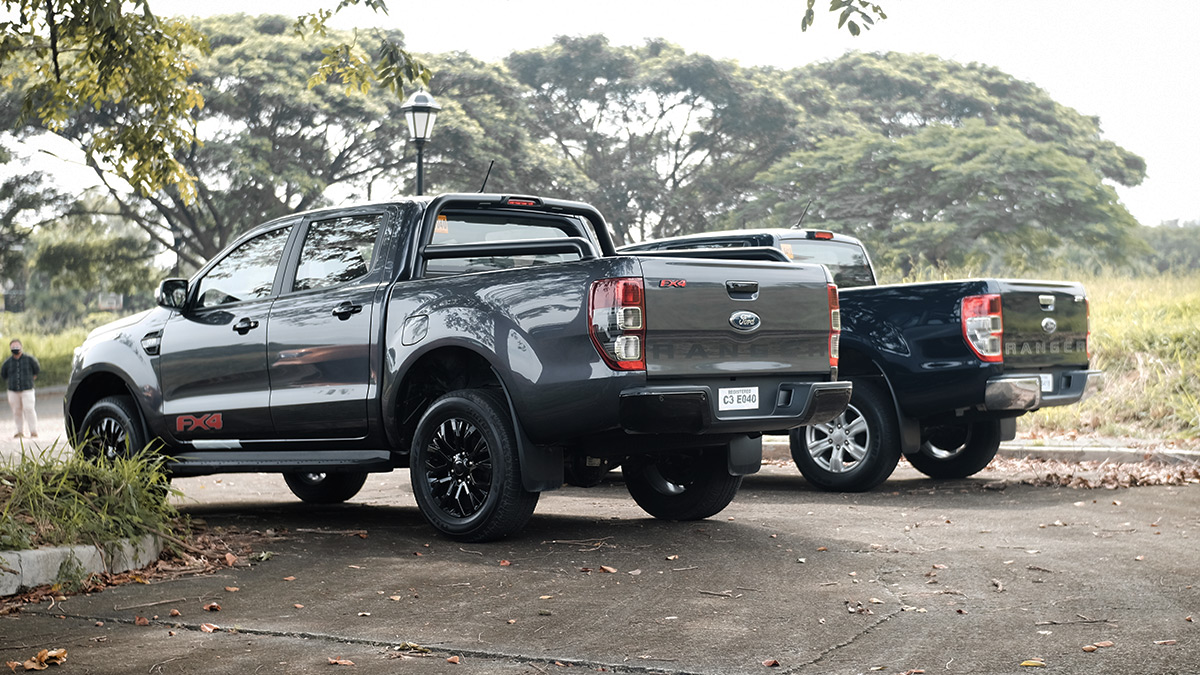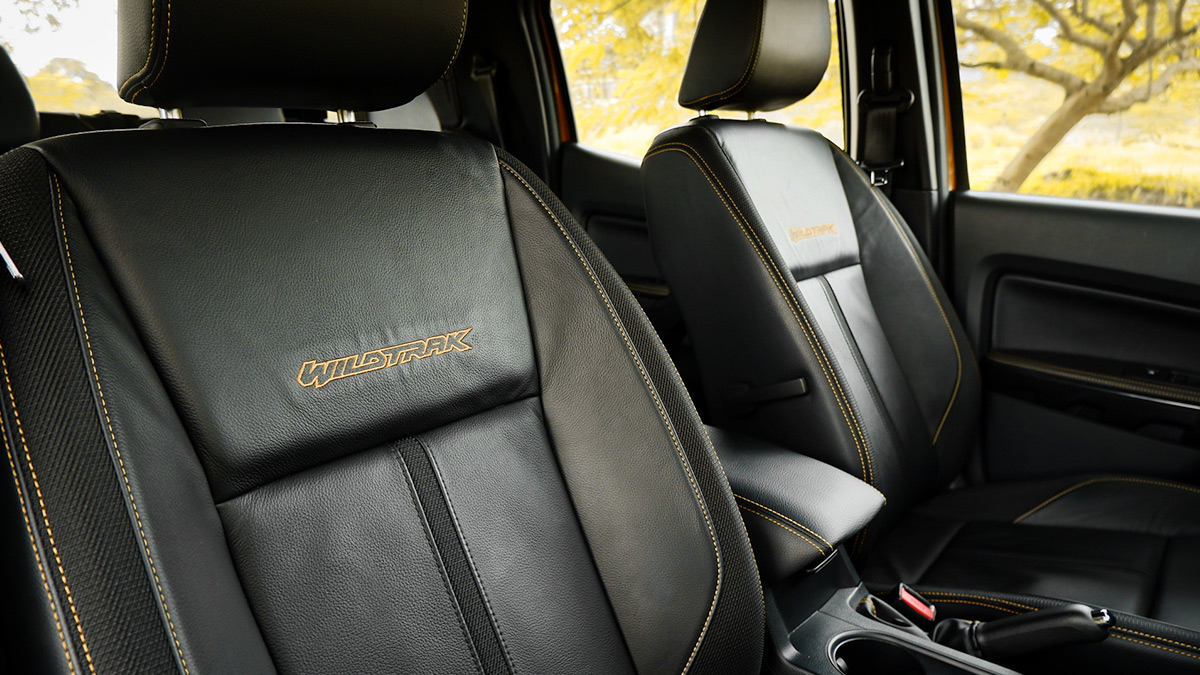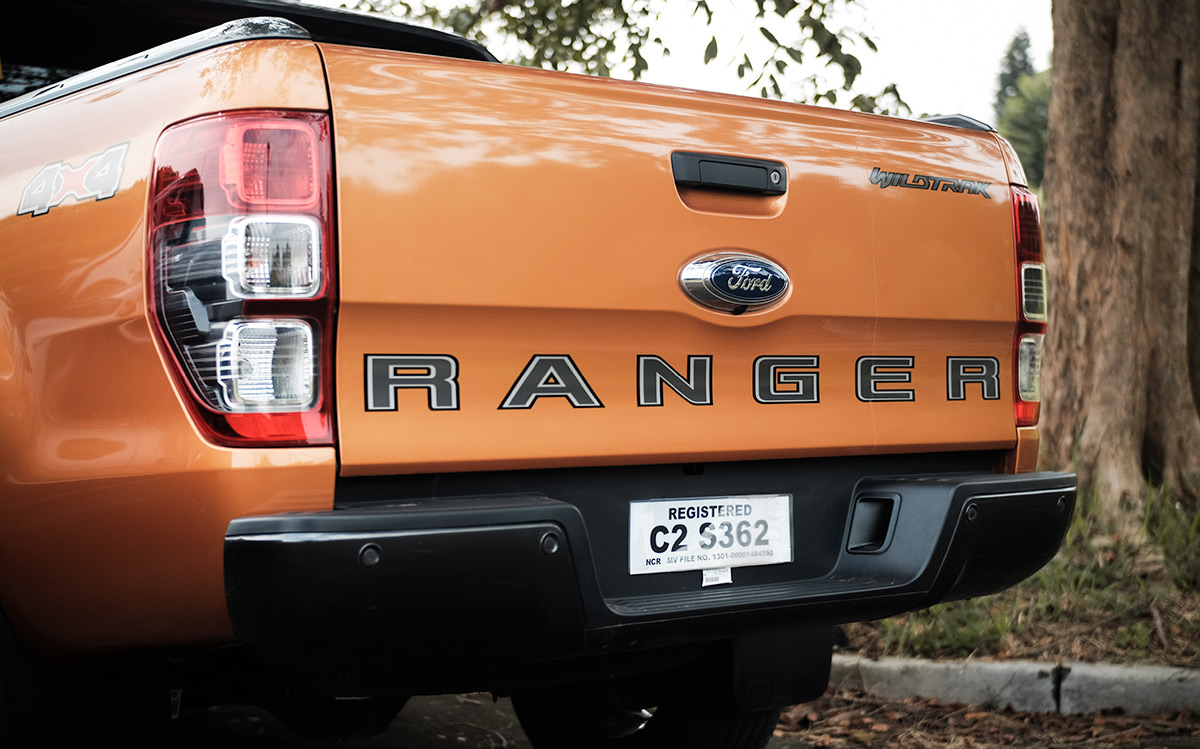 ADVERTISEMENT - CONTINUE READING BELOW ↓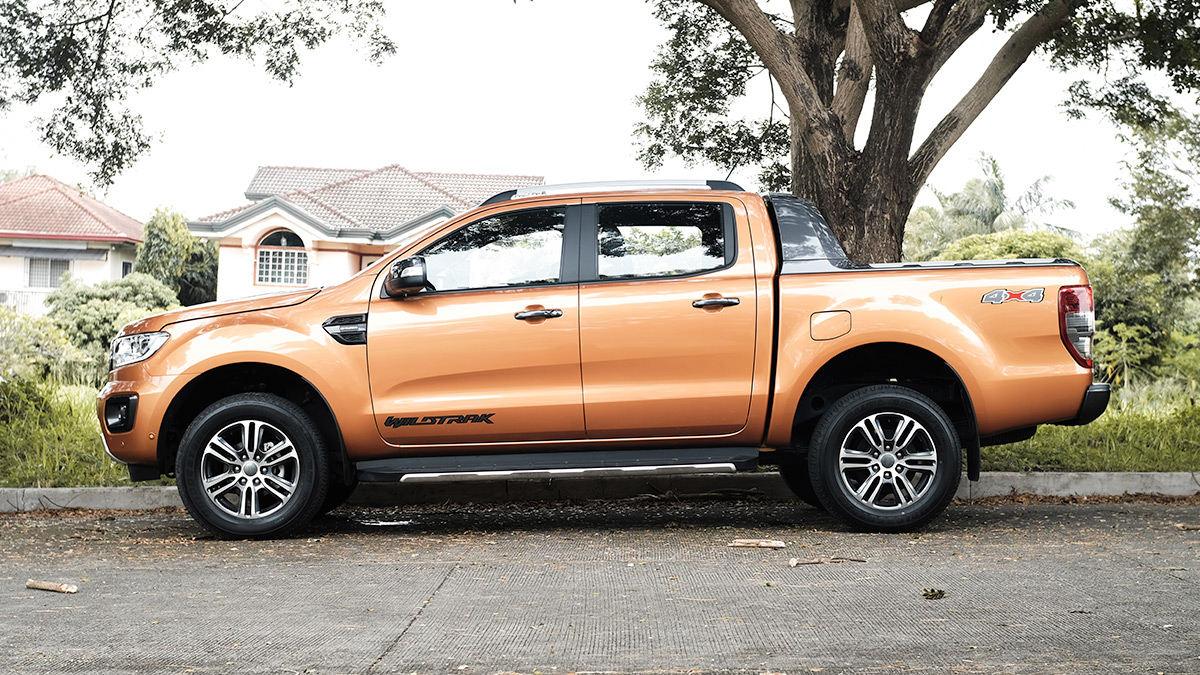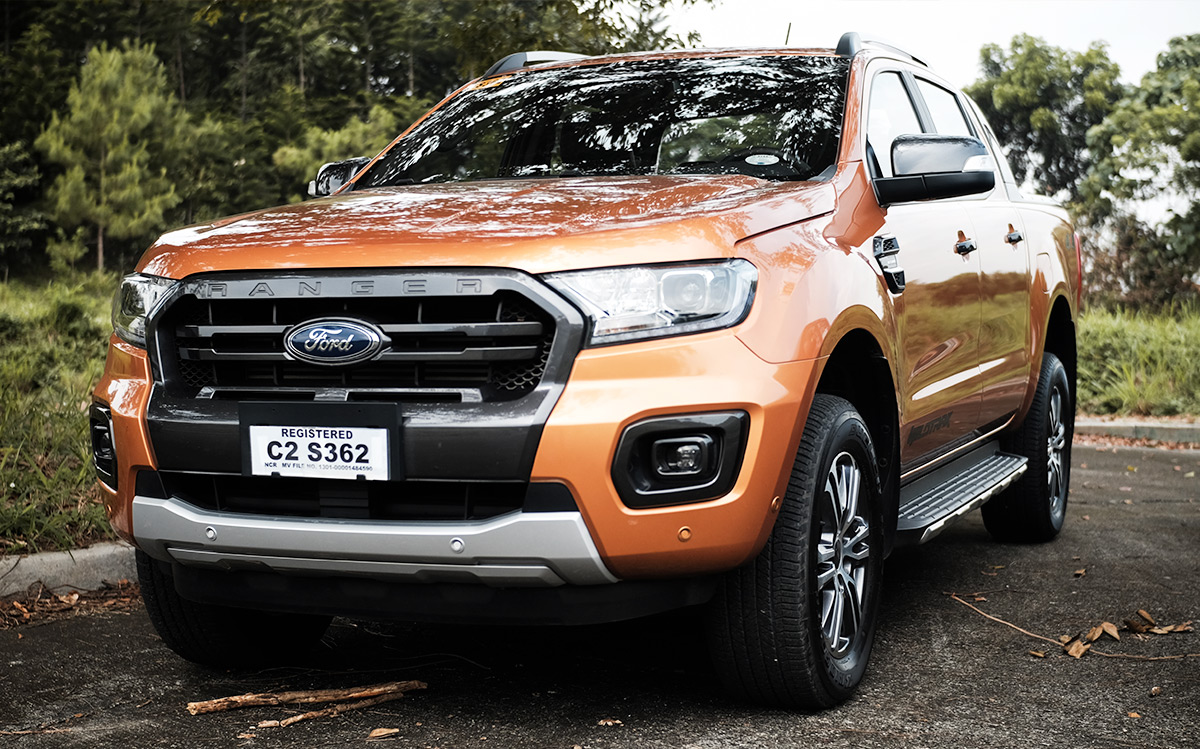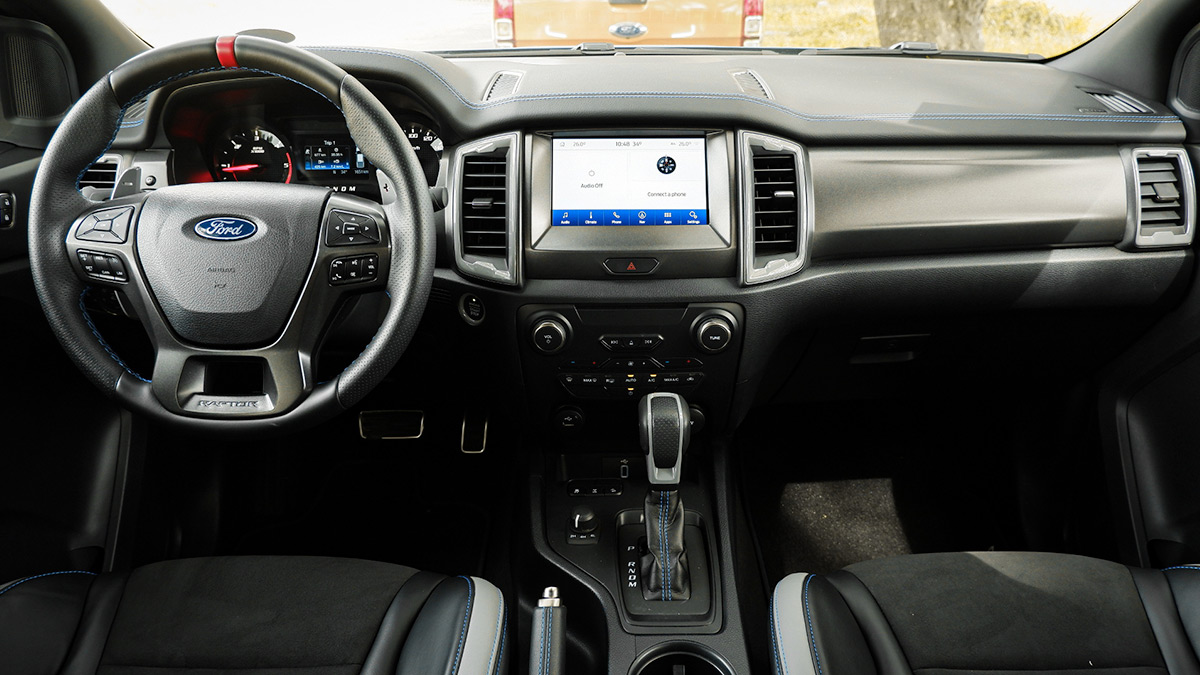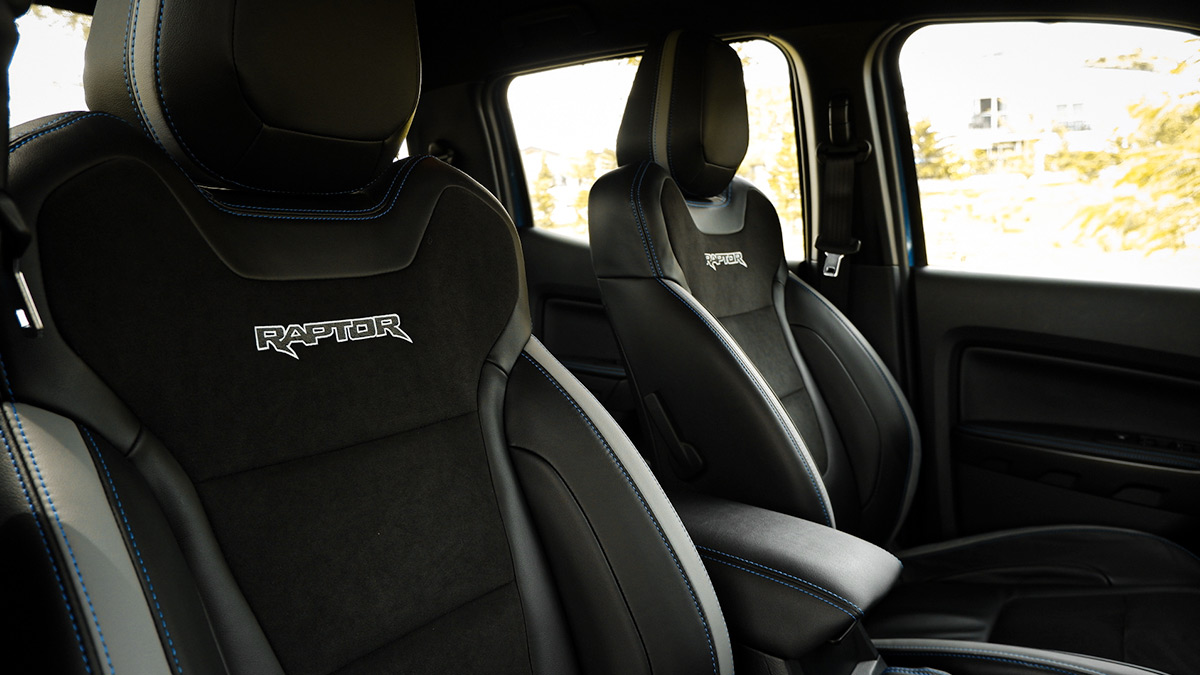 ADVERTISEMENT - CONTINUE READING BELOW ↓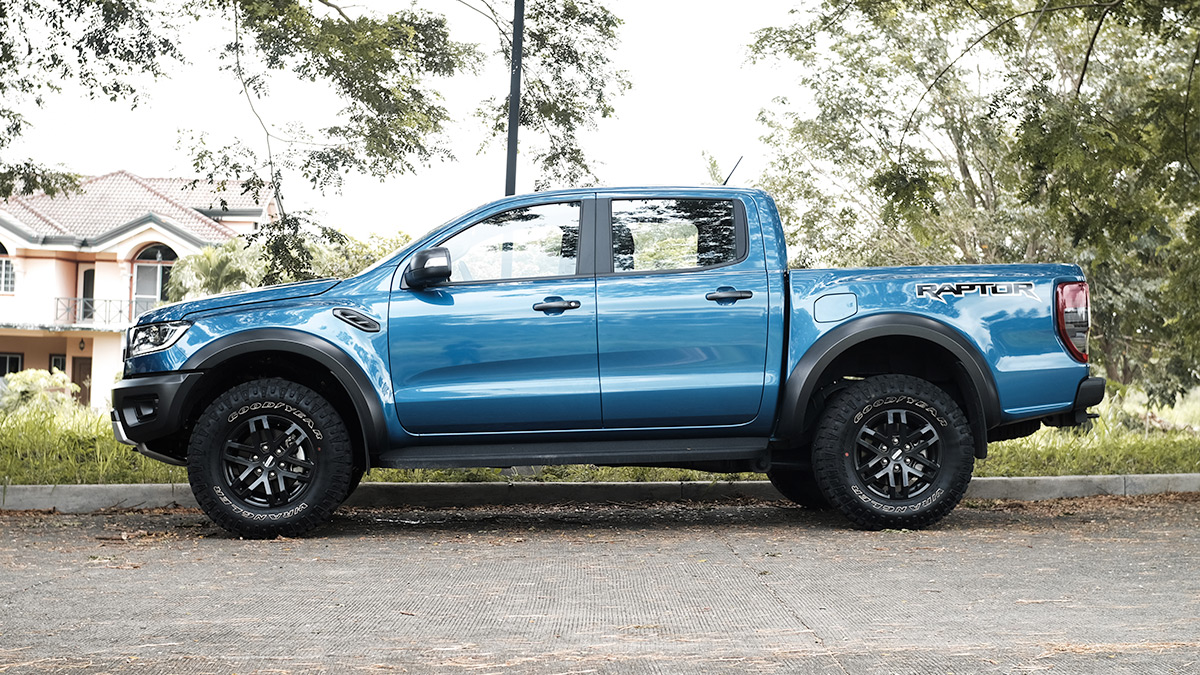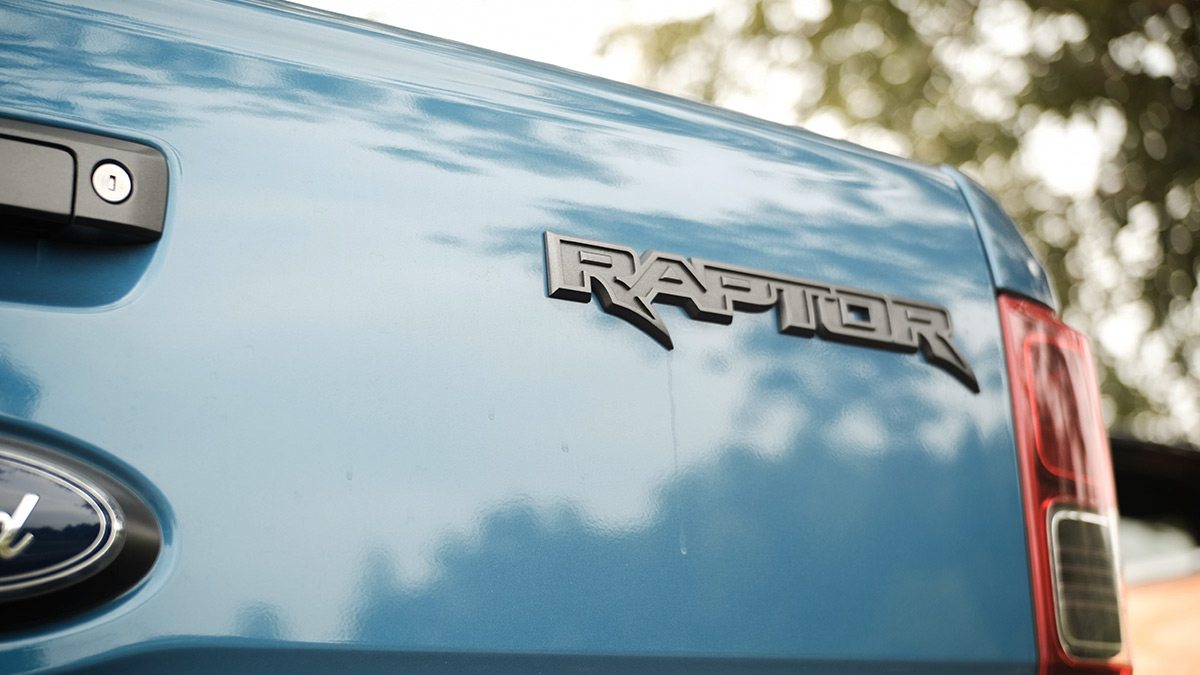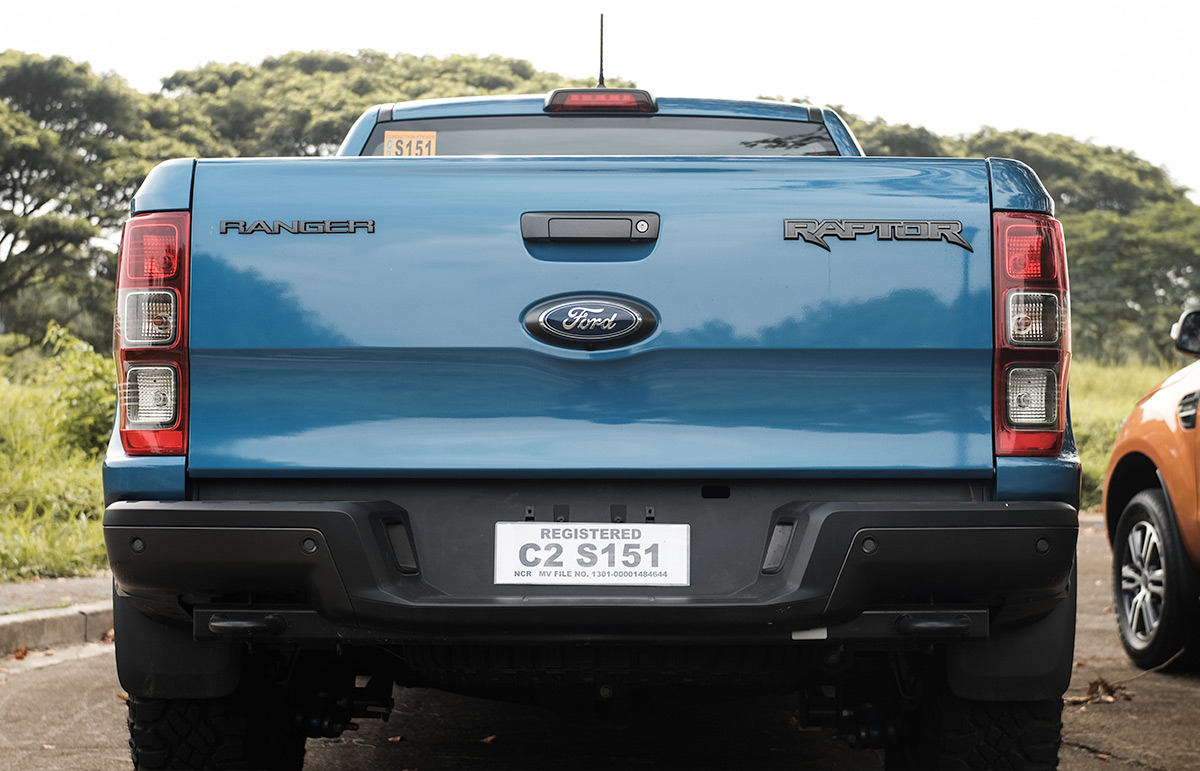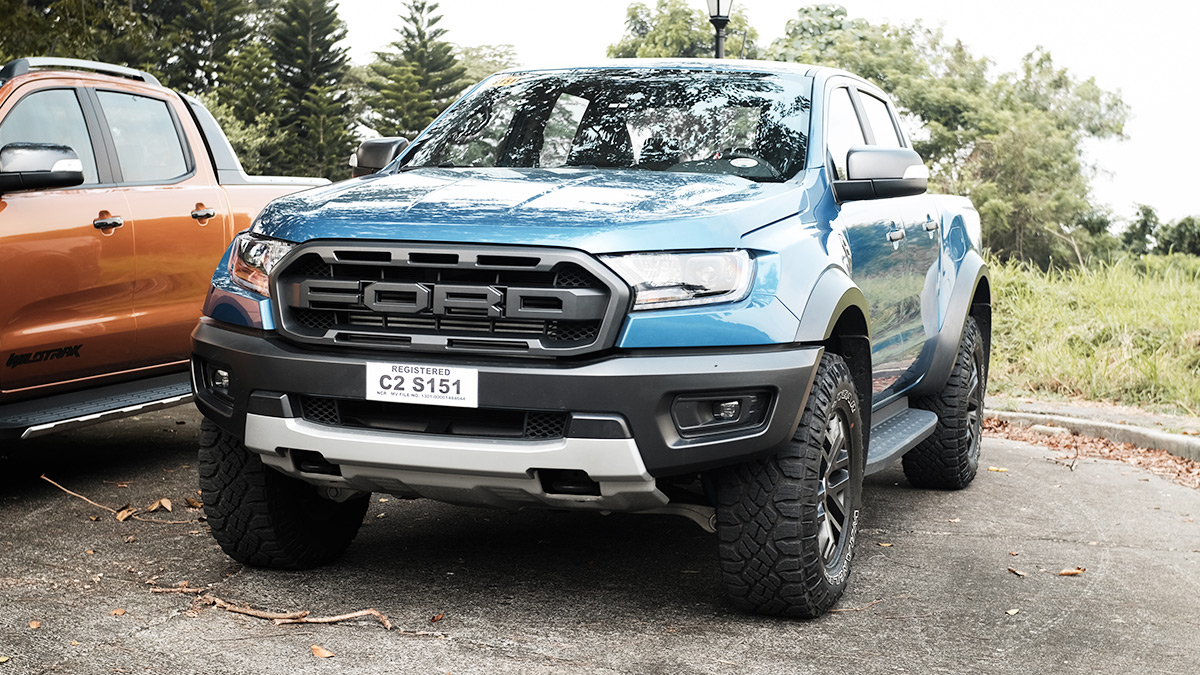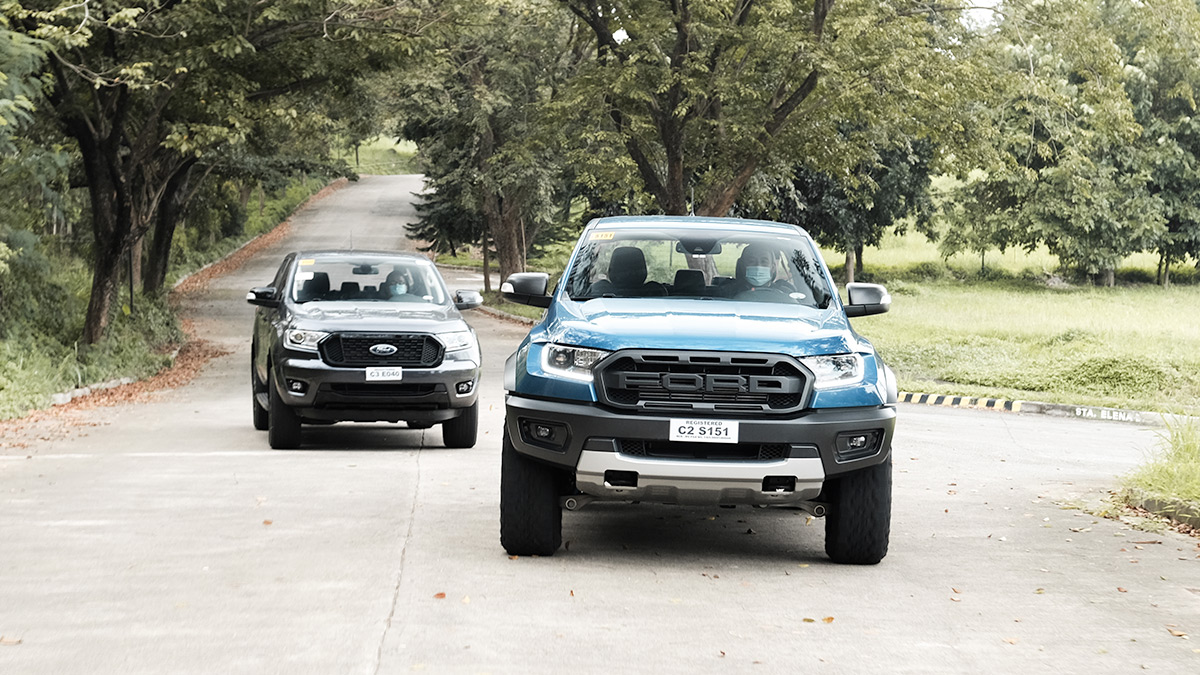 ADVERTISEMENT - CONTINUE READING BELOW ↓