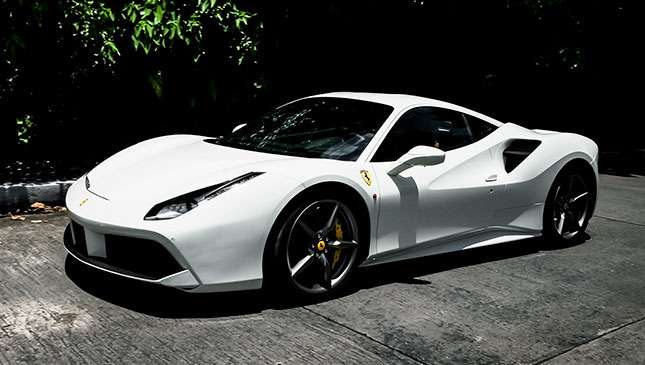 Unless you're one of the fortunate few to be given a new sports car upon passing your driving exam, the normal Filipino performance-car enthusiast begins with a much humbler ride. If you work hard, you'll probably move up to a proper performance car. And with many more late hours at the office and—let's be honest—a whole lot of luck, you could end up with a coveted European icon.
One's particular route up the performance totem pole can vary and meander, and only a select few are able to make it to the very top. But whichever way you go, either for real or only in your dreams, that summit almost always ends in Italy—and almost always with Ferrari.
Continue reading below ↓
Recommended Videos
The 488 GTB is successor to the now-legendary 458 Italia. On paper, it's exceedingly alike the McLaren 650S. Both are mid-engined coupes with turbocharged flat-plane V8s of similar displacement. Both sport dual-clutch transmissions and have highly configurable drivetrains and suspensions, managed by sophisticated electronics. Finally, both are designed to offer everyday usability, while being among the fastest things on four wheels that money can buy.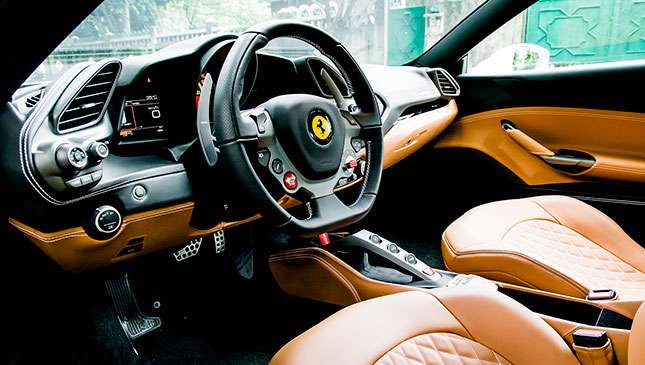 And yet they are also surprisingly different in character and philosophy. Unlike the 650S, the 488 uses aluminum for its body, and more traditional magnetic dampers and roll bars for its suspension. Everything is integrated under the latest generation of the Side Slip Control system, which coordinates powertrain, suspension, and electronic differential to ensure the car goes around corners as quickly as possible while also flattering the driver.
What's really striking about the 488—aside from the fact that it's crazy, stupid, swear-like-a-sailor-and-giggle-like-a-schoolgirl fast—is how easy it is to get comfortable with. All the key controls for driving input—steering, throttle, brakes, and transmission—are either very light or have an immediacy of response that is so intuitive. The tiller's control layout is a head scratcher at first, but once acclimatized, you begin to wonder why more carmakers haven't adopted a similar setup.
This is the first time a mid-engined Ferrari has employed forced induction since the F40. Since the industry's rekindled love affair with the turbocharger, carmakers have bent over backwards to hype their latest tech promising to eliminate turbo lag. None of them have nailed it like Ferrari. Okay, so this V8 doesn't quite have the scalpel-sharp throttle response of normally aspirated performance engines, but in the real world, this is the closest to zero-lag we've gotten. And it still sounds as a Ferrari should—the folks at Maranello know how to tune an exhaust note better than all the rest.
Fabulous tech and astonishing performance aside, the 488 feels like a living, breathing thing. Whether trundling along at boulevard cruising speeds or blasting down the highway, the car simply feels alive in a way that, clichéd as it may be, has always been the hallmark of every Ferrari.
SPECS: Ferrari 488 GTB
Price: PUR
Engine: 3.9-liter DOHC V8
Power: 661hp @ 8,000rpm
Torque: 760Nm @ 3,000rpm
Transmission: 7-speed dual-clutch
Layout: RWD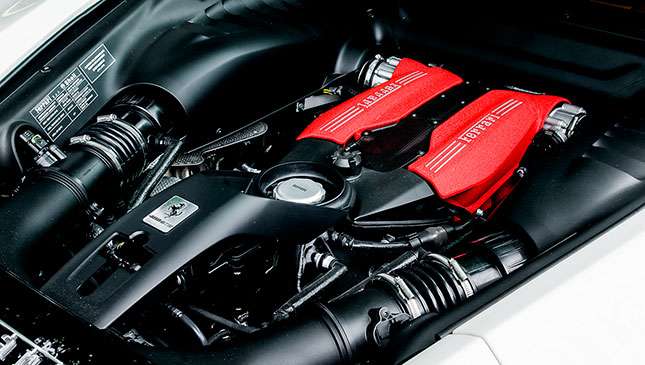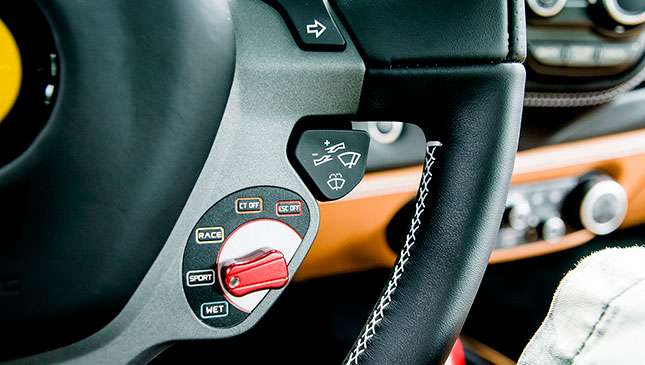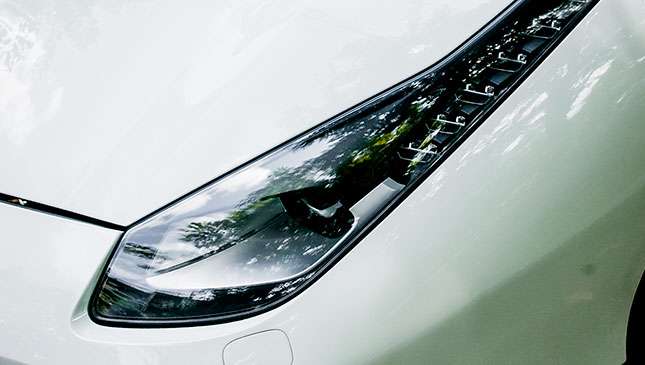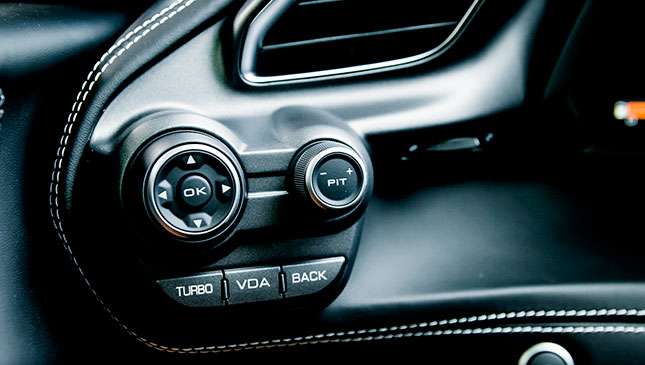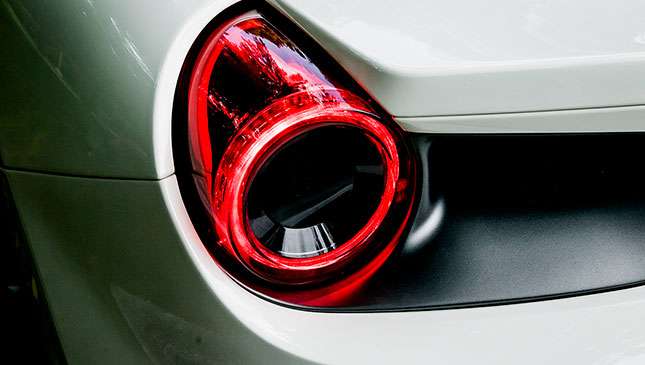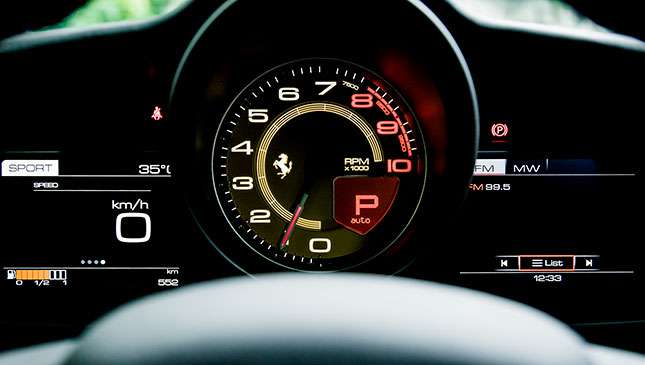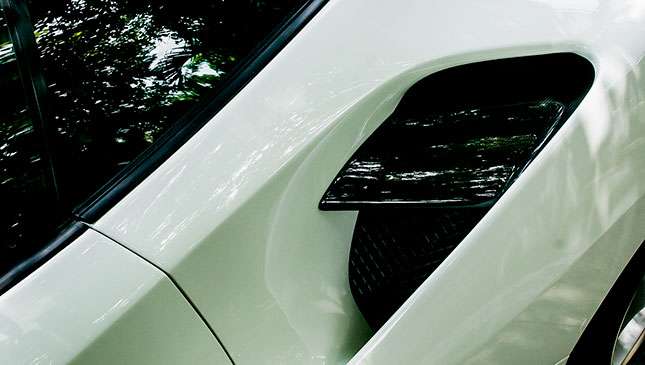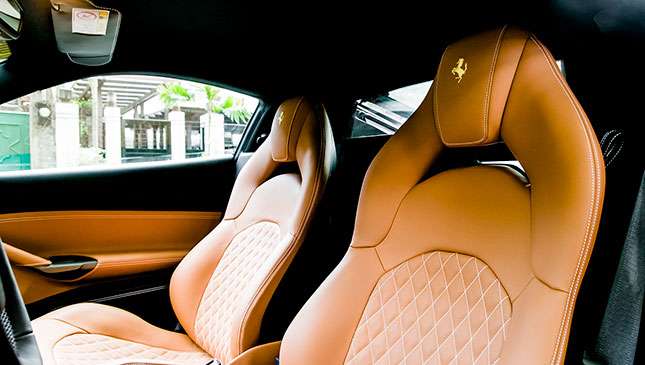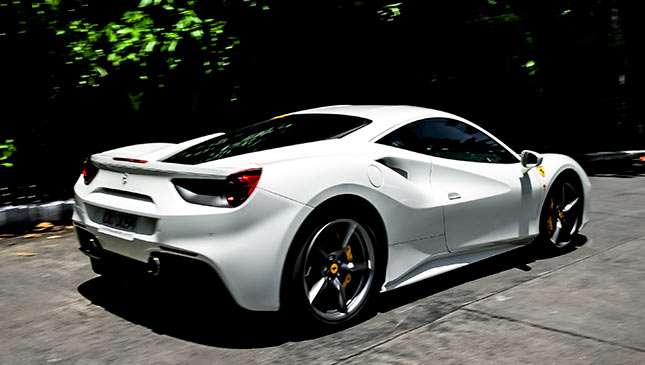 UP NEXT: McLaren 650S
[previous|page|next]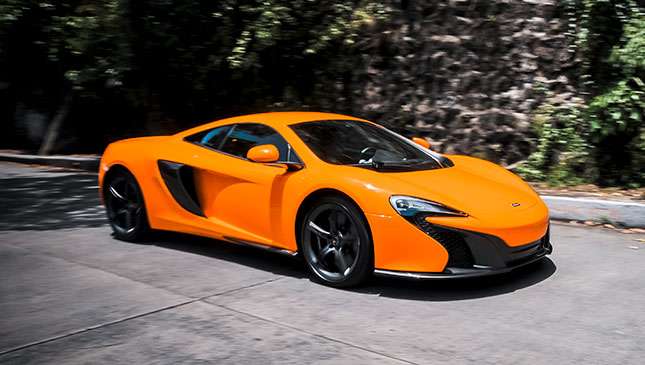 McLaren's road-car business is much younger, kicking off with the ultra-exclusive McLaren F1. Many still consider it the greatest, purest supercar ever made; in fact, it could be argued that it was the first hypercar, before the term was even invented. But it wasn't until 2011 that McLaren launched its first mass-produced road car, the MP4-12C. Closely related to it is the succeeding 650S, much more so than the 488 is to the Italia.
McLaren introduced carbon-fiber construction to F1 cars almost four decades ago, so it's only fitting that it's the first to employ this technology in mass-produced road cars. The 'monocell' forms the core of the 650S body, making it extremely strong and light. The 650S also features Proactive Chassis Control, an active suspension that uses interlinked hydraulics to control roll without the use of traditional anti-roll bars. It instantaneously adjusts damping depending on the situation, as other active-suspension setups do, but its party piece is it also allows a level of ride comfort beyond those of conventional systems.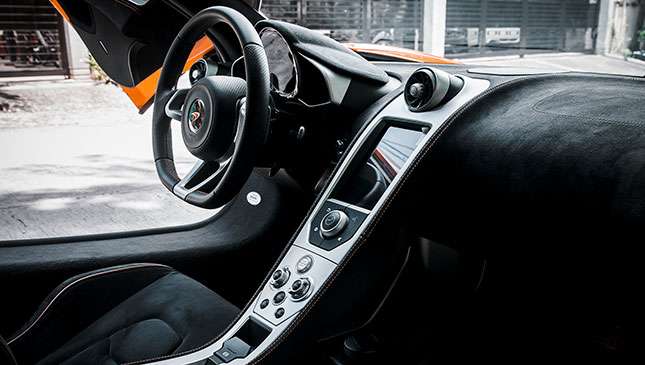 You sit in one of the most driver-focused environments of any modern road car. The 650S seems to shrink-wrap itself around you, in a way that makes it so much easier to estimate its extremities and place it precisely on the road or corner apex. The immediate impression of getting into the Ferrari after driving the McLaren is that the former feels like a much bigger car—partly because the interior is roomier, but also because the Italian's frontal area feels a lot larger.
The 650S does the trundling-around-town thing well. Ride quality in Comfort mode rivals those of many sports sedans over all but the bumpiest roads, and is better than the already eye-opening ride of the 488. But there's a sluggishness to the McLaren's responses that proves this is a car designed for performance first, and the daily drive second. Steering is slower and heavier, throttle travel is longer, and the gearbox feels a half-second tardier, versus the 488.
On the open road, however, the 650S comes back into its own. Its steering brims with feedback—much more so than the Ferrari's, which seems to have consciously given up tactility and feel for precision and quickness. And that carbon tub is no gimmick: There's a much stronger sense of solidity and structural rigidity that belie the car's nimbleness and lithe reflexes.
Power delivery is downright old-school compared with the 488's virtually lag-free reactions and creamy linearity. Leave the transmission to shift on its own in the most aggressive Track setting, and the 650S is very good at keeping you in the meaty part of the powerband, despite its gearbox feeling a full generation older than its rival's. But opting to shift gears yourself reveals that this is a car that can still catch you off-boost if you're not paying attention.
Having said that, there's a frenetic rush at the 650S's top end that's even more urgent than that in the 488.
SPECS: McLaren 650S
Price: PUR
Engine: 3.8-liter DOHC V8
Power: 641hp @ 7,250rpm
Torque: 678Nm @ 6,000rpm
Transmission: 7-speed dual-clutch
Layout: RWD
Seating: 2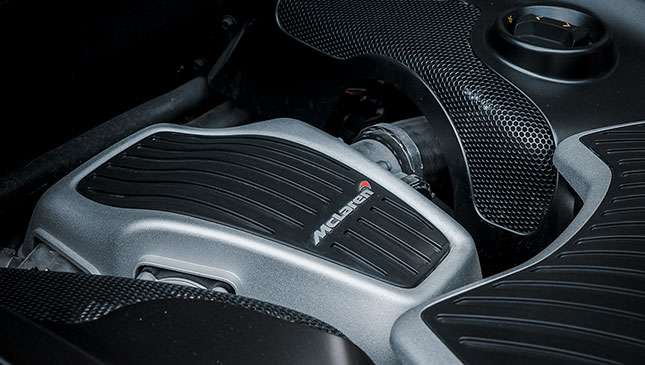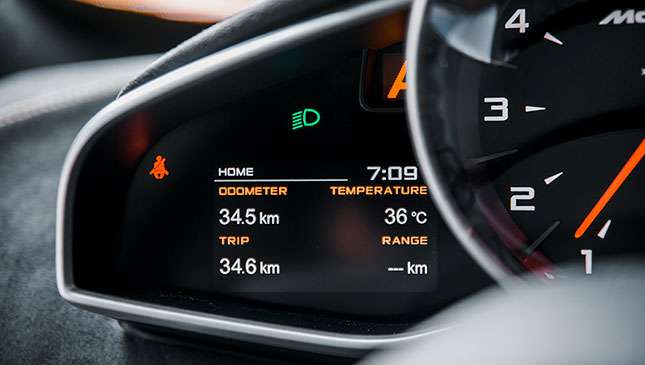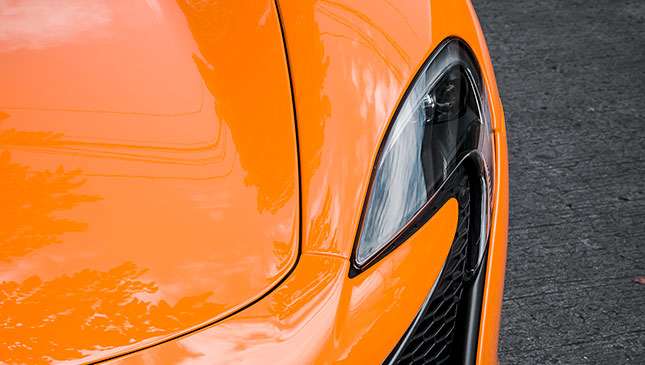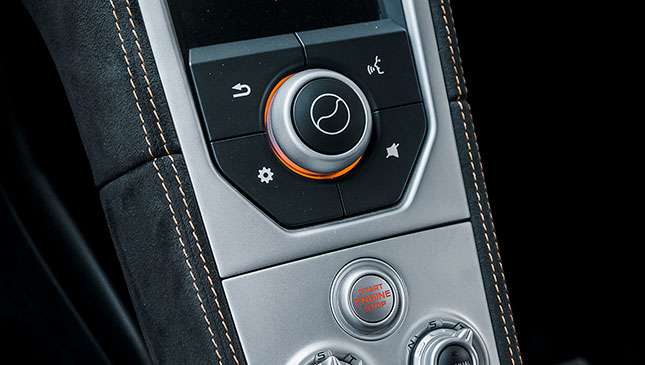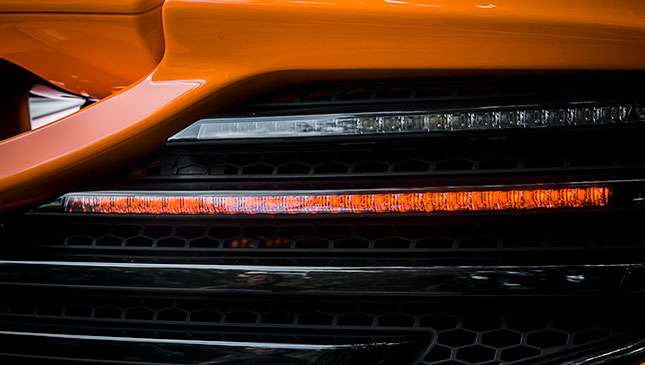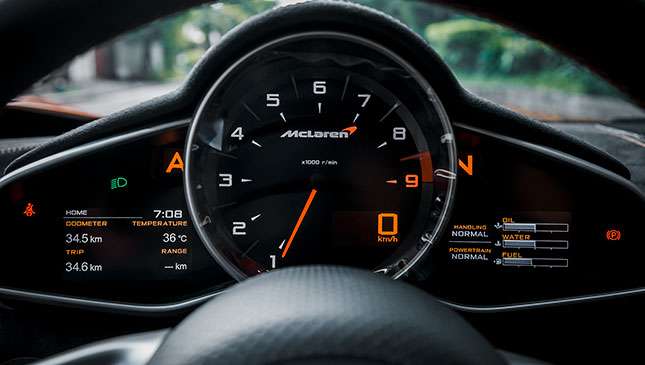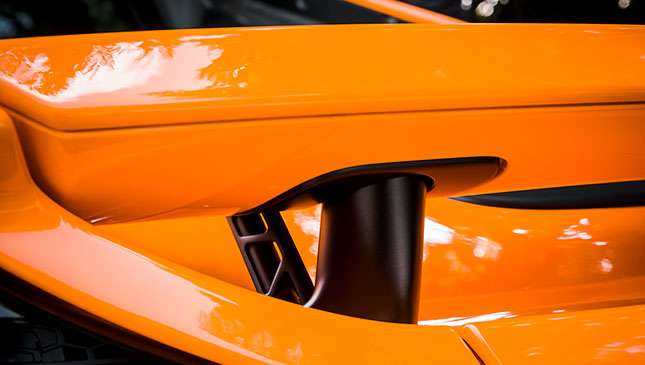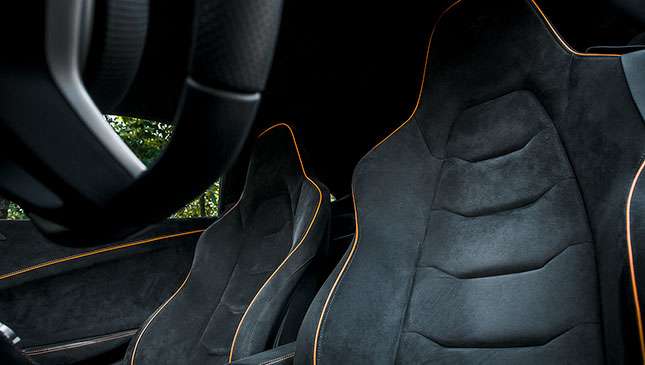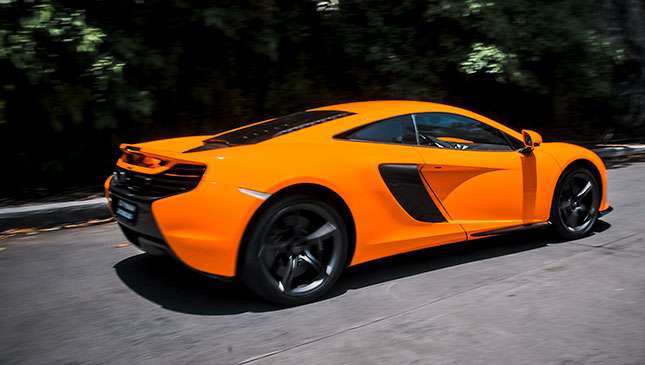 UP NEXT: The verdict
[previous|page|next]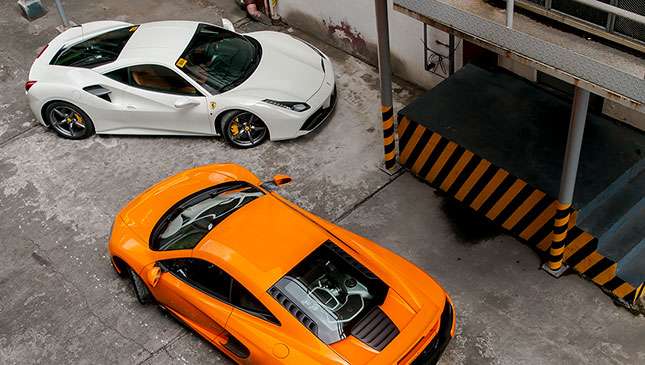 The 650S is a technical tour de force: Offering hypercar technology at a supercar price, it takes the fight right to Ferrari and the rest of the supercar establishment.
The 488 GTB, too, is an engineering marvel, not only for its staggering performance, but even more so for how Maranello has distilled the essence of what a supercar must feel like and drive like into its cars. Ferrari has a peerless grasp of what potential customers expect: sound and theater, performance and excitement, in a package that can be used to pick up the wife and cruise the high street in style and comfort.
The McLaren's joys are not nearly as accessible; you need to spend time with it to fully appreciate and enjoy all it has to offer. Brutally fast in a straight line, and spookily precise as it carves a tight corner with virtually no hint of body roll, the 650S lacks the exuberance and extrovert joie de vivre of the 488. It would rather sit in the corner and calculate the most efficient way through an S-curve for you, whereas the 488 grabs its driver's hand and shouts, "Let's go, let's do this! Sei magnifico!"
My personal choice would be the 650S. But that probably says more about me and my personal priorities than it does about the Mac or the Ferrari. And if someone else said—as most people generally seem to—that he preferred the Italian car, I would completely understand.
Oh, what a wonderful time to be an enthusiast!