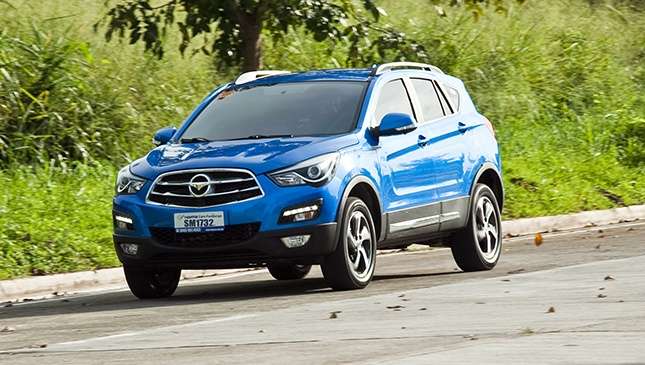 Haima's progress in terms of technology and quality since splitting from Mazda a few years back has been tremendous. Nowhere is this more evident than in the turbocharged S5.
As Haima's first ground-up design, it veers away from the Mazda-like aesthetic of earlier solo efforts for a more European vibe. Despite echoes of Mercedes and Opel, it's distinctive enough for passers-by to ask questions like "Ano yan?" and "Magkano?". The sculpted flanks move playfully, and the look is very cosmopolitan and modern.
Interior design takes a step up from previous cars, and finally feels completely mainstream. There's faux leather on all the high-contact surfaces, and the powered leatherette-clad seats are deeply bolstered and comfortable. Perhaps the only traces of Chinese origin are the clunky touchscreen's controls and menus. The screen suffers from graphical clutter, and there are no station or track controls on the console.
Continue reading below ↓
Recommended Videos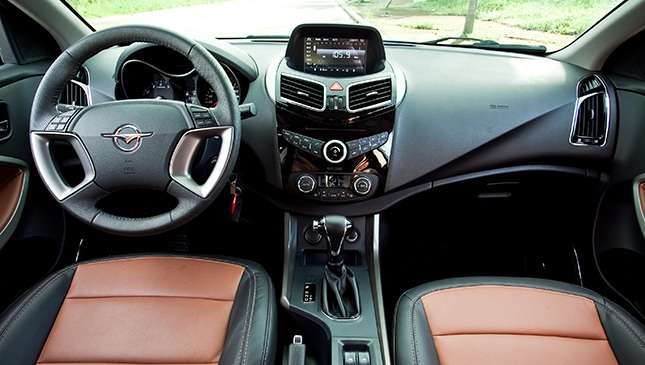 Though smaller than the old S7, the S5's Era 2.0 platform makes it roomier. A compact engine bay plays host to a 1.5-liter turbocharged engine, while short overhangs make in-traffic maneuvers easy.
Haima further differentiates itself from Mazda in terms of the drive. The CVT prioritizes smoothness over sport, easing rather than jumping forward. Despite this, low-speed acceleration actually betters the dual-clutch MG's, thanks to the CVT's infinite ratios.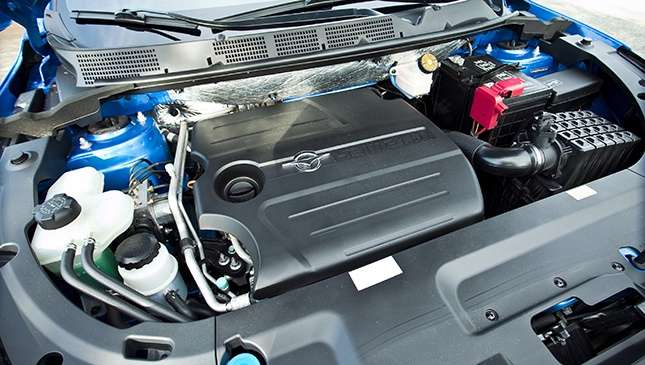 Still, a few minutes behind the wheel will tell you this car is not meant for spirited driving. The steering is heavy and syrupy, and tall 215/60 R17 GitiComfort SUV tires, while quiet, make for wooly steering feel and turn-in. Damping is good, however, dealing with bumps with nary a clunk nor whimper.
While the S5's low seat and the thick doors sometimes leave you guessing how much side clearance you have, the small size and the 360-degree parking camera make it a doodle to park. Though video quality is so-so, the system has the bonus of activating with your turn signals at low speeds, helping prevent curb rash in tight spots.
Over the week we had the unit, fuel economy was decent though not exceptional; 10-12km/L in mixed running. On the highway, despite doing just 2,000rpm at 80kph, economy was resolutely average. Despite the ability to save fuel in light use, downsized turbo engines have similar consumption to bigger motors with a full load.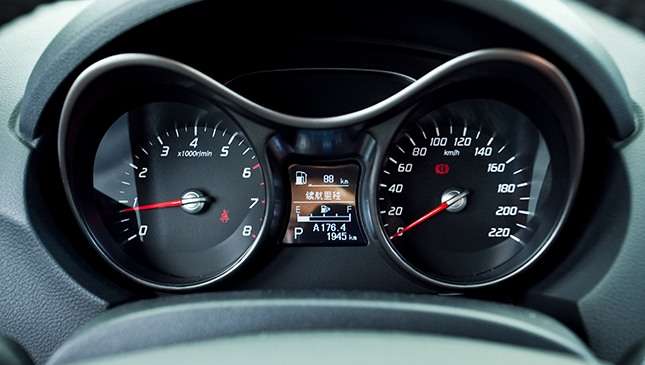 Still, the fact that Haima is forging ahead with new technology while bigger manufacturers play a more conservative game speaks volumes of the its aspirations. It isn't a big player yet, but the S5 is already a minor sales success up north. It's only a matter of time, we think, before this brand makes its way down to Manila.
SPECS: Haima S5 1.5T Deluxe CVT
Price: P1,119,00
Engine: 1.5-liter DOHC I4
Power: 161hp @ 6,000rpm
Torque: 223Nm @ 1,800-4,000rpm
Transmission: continuously variable
Layout: FWD
Seating: 5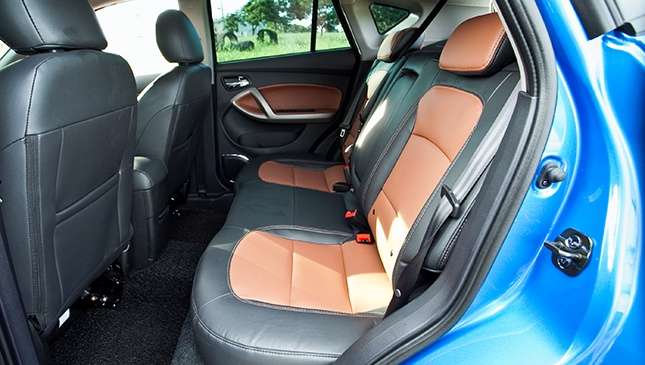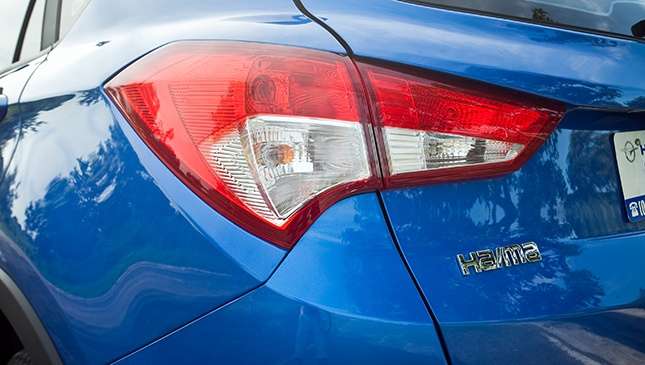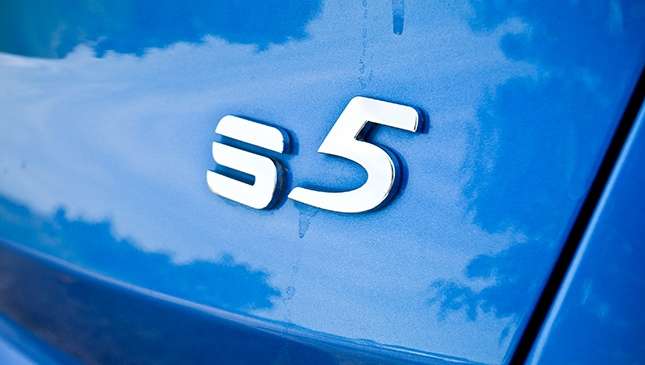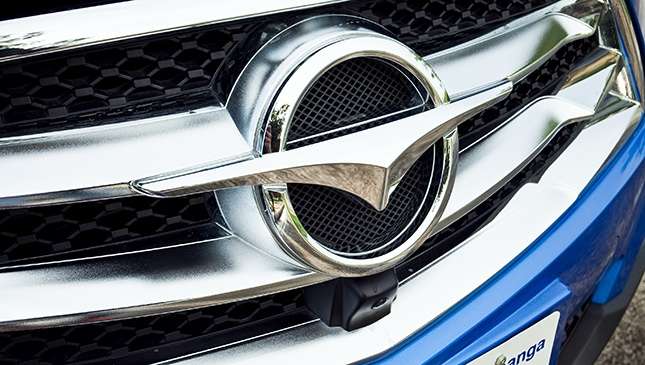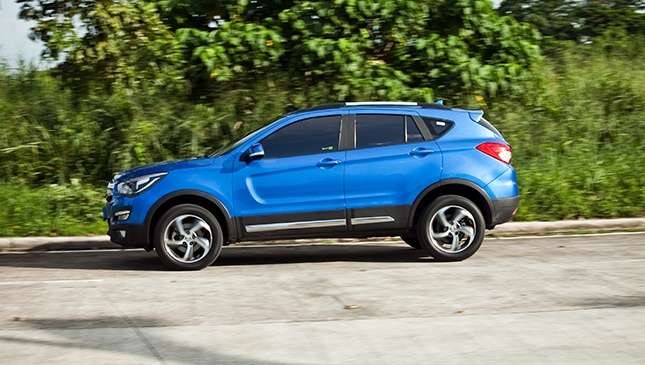 UP NEXT: MG GS
[previous|page|next]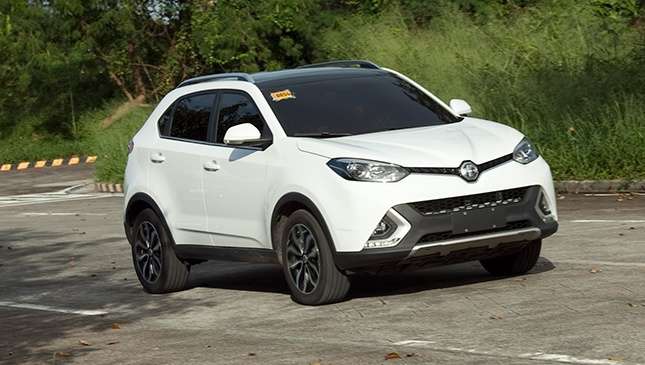 I've been driving the GS for over a week, and I still can't shake this feeling of déjà vu. It feels remarkably like the previous-gen Kia Sorento, with its sharp styling, wide stance, fizzy power, and excellent handling.
Yes, that's right. MG, once kicked around like an unwanted child while other former British Leyland brands like Land Rover and Mini were snapped up by big multinationals, has finally found its groove under Chinese ownership. Featuring the same SAIC Motor scalable platform found under the Roewe RX5 'Internet car,' the GS is MG's first crossover and a testament to the excellence of British engineering.
Designed at the MG center in Longbridge, UK, the GS cuts a sporty figure, with angular detailing nicely accentuating the wide stance. The only nit here is the large expanse of space under the hexagonal taillight clusters, but the way the details flow forward adds dynamism to the looks. Big alloys wrapped in 235/50 R18 Michelin Primacy tires look suitably sporty, but they're a bit overwhelmed by the car's mass.
The GS is a size larger than the Haima, something you instinctively notice from behind the wheel. Surprisingly, however, it is a lot of fun to drive, tipping into turns with more verve and precision than the Haima.
Morris Garages has a long history of making sporting cars, and its new foreign owners have left that core value intact here. While this focus makes it a bit stiff over rough surfaces, it's a fair trade-off for the excellent dynamics.
Motivation comes via a turbocharged 1.5-liter engine codeveloped with GM. It has a bigger turbo than the Haima, and it shows. Despite some initial lag, boost is urgent past 2,500rpm. As long as you keep revs up, it is delightfully responsive to prods of the gas pedal. Even with an eco-friendly 7th gear, however, the heavy all-wheel drive system leaves it some 1km/L down on the S5.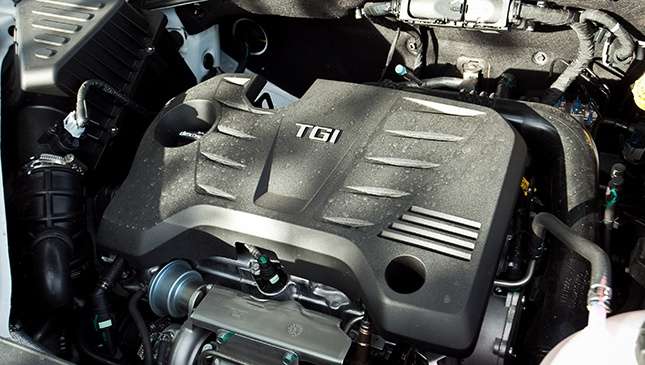 Cabin design echoes the hexagonal exterior theme, with brushed steel and piano black accents livening up the otherwise plasticky interior. It's a much bigger interior than the S5's, with elbow room and legroom just shy of class leaders from Japan. The only disappointment is a relatively small boot, though the S5 is no great shakes in that department, either.
The MG boasts good control ergonomics, with a Windows-inspired touchscreen menu that's elegant and well laid-out, with breezily easy Bluetooth connectivity. You don't get push-button ignition as in the S5, but you do get rear A/C and a neat sunroof.
As a first effort from a brand finding its feet again, the GS is a fine crossover, entirely at home being compared to Japanese cars costing P200,000 more.
SPECS: MG GS 1.5T AWD Deluxe DCT
Price: P1,250,000
Engine: 1.5-liter DOHC I4
Power: 168hp @ 5,600rpm
Torque: 250Nm @ 1,700-4,400rpm
Transmission: 7-speed dual clutch
Layout: AWD
Seating: 5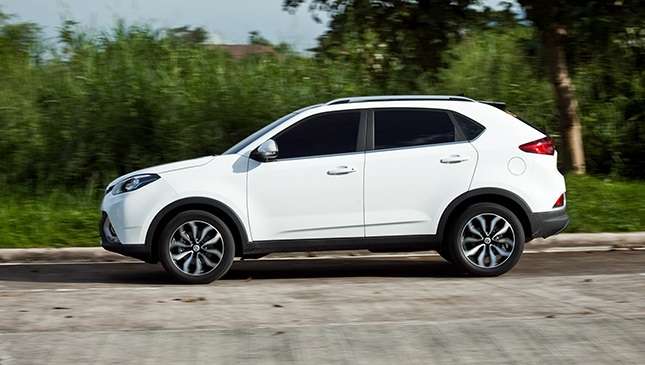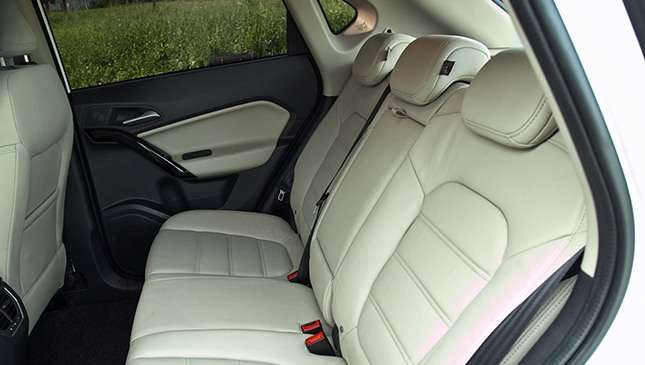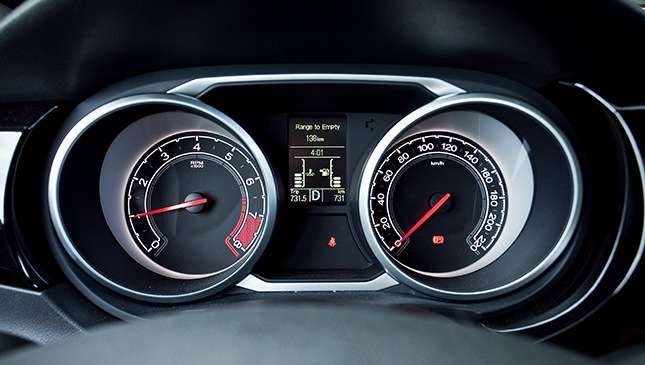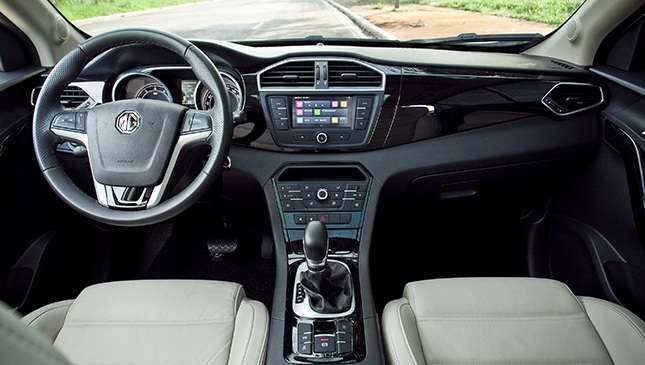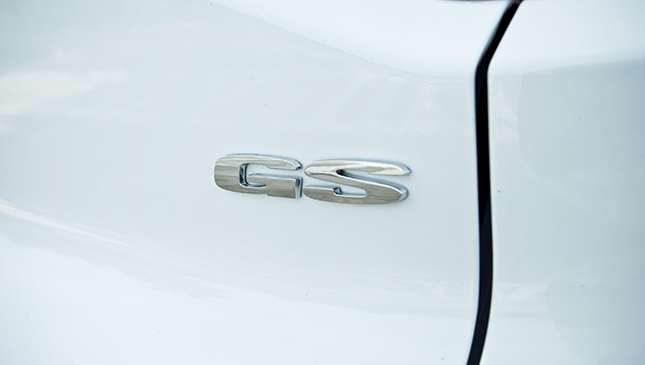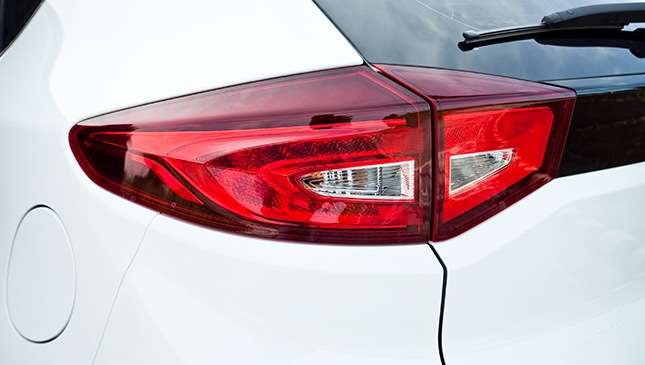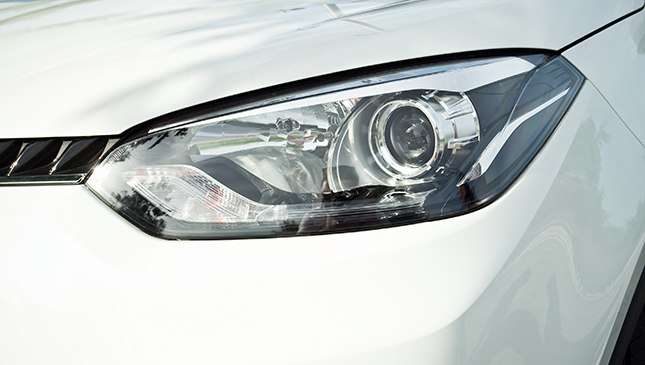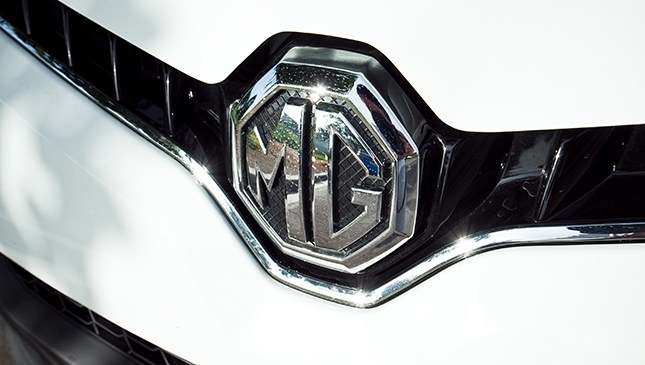 UP NEXT: The Verdict
[previous|page|next]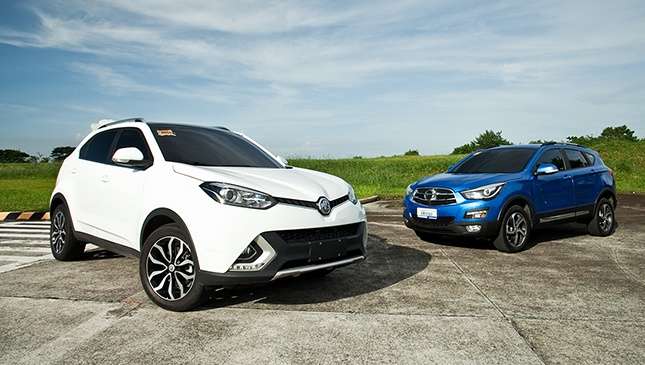 I've enjoyed watching Haima grow up over the years, having covered the brand since the Ford Lynx-based Family sedan. And the S5 is the brand's best car yet. But being a China-developed product, it has its fair share of idiosyncrasies. We're not talking about kit-car-level build quality—this is a very well-built vehicle. Rather, the ergonomics and design decisions still reflect a Chinese aesthetic that's a bit out of touch with the global market. This hasn't hurt sales, one bit, however. The S5 is a big seller in China, and a common sight around Pampanga and Baguio. Can't blame the buyers: It's backed up by the Laus Group's solid reputation for service and support.
Still, while the S5 might be the perfect cute-ute for the urbanite, the GS is the kind of car that appeals to gearheads more. It's not available in the same rainbow of colors as the Haima (though the metallic orange option is appealing), but it's a fairly fun vehicle to toss around, and the amount of space and power you get for your money is enticing as well. You'd have to spend P200,000 to P400,000 more for similar features from a Japanese brand.
Even better, it reflects a global sensibility from being developed out in the UK rather than in the mainland—a move that more Chinese manufacturers should consider, really. Despite Chinese manufacture, the MG looks, runs and feels like a mainstream automobile, and is highly reminiscent of Korean products of just a few years back.
While it requires 95 RON, the extra power is well worth the fuel premium. All that's missing is more local MG dealerships, as the GS is a fine automobile from a resurgent brand that definitely deserves a bigger audience.