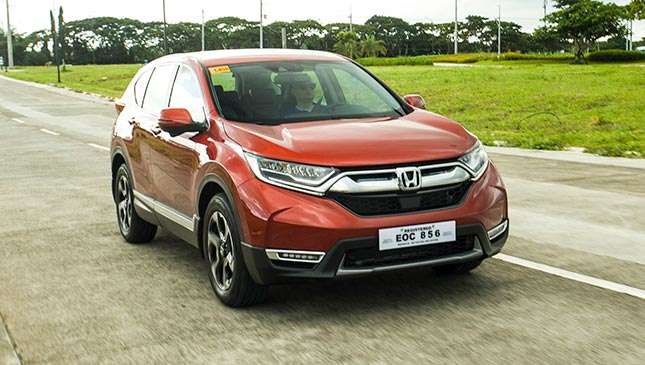 Compact crossovers are the mainstream choice of middle- and upper-class buyers looking for a versatile everyday vehicle with tall ride height, a commanding driving position, copious amounts of cabin and cargo space, and far better road manners and refinement than pickup-based SUVs. But today's crossover buyers have other demands.
Some don't want to abandon the aftermarket culture fully—they still want to tune, modify, and personalize their beasts of burden. Others desire a more sophisticated platform with added panache and poise, even in a highly efficient vehicle that seats more occupants and carries more cargo.
And the car manufacturers have answered our pleas.
Continue reading below ↓
Recommended Videos
One of the latest offerings of this vehicle class is the Honda CR-V, the gold standard for traditional crossover buyers. It started a revolution when it was introduced over 20 years ago in the Philippines, and came to be the poster child of a new segment until newer, sexier metal arrived. But the latest model is proof that Honda is back on track.
The fifth-gen CR-V answers the ASEAN region's demand for a diesel-powered seven-seater. Power comes from an aluminum-block 1.6-liter turbodiesel engine producing a seemingly modest 118hp at 4,000rpm, but a very respectable 300Nm at 2,000rpm. This is mated to a nine-speed automatic transmission with well-spaced ratios; it delivers almost luxury-car levels of NVH and respectable fuel economy.
Our range-topping 1.6 SX AWD unit came to me with barely 230km on the odometer; it delivered 17km/L on the highway and 9km/L in the city. By the end of the test period and with almost 500km on the odometer, fuel economy had improved slightly to 17.4km/L at a cruise and 10km/L in traffic.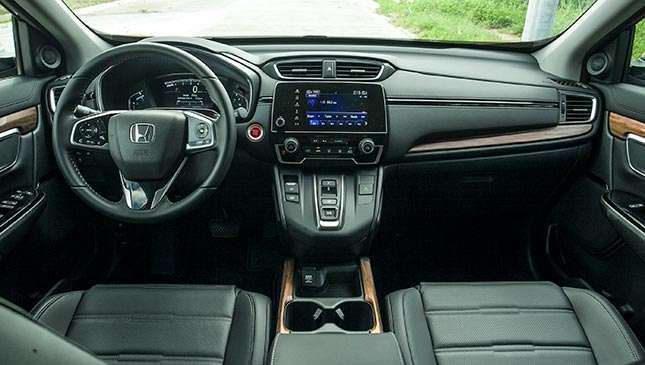 Inside, the third row is surprisingly roomy, provided you adjust the middle row, which slides forward and back. It's a truly versatile cabin. The center console is like a black hole: I thought I'd lost my sunglasses in the compartment. There are also USB slots to charge or play music from your media device. The tablet-based infotainment system and the digital dash cluster are now the norm for Hondas, and they suit the CR-V's high-tech ethos. Quite revolutionary is the push-button gear switch, which takes some getting used to.
Much like other modern Hondas, the CR-V is an excellent straight-line, long-distance, high-speed cruiser that loves to eat up the miles with ease, confidence, and gusto. On winding roads, it's just as capable as the Forester it's up against, but it feels heavier, less willing to change direction, and less urgent in its movements. And the all-wheel drive system has a tendency to suddenly deliver drive to the rear wheels, which can catch you off-guard during hard cornering. It feels less fluid than the Subaru system, being sort of a last option to quell understeer rather than working all the time. And from this, you know the type of buyer the CR-V is for.
SPECS: Honda CR-V SX Diesel AWD
Price: P2,086,000
Engine: 1.6-liter DOHC I4
Power: 120hp @ 4,000rpm
Torque: 300Nm @ 2,000rpm
Transmission: 9-speed automatic
Layout: AWD
Seating: 7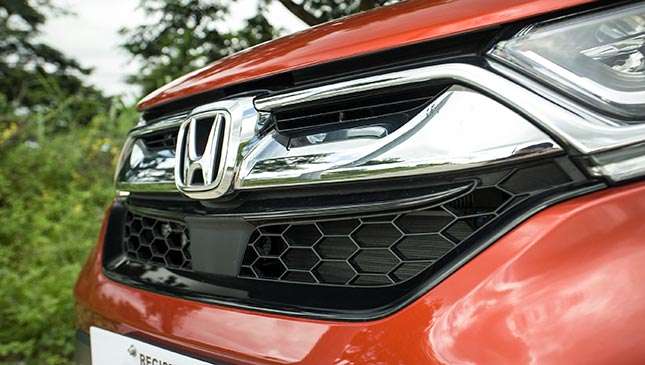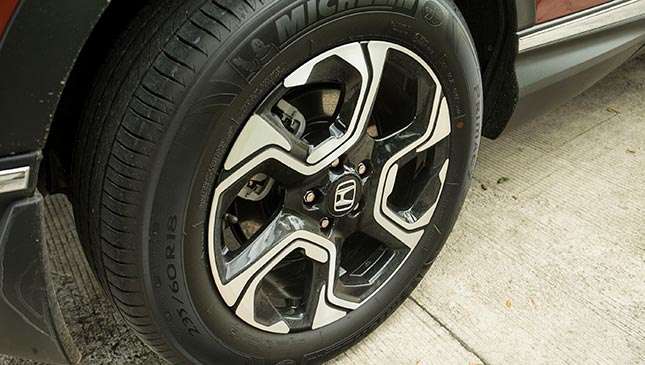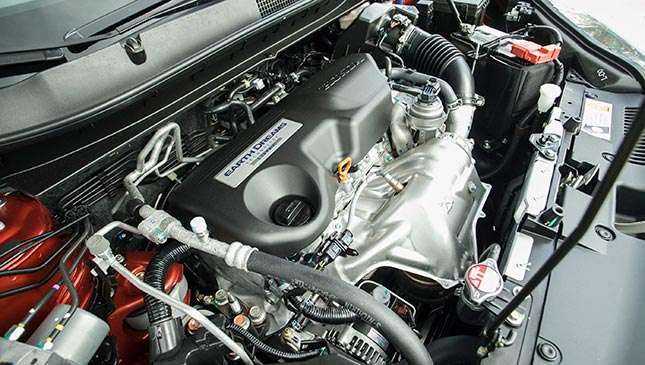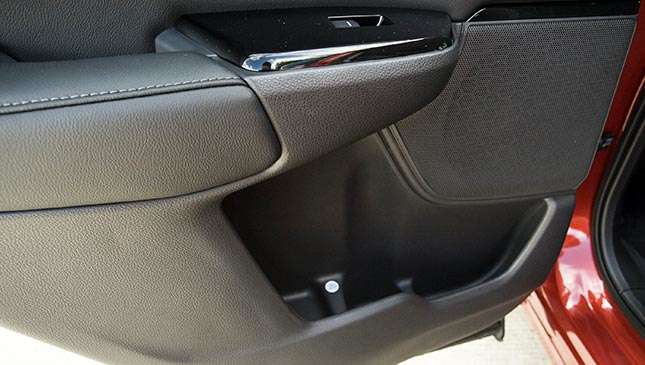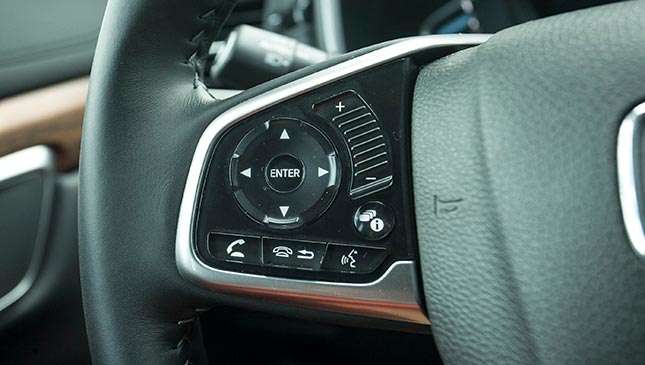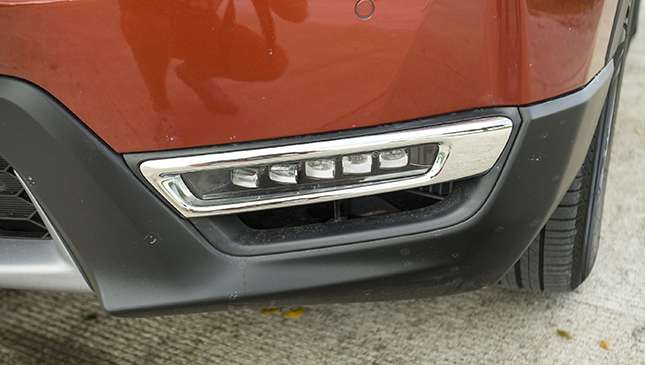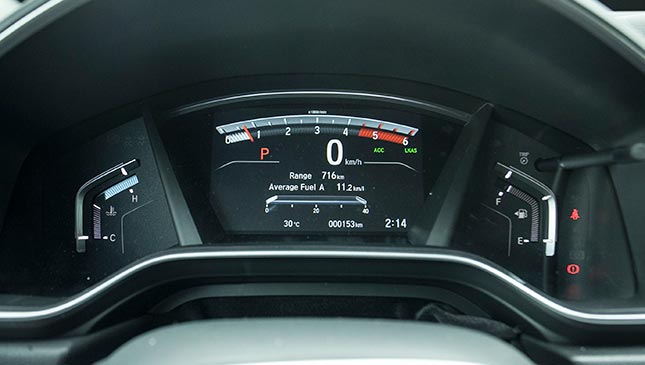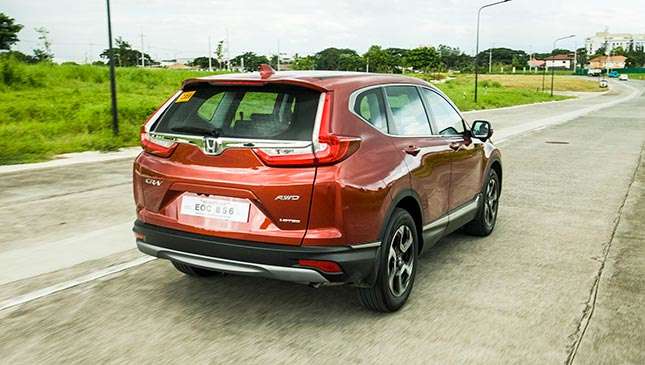 UP NEXT: Subaru Forester
[previous|page|next]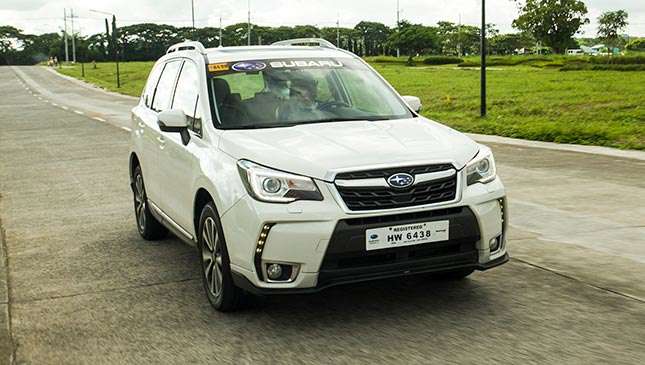 The Forester is truly one of those very special keeper cars. Together, the powerful, responsive, highly modifiable 2.0-liter turbopetrol engine and Subaru's Symmetrical AWD system provide surefooted grip that could rival a mountain goat in scaling the high peaks and mountains.
Even by today's standards, 237hp and 350Nm seem very common, but paired with the sometimes-maligned Lineartronic CVT, the engine delivers ample grunt at almost any revs. This transmission is able to simulate the perfect ratio given the combination of load, road inclination, and, of course, your throttle input. And the best part? Aftermarket tuners have been able to extract as much as 40-50 more horses and 60-70Nm of additional torque, with matching intercooler piping, exhaust, and a slight boost increase.
All this while retaining near-stock drivability and ease of starting. No wonder many of yesteryear's boy racers have found the Forester 2.0 XT to be their next weapon of choice.
The 2017 model adds significant upgrades that are aimed at making the Forester a more upscale vehicle. A revised multimedia system with a powerful yet clear-sounding Harman Kardon surround-sound system is the most obvious addition, followed by cruise control, a highly desirable option for people who love taking their crossovers on very long drives. An STI shift knob is another welcome addition, as is the simplified leather interior that features perforated leather for the seat base and the seat backs. It also boasts contrasting white/silver stitching that gives it an understatedly sophisticated aura.
On the open road, the Forester is simply amazing. I first tried this exact same test unit when it was barely broken in, with only 2,000km or so in the odometer. Fast-forward several months, and it has close to 10,000km under its belt. Now, it feels like a totally different car. There seems to be far more power and responsiveness from the engine, and the brakes feel properly bedded-in, powerful, and tactile. The steering, as far as compact crossovers go, is simply sublime despite sporting a light, electric power-assist system.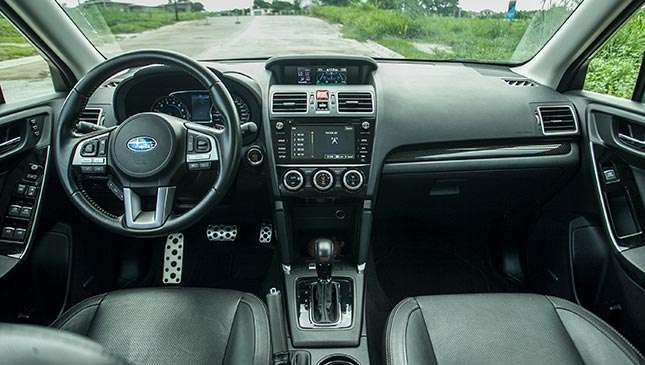 Self-centering is spot-on, response feels intuitive from the get-go, and effort becomes weightier as you wind up the steering from center. The Forester feels alert, sensitive at times, and composed on the highway. When the roads become twistier and bumpier, it is also able to cope easily. There is abundant stroke from the suspension, with enough compliance to keep the wheels planted on the road despite potholes and uneven, broken surfaces. It simply flies on dirt roads, in keeping with its rally roots.
Inside, you get oodles of space, and you also have X-Mode, which is Subaru's off-road assistance software package that, according to Subaru engineers, more than doubles the Forester's off-road prowess. This is truly an all-around, well-balanced, and well-packaged athlete.
SPECS: Subaru Forester XT
Price: P2,048,000
Engine: 2.0-liter DOHC H4
Power: 237hp @ 5,600rpm
Torque: 350Nm @ 2,400-3,600rpm
Transmission: continuously variable
Layout: AWD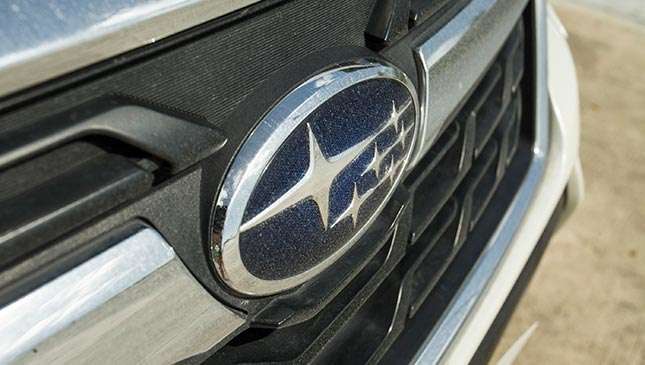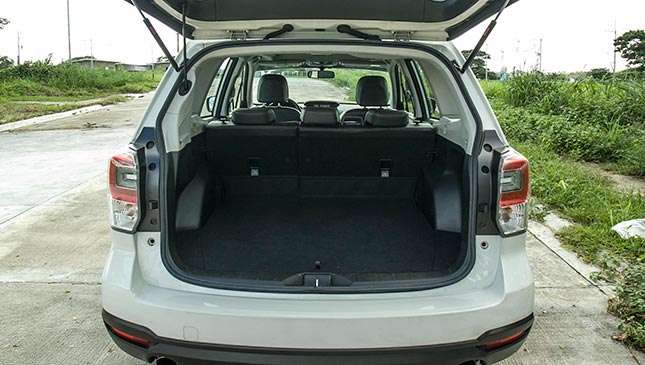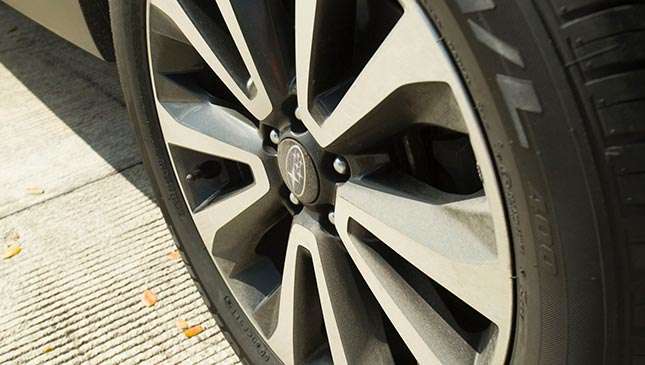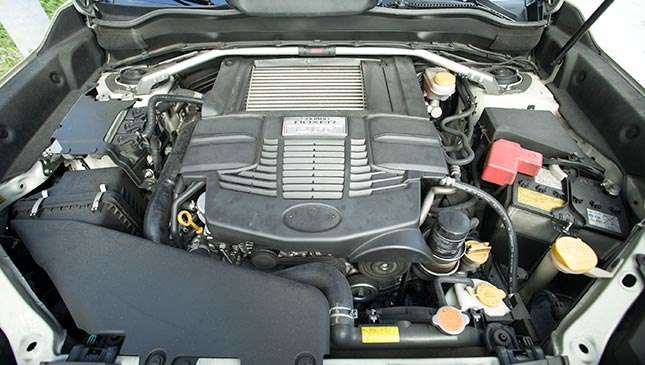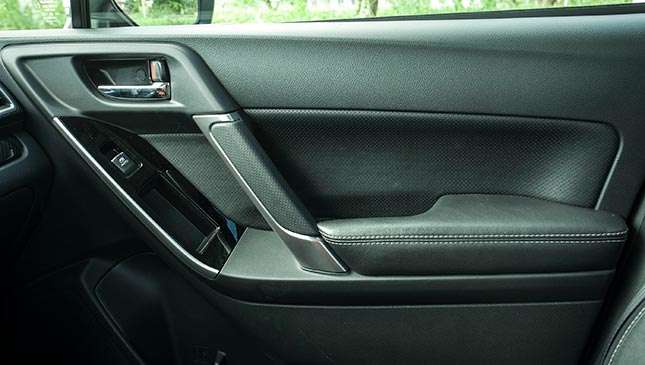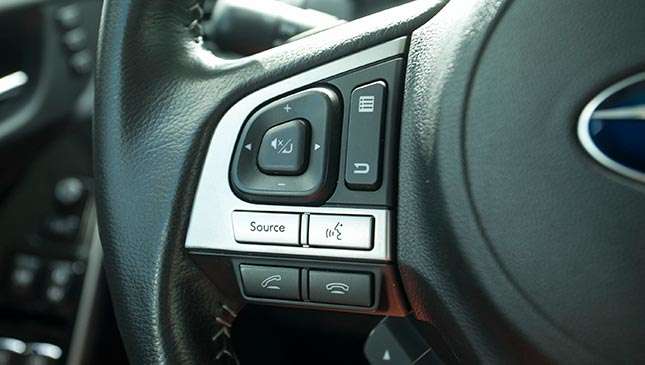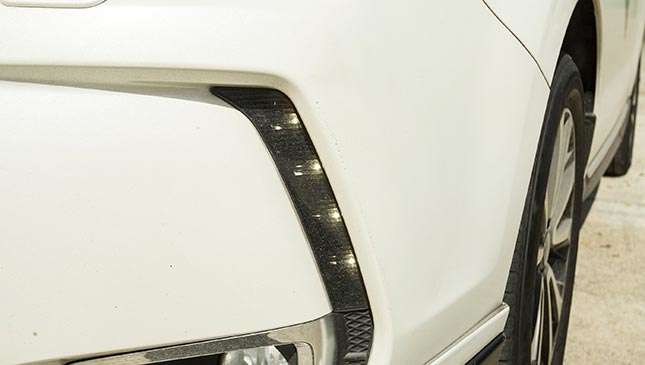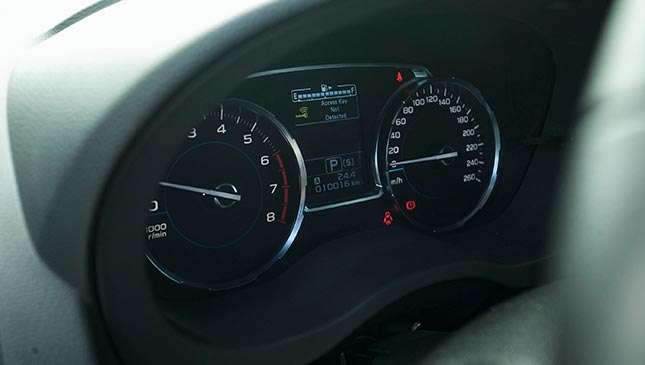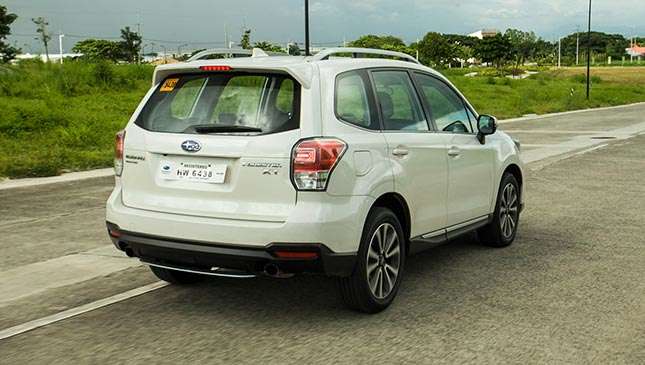 UP NEXT: The verdict
[previous|page|next]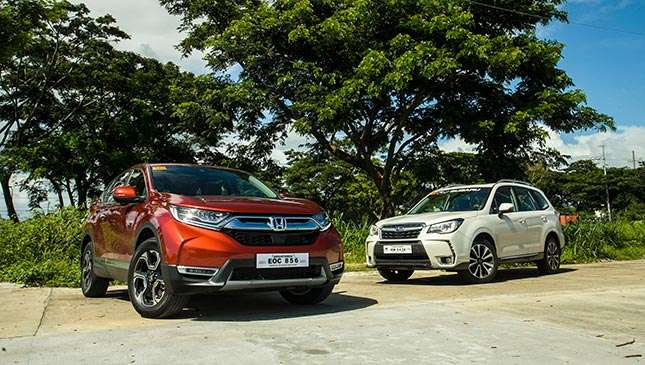 Admittedly, there's a huge mismatch between these two Big Test competitors. What ties them together is that they're both highly regarded in their class, for different things: the Forester for its athletic performance image, and the CR-V for being the highly accomplished contender of notable pedigree.
The CR-V enjoys universal appeal. It's definitely fast, fun, and painlessly easy to drive. You can see the emphasis on fuel efficiency, because the CR-V buyer is a cost-conscious buyer. The Forester's 7.8km/L in-city fuel consumption is already astounding; previous drives saw an almost dismal 6.5-6.8km/L in urban conditions, and 12.5-13.5km/L on the highway. But Forester buyers—especially those who prefer the turbo variant—won't care so much about it. This buyer puts heavy emphasis on performance, driving involvement, and the right sort of mature car-enthusiast image.
Ultimately, Honda wins this battle. The CR-V didn't walk it, and the Forester still delivers stellar performance. But the former is newer and far roomier, has seven seats, packs more eco-friendly technology, and brings greater efficiency to the table. The Forester is already going on six years old, and a new model is due out soon. Its interior feels more dated, has considerable NVH coming through, and doesn't feel as solidly screwed together as the CR-V's.
Once again, Honda is on top. It will be interesting to see the CR-V against the diesel Mazda CX-5, so watch out for that!