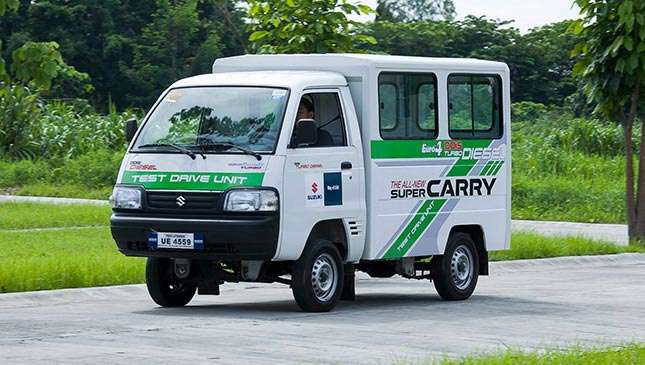 The Suzuki Super Carry is the king of small utilities, with thousands serving as mini-jeepneys, water delivery trucks, and barangay patrol vehicles. Unfortunately for Suzuki, these are mostly surplus imports, often with a new coat of paint, a left-hand-drive conversion, and a new badge.
The Japanese carmaker is finally firing back, with the very first 'official' Super Carry in the country. And given the way other motorists have been rolling down windows in traffic to ask "magkano," it seems like it's about damn time.
The P469,000 base price may be steep versus typical surplus units or Chinese clones, but this Super Carry has something those vehicles don't: diesel power. That said, the 32hp (!) turbocharged (!!) two-cylinder (!!!) unit doesn't have a whole lot of it. While acceleration is acceptable at low speeds, the drag from 40kph to the 80kph electronic limiter takes forever.
Continue reading below ↓
Recommended Videos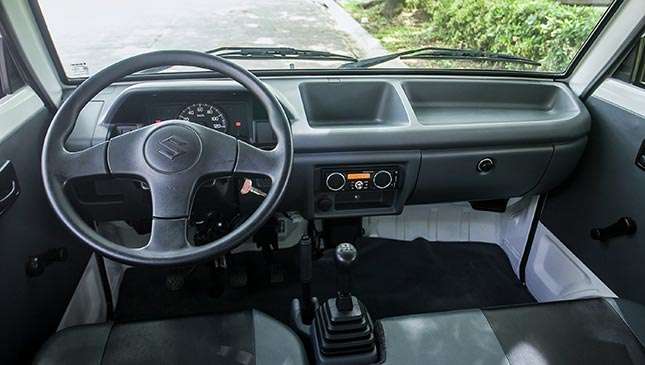 On the handling front, the Super Carry tends toward slight and safe understeer. Beefy radius rods peeking out from under the front bumper keep brake dive in check without ultra-stiff springs. Rear leaf springs make the unladen rear bouncy over rough roads, but never excessively so. The heavy, unassisted steering lightens up once underway and is steady at speed, with good self-centering. This is a car you can realistically drive on the highway.
Out here, you can hit 29-32km/L at a steady 60kph. In light city traffic, about 15-18km/L. Worlds apart from surplus gasoline Super Carry trucks, which can drink like SUVs in traffic.
One reason the small Suzuki drinks so little diesel, however, is there's no heavy A/C compressor dragging the engine down. Even if you wanted to install one, there's little space in the engine bay for it, and no dashboard cutouts for A/C vents. As such, we often found ourselves relying on natural air-conditioning (open windows) and a small USB-powered fan for cooling.
That the Suzuki actually has a USB port is a surprise. It's attached to a head unit with integrated speakers—integrated because there are no cut-outs for speakers, either. Sound is best described as...well, let's say many tricycles have better sound systems.
But the Super Carry goes where tricycles can only dream of treading. Impressive ground clearance, full weather protection, and an integrated snorkel allow it to brave floods deep enough to stall most cars. And that commanding driving position and the narrow body allow it to squeeze through the tightest of alleys.
While not as practical, maybe, as a full-size FB-type truck, similarly equipped full-size utility vehicles cost some P200,000 more. For small enterprises, the Super Carry provides a point of entry several steps above your typical secondhand mini-truck or delivery tricycle. And unlike bigger diesel utilities, the tiny Euro 4 two-cylinder promises extra-low emissions and ultra-low running costs. Clean and green has never been so cheap.
SPECS: Suzuki Super Carry
Price: P479,000 (pickup)
Engine: DOHC 8-valve i2
Power: 32hp @ 3,500rpm
Torque: 75Nm @ 2,000rpm
Transmission: 5-speed manual
Layout: RWD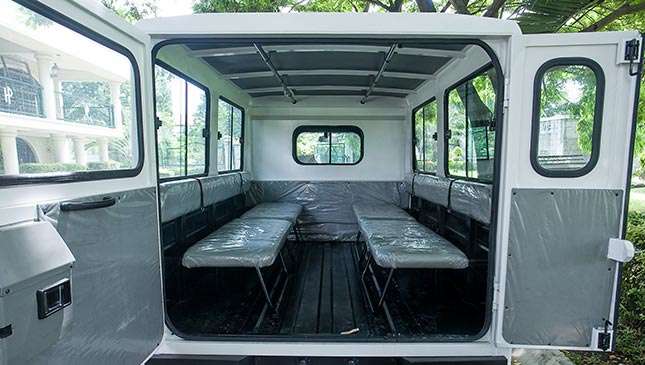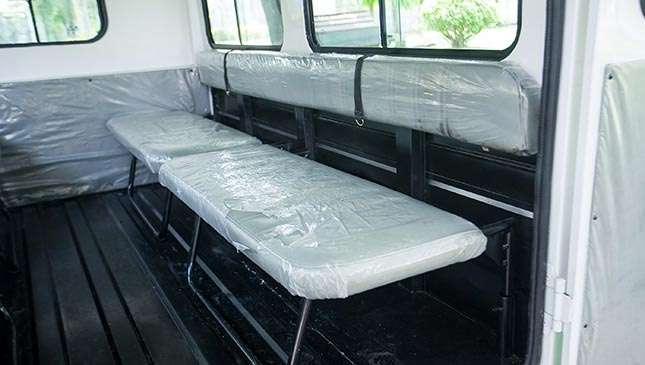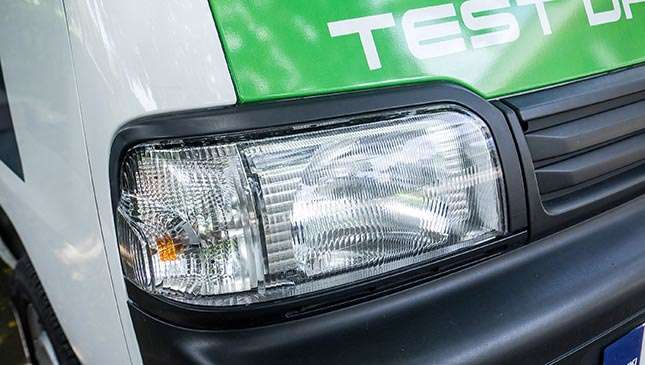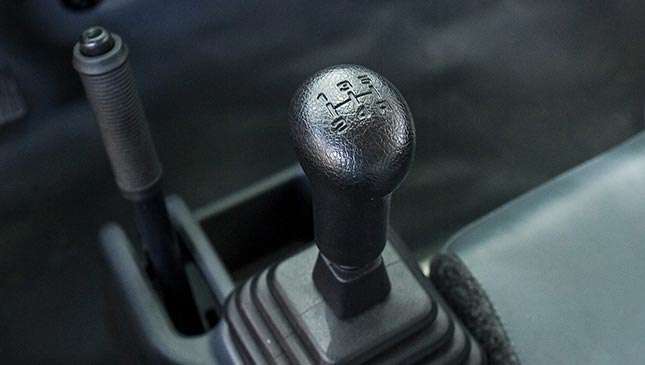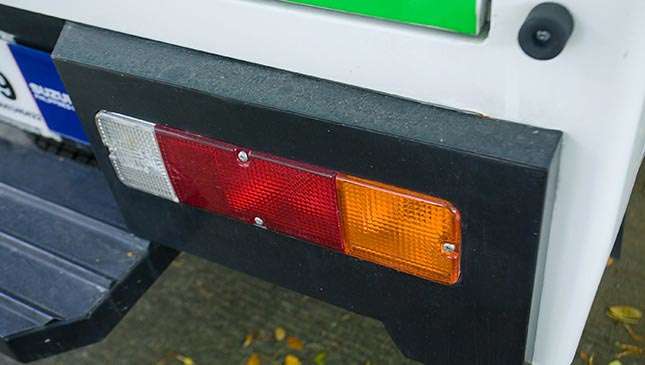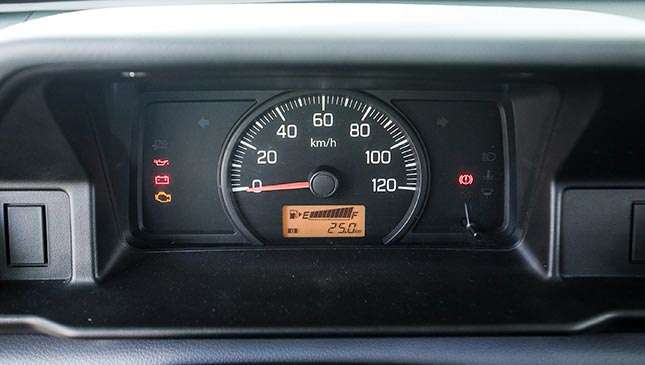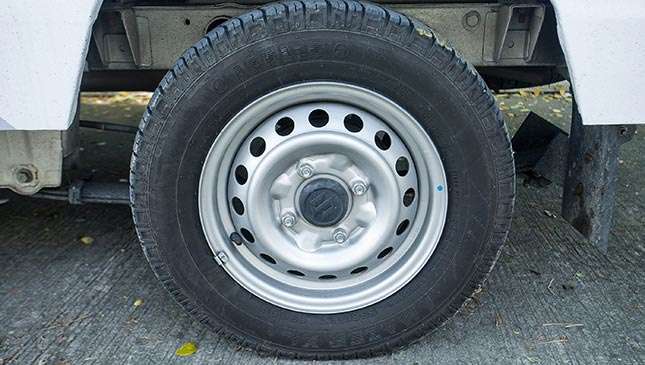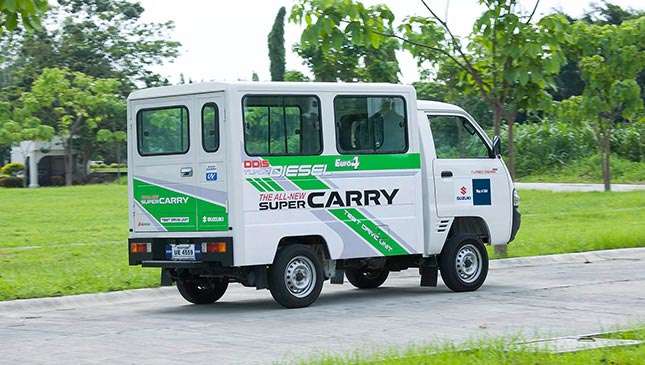 [previous|page|next] UP NEXT: Tata Ace HT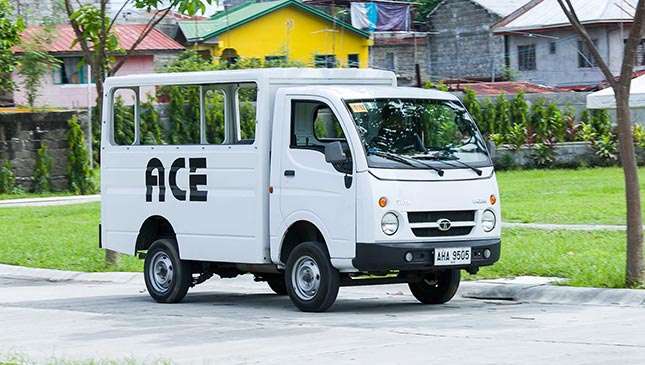 Though wildly popular in Asia, the Super Carry has had a hard time in India, mostly due to this car: The Tata Ace. Tata has sold over 1.5 million units of these trucks over the past decade. It also sells an even smaller version, the Ace Zip, based on the Nano microcar. And the Zip outsells the Nano nearly three to one.
Marketed as an alternative to utility tricycles, the Ace costs some P100,000 less than the Super Carry. And it's easy to see how it cuts costs to get there. While both trucks use leaf-sprung rear axles, the Tata also uses a leaf-and-beam front setup, with the steering rack connected straight to the left spindle. Having half the moving parts of Suzuki's MacPherson setup promises good durability, but it proves squirrelly and crashy over bumps. With no positive location for the rear axle, there's also wheel hop and axle tramp over the odd hump or rut. Which happens every 30sec out here in the provinces.
The two-cylinder engine is 100cc smaller than the Suzuki's. Lacking a turbo, it makes just half the horsepower. That 'HT' in the name stands for 'high torque,' an ironic tag for a truck with a rated top speed of 60kph. You can just reach 70kph on a good stretch, or 80kph if you floor the accelerator going downhill.
But with the skinny tires, skittish handling, and non-ABS brakes, I soon decide to respect Tata's recommended top speed. I'd go slower, but I'm afraid of getting run down by trucks. At the highway minimum, hugging the rightmost lane, the Ace does 28-30km/L of diesel. See? Driving slowly does save you money.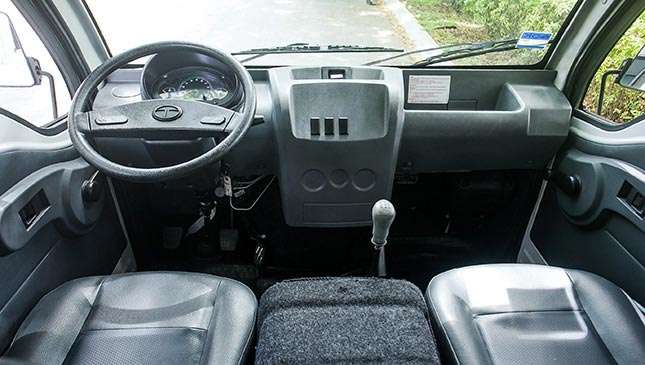 While not great on the highway, light steering and a firm pedal make the Ace a great in-village delivery transport. There's no radio, A/C, or 12V socket, but there are cutouts in the dash for both controls and vents, and helpful information placards on how to wire up accessories. The high seating position puts even this short writer's head close to the ceiling, but it does make parking easier than in the Super Carry.
While the Suzuki has an edge on the highway, the Tata drinks less at low speeds. Possibly because nothing is slower. The gear ratios are so wide that acceleration suffers when you shift up into third at 25kph and fourth at 50kph. Considering the Ace's low top speed, I'd rather have shorter ratios than highway-friendly gearing.
It would also be nice to have more in-cabin storage, which is currently limited to a single dash top shelf and a cargo net behind the seats for papers. I'd rather have a center bench seat than that big padded engine cover, and I'd trade the iffy under-seat pockets for better engine-bay access as well.
In terms of rear cargo capacity, however, the Ace matches the more powerful Super Carry, and then some. This is the cheapest-per-kilogram truck on the market, perfect for inner city and barangay use.
Whether that's enough to convince local buyers to go Indian over Japanese is another matter.
SPECS: Tata Ace HT
Price: P370,000 (pickup)
Engine: SOHC 4-valve i2
Power: 16hp @ 3,200rpm
Torque: 37Nm @ 2,000rpm
Transmission: 4-speed manual
Layout: RWD
Seating: 12 (est.)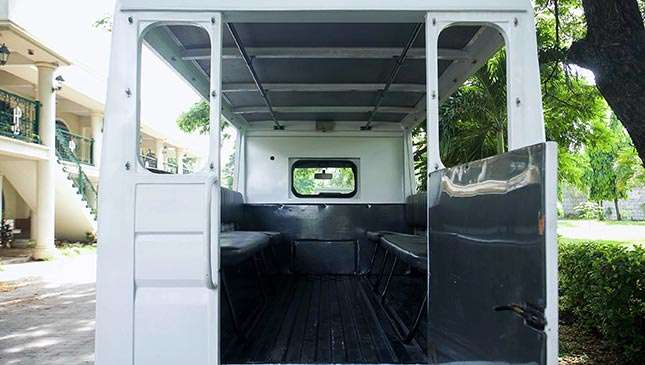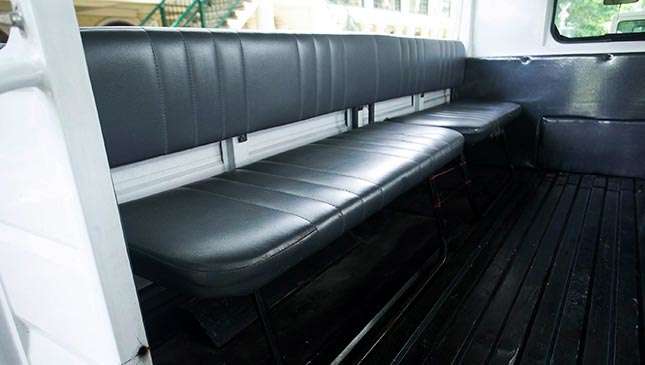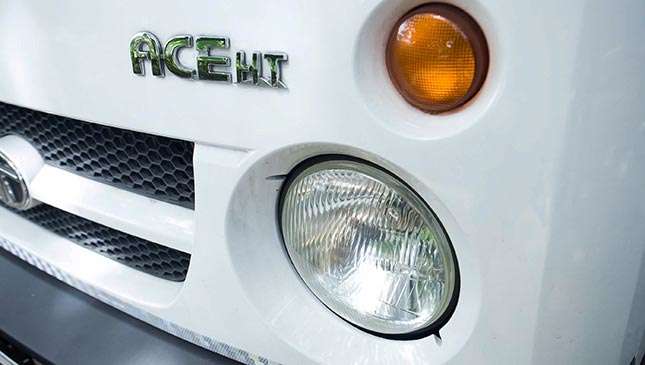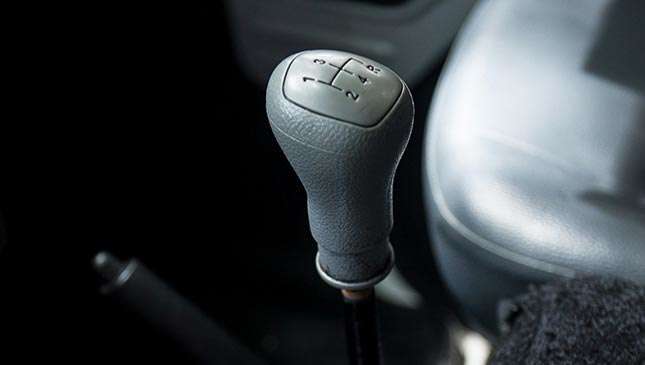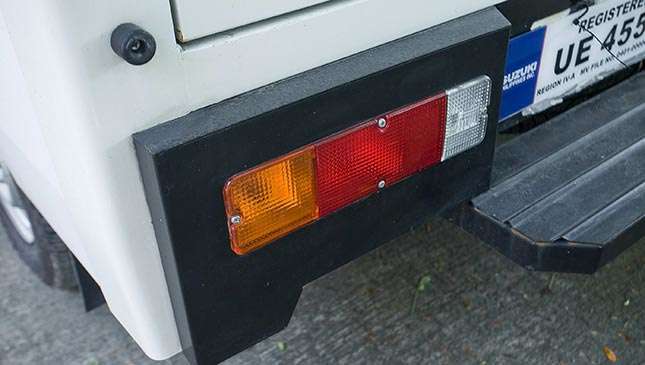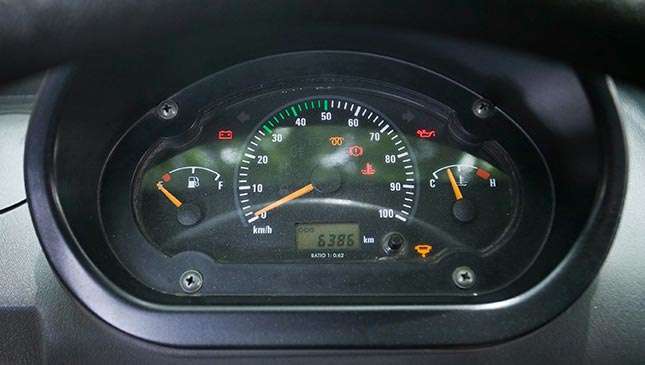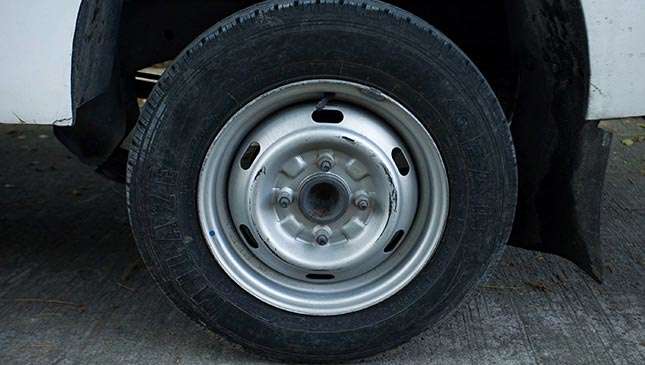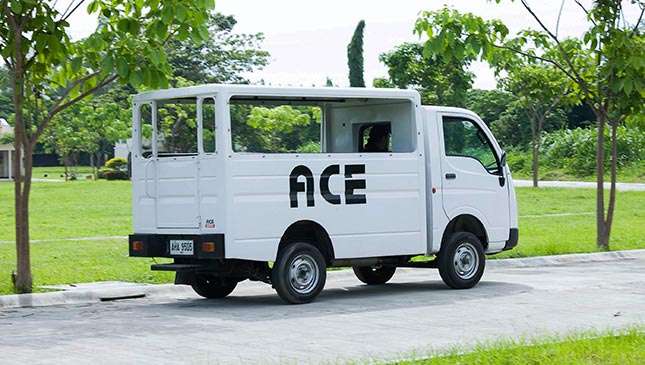 [previous|page|next] UP NEXT: The verdict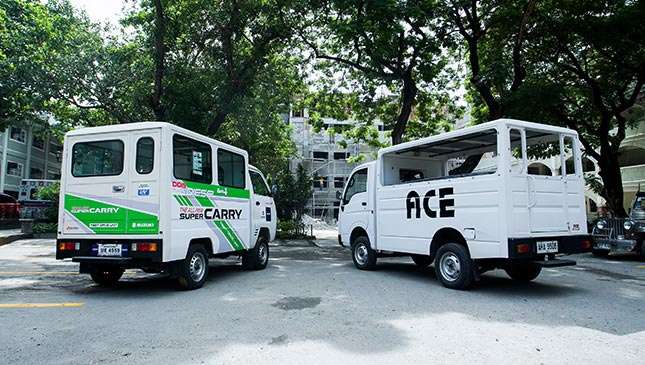 While we don't normally review commercial trucks, these diesel trucklets are available for less than the price of a Japanese hatchback. Low prices, low running costs, and a standard warranty mean they won't leave you and your small business stranded, as secondhand imports often do. You can get more power and features for the same money from the Chinese, or with Suzuki's own APV, but the price spread between gas and diesel makes these options non-starters for many businessmen.
There wasn't any doubt going into the test that the Super Carry is the superior product, but the Ace HT does have some things going for it. At P369,000 for the base pickup, it's the cheapest diesel truck on the market. Sure, the Piaggio APE diesel is cheaper, but as a three-wheeler, it isn't highway-legal. The Ace is—for the brave. Beyond that, the 750kg capacity allows it to cart two workers and 30 loaded jugs of drinking water with ease. Twice the capacity of your regular cargo trike. For an inner-city business, the Ace HT makes all kinds of sense, as long as you have a Tata dealer close by. Over a million Indians can't be wrong, right?
But for those desiring more flexibility, serviceability, and power, the Super Carry carries the day. It's no speed demon, but it doesn't get left behind by traffic, and is infinitely more suited to highway use than the Tata, and even some bigger FB-equipped trucks I've had the (dis)pleasure of driving over the years.
In the end, the more options the better.