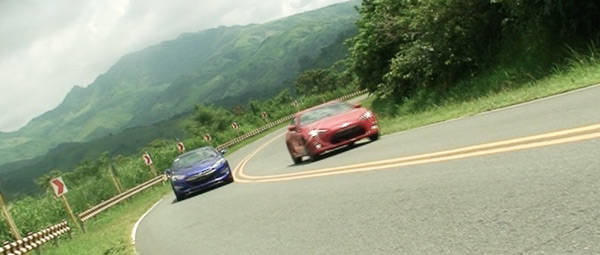 As you know, our Big Test feature in our 8th Anniversary Issue last month was the comparo between the Hyundai Genesis Coupe and the Toyota 86--arguably the two hottest new cars in our market right now. Purists will complain that these two cars shouldn't be pitted against each other, since one is bigger than the other and is designed more for the highway than the racetrack. But we did it anyway. Just because it's fun and intriguing.
If you got a copy of that September 2012 issue, you already know which car won in this matchup. For those who weren't able to read the head-to-head comparison, here's a five-minute video of the actual test drive, as conducted and explained by our motorsports editor Mikko David.
The nice thing about videos like this is that the critique of the cars is truly fresh, mouthed off just as things unfold in real time. Now, watch the video and see if you agree with Mikko's observations.
If you're viewing this on a mobile device and can't see the video, please click here.
ADVERTISEMENT - CONTINUE READING BELOW ↓