Is this the prettiest generation of Porsche 911? Much of the Top Gear office would argue it is. The classic nine-eleven silhouette—still with relatively dainty proportions—draped with subtle detailing. No fried-egg shapes or stark LED patterns for the lights, and some simple, silver wheels in a size that won't have you slaloming every single pothole. It's a delight to behold.
Especially in Turbo form, with its dramatic vented wing that manages to be bolshy in size yet classy in the way it's delicately draped across the rear deck. Swoon.
This is the Porsche 911 in its 993 generation, the last of the air-cooled 911s (if you're a keen anorak wearer) and produced between 1994 and 1998. The Turbo version was introduced in 1995, and it was a big deal: This was the first all-wheel-drive 911 Turbo. The most scintillating version of a car frequently known as a 'widowmaker' had suddenly pulled its socks up and matured.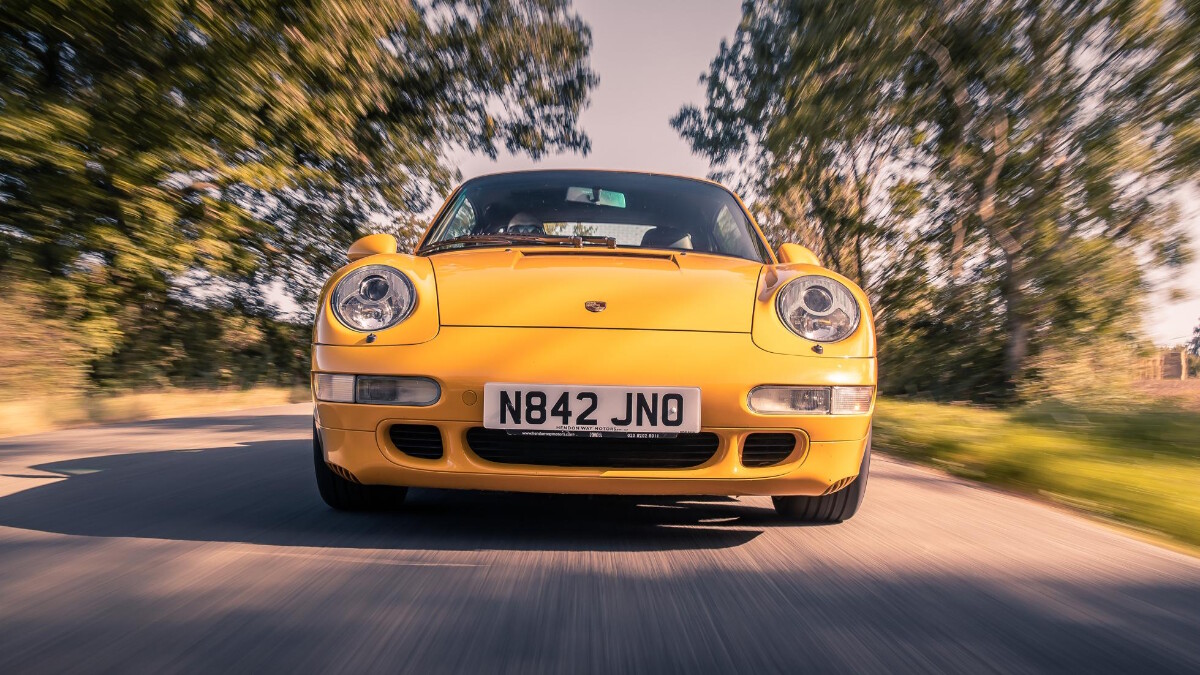 ADVERTISEMENT - CONTINUE READING BELOW ↓
The 402hp and 539Nm produced by its 3.6-liter twin-turbo flat-six therefore didn't seem anything like as scary as they might have in the era of rear-driven Turbos. AWD performance was still in its relative infancy; Porsche was among the pioneers, but had so far only offered it as an option on the 964-gen 911, or as standard on the mighty 959 hypercar.
We're sure the purists of the time will have found time to get sniffy about it, much as they have about the introduction of stability control, PDK transmissions, and electronic power steering in the decades that followed. The 993 does without those, its gearbox a six-speed manual with an awkward clutch pedal and a shift that requires a gutsy wrist action, while the steering is...well, nigh on perfect.
We also got a 993 Turbo S, launched in 1998. Where it's now a staple of the range—the current 992-gen 911 Turbo appeared as an S first (nabbing our Performance Car of the Year trophy in the process)—it was actually a run-out special for the 993 and air-cooled 911s as a whole, produced by Porsche's Exclusive department and the beneficiary of larger turbos—for a 450hp total—and a unique bodykit, including a larger rear wing. And nowadays, it wears an even larger price tag.
On the road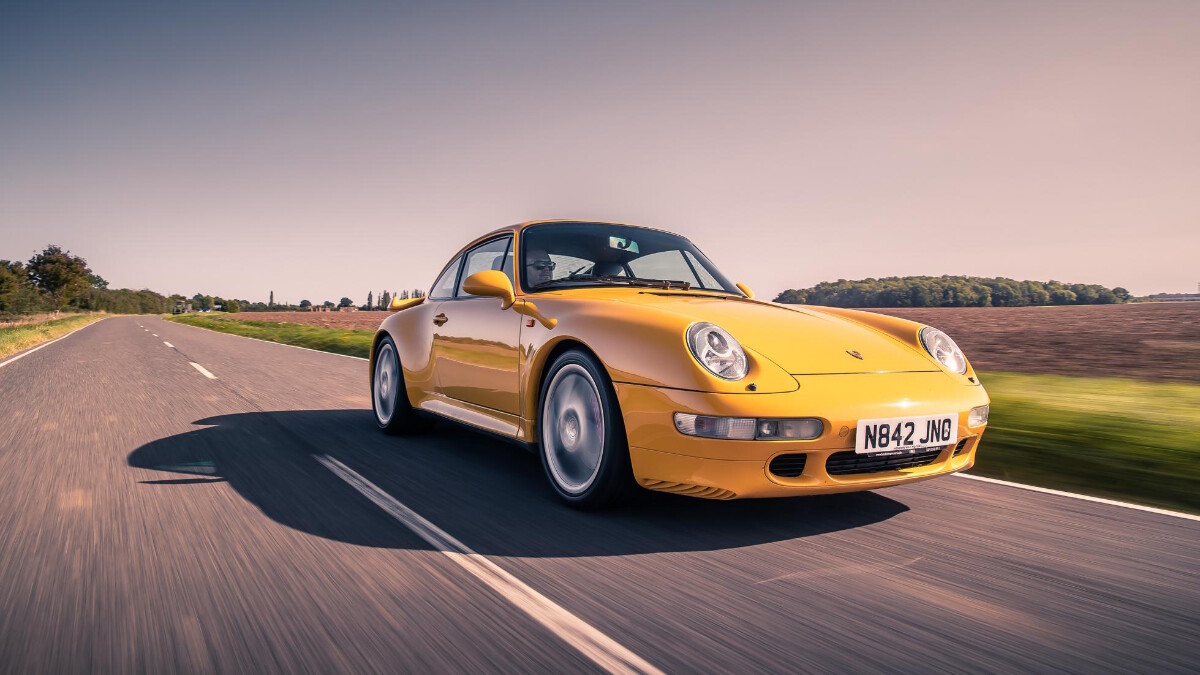 ADVERTISEMENT - CONTINUE READING BELOW ↓
Recommended Videos
Slot into the 993's slim but supportive seat, and it doesn't suddenly feel dainty in a way retro stuff does usually. In truth, it barely feels retro at all. Every component is dripping in silky finesse and feel, and the whole thing is as easygoing as a modern Turbo.
The gearbox requires more effort, of course, and its oddly hinged clutch pedal and tight gate favor a brusque, physical approach. But the car smoothes out wonderfully with confident input, and you're soon chasing the boost, which kicks in above 4,000rpm before you soar maniacally to 7,000rpm. And with AWD, there are no 'old 911' scares along the way.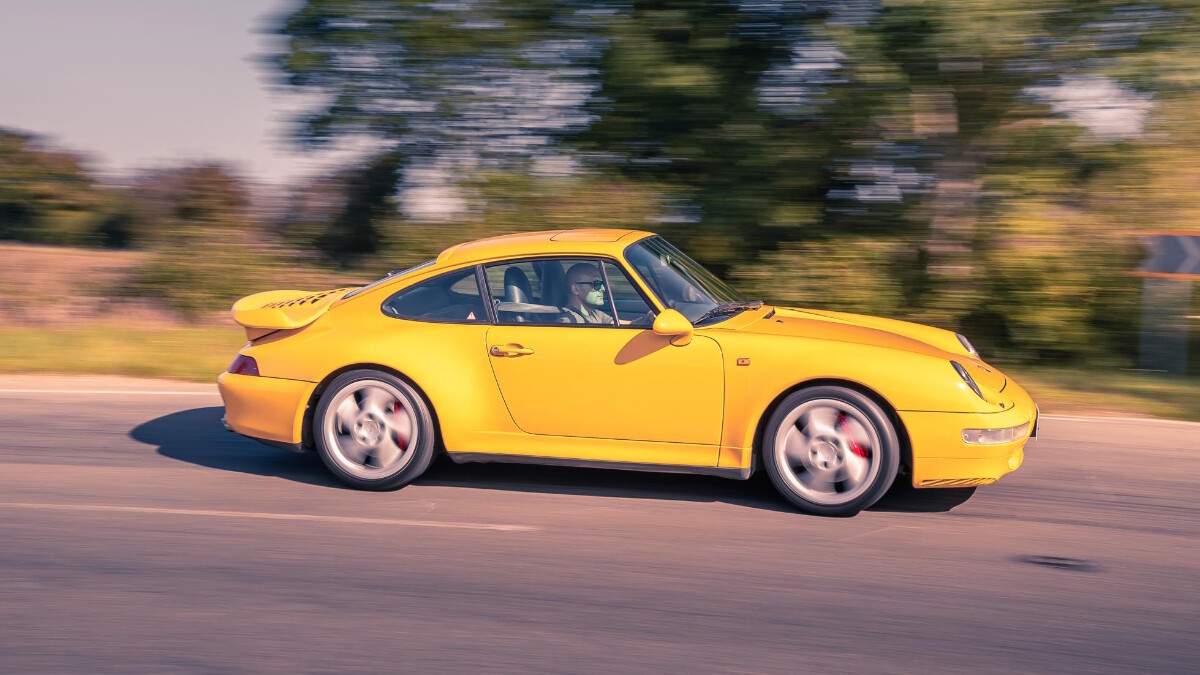 It feels a truly modern car when it comes to grip, braking, and outright acceleration. Its digital speedo, nestled in the center of the classic—nay, iconic—five-dial layout, will show three figures with worrying ease. Apparently. For reference, 0-100kph takes 4.3sec, and top speed is 290kph—figures only marginally improved by the more specialist, 42hp-healthier Turbo S.
ADVERTISEMENT - CONTINUE READING BELOW ↓
While the turbos don't boost anywhere near as briskly as they do in a 911 nowadays—this is when Turbo was a badge used very sparingly on planet performance car, and 'lag' was a given—once their lungs are filled, you'll cover ground in the 993 Turbo, make no mistake. Smart use of the gearbox will keep things on boost nicely, too. For all its eloquence, when you drive it like you're a grownup, it really appreciates a heavier hand and a bit between the driver's teeth. It gets more and more spectacular as your confidence soars, living up to its poster-car status. And more.
On the inside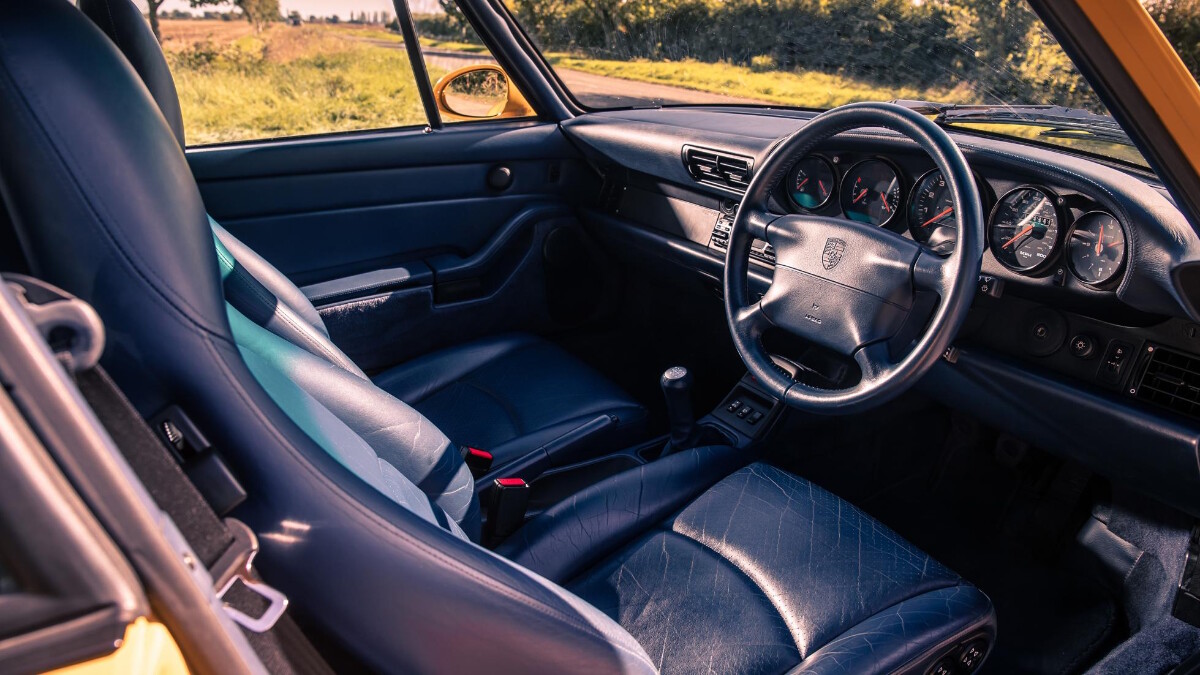 It does actually feel a bit classic 911 in here, narrower and more cramped than the cars that followed, and with fairly ungainly airbag installation on the overly large steering wheel. The ignition barrel is also built into the dashboard rather than the steering column. Though to be fair, current Porsches ape that positioning with their fake-key starter-button thingy...
There's also a quite invigorating lack of buttons, simply because there are no driving modes to worry about. No PSM, PDK, PASM; the buttons circling the manual gear lever instead lock the doors, activate the hazard warning lights, or open the sunroof.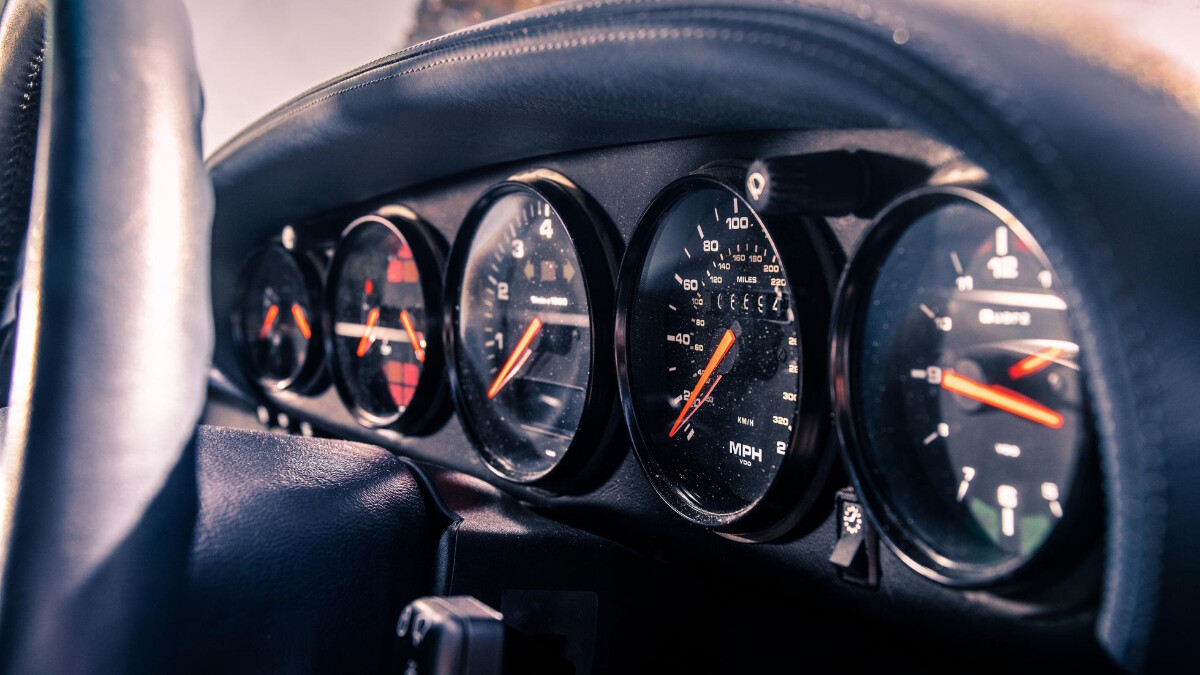 Plenty will be familiar to drivers of more modern 911s, though. A digital speedometer is nestled in the center of the classic five-dial layout Porsche continues to use, even if 80% of it is now TFT. And sure, cynical members of the Internet commenting community, 911s can look a bit samey on the outside...but it means they're always light and airy inside—and possessing two rear seats in a Turbo—while those voluptuous front wings arc beautifully forward, pointing helpfully toward where you'll end up when those turbos are lit.
ADVERTISEMENT - CONTINUE READING BELOW ↓
Final thoughts
The current 992 generation has seen the return of the Turbo as the most interesting 911 (at least until the new GT3 lands), this 993 arguably the last time this badge truly got the enthusiasts frothing. The 996 Turbo, while mighty, arrived just as Lamborghini flourished under Audi ownership, Pagani arrived on the scene, and road-going Ferraris inherited otherworldly Formula 1 technology. One of the original supercars suddenly became the most studious.
While that's surely a process kick-started by the introduction of AWD in this 993 Turbo, it's a car that lives in that lovely sweet spot so many mid-'90s performance cars do. Ferrari F355, Subaru Impreza Turbo...they possess enough grip and modernity so as not to scare millenials bred purely on cars dripping in electronic assistance, while still feeling pure, simple, and transparent in all that they do. Like those cars, this 911—arguably the prettiest 911—is an utter joy.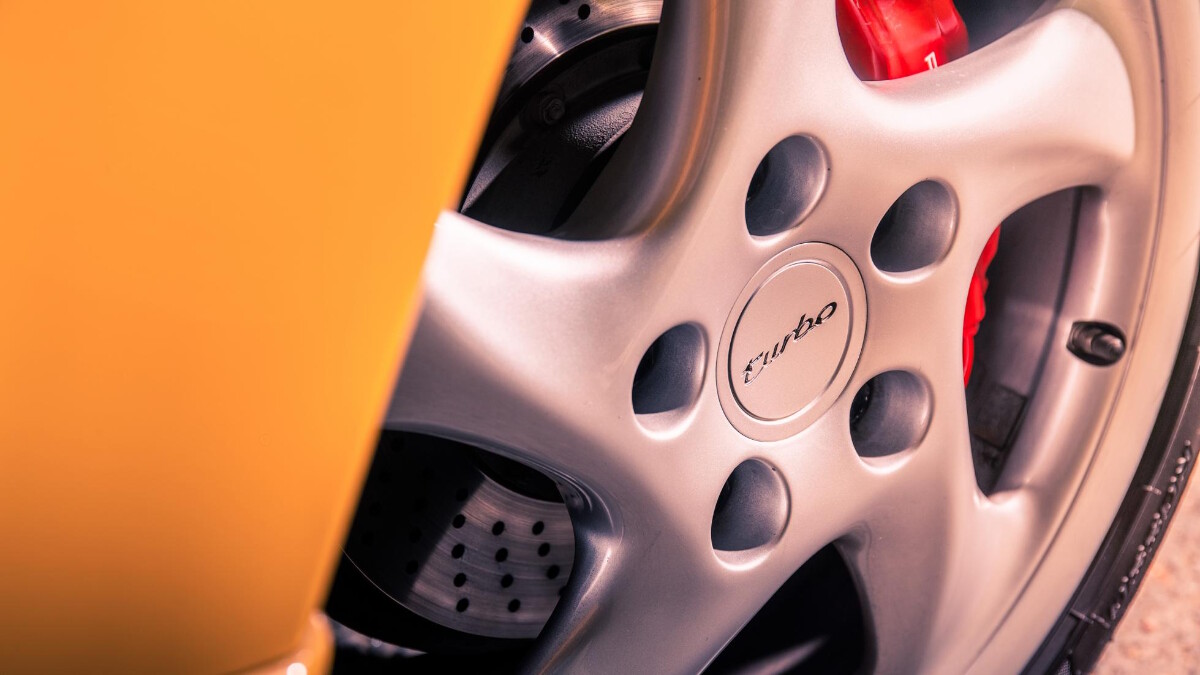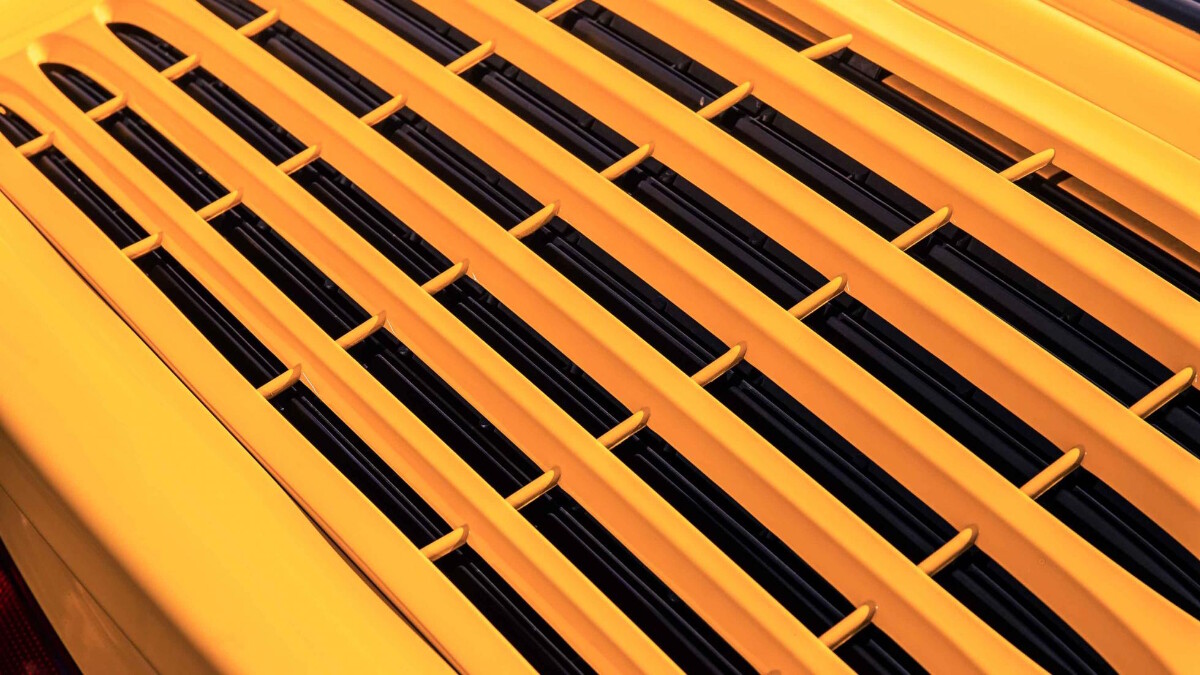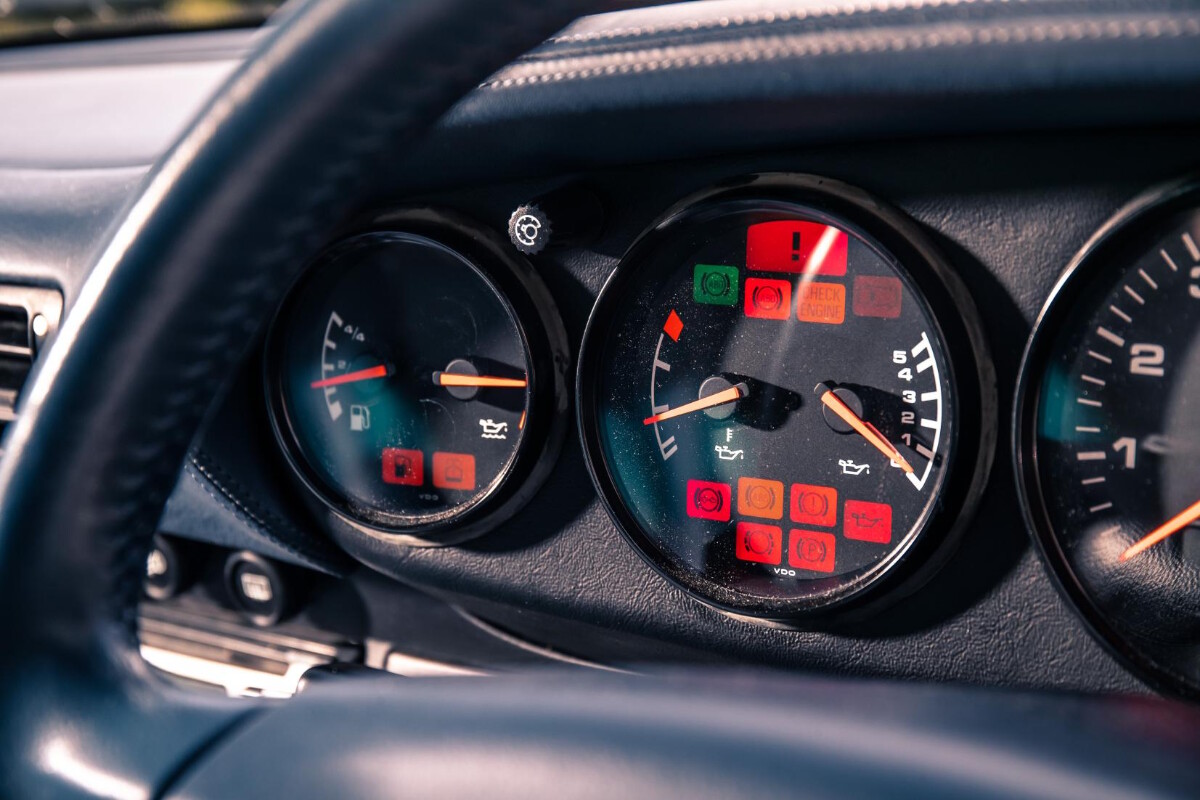 ADVERTISEMENT - CONTINUE READING BELOW ↓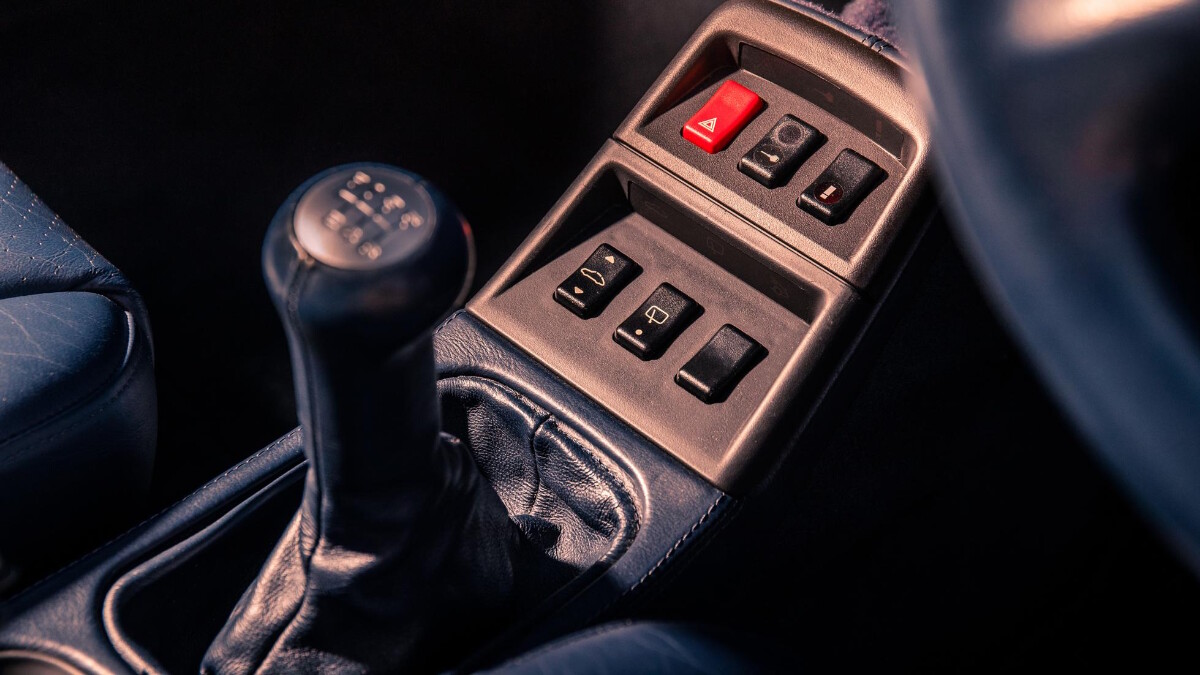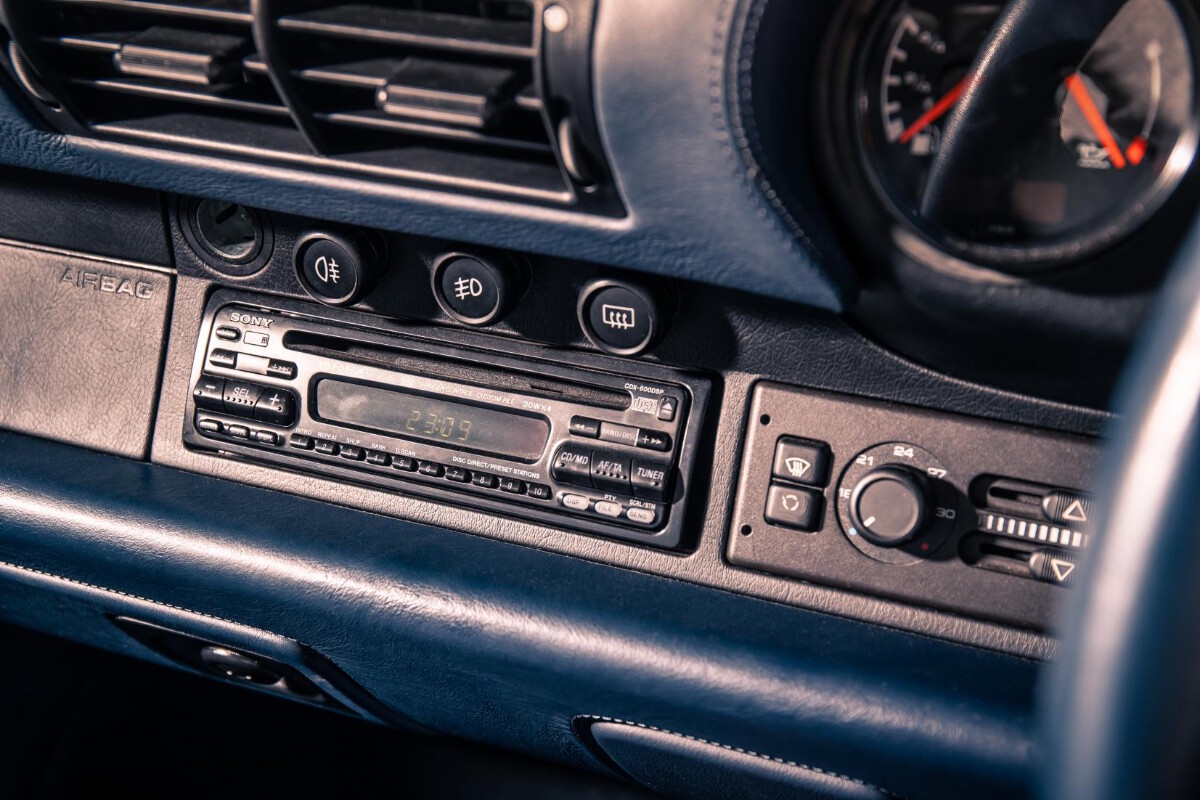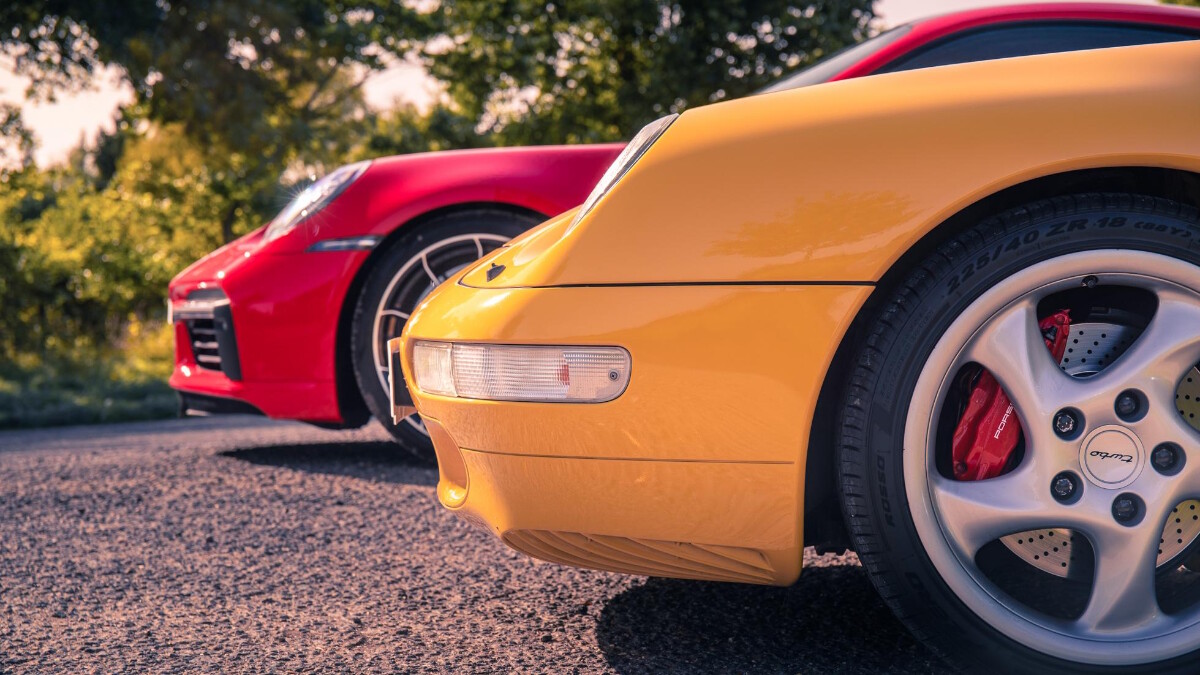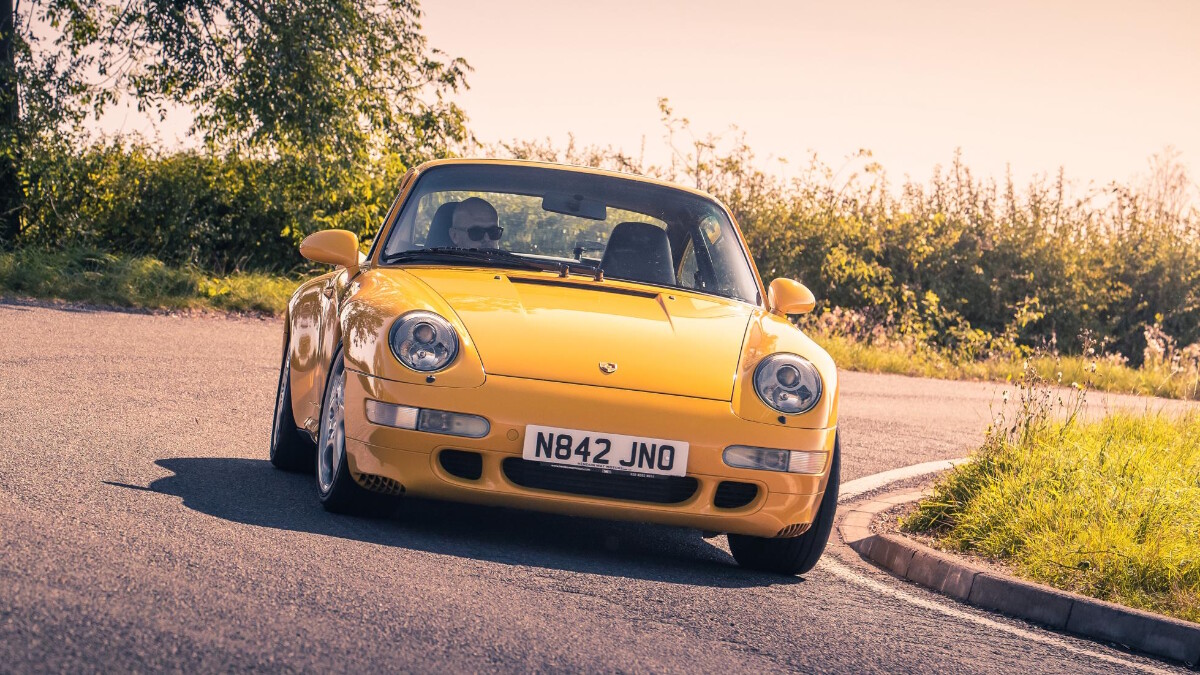 NOTE: This article first appeared on TopGear.com. Minor edits have been made.