Ah, the X5 M50d, because BMW doesn't do an X5M.
Not yet, it doesn't. But it will. Should be here early next year with the M5's 4.4-liter twin-turbo V8 and 600-odd horses. To take on the Porsche Cayenne Turbo and Merc's inevitable GLE63.
Anyone else think these are starting to sound like irrelevant dinosaurs? Always have been, I know, but with all the noise around hybrid and electric, they seem out of place in a way that other over-powered anachronisms—the Mercedes G63, for instance—don't somehow. Just me, maybe?
Does this mean the M50d is all the X5 you'll ever need?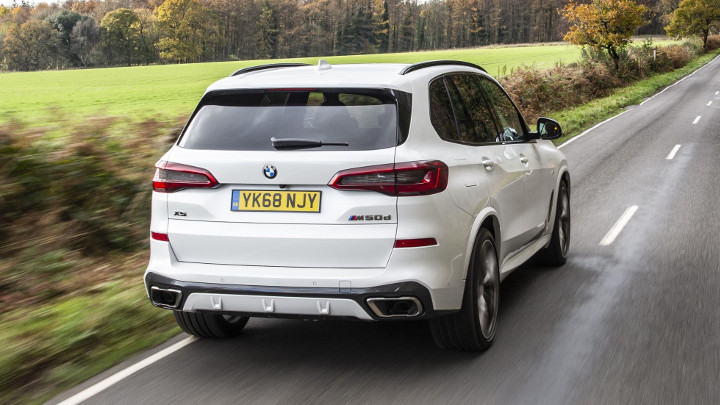 No, I think that's the less expensive X5 40d.
Why's that?
Because the new X5 isn't that sporty. I know this one comes on 22-inch wheels, and there's optional four-wheel steering and active anti-roll bars. But none of that conceals the fact that the X5 much prefers taking it easy. It is wonderfully quiet inside. The ride, despite the wheels, is great. It's a very nicely cushioned machine. And it makes perfect sense as a 40d. That's 309hp and 628Nm right there. Masses. I mean, you can get by with the 261hp and 619Nm of the 30d if you absolutely have to, but the 40d is all the X5 you need: swift, relaxed, big. It's a very nice thing to get about the place in.
ADVERTISEMENT - CONTINUE READING BELOW ↓
Two words for you: Quad. Turbos.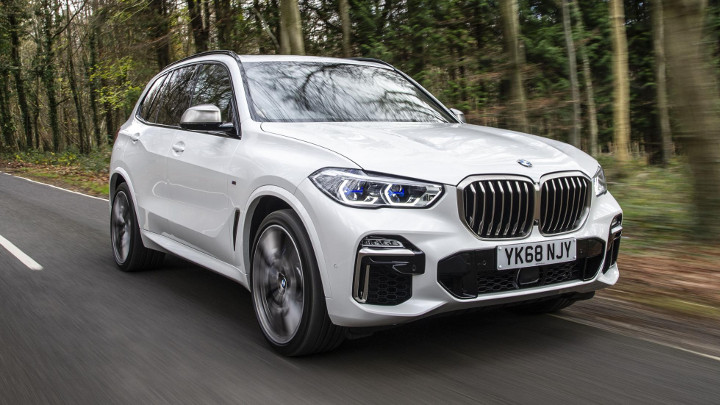 Okay, you've got me there. Yes, like the Bugatti Chiron—and the old EB110—the X5 M50d now has four turbos. It used to have three, but one more is always better, isn't it?
No doubt whatsoever.
Actually, only 14hp and 19Nm better—this new one develops 395hp and 758Nm, against the 381hp and 739Nm of the old tri-turbo in the last gen X5. Not a vast improvement considering the misery the engine bay plumbing department must have endured. Imagine the pipework.
There's a pair each of low- and high-pressure turbos. Three are constantly active, with the second high-pressure blower only chiming in if the revs go beyond 2,500rpm. Clog it from rest and bypass flaps send all the air straight to the high-pressure units. It's all clever stuff. In fact, if you were to do a complex bit of maths and work out some sort of speed-versus-efficiency thing, a 2,350kg machine capable of 0-100kph in 5.2sec on one side, and 17.6km/L on the other, would surely be right up there.
Right up where?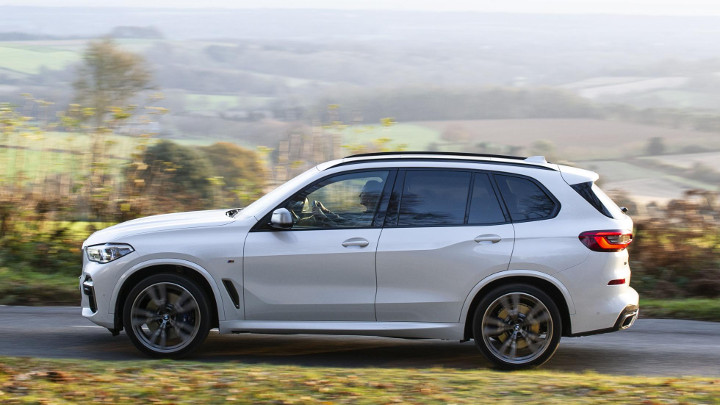 No idea. But it will really do 17km/L if you're just tickling about the place. And it is bloody rapid, but in a very unremarkable way unless you start to think about it. Drive thoughtlessly and all you'll register is that the numbers get big quicker than you expect. There's not much sensation because the engine is so quiet, and even if you switch to Sport mode, the piped-in speaker-diesel isn't a patch on the noise the Audi SQ7 makes, while...
Ooh, Audi SQ7!
Steady. We'll come on to that. But when you do start to think about it, this is a remarkable engine. Most diesels, including the X5's own 40d, huff mightily from 2,000rpm to 3,000rpm, but then call it quits. This one has the power delivery of a good petrol. It's from 3,000rpm to 4,000rpm that it really hits its stride. It doesn't exactly slam into the 5k rev limiter, but it's free-revving and smooth in a way that very, very few other diesels are, and keeps piling coals on the fire at high revs.
ADVERTISEMENT - CONTINUE READING BELOW ↓
The trouble is that this isn't how you drive a diesel SUV. You use 2,000rpm to 3,000rpm because when you're shuttling middle-row squabblers around the place, you're not thinking about driving beyond beating the Uber away from the lights, or getting the white van detached from your back bumper. Beyond 3,000rpm is for solo driving. And the X5 M50d isn't a car you're going to be particularly fussed about solo driving. It's just not exciting enough.
Can we talk about the Audi SQ7 now?
We can. Because that's a car you can get a kick out of driving. It's one of those rare hot Audis that actually hits the target bang on. It's surprisingly crisp. It's got more muscle (435hp and 899Nm) and can actually deploy it. Drive the X5 M50d fast and the speed quickly gets ahead of the suspension's ability to keep up. This is a heavy, soft-riding SUV. It needs time to make direction changes. If BMW's engineers hadn't been so busy working out how to get air in and out of four turbos, maybe they'd have realized they needed to stiffen up the suspension.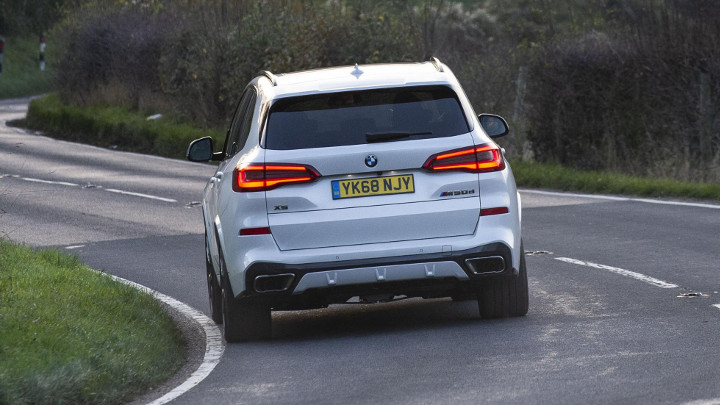 It doesn't help that the standard Integral Active Steering is plain nasty. This combines rear-wheel steering with a motor on the steering rack and, in BMW's own words, "the precise angle of lock is determined by a control device after measuring factors like wheel speed, speed, steering-wheel angle, etc." Urgh. You just don't know where you are with it. No feel, and this odd hyperactivity just off-center, where it attempts to dart eagerly into corners, then remembers how much it weighs.
It's worth bearing in mind you can switch the adaptive coil-sprung suspension (unique to the M50d at the moment) for air suspension. But it's only with the coils that you can have the adaptive anti-roll bars and hateful four-wheel steering.
Anything you like?
It's not that I dislike the car completely. If you must have the biggest, baddest diesel X5, this one has the right badge on its rump. And it's more socially acceptable than a twin-turbo petrol, and has twice the turbos. And if you forget the whole 'sporting SUV' flannel and just use it normally, it's lovely. If not exactly understated.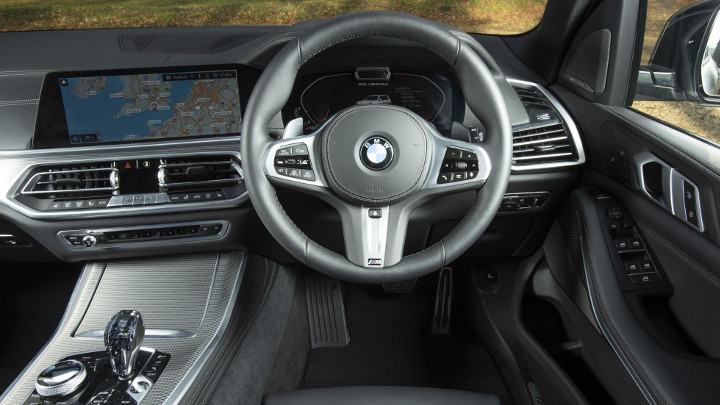 ADVERTISEMENT - CONTINUE READING BELOW ↓
But it's also, at £71,475 (P4.92 million), or £10,000 (P688,000) more than the more pleasant, less try-hard 40d, and considering BMW went to all the effort of quad-turbos, it really needed to be more potent than the Audi SQ7, didn't it?
Are you done?
Not quite. Driving Assistant Professional is a £2,295 (P157,900) option. It's one of those "go ahead, check your social feeds, I've got this" systems. But it works very well indeed. Better than any other system I've used, including Teslas. It tracks straight in its lane without ricocheting about, and makes early, precise corrections.

A quick word on practicality to finish?
The cargo area is a healthy 650 liters, but for a car that's over 100mm longer than the old X5, there's not as much leg-stretching space in the back as you might think. And unlike the old X5, it's a strict five-seater. If you want a seven-seat BMW SUV, you now need a willfully fugly X7. You can have that as an M50d, too. For £87,240 (P6 million). Yelp.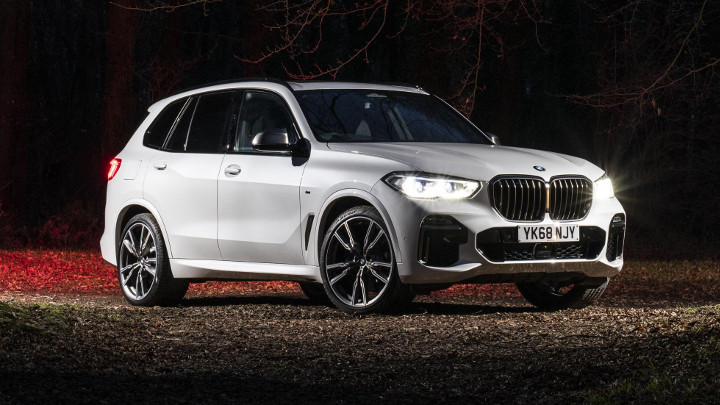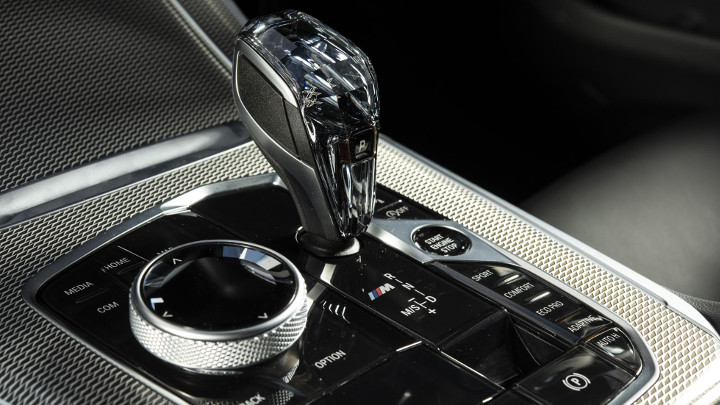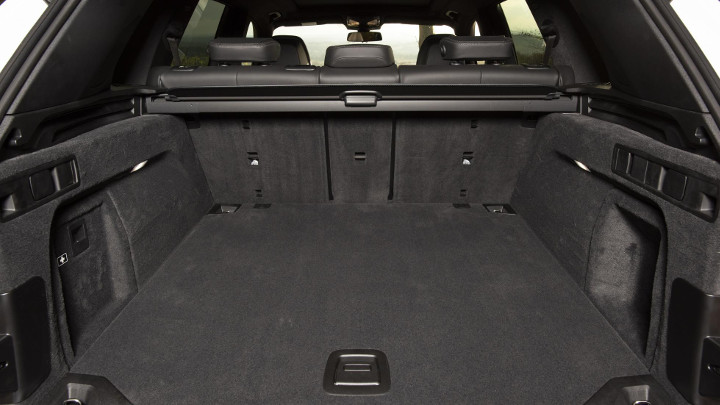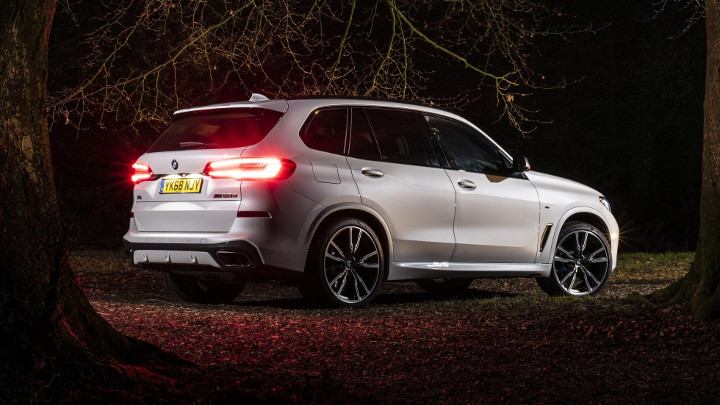 ADVERTISEMENT - CONTINUE READING BELOW ↓
NOTE: This article first appeared on TopGear.com. Minor edits have been made.