Which aggressively jawed AMG is this?
It's the Mercedes-AMG GT R Roadster. A car with styling to scare children and a market position to anger anyone who thinks a convertible version of a hardcore supercar is a contradiction of highly offensive proportions.
Not least because it adds around £30,000 (around P1.95 million) to the price of a regular GT R, starting at a whisker over £180,000 (roughly P11.73 million). Not far off the mighty GT R Pro track special, and if you specify the Roadster's optional carbon-ceramic brakes—standard fit on the Pro—it's actually pricier.
How does it justify that?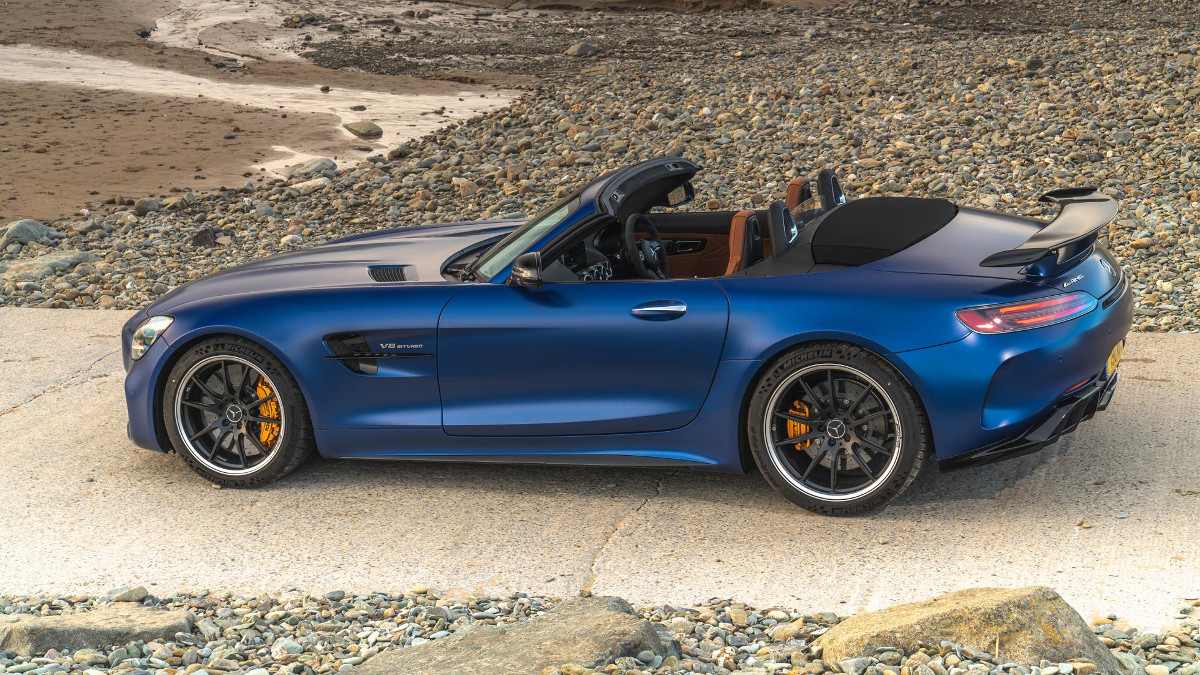 Continue reading below ↓
Recommended Videos
Rarity. Just 750 are available globally, so you'll rarely see another one. You get a bit more car, too: It's 80kg heftier than a standard GT R, which is actually a pretty modest number by the standards of the class. You can thank a traditional fabric roof for that (a Ferrari 488 Pista Spider still uses complex folding metal). And with a curb weight of 1,710kg, that's a modest gain in percentage terms as well. Like a super middleweight boxer putting on a few Christmas pounds, perhaps.
More numbers, please.
The GT R's 577hp 4.0-liter V8 remains tucked behind the front axle—its two turbos hidden neatly inside for better efficiency—and it drives the rear wheels through a seven-speed paddleshift gearbox and via numerous electronic nannies. In line with the GT R's 2019 update, those have gained some new settings, most notably (in these conditions) 'Slippery', designed to make that back axle behave itself now the roads are grimy for the foreseeable future.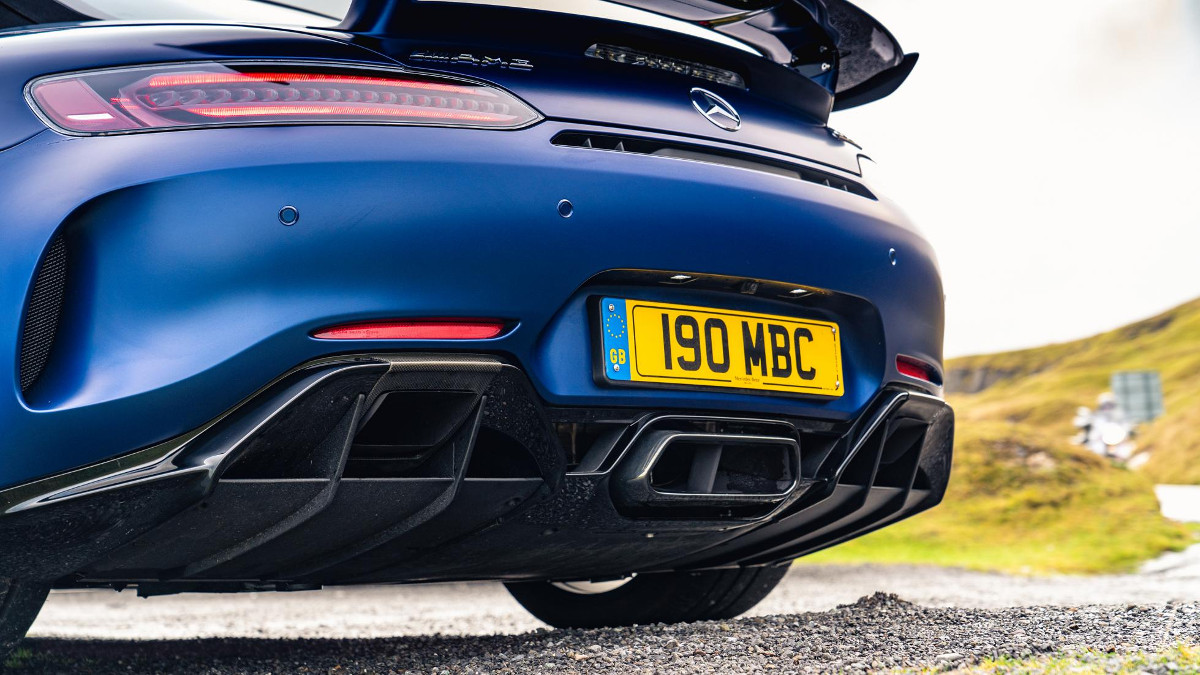 There's four-wheel steering, adjustable coilover suspension, and all the fancy active aerodynamics of the hardtop GT R, as well as its broader rear track width compared to a GT or GT S. The fixed rear spoiler remains, too, arguably doing very odd things to the Roadster's aesthetics, especially roof down.
Net result? A 3.6sec 0-100kph time and a 317kph top speed, respectively identical and 1.6kph down on the Pro. Accusations of this being the soft option are beginning to crumble.
So it feels just as serious as standard?
Well, there's no optional track package—which brings a roll cage, race harnesses, and a fire extinguisher to the standard GT R—and in the deeply tasteful blue and tan of this test car, the Roadster appears to wear a far thicker cloak of civility than its coupe sibling ever has.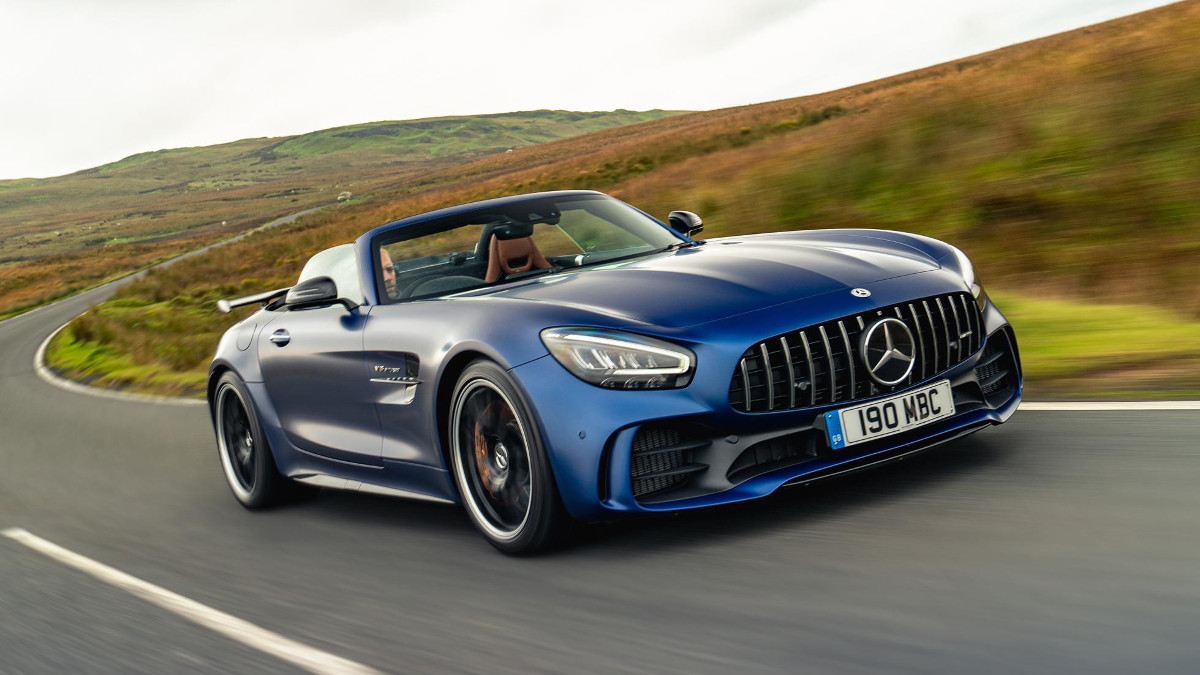 It'll thump through urban bumps and ruts enough to betray its position in the GT Roadster range, but otherwise, it behaves very politely indeed, roof up or down, particularly if the sports exhaust isn't active. It probably will be, though. This engine remains a stormer, and while its turbos exhibit just enough lag to keep you from immediate trouble, if you're in a suitably low gear—or if you've left the transmission to its own, often quite eager choices—then they won't be stifling your flow.
This is a loopily quick car and one you're constantly taming, while its hyper-alert steering almost gives Ferrari's electronic racks a run for their money. Thank the most tangible rear steering in the sports-car market for that. This car shrugs off its width alarmingly well on back roads, and its front end is extraordinarily eager; you just know it'll grip, whatever the conditions underfoot.
Time to worry about the rear end, then...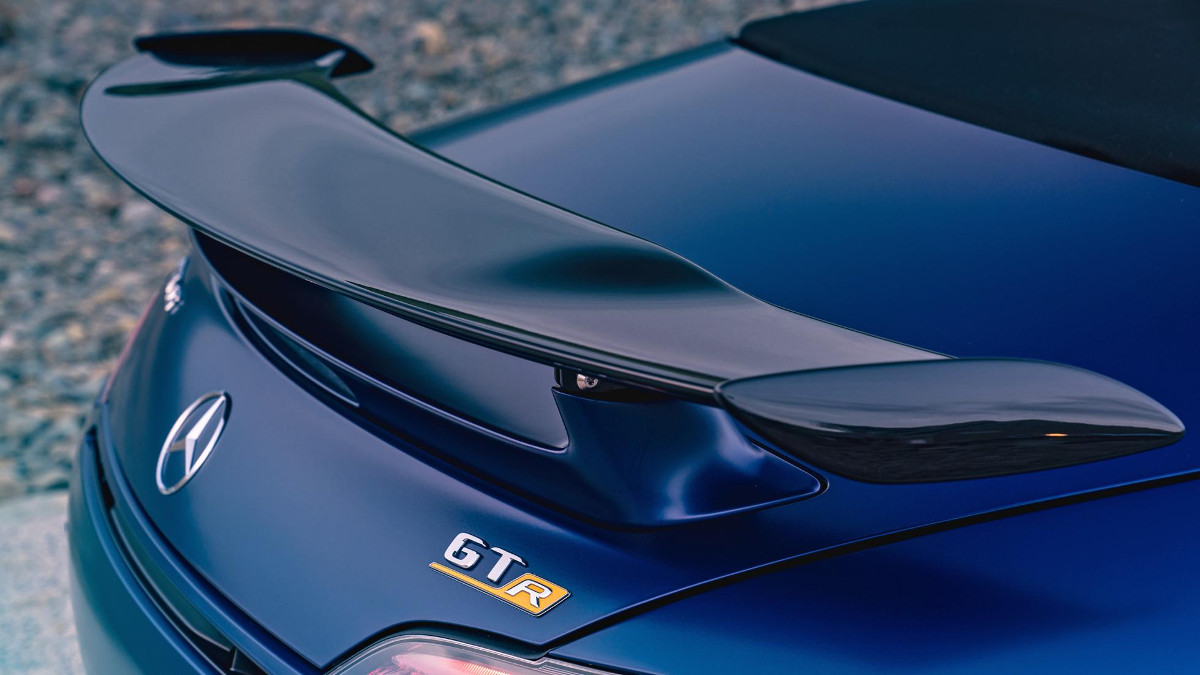 There's that Slippery mode, but rather a lot of the GT R's appeal is its inescapable sense of pent-up fury, and neutering that would be beside the point. So, you ramp everything up and get stuck into one of the most invigorating sports cars on sale, even without the extra layer of focus a fixed roof tends to add.
With so many drive modes—almost infinitely adjustable, especially now that you can do so quickly via the tiny screen-cum-button left of the steering wheel center—you might be constantly tweaking the setup as the road unfolds in front of you, softening off the suspension when the bumpier stretches approach and dipping the exhaust note through villages if you're feeling courteous.
That particular screen-button-thingy is so successful, it makes the big stacks of screen-button-thingies running down the center console utterly redundant. This really is a car that could do with an ergonomic spring clean, and equally frustrating is AMG's substitution of the GT R's fantastic yellow traction-control dial with the same function embedded in the screen-button-thingy on the right-hand side of the wheel hub. Making it electronic has chiseled away at the race-car ambience, and we'd like a proper rev counter too, please. Porsche and Ferrari know a hardcore special needs analog touches. The GT R Roadster doesn't have enough.
Is it shakier as a convertible?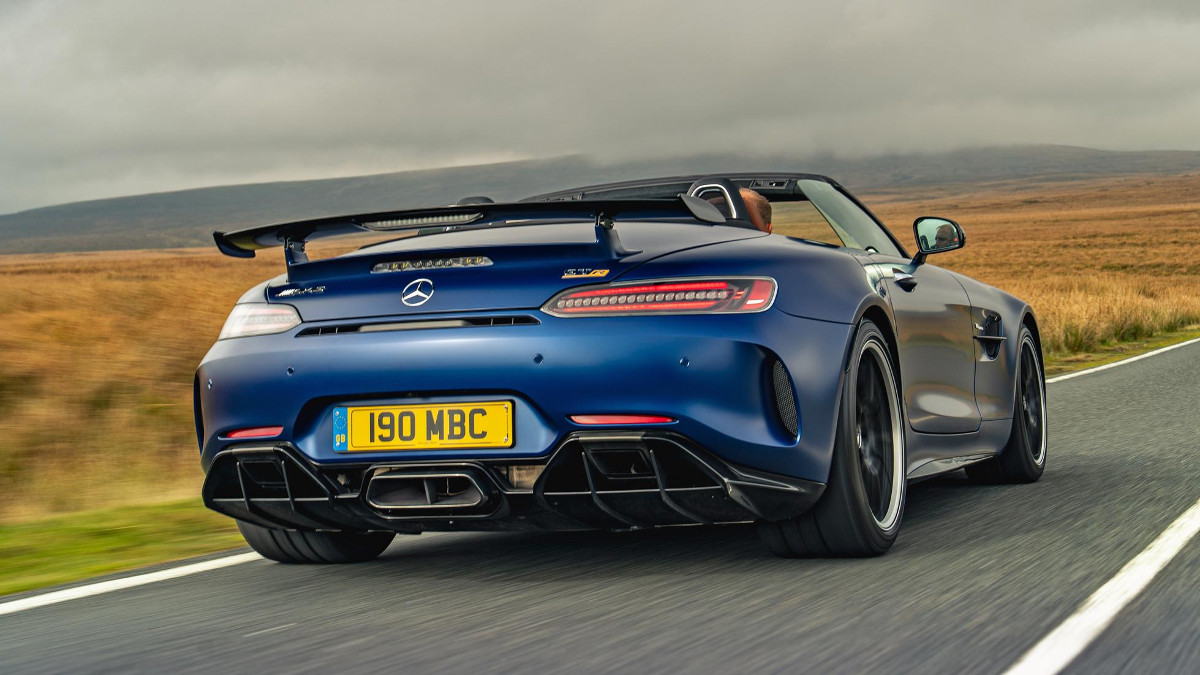 Maybe there's the tiniest hint of wobble detectable in the steering, but it's really not pronounced and it blends in with the general stream of information feeding through the rim. There's none of the shaky rearview mirror that'd plague cars like this in the past, and whether you agree with the principle of a supposedly track-focused roadster or not, this is a meticulously developed example of the breed.
Crucially, it never really feels like cop-out, especially when the roads are grimy and you've built up the gumption to drive it hard. Sure, there's less of a racetrack refugee feel here, but it still offers a thrill ride—perhaps a louder one than normal if the fabric's stowed. If this Roadster is worth potentially more than the wondrous GT R Pro depends on just how much you value your daily vitamin D intake, though.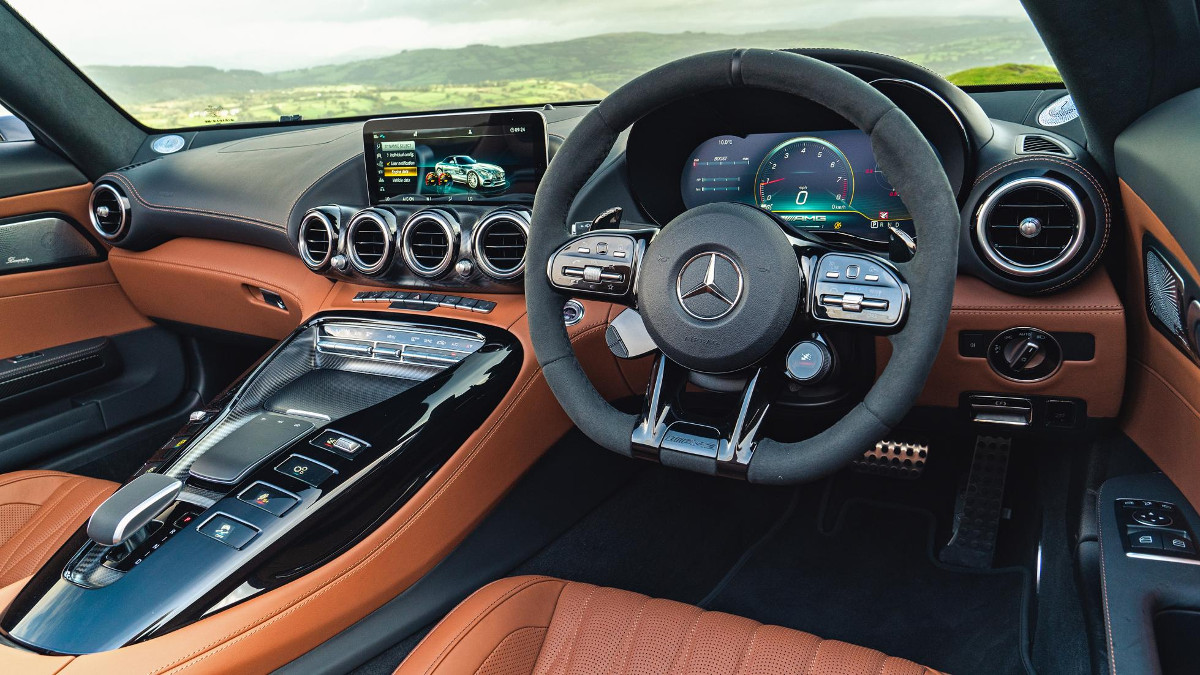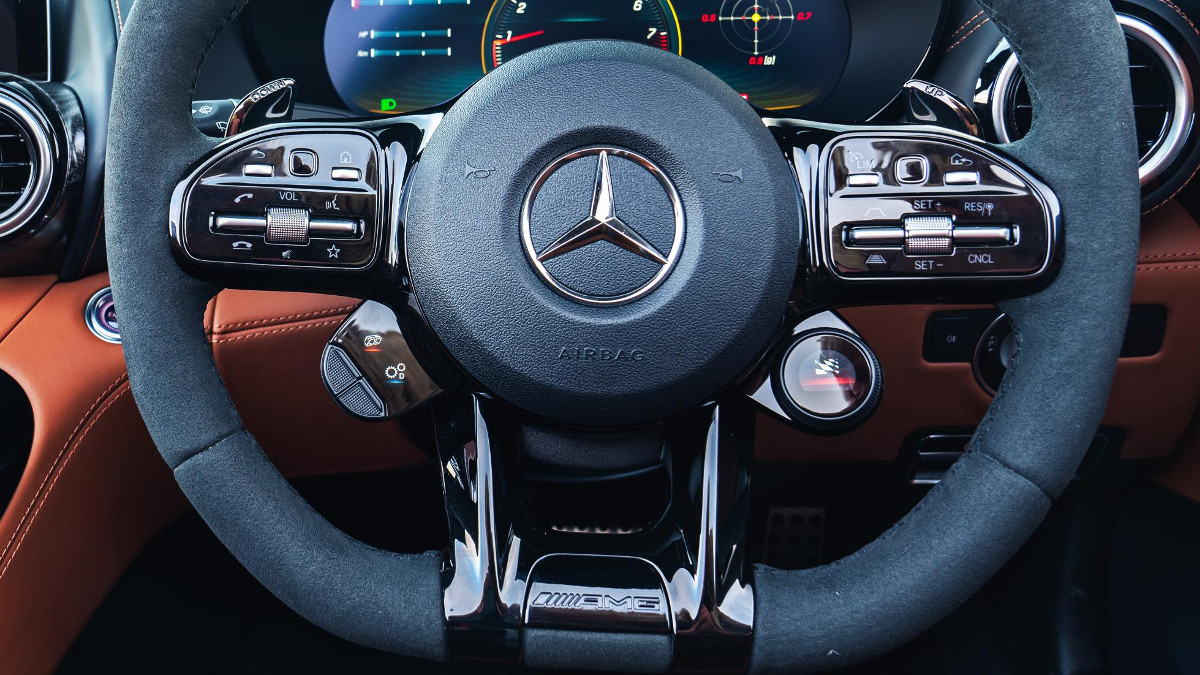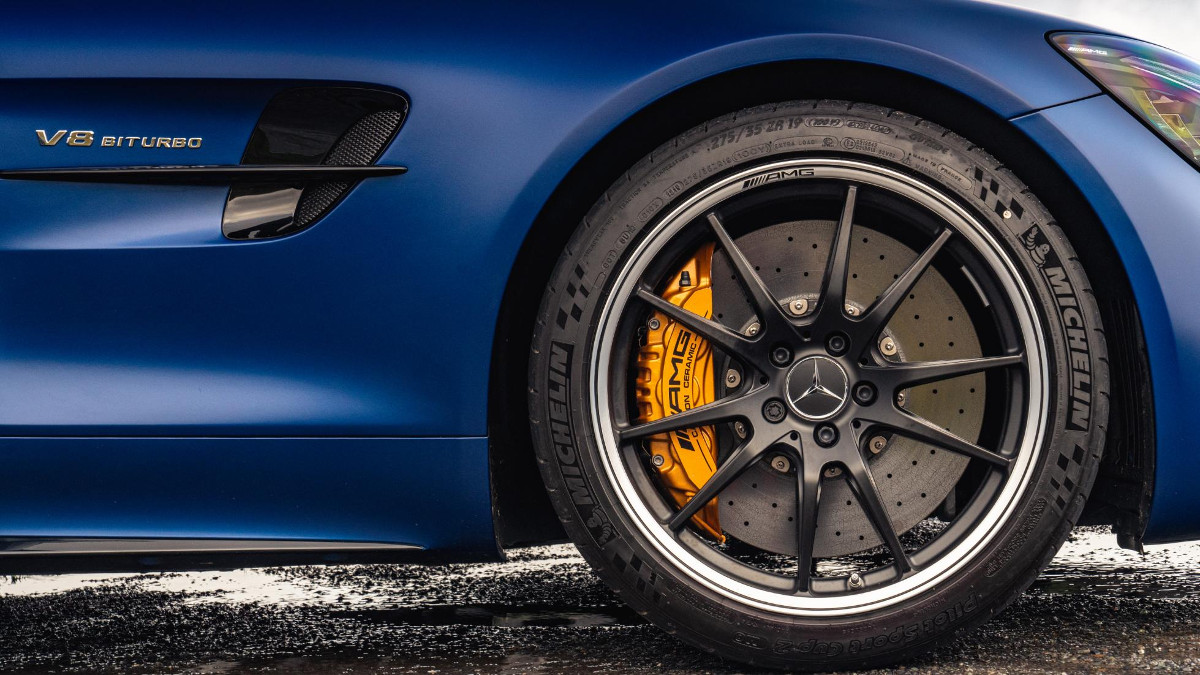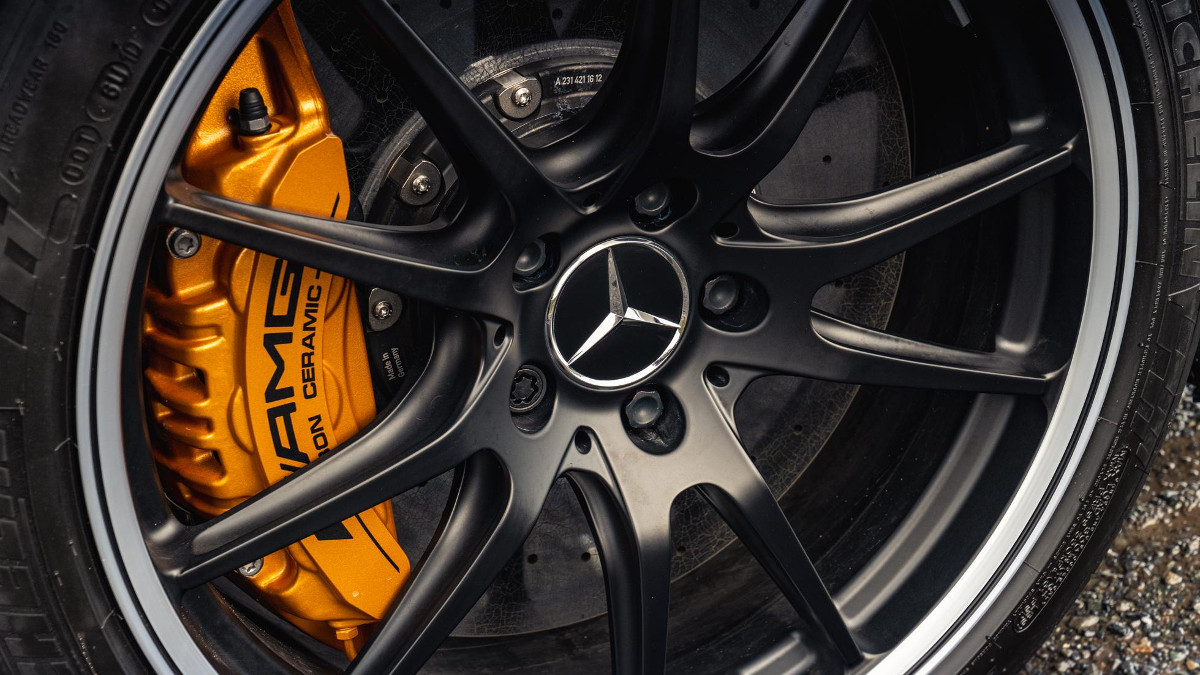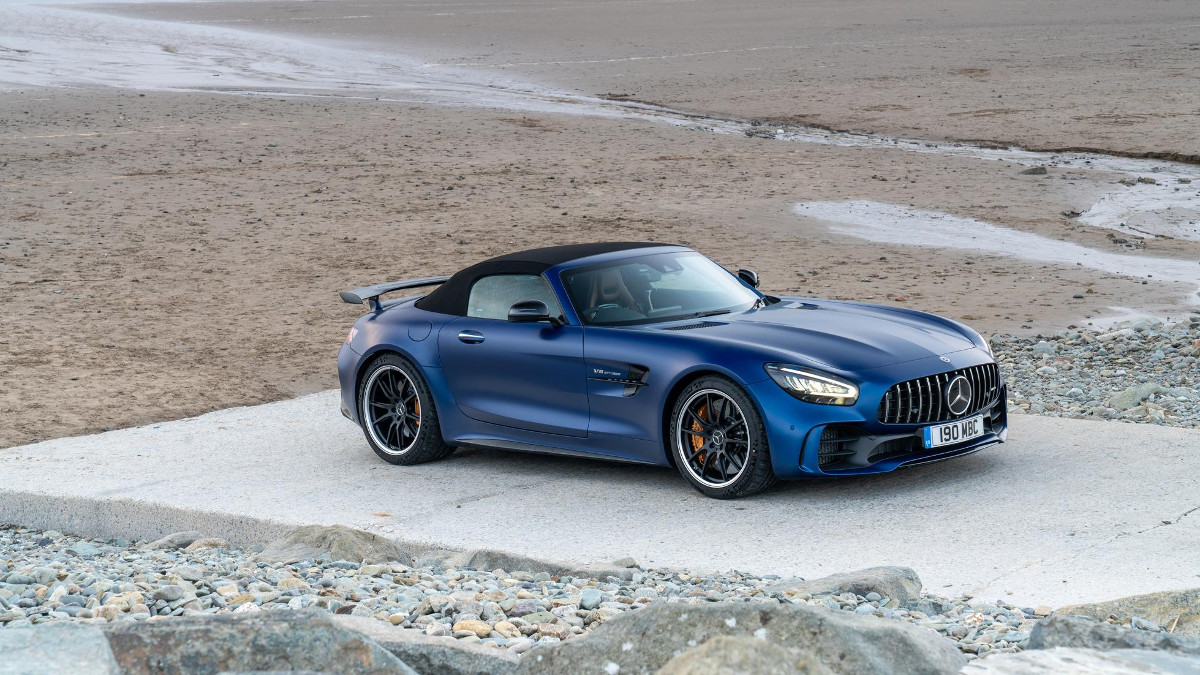 NOTE: This article first appeared on TopGear.com. Minor edits have been made.