Oh yes, it's another dinky SUV. But it's hard to be angry at something wearing the face of a robotic chipmunk like this Peugeot 2008 does.
It's an aesthetically pleasing thing all round, really, looking like it was designed from the off as an individual model. As opposed to the old 2008, which had the demeanor of a 208 hatchback carrying Christmas weight. This new one looks big, mind you, and it's indeed longer and more commodious than before.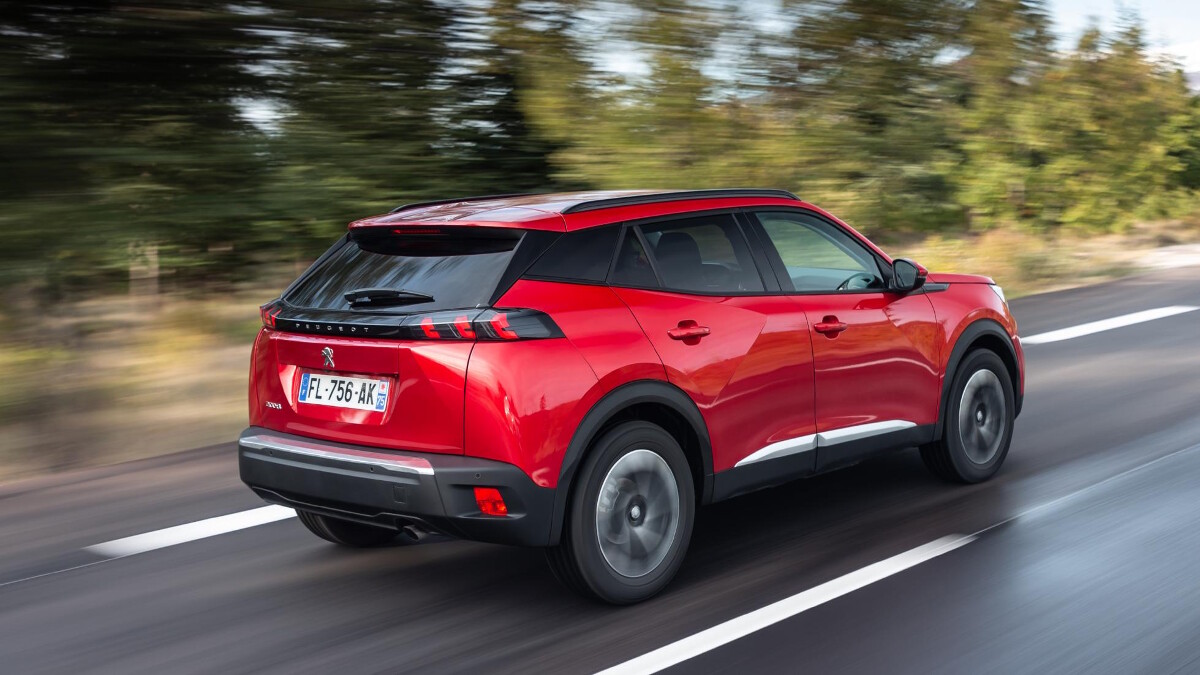 And with a bit more of a USP to it. As well as the usual handful of gasoline and diesel options, there's a fully electric e-2008 in the range that simply slots batteries and motors beneath the regular car, and wears some very minor exterior tell-tales. It's available on all trim levels—right down to the base-spec Active with its diddy 16-inch wheels—and thus democratizes plug-in powertrains a little better than numerous rivals have. It's trying to make electric power seem normal.
Continue reading below ↓
Recommended Videos
Peugeot has put effort into making the e-2008 drive more like a regular automatic car, too, and speaking of transmissions, the higher-powered gasolines are available with a grown-up eight-speed auto as well as a conventional six-speed manual.
The engine range largely echoes the Peugeot 208's, but the power outputs are higher to compensate for more weight and size: the entry-level 2008 has 99hp, and the friskiest is no longer the 134hp EV, but a 153hp gasoline. The best-selling model will be a 128hp gasoline with a manual gearbox, with the e-2008 making up around 10% of sales and the sole 99hp diesel a meager 5%.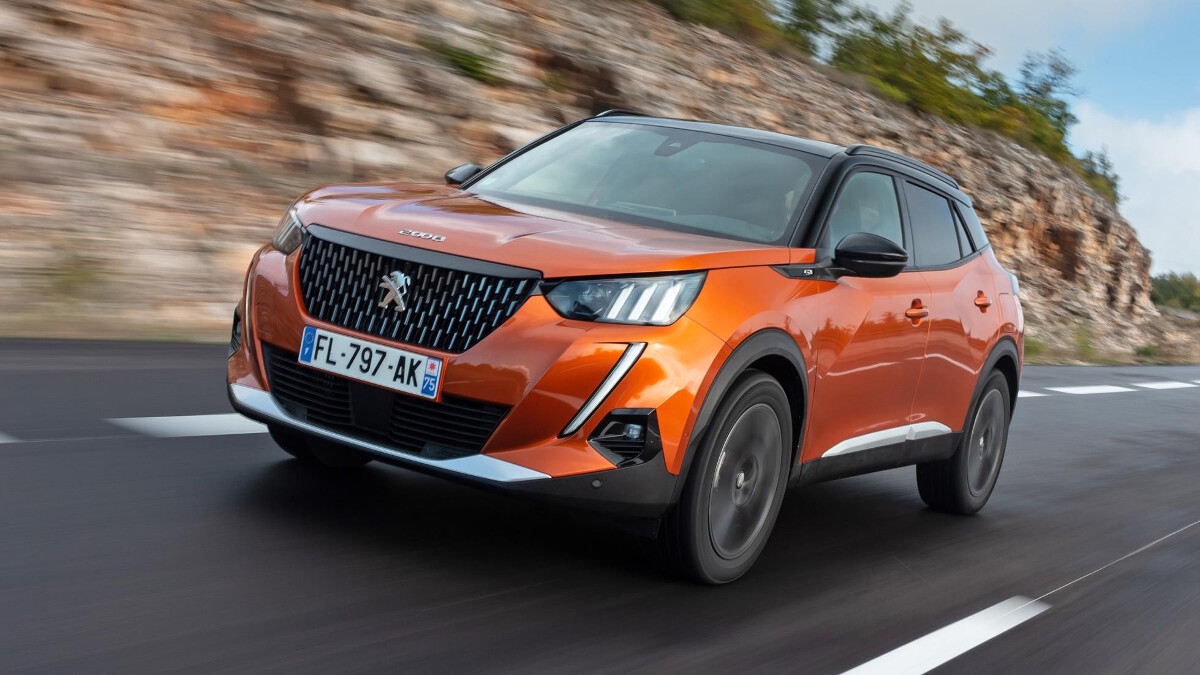 Electric feels like the most natural fit for the glitzy, tech-heavy interior, and the same combo of 100kW power and 50kWh battery as the e-208 has been slotted under the e-2008, adding around 350kg to the curb weight (and thus topping 1.5 tons), but keeping it all in the floor. Better for handling, and it means room for people. Luggage is completely unimpeded, too. The fully-charged range is 310km.
All 2008s are front-driven only, but Grip Control—a rufty-tufty stability control system for looser surfaces—will be an option. Most buyers won't care, nor will they be bothered that Peugeot and Michelin have worked together on bespoke tires to reduce rolling resistance to make the whole thing more refined and efficient. The existence of both evidences that a bit more thought has gone into this than puffing a bit of air into a 208 to inflate it into the class above, though.
All of which bodes well for this being a dinky SUV that continues to make us smile once its rodent-esque face is out of view. Prices start at a whisker over £20,000 (around P1.36 million), with the cheapest e-2008 costing £8,000 (roughly P543,700) more.
On the road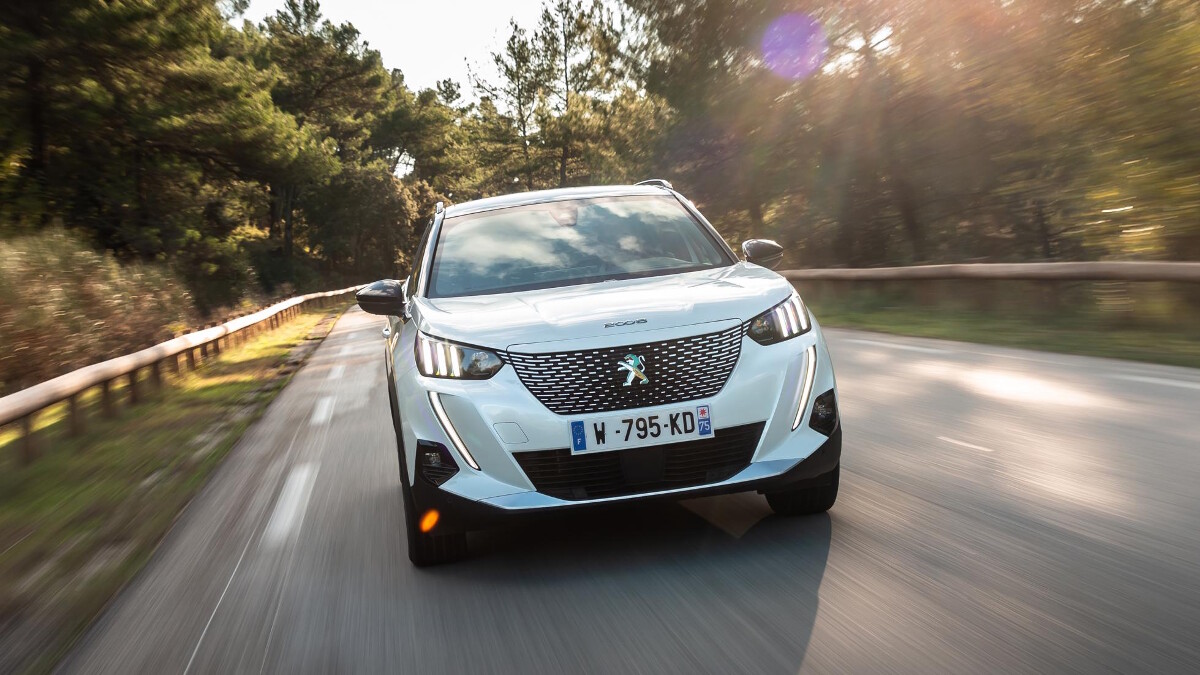 We'll start with electric, because it's most interesting. It's all typical EV fare—gliding away silently, foxing onlookers, before being made very aware of wind noise on the move with no engine noise to mask it. What's lacking is the holy-heck-what-just-happened acceleration even the weediest of EVs offer at urban speeds. The e-2008 is a little more subtle than that, its power delivered smoothly enough to never upset grip at the front axle (at the cost of perplexed, unexpecting passengers).
But there's more depth to the experience here. A Drive Mode toggle switches between Eco (81hp), Normal (107hp) and Sport (the full 134hp), and allows you to best balance performance and battery range. Kept in the third setting, it's a pleasingly brisk car—the punchiest-feeling 2008 in the range—but in truth, you might explore it once and then default to Normal the rest of the time, only really calling on Eco when the next charger looks ominously far away. There's an app to help you manage all that sort of stuff, of course.
The Peugeot e-208 has been criticized for riding too firmly, but the e-2008 is perfectly tolerable, and much like its gasoline and diesel range mates, it doesn't really suffer from a punishing ride any more than its myriad rivals on similarly plump 18-inch wheels. As ever, if you can resist large alloys, you'll have a nicer time for it.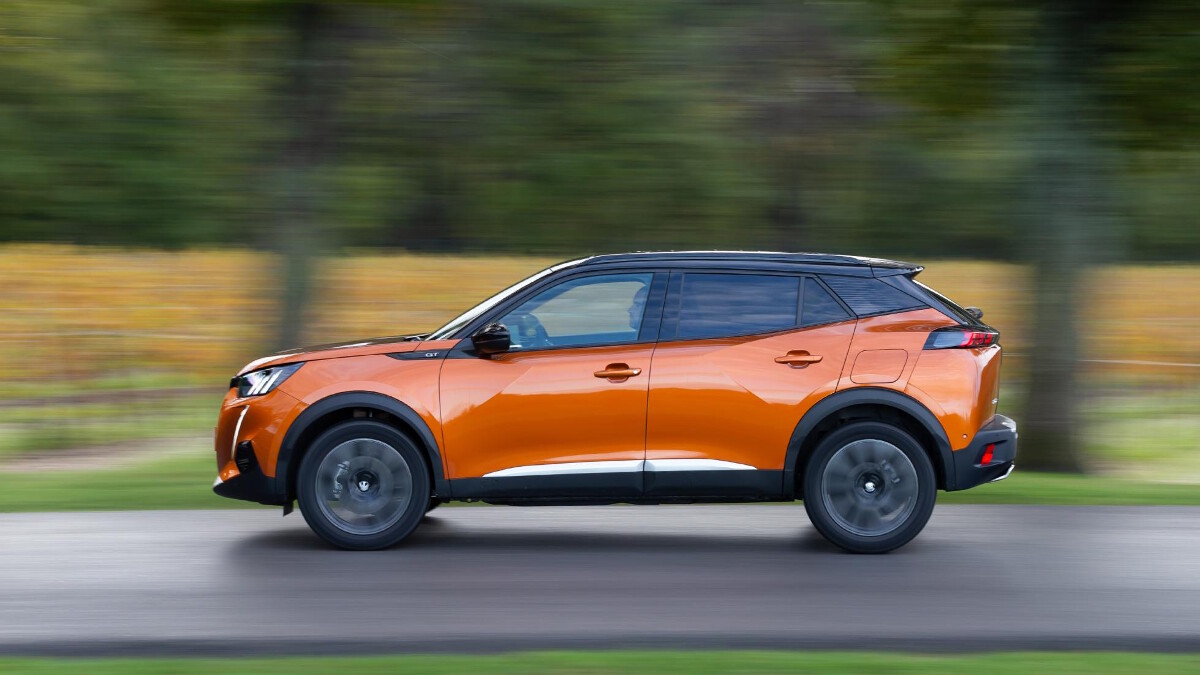 The payoff of a firm-edged ride is reasonably sharp handling, and the 2008 certainly makes its case as the sportiest small crossover thing in the Peugeot, Citroen, DS, and Vauxhall empire. Whether buyers will care (or even notice) that it's amiable to being thrown around is another thing, of course. Of more relevance is how hushed it is on a highway cruise and just how flipping good the eight-speed automatic is on gasoline variants. A bit of us dies inside saying it, but it's a better choice than the manual. We'll hand our petrolhead card in at the door.
Accruing most sales will be the 128hp 1.2-liter three-cylinder gasoline, and rightly so: It accelerates keenly and cruises politely. So much so, the 153hp version can't help but feel a little frivolous. Either is a pleasant choice if you just can't factor an e-2008 into your routine just yet, though.
On the inside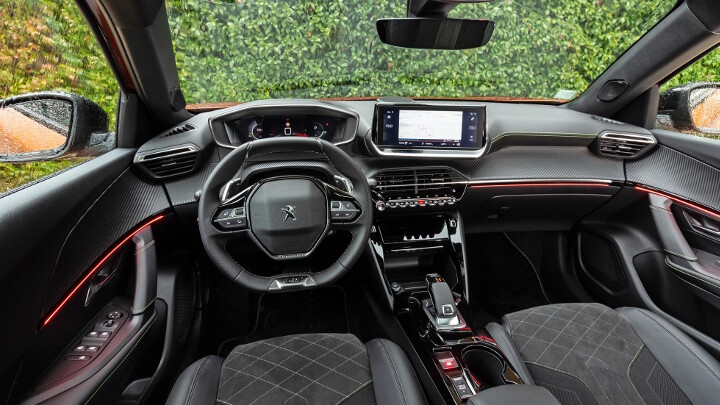 Sure, it's decent to drive, but we reckon more fans will be won inside the 2008. It's a big, big step up on its predecessor with plush materials, fancy stitching, and some ambient lighting that doesn't have a whiff of a cheap provincial-town nightclub.
The star of the show is the '3D cockpit,' standard on all but the entry Active trim (which will make up a mere 10% of sales, anyway). It takes the now de rigueur digital instruments, but adds a double-layered, holographic feel to them, and Peugeot tells us it cuts 0.5sec from drivers' reaction times.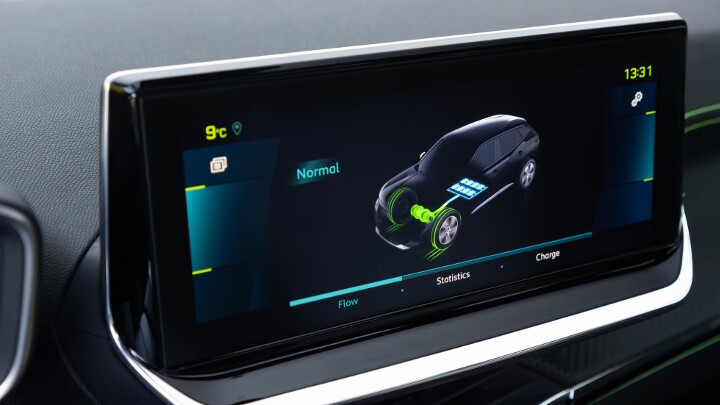 It needs to be seen to be believed, but think of it like Audi's Virtual Cockpit if it was able to display a big satnav map and a big speedometer all at once, among a dizzying array of other functions. It's particularly natty in the e-2008, where you can get a nice graphic showing the energy flow betwixt batteries and motors. The biggest compliment we can pay is that it makes sense of Peugeot's diddy steering wheel, finally warranting the compromised driving position it brings taller drivers.
Other points of note? There are four USB ports—one of them in the new-fangled USB-C format—as well as inductive charging, so you won't be short of power for you and your passengers' devices. One of which will also link seamlessly to the touchscreen via Apple CarPlay and Android Auto, though a neat forward-hinged cubbyhole will also safely prop a phone up in portrait mode if you're keen to use Waze while still viewing the car's own media setup. Thoughtful.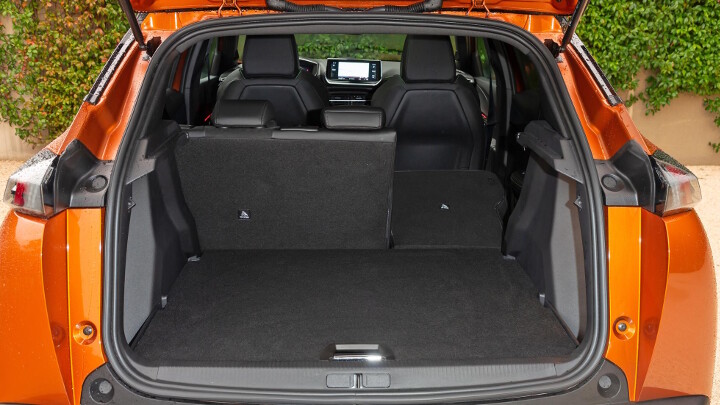 The 434-liter luggage space (rear seats up) doesn't change between gasoline, diesel, and electric 2008s, and the trunk floor is two tiered so you can tuck the scruffy charging cables away from your bags. There's enough space in the back for most sizes of adult, too.
Perhaps the only real negative comes if you swing a door open while the car's still running (while checking your distance from a curb, or suchlike), a move which initiates the most dreadfully shrill noise in the history of motoring. It's afflicted Peugeots for years and it's awful.
Final thoughts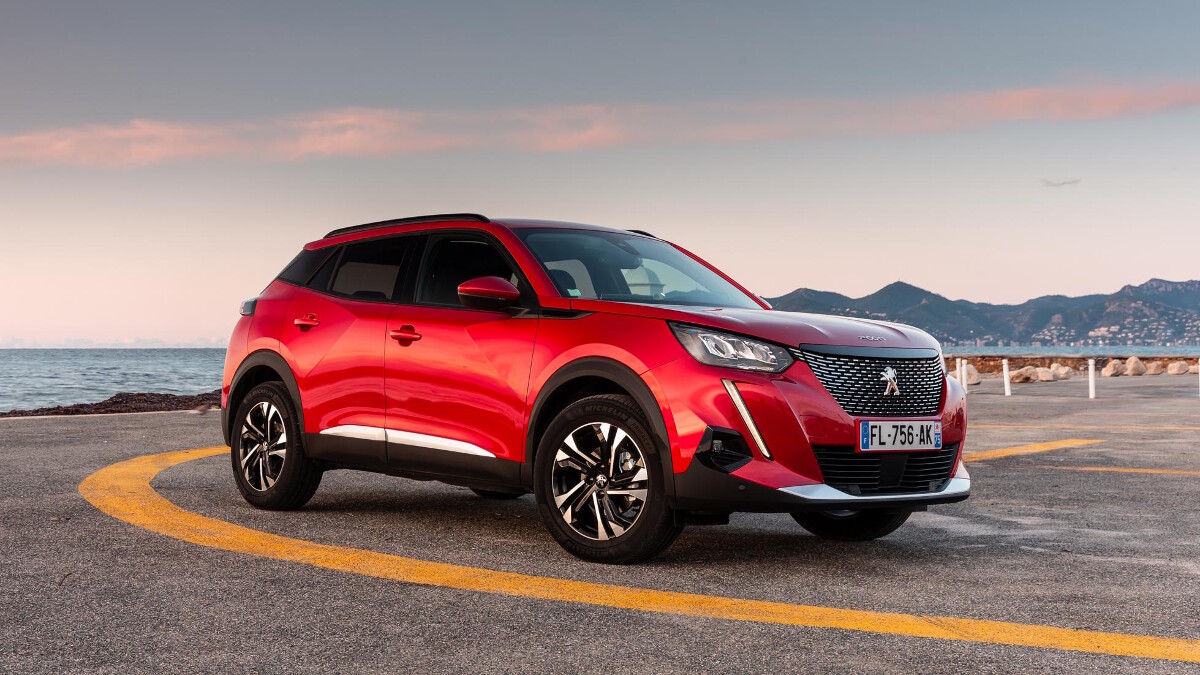 We can hear you stifling your yawns, as yet another small SUV thingy launches. This is among the good ones, though: It suits its skin rather than looking like a bloated hatchback, and while its tech is all nabbed from the smaller 208, it's implemented beautifully and—between the optional electric power and those fancy dials—gives the 2008 a genuinely fresh feel in a bustling, often dizzyingly crowded genre.
Cost might be of minor concern, however: If you want one of the nicer transmissions, the two-tone color scheme, and some decent safety equipment, you'll be sailing toward £30,000 (around P2.04 million) before you know it.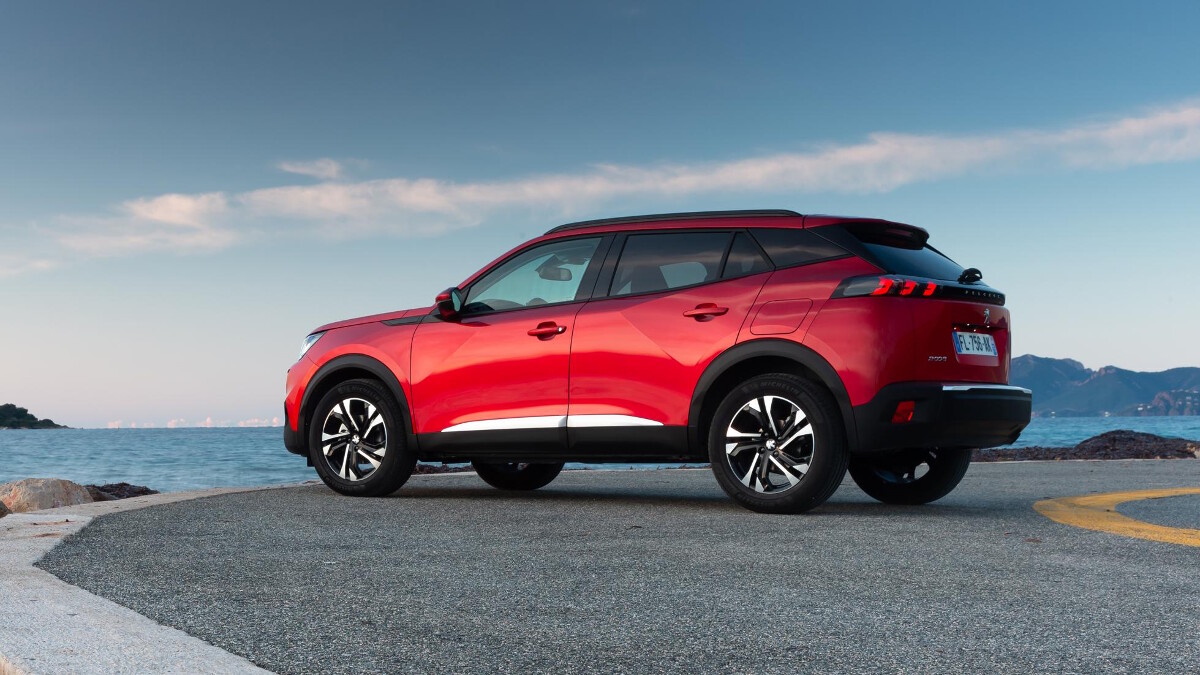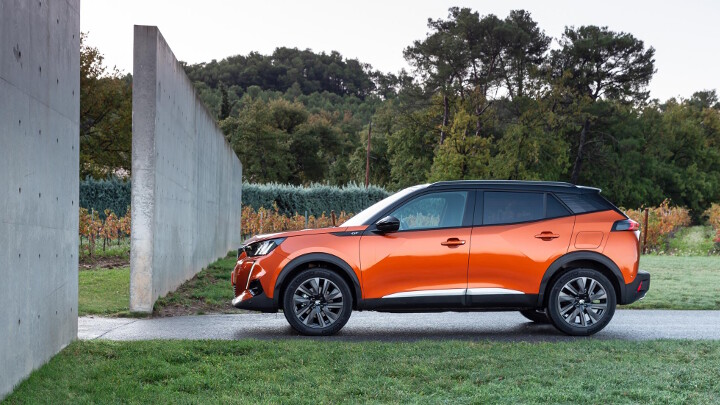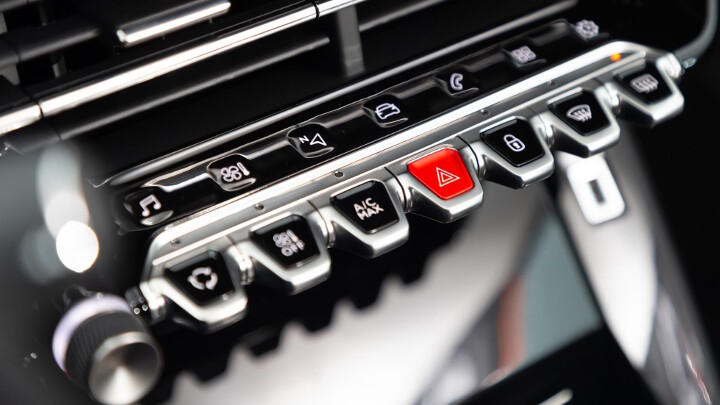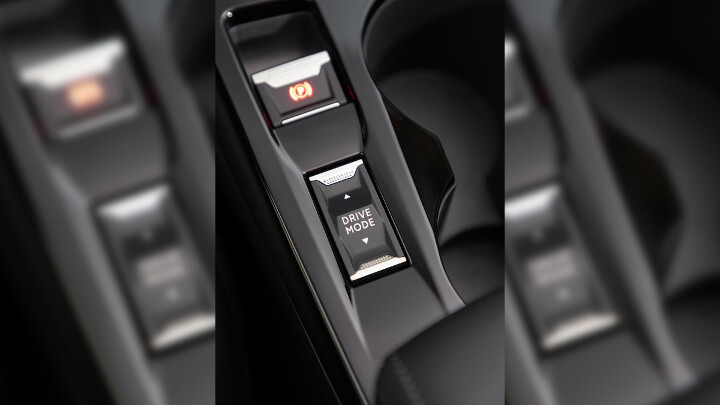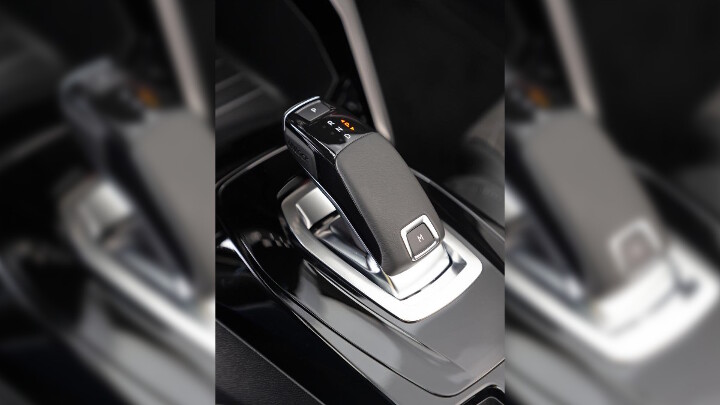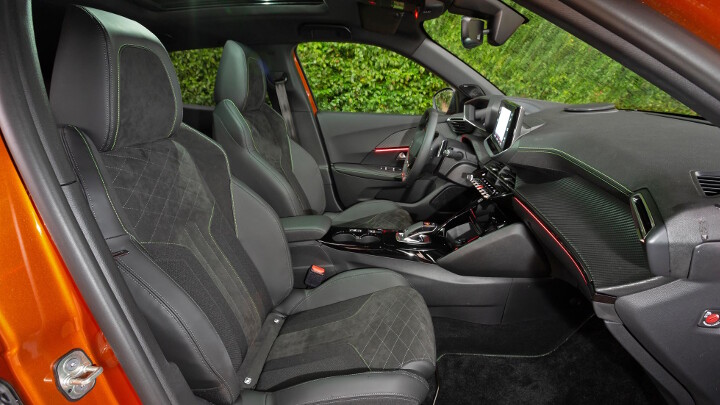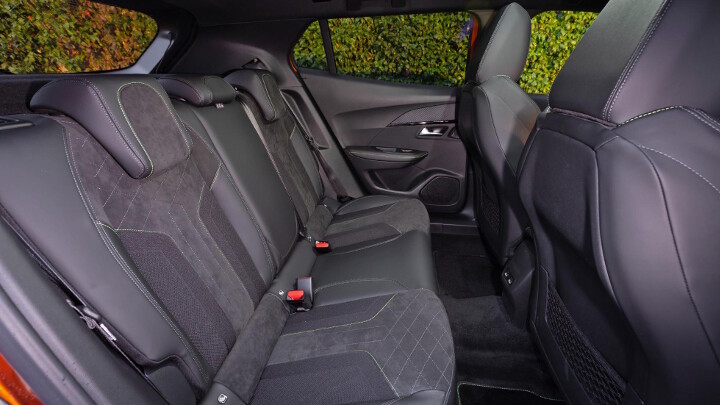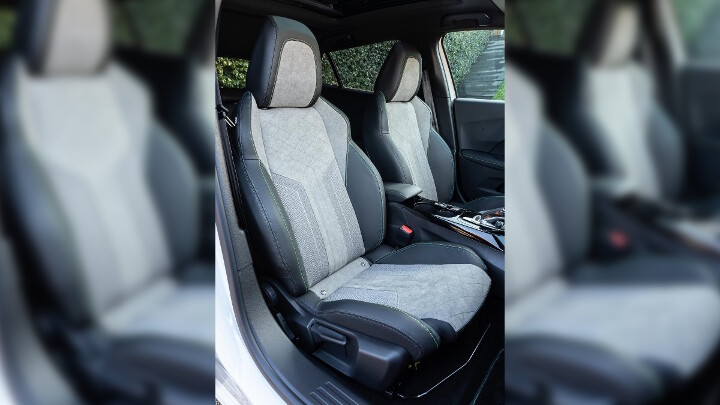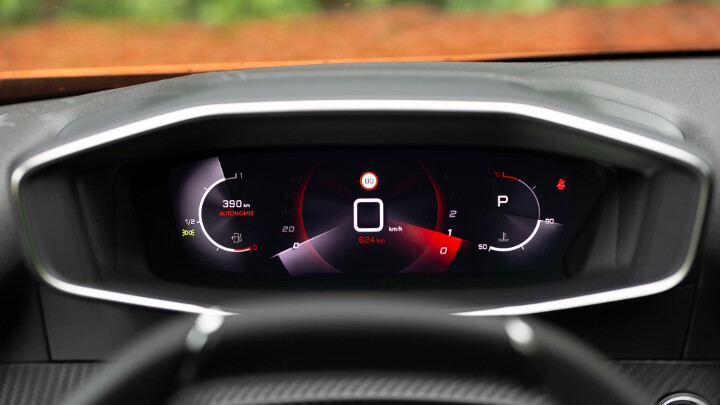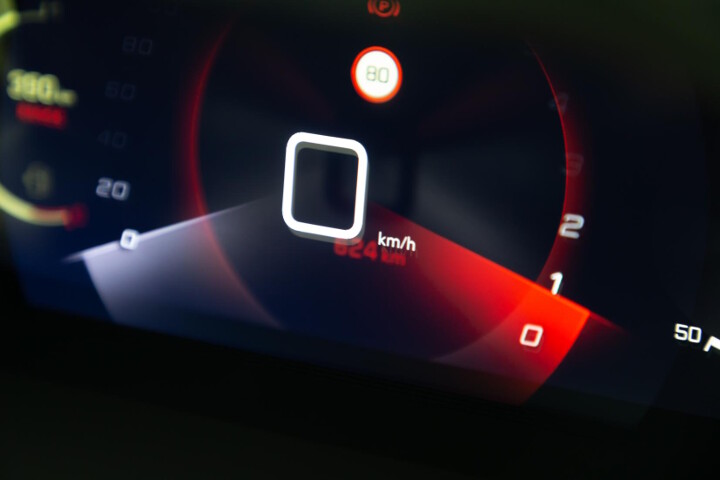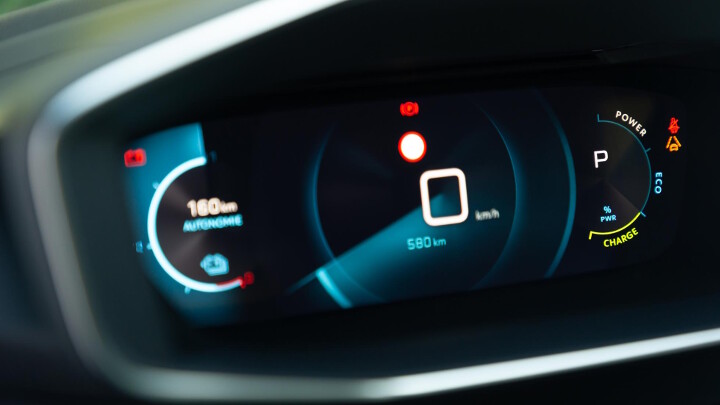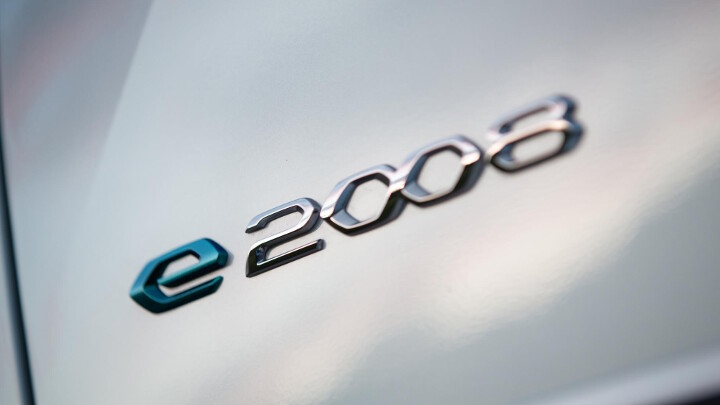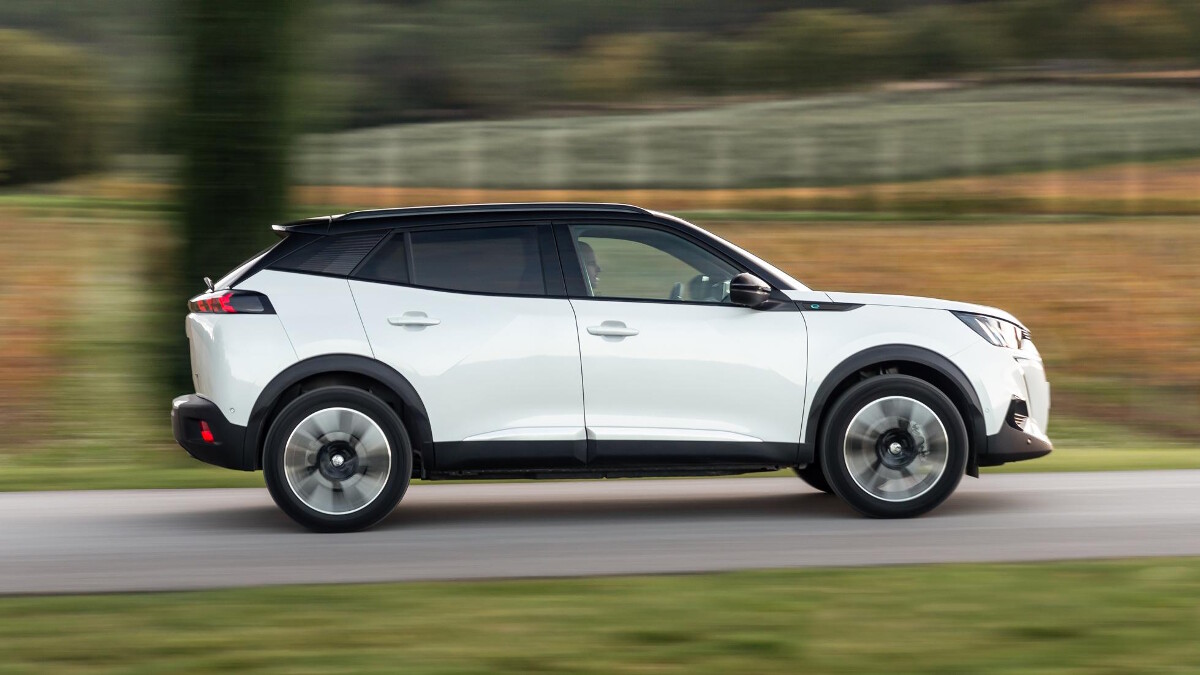 NOTE: This article first appeared on TopGear.com. Minor edits have been made.