Wait, isn't that the old 911?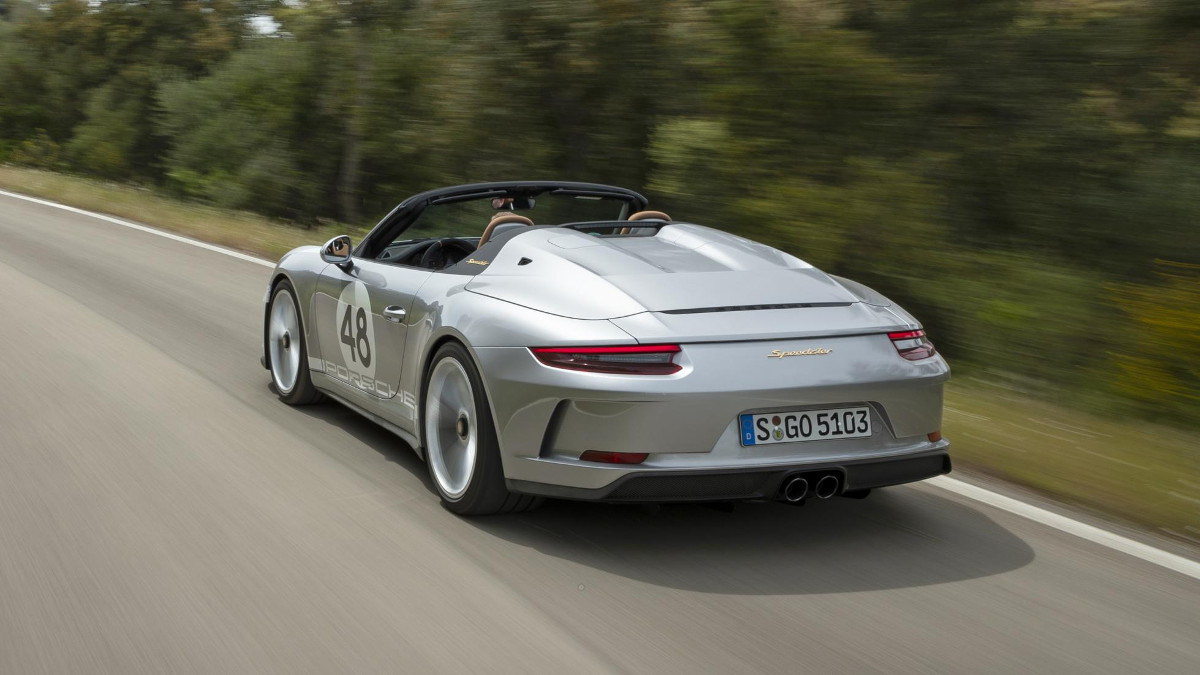 Very well spotted. The new 992-generation Porsche 911 may currently be melting our expectations of how well-rounded a sports car can be, but the outgoing 991-gen hasn't quite retired yet. This 911 Speedster is its spectacular send-off—a roofless, rear-engined Porsche with motorsport blood coursing through its veins.
A motorsport convertible. Say what?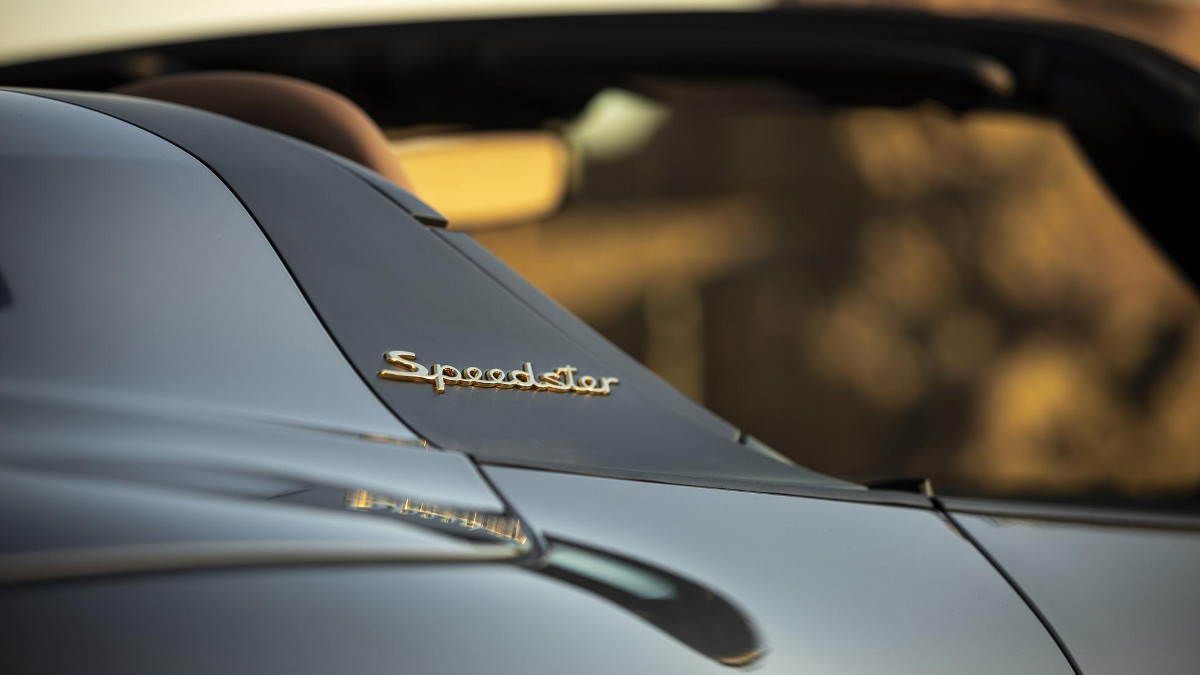 ADVERTISEMENT - CONTINUE READING BELOW ↓
Yep, the needs and wishes of keen drivers and keen tanners rarely overlap, but there's more to this Speedster than meets the eye. Overseen by Andreas Preuninger—affectionally known as 'Mr. GT3'—it has every bit as much credibility as the 911 GT3 and GT2 models, despite appearing, on first acquaintance, a bit sexier. For want of a more eloquent word.
Beneath the skin, its chassis is a cocktail of 911 Cabriolet and GT3 bits, with the latter's screaming 4.0-liter flat-six slotted behind the back axle. Only here it's tuned to be even sharper, even harder-cored. Yikes.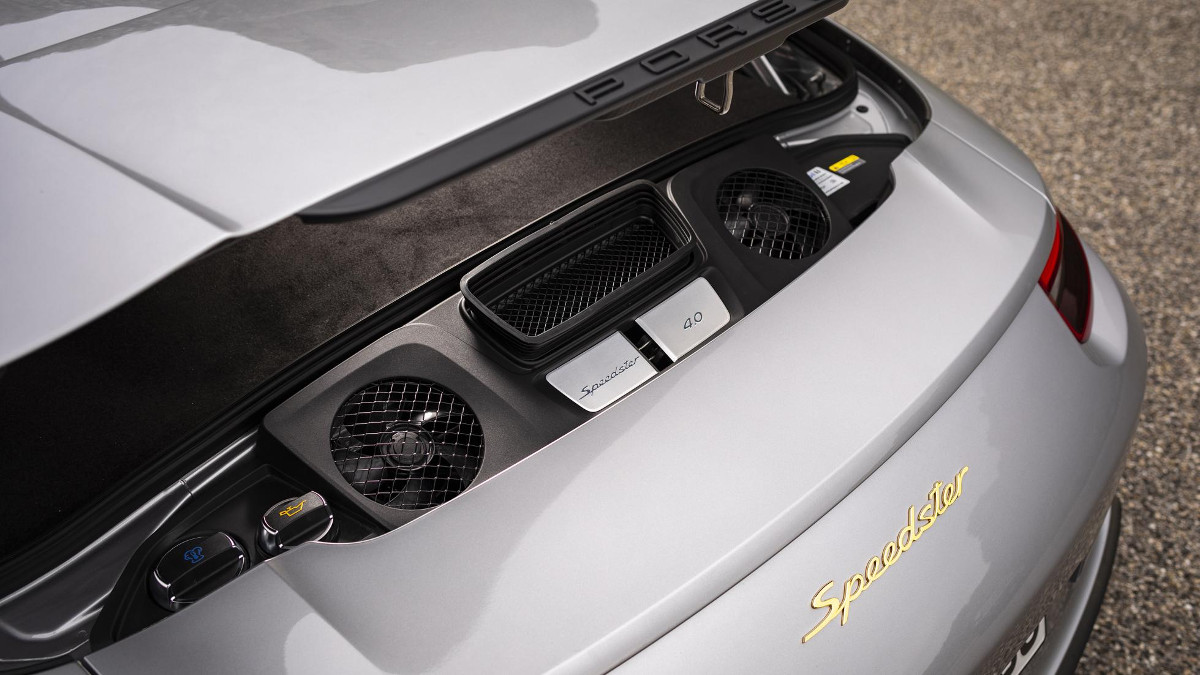 So while a new, emissions-focused exhaust system lowers the volume a bit, the engine gets individual throttle bodies and even higher-pressure direction injection, freeing another 10hp (power now totaling 503hp) and making the throttle even more responsive than before. The auto-blip function of the manual gearbox is now so finely developed, even Preuninger himself never turns it off for DIY heel-and-toeing. Though rest assured you still can turn it off, driving nerds.
ADVERTISEMENT - CONTINUE READING BELOW ↓
Recommended Videos
It's a cabrio. Surely an auto's optional?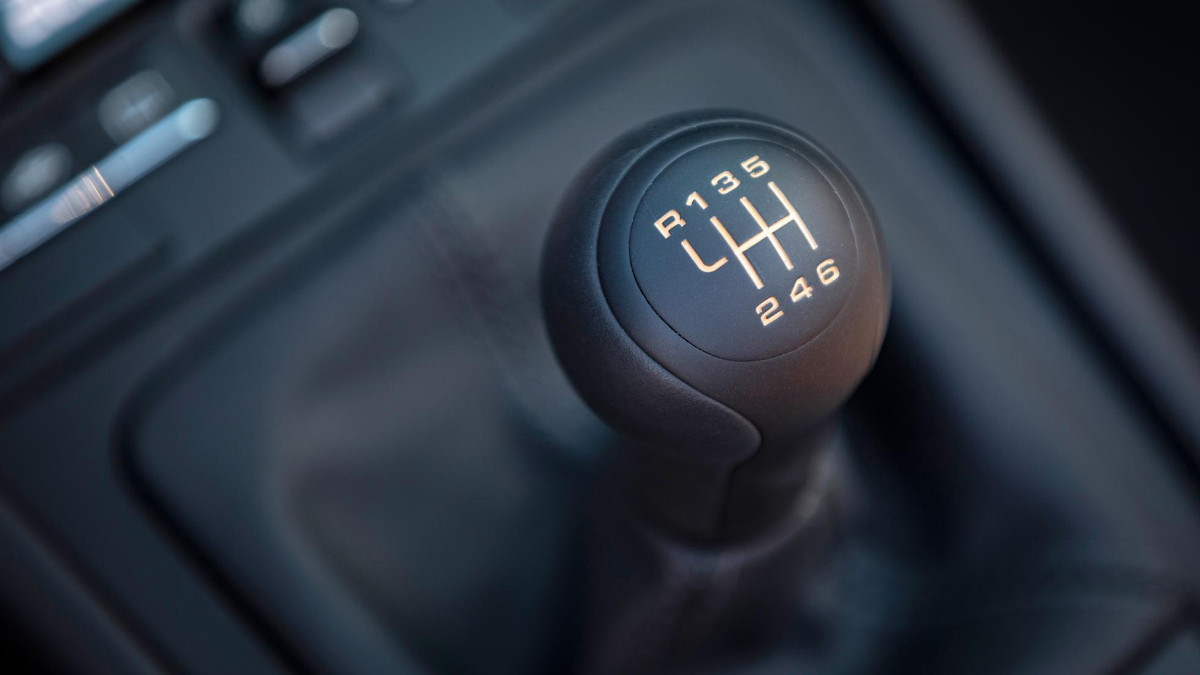 Nope. Unlike in the GT3, there's no PDK paddle shifter on the options list. Every single one of the 1,948 units being produced is manual. "Fun is more important than the figures," Preuninger tells us, so there have been no Nürburgring lap targets, either. This is a feel-good car first and foremost.
Having spent his last couple of decades modifying soft-top 911s at home, Preuninger has always wanted to make a car like this, and the Speedster popped into his head at the same time as the mighty 911 R. In fact, we should think of the two cars as non-identical twins. The only reason they've arrived three years apart is that development budgets wouldn't cover both at the same time. Good: This engine maxed out at a measly 8,500rpm back in 2016, but Porsche has since extracted the full 9,000rpm from it. My goodness, the noise.
ADVERTISEMENT - CONTINUE READING BELOW ↓
All the better without a roof, I'll bet...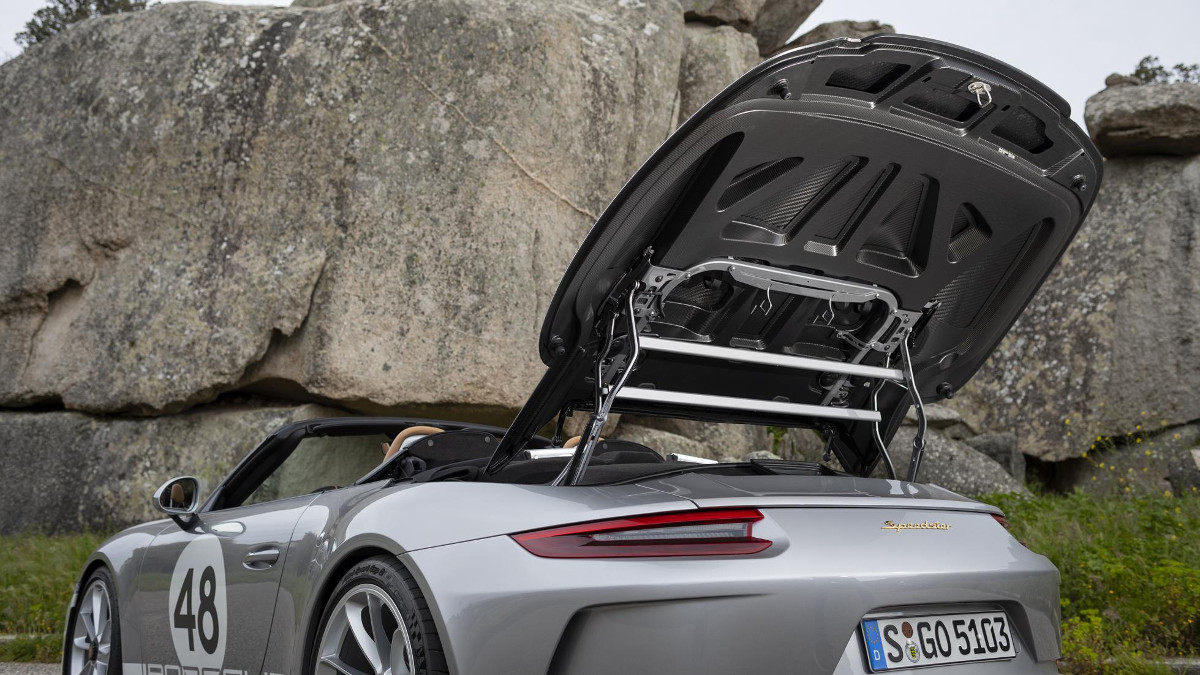 Well, it's hardly shabby roof up, but flip down the Speedster's fabric hood—an awkward manual job that involves manhandling the largest piece of carbon in the vast VW empire—and every one of those rpms will bounce off the nearest rockface before ricocheting into your ear. And directly to the nerves in your funny places.
Hanging on for the full nine thousand goes against instinct, because, despite its lack of turbos, this is an obscenely torquey engine. Getting to 8,000rpm requires willpower, but that final 9,000rpm just feels indecent, an act best not done in public for so many reasons.

Find a stretch of road quick and empty enough to wring every last rev out, though, and it's a high you'll want to spend the rest of your life chasing. That final, wailing stretch to the redline is every bit as day-enriching and life-affirming as squirming through a load of Italian hairpins in a mid-engined Ferrari.
It makes a good noise, I get it. But does it handle?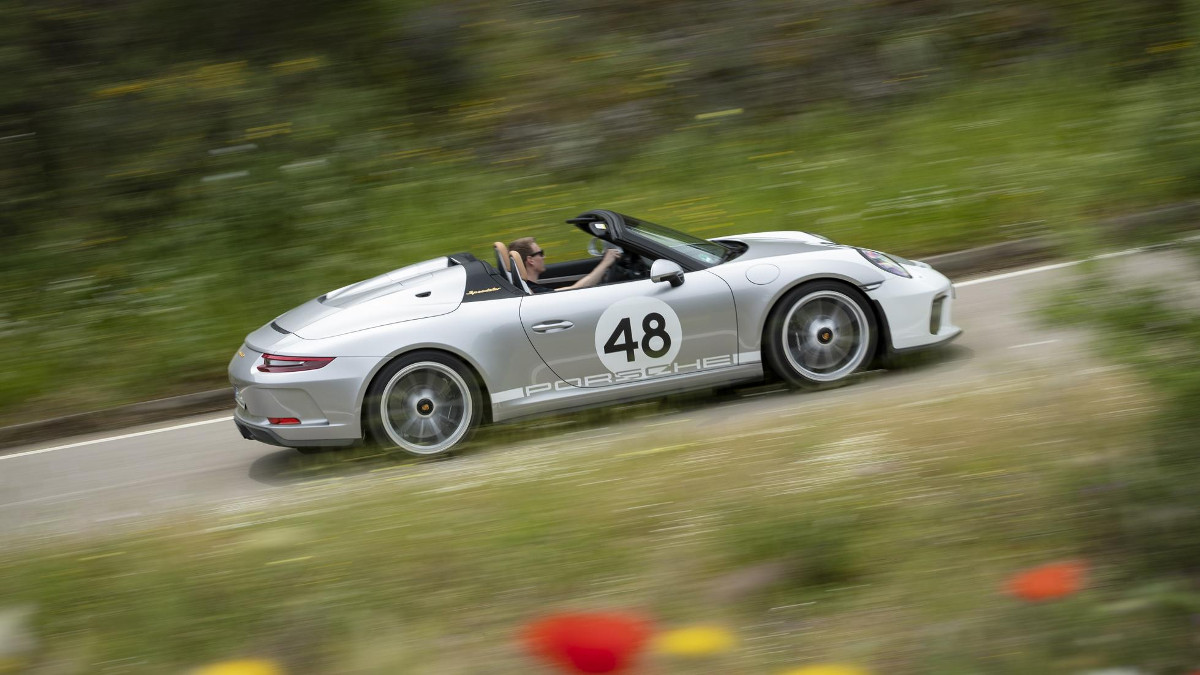 The same suspension, four-wheel steering, and carbon-ceramic braking systems as the GT3 live beneath, with small tweaks to account for the Speedster's slightly heftier weight and its different structure. So yep, it handles.
Perhaps, driven back to back with its roofed relation, you'd find some slight sogginess. I sincerely doubt it, though. The instantaneous throttle response, the utterly transparent steering, the sheer alacrity of its turn-in...the Speedster is a car completely free of slack, bristling with feedback and bombarding just about every one of your nerve endings relentlessly and tirelessly.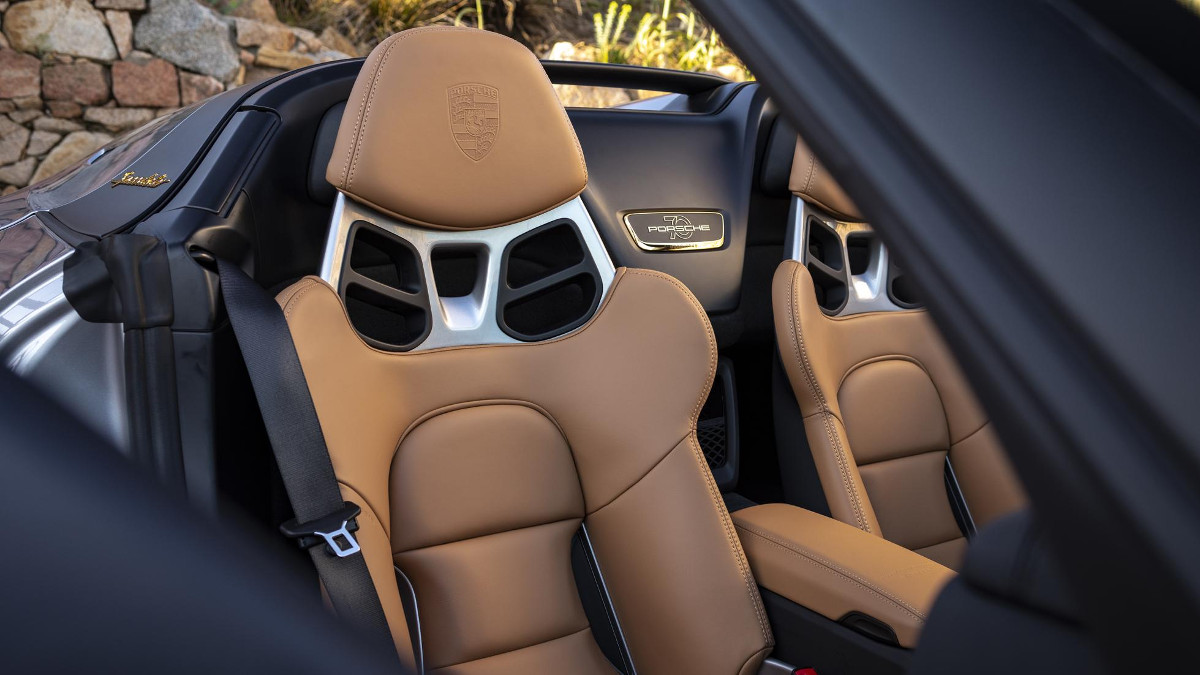 ADVERTISEMENT - CONTINUE READING BELOW ↓
The grip limits are so staggeringly high that you'd be foolish to ever slide this around on the road, but rarely has that mattered so little. It's a thoroughly pleasant car to just cruise around in, changing gear for the hell of it, enjoying how muscular the engine is low down and playing tunes with the exhaust. But you're missing out if you don't extend its abilities as far as you dare. The fact that Porsche has vehemently refused to offer PDK shows this really is a car for driving with intent, too.
Electric steering gets no better than this. Changing gear gets no more satisfying than this. The Speedster feels like a slightly anachronistic step back in time after the tech-rich 992 (the interior suddenly feels old), but that's probably why it's so damn lovely.
What makes its roof different to a 911 Cabrio's?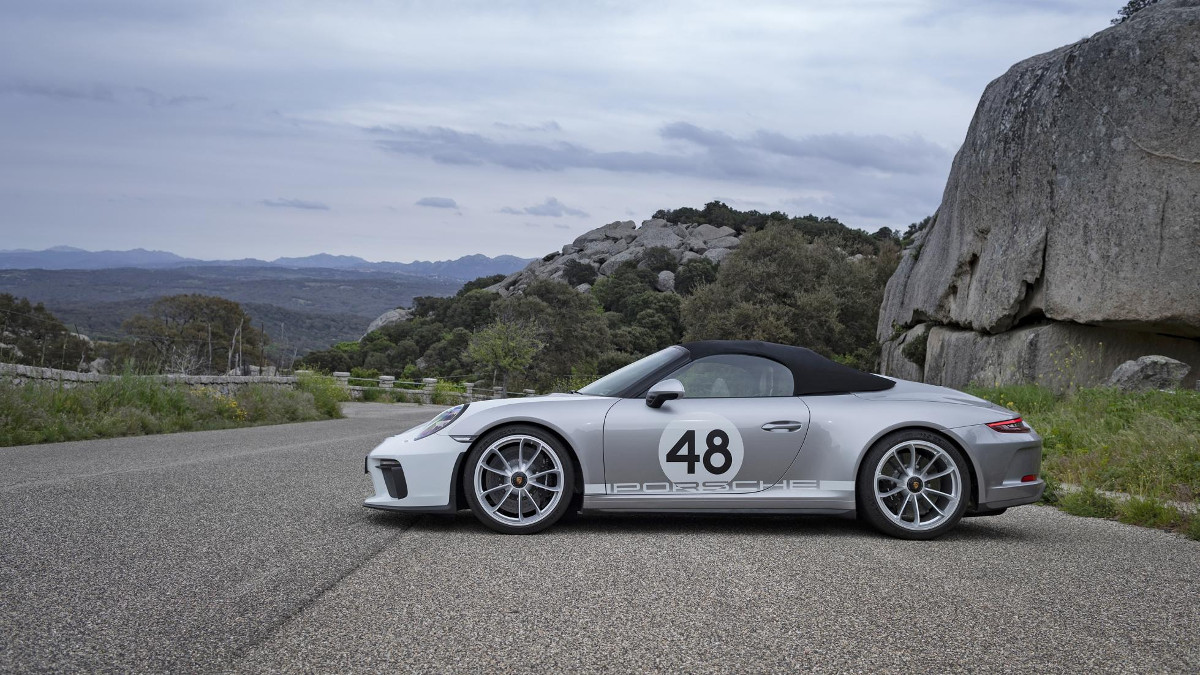 It's slenderer, for starters, as is the windshield. In the Cabrio, you hold an electronic button for 10sec or so and the whole thing folds away, fuss-free. There are back seats, too. Here, there's only seating for two, and after electronically releasing the roof from the top of the screen, you then have to climb out, fold back the huge carbon-reinforced plastic rear deck (easy work, it's spookily light), concertina the fabric roof into the space that's opened up, then clunk the deck back down into place.
It's an involved experience, and of course, you have to be pulled over and at a standstill. No instant shelter from a sudden rain shower here. But it's not physically demanding, and getting such an intimate look at the car's lightweight manufacture is geekily gratifying. Without any of the Cabrio's wind-deflection kit, things are much more breezy on the move.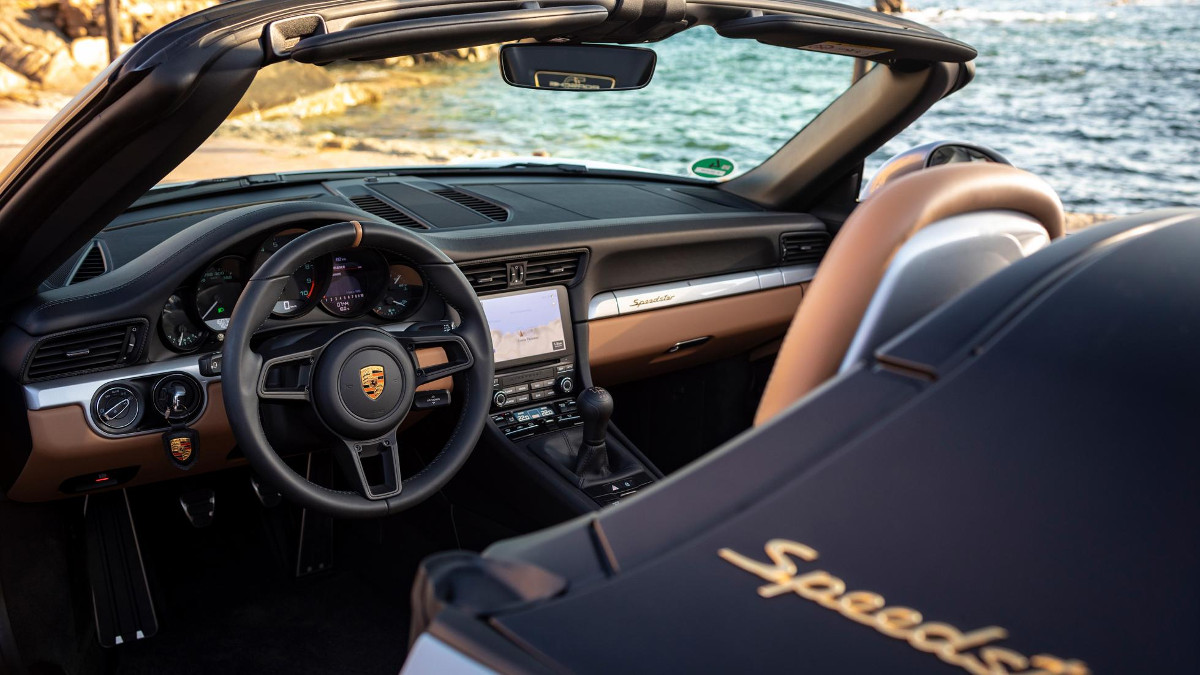 ADVERTISEMENT - CONTINUE READING BELOW ↓
Porsche thought about having no roof at all, for ultimate lightweighting. Some of its harder-cored, 918 Spyder-owning customers actively discouraged the carmaker from adding one, in fact. But the presence of a proper roof structure (over a fiddly tonneau cover) surely means you'll use this car, given it allows you to leave it parked up safely and use it comfortably in the wet.
So how much is it?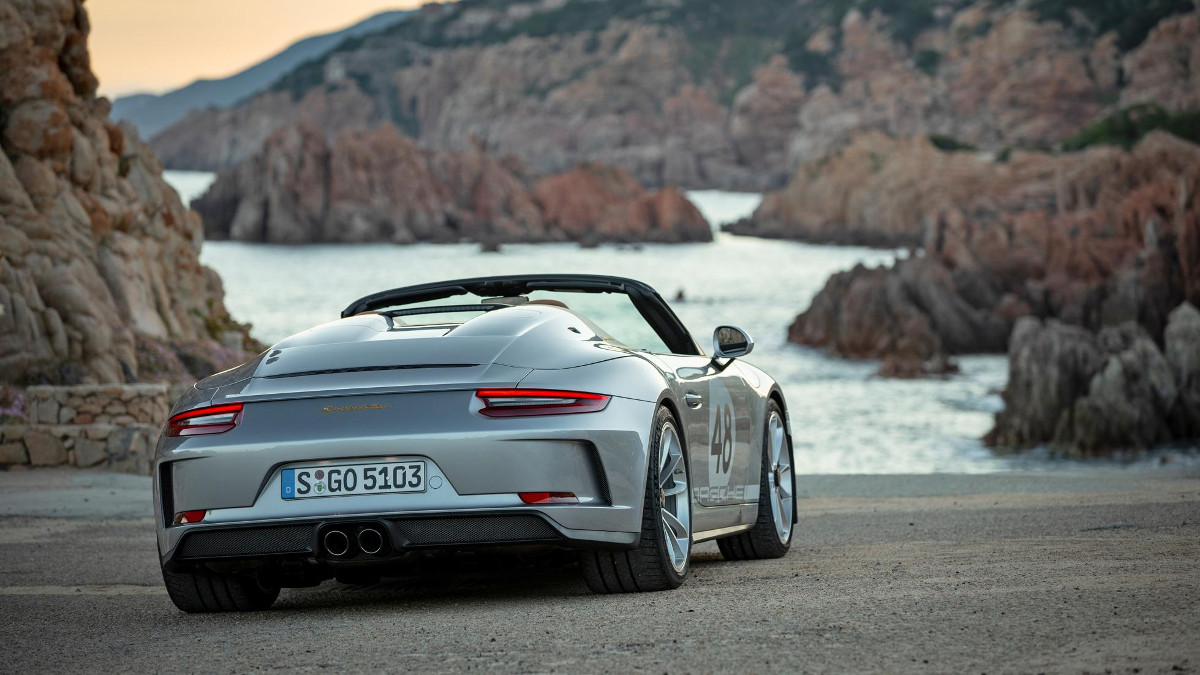 Um, £211,599 (around P14.2 million). Which is nearly twice what its GT3 base car cost when new. Motorsport-developed 911s have a tendency to ascend in value pretty quickly, though. The chunkiest option is the £15,302 (around P1.03 million) Heritage Design pack that you can see on the silver car pictured here, but you can delete its decals. Silver, tan, and gold detailing works far more sweetly than you might imagine, and without the slightly naff numbering, it'd be our choice.
Even though the Speedster's not track-focused, you can delete the climate control and the stereo, and Porsche expects about 25% of customers to do so, compared to just 3% of GT3 drivers who typically keep the aircon to make track days less sweaty.
The price still sounds ludicrous.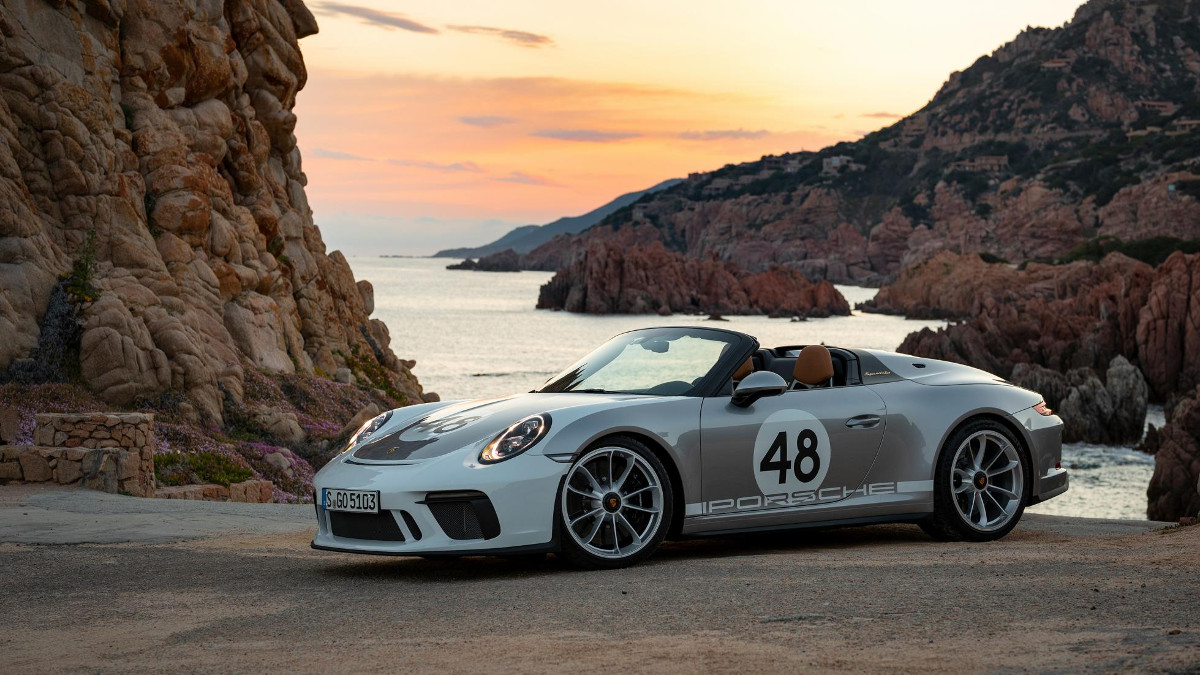 Then it's worth telling you just how painfully complex the engineering behind the slightly lower windshield is, with all manner of new tooling required to make it work. Likewise the new exhaust system; despite the addition of a particulate filter to keep it within emissions regulations, it's actually 10kg lighter than before, thanks to exquisite new soldering.
Porsche wouldn't have gone to all that effort for fewer than 2,000 cars, we suspect, meaning this engine almost certainly lives on in future motorsport models. Far from being the 991-gen's swan song, then, this Speedster offers us a glimpse of Porsche's still naturally aspirated future, which should warm the cockles of every car enthusiast reading. Told you this was a feel-good car.
ADVERTISEMENT - CONTINUE READING BELOW ↓
2019 Porsche 911 Speedster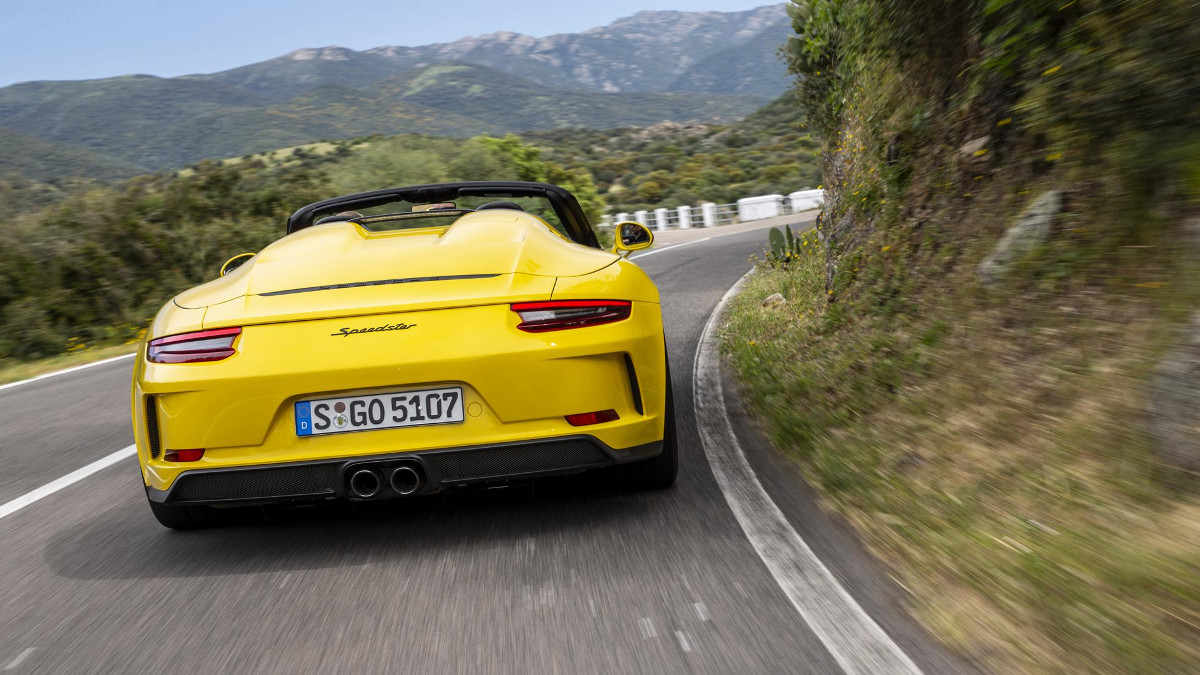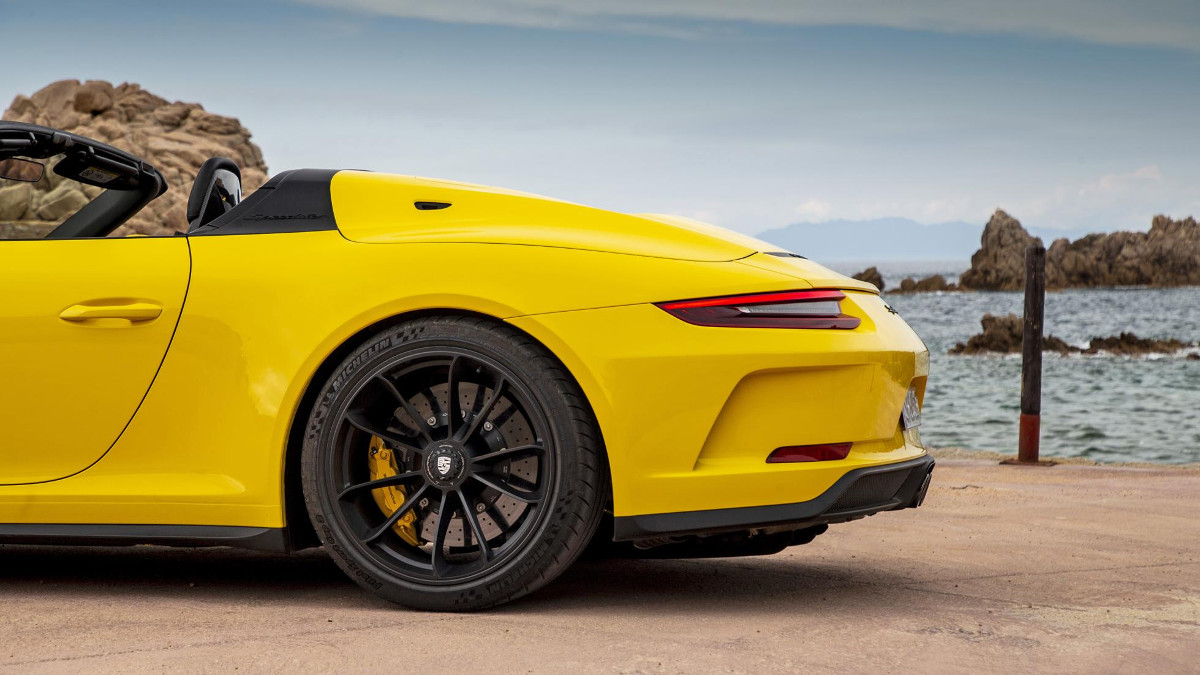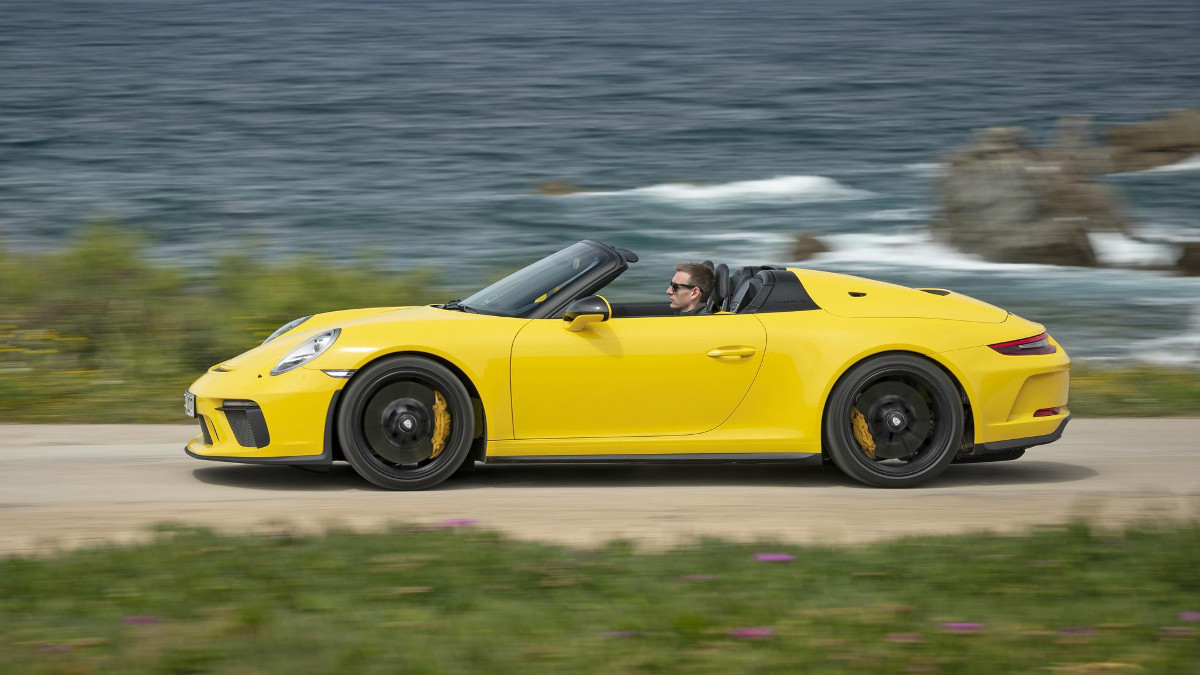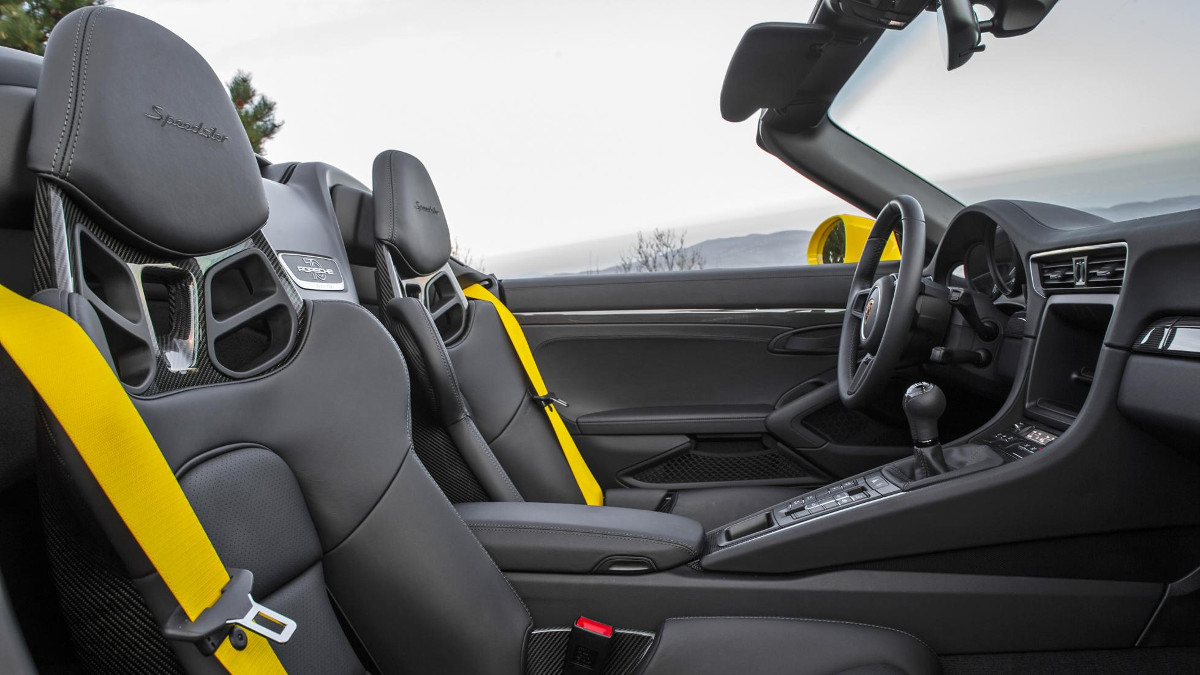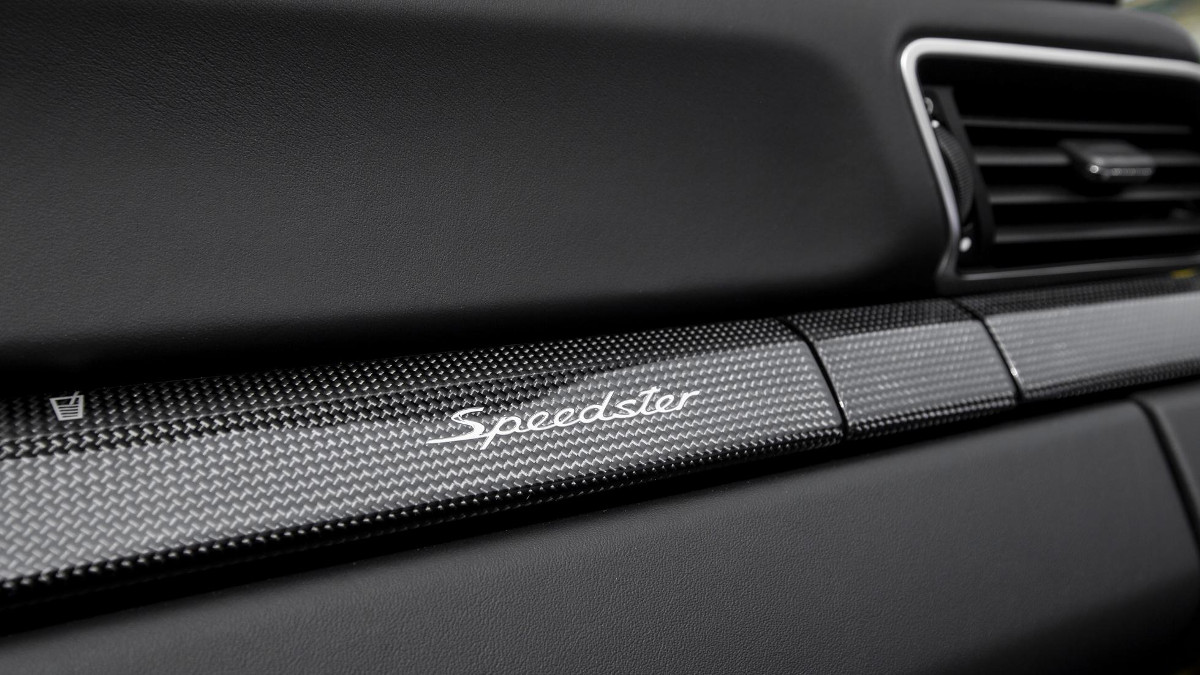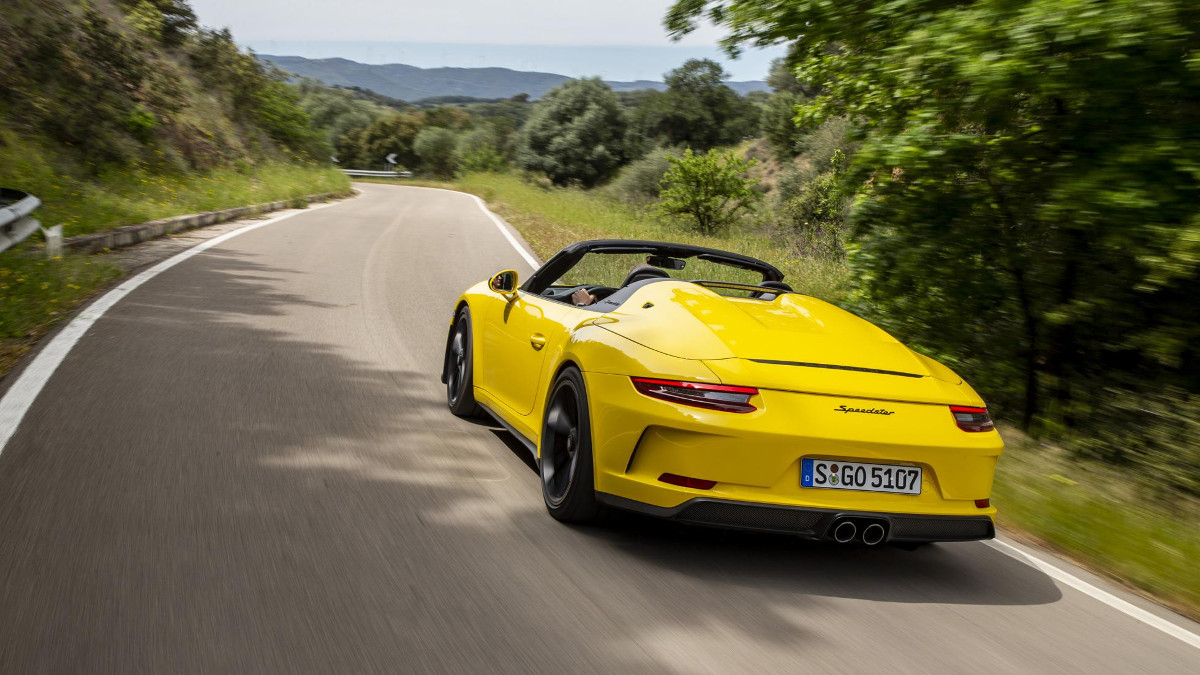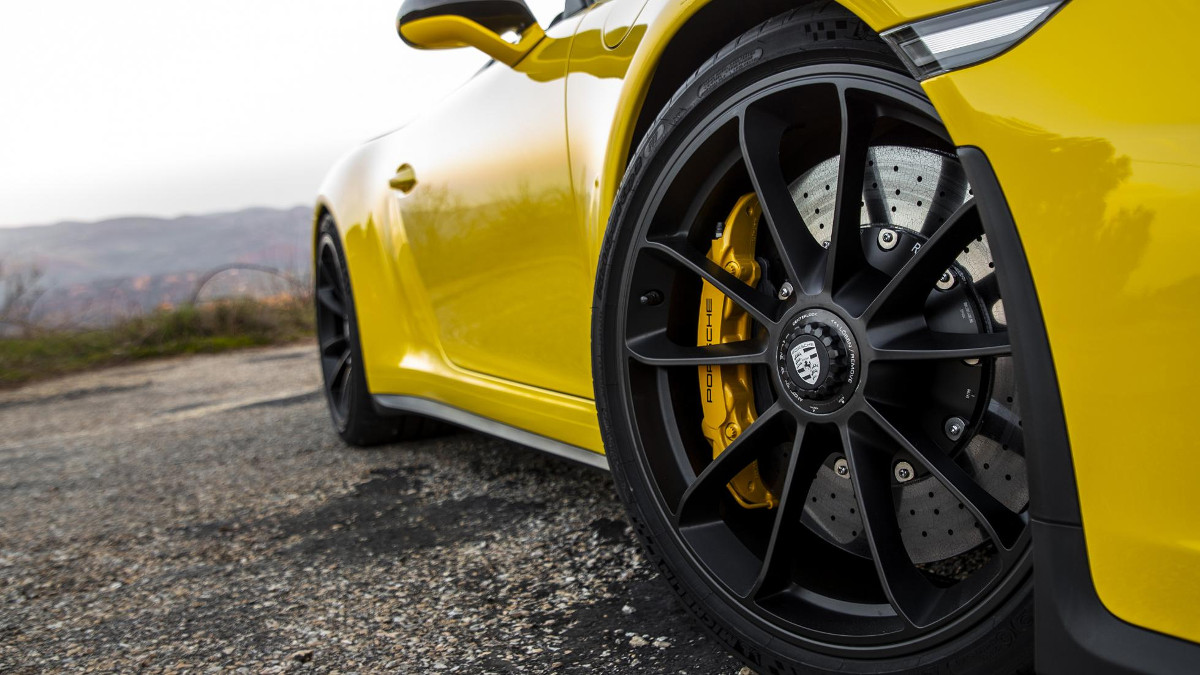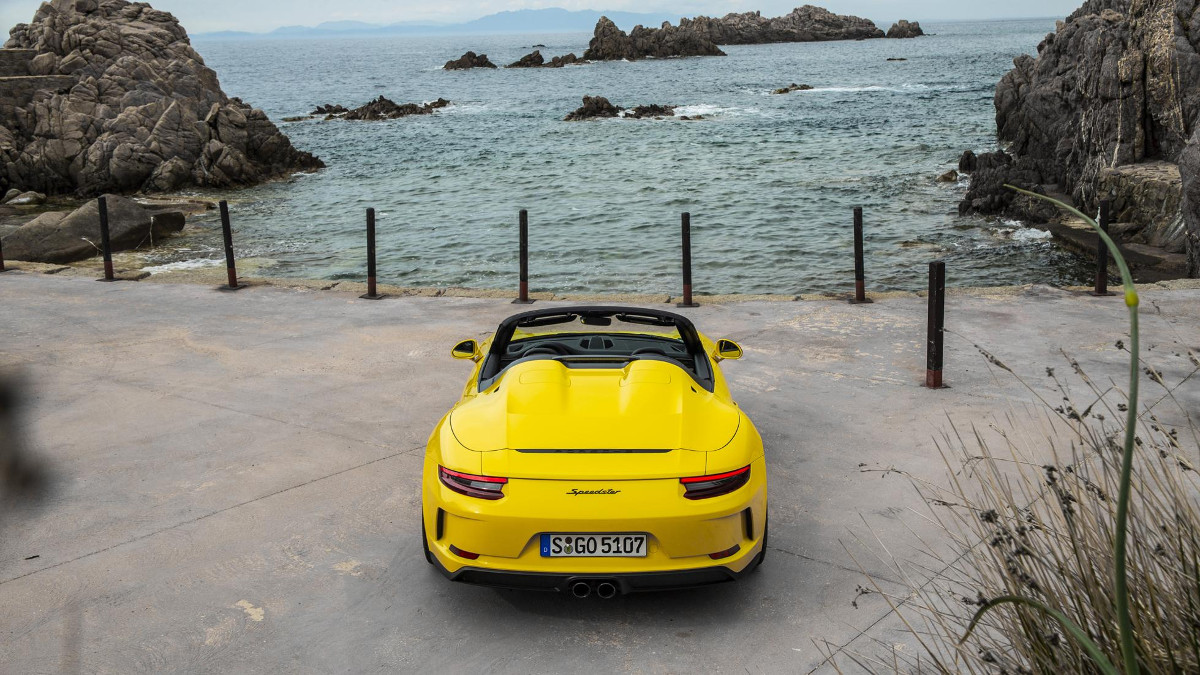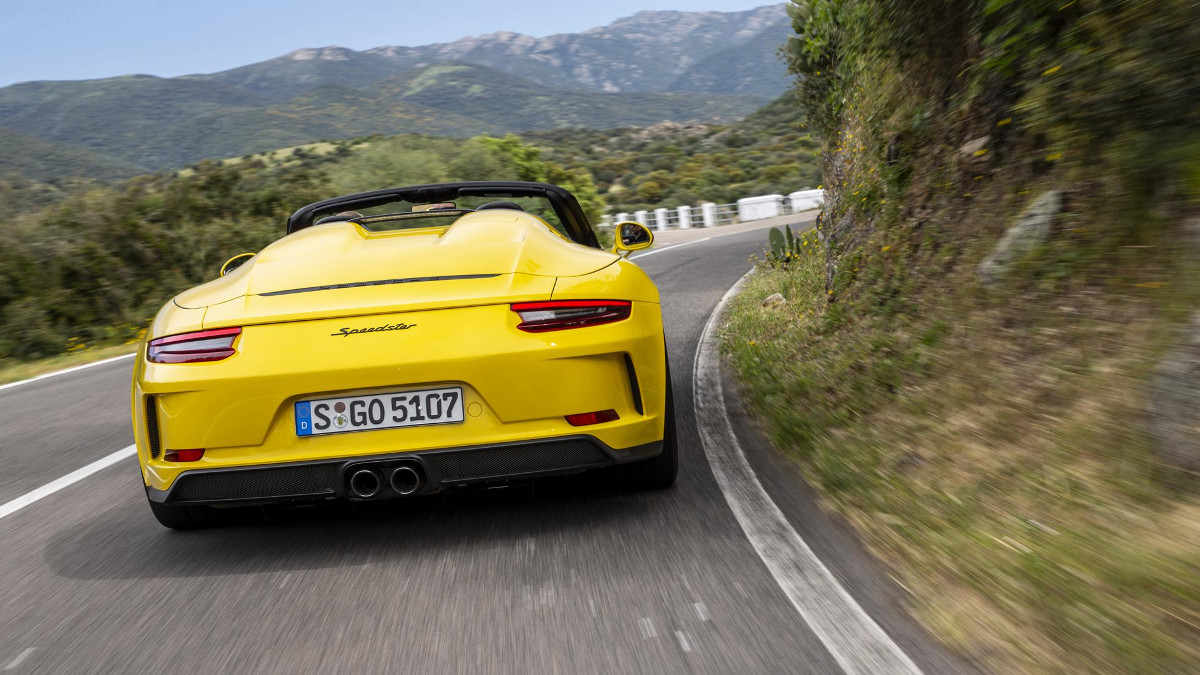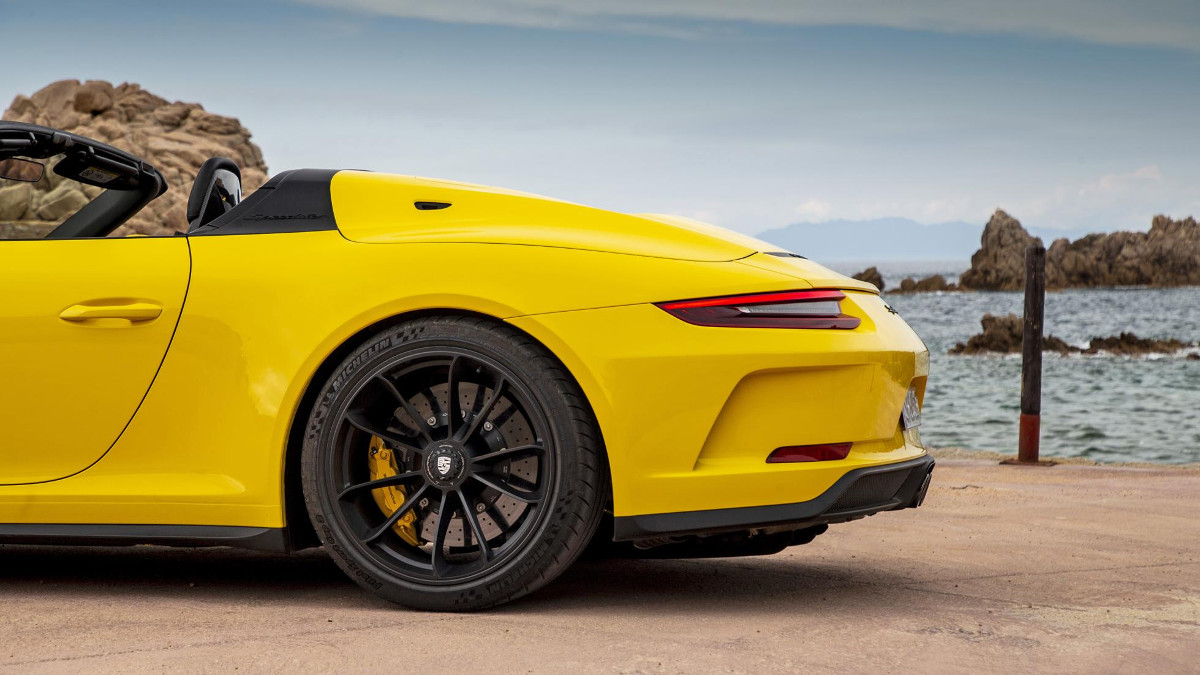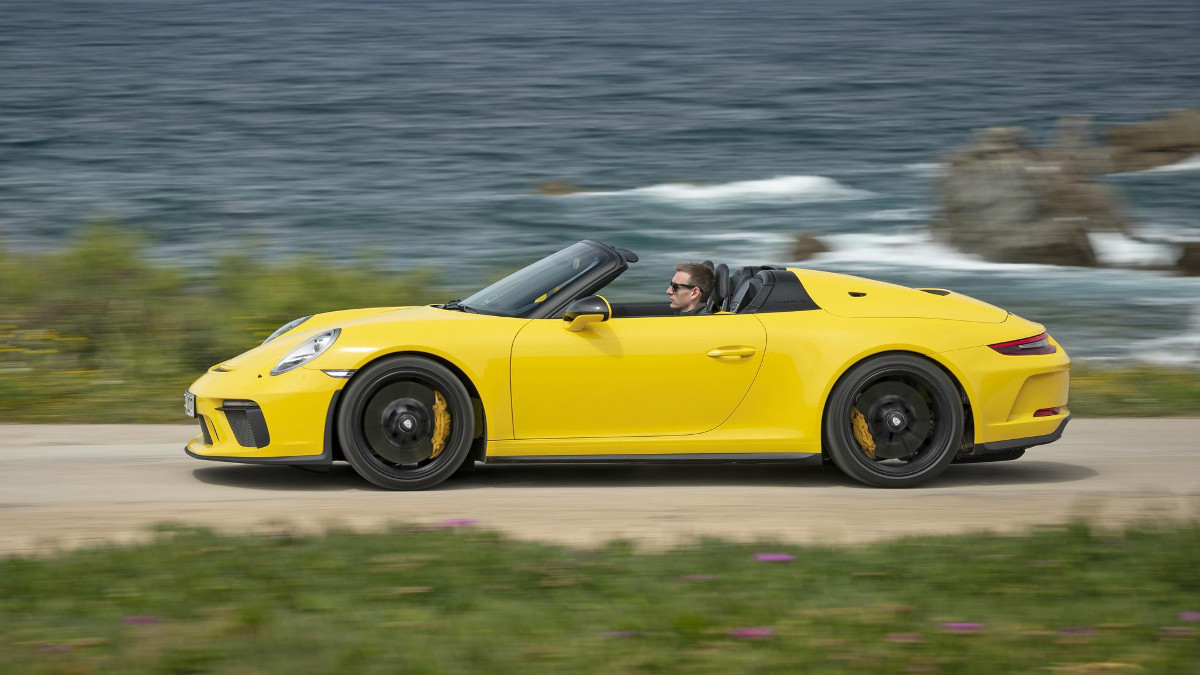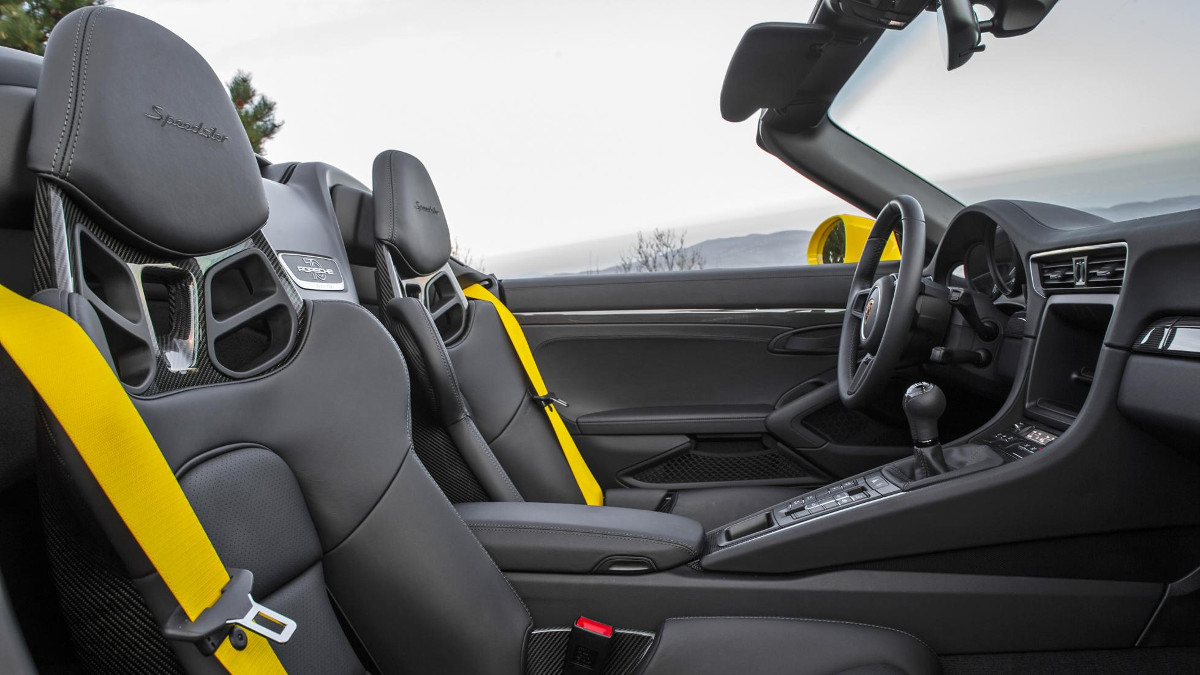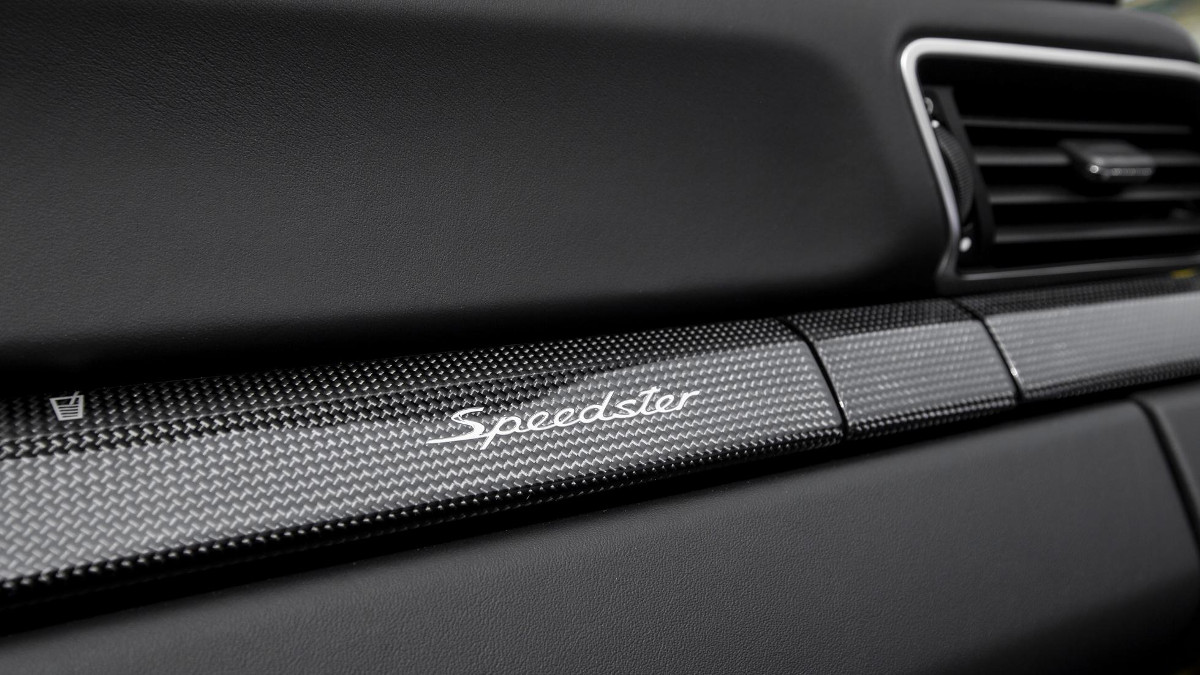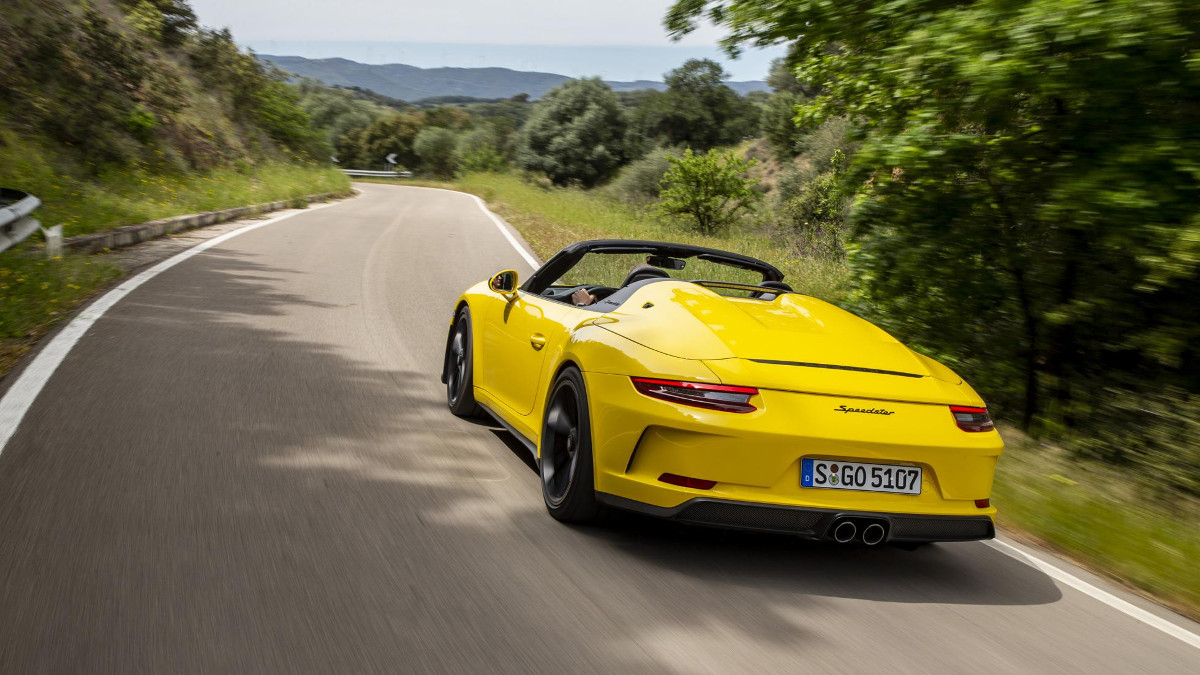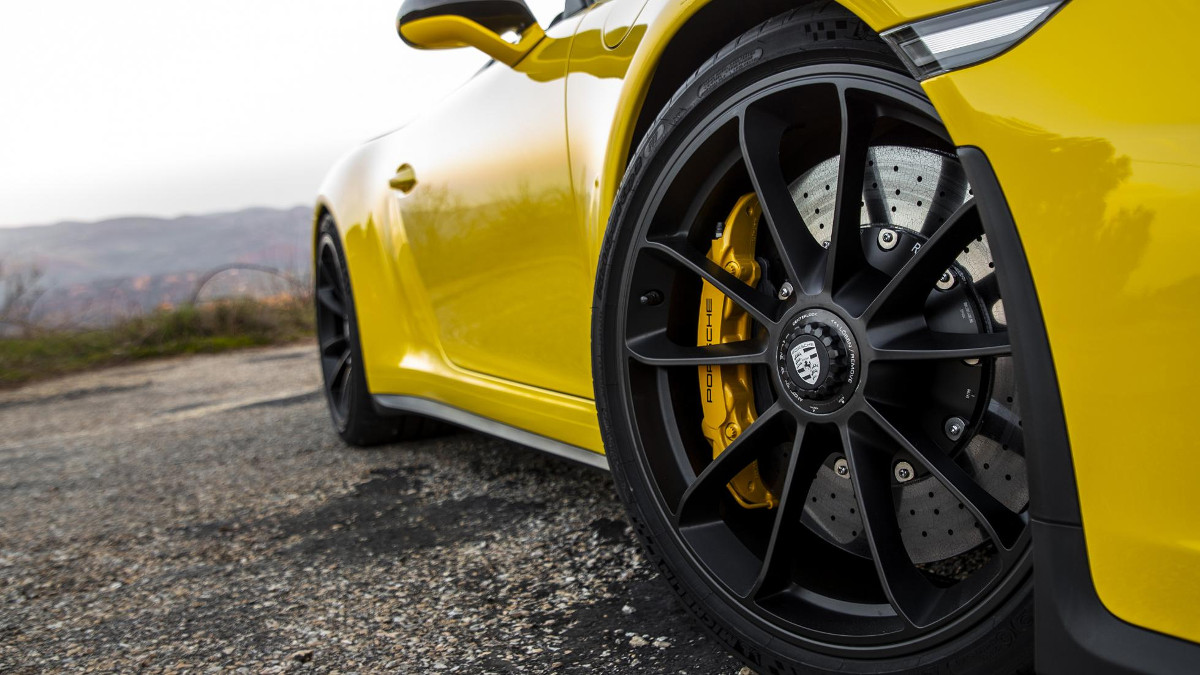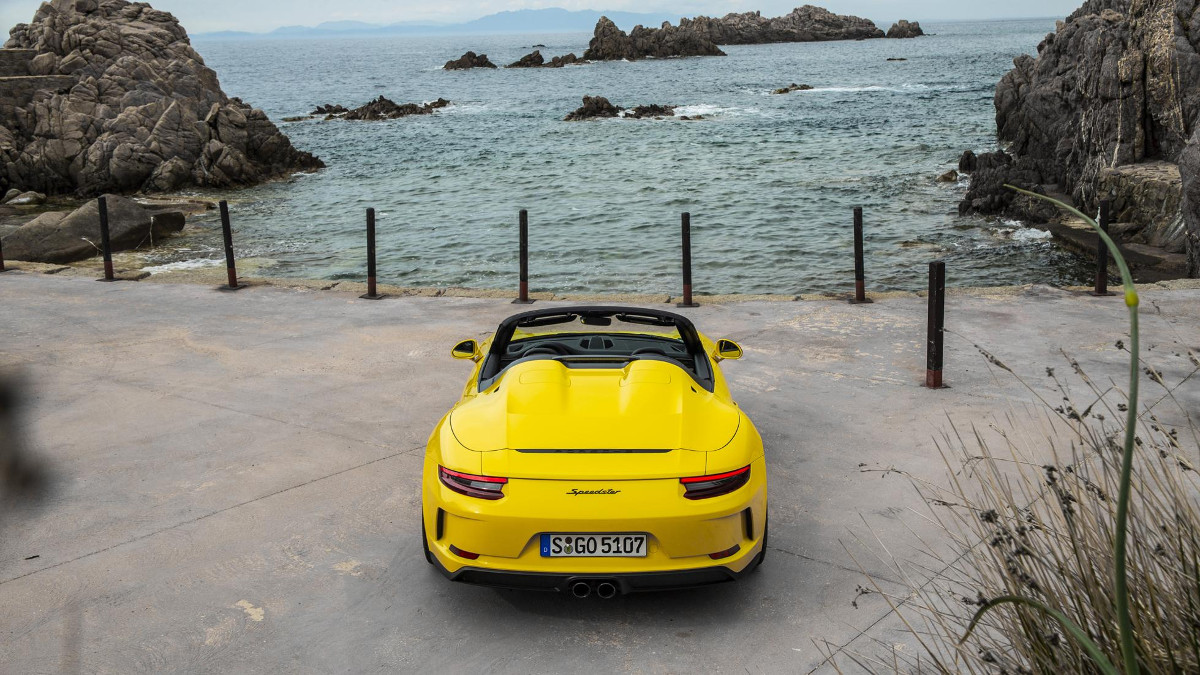 NOTE: This article first appeared on TopGear.com. Minor edits have been made.