You've driven it already?!
Kinda. Just before the Evoque's glitzy reveal last night, Land Rover let us loose around a little obstacle course it had set up in an East London rail yard. Granted, we didn't get much above 10kph, but it was nonetheless a worthwhile endeavor.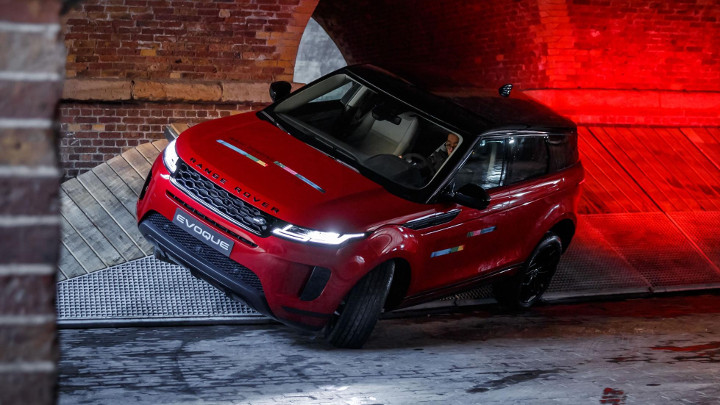 Why? What could you possibly learn from driving a car at 10kph?
Truth be told, not much. Land Rover claims the Evoque's all-new platform gives improvements in ride, refinement, and handling, but we can't verify any of that because at no point did we go fast enough to engage even the second of its nine gears. That will come when we get a proper go sometime early next year.
Continue reading below ↓
Recommended Videos
The whole point of this drive was to demonstrate that: first, the new Evoque is far better off-road than it needs to be; and second, its new ClearSight camera technology.
Start with the first one.
Given that most Evoques never leave the cities in which they're sold, this new one didn't strictly need to be good off-road. But then again, it's a Land Rover—a Range Rover, no less—so eliminating off-roading from its repertoire altogether was never really an option.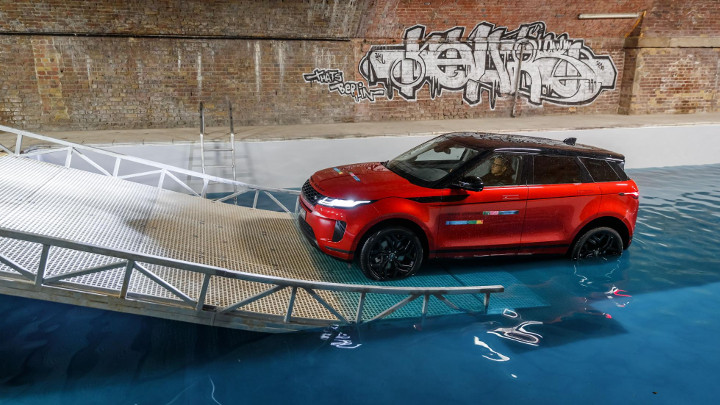 To that end, the Evoque has Land Rover's latest Terrain Response technology, giving drivers a number of off-road modes to choose from. It has an attack angle of 25 degrees, a decent amount of ground clearance, and a wading depth of up to 600mm. Our little drive featured steep climbs and descents and a bit of wading, and the Evoque took to each obstacle like the Land Rover it is. Without fuss.
It's way more capable than any of its owners would ever know, and it can do things they would never even dream of asking it to. Okay, our course didn't feature mud, sand, or snow, but we're fairly confident no other car in this class would get quite so far off-road. Admittedly, you could say that about every Evoque that has rolled off the production line since it was first introduced all those years ago. But still, it's impressive.
All right. How about the second one?
ClearSight Ground View uses cameras in the door mirrors and the grille to construct a 180-degree image of what's immediately ahead of, and underneath, the front of the car. There's a little graphic in there, too, so you know where the front wheels are and which way they're pointing.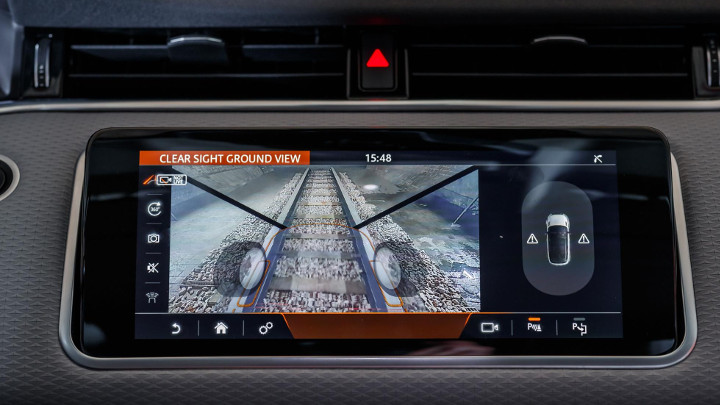 We tried it on a couple of the obstacles Land Rover had laid out for us, and while it'll no doubt take a bit of getting used to, we can see it coming in handy. Off-road, it might spot sharp rocks outside the driver's eye line, but more often we guess it'll be used to negotiate high curbs and width-restrictors. We used it to drive along a small section of railway line. As you do.
The other trick camera is the rearview mirror. A little camera in the shark-fin aerial points backward—its screen is the rearview mirror. It gives a wider field of view than a regular rearview mirror, and is supposed to be better at night. Either way, it gives a clear picture of what's behind you, even when there are three people sitting in the back, or when the cargo area is full to the car's roof. This was less impressive. But who knows? Maybe on an actual road, it'll be a different story. It's worth pointing out that while Ground View is a first, video rearview mirrors are a thing elsewhere. Nissan does them, for example.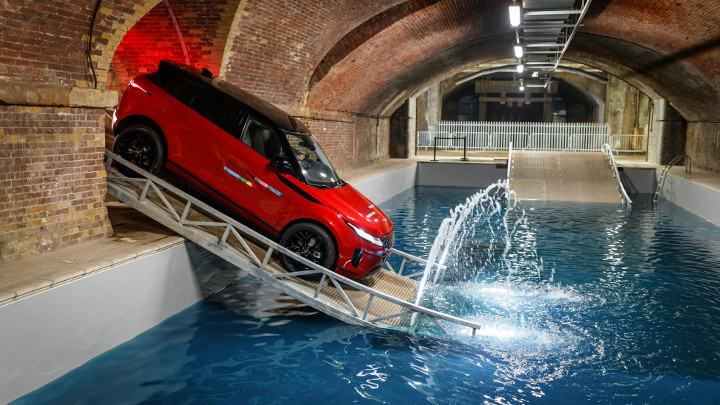 Learn anything else?
Well, the variant we drove was the mid-power diesel, and it seemed quiet and smooth enough at maneuvering speeds. The gearbox, too—no worries there, for now. Infotainment is the same twin-screen job you get in the Velar, the Range Rover, the Range Rover Sport, and the Jaguar I-Pace, for all its benefits and drawbacks.
The driving position and the driver's seat are both fine, while the interior design is a big step in the right direction. The car we drove was pre-production, so understandably, the material quality wasn't great in places.
As for proper driving impressions—those will have to wait until we drive the Evoque on actual roads early next year. In the meantime, orders are being taken now for deliveries next spring, with prices starting at £31,600 (P2.13 million). You in the market?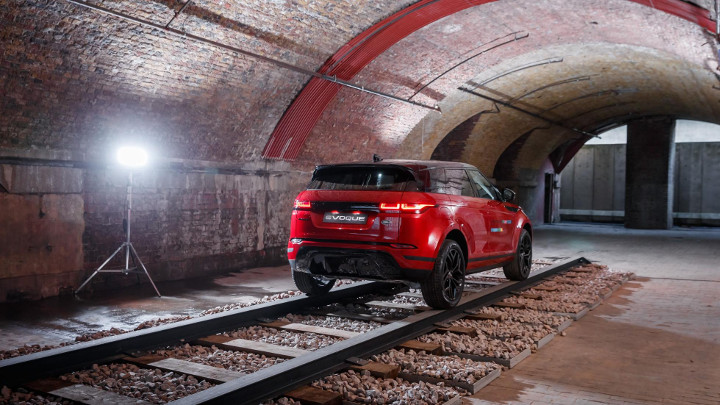 NOTE: This article first appeared on TopGear.com. Minor edits have been made.