This is an interesting proposition. Alpina has long sold 'the alternative M car,' fast BMWs retuned with less edge, more comfort, and classier looks. And in recent years, it's been the only place you can buy a proper BMW Touring performance car out of the factory.
Typically, wagons account for more than 80% of Alpina's sales, but this latest B3—and B3 Touring—arrives right on the eve of BMW's own M3. Which, for the first time ever, will come as an estate. Whether that will alter the B3's sales ratio—or even harm its success—we'll discover in due course.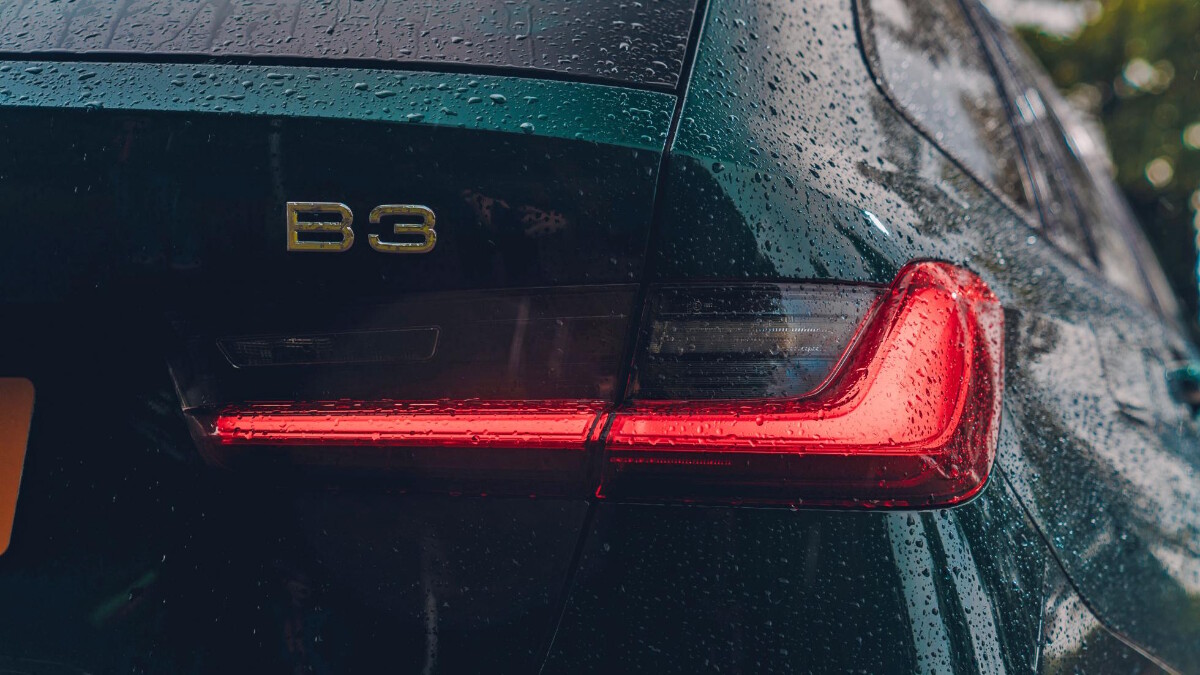 ADVERTISEMENT - CONTINUE READING BELOW ↓
Interesting, then, that the B3 basically has the new M3's engine. It's the same 3.0-liter straight-six, albeit strapped to Alpina's smaller turbos (for better low-down response) and new exhaust and cooling systems. It produces 462hp and 699Nm, less power yet more torque than the M3 Competition. That leads to 0-100kph in 3.8sec and a 303kph top speed (3.9sec and 299kph if you've gone Touring). Yep, Alpina's engineers may focus on comfort, but they also bin BMW's electronic limiter, too.
You can only have an eight-speed automatic gearbox, but it's a good one. And you can only have xDrive all-wheel drive, too. Again, it's a good one, with a strong sense of humor when it knows you want to have fun, but total traction when you're more fussed about getting home through an autumnal downpour with minimal fuss.
Alpina has applied its own damper settings to the suspension and fiddled with the various drive modes toggled via the same switchgear as a regular 3-Series. In the sportier settings, the digital dials flick to a green-and-blue color scheme reminiscent of Alpina's old analog dials, while at the other end of the spectrum, there's a Comfort Plus mode for ultimate waft.
ADVERTISEMENT - CONTINUE READING BELOW ↓
Recommended Videos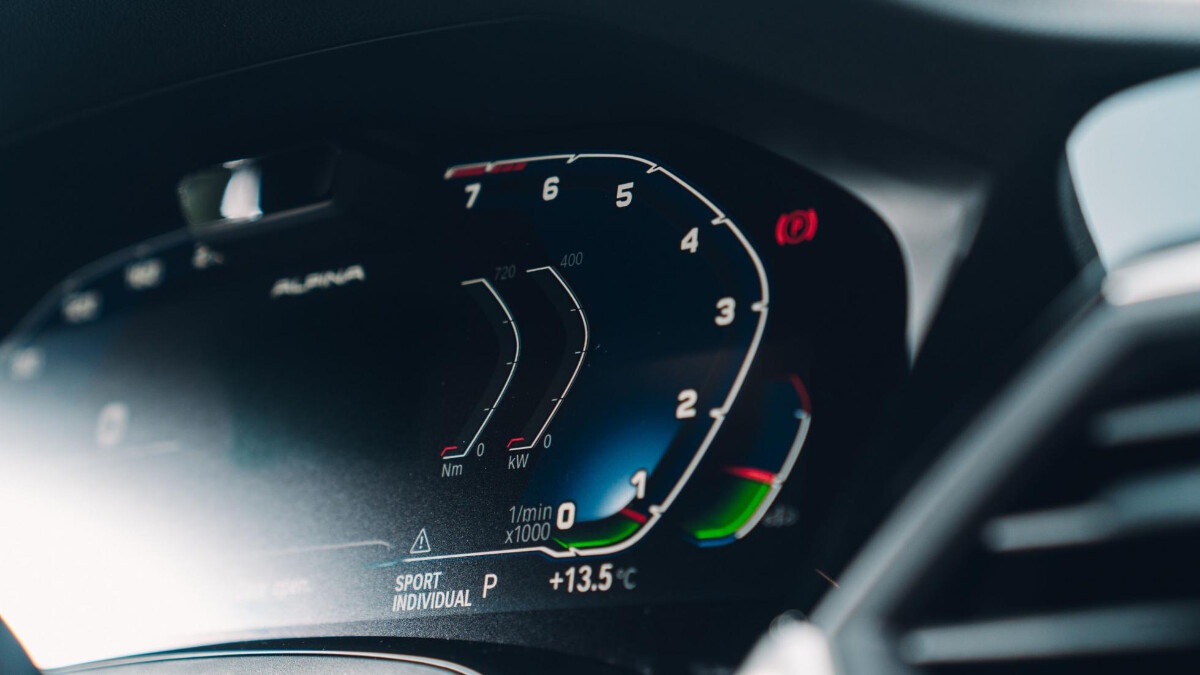 There's more green-and-blue just ahead of those dials in the form of steering-wheel stitching. There'll be no forgetting which flavor of fast German you've bought, with a plaque to mark each B3's exclusivity by the gear selector and the company's badges adorning more surfaces than ever; BMW's propeller is only present on the front grille and trunk lid.
ADVERTISEMENT - CONTINUE READING BELOW ↓
With prices starting at £66,450 (P4.16 million)—and the Touring you see here spec'd past £80,000 (P5.01 million)—a few visual reminders that this is no ordinary 3-Series are probably quite welcome. But there's also plenty of prompts coming from the driving experience...
On the road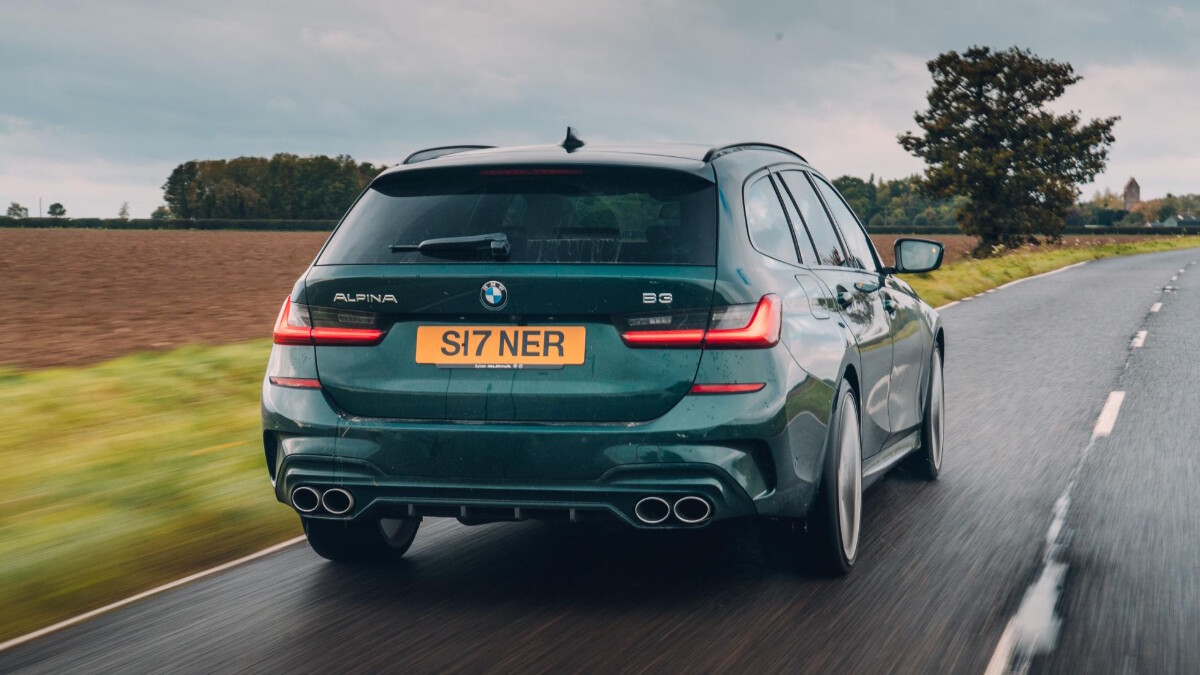 ADVERTISEMENT - CONTINUE READING BELOW ↓
For all of the B3's startling acceleration and top-speed figures, its most staggering stat of all concerns its weight. The B3 Touring you see here totals 1,940kg, which is plain bonkers for a 3-Series. And yet it drives with the panache of 3-Series models of old, only with the extra dollop of comfort and luxury Alpina is famed for.
It's set up so comfortably that our 'individual' setup within its drive modes ended up using the stiffer suspension option, which basically never happens. The best combination in a modern performance car is usually the keener engine tune with the softest damping, yet Alpina has built in so much comfort as stock, you might end up dialing it back when you're really in the mood.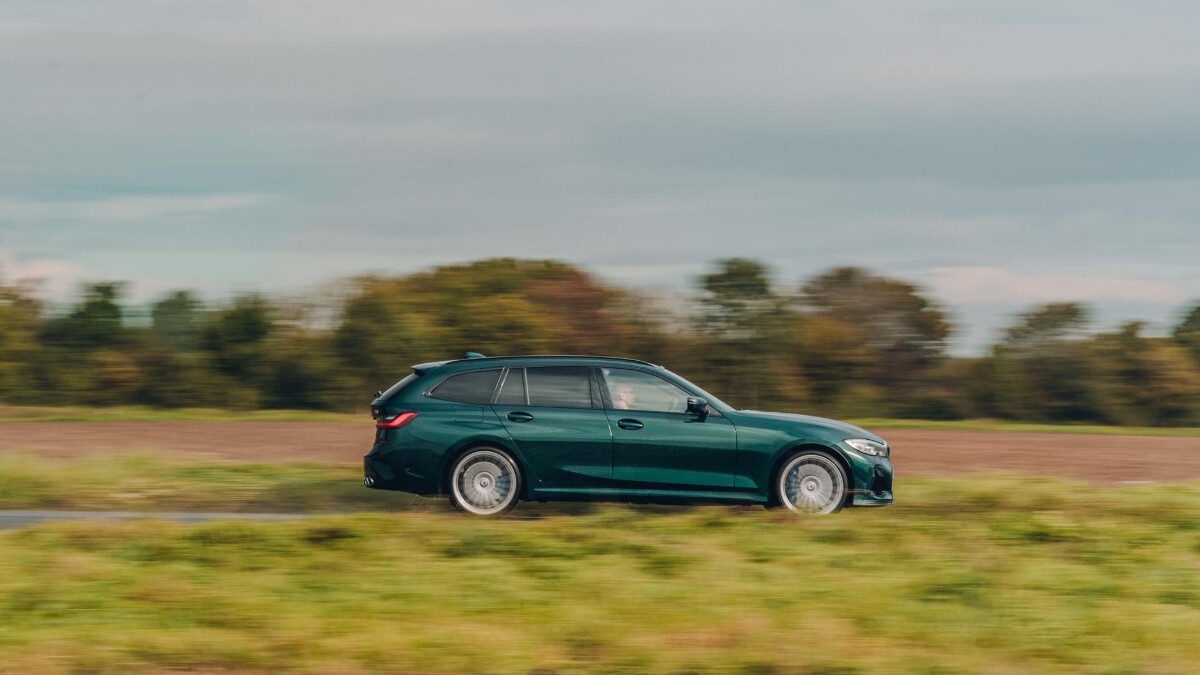 ADVERTISEMENT - CONTINUE READING BELOW ↓
Which is also when you'll really dig into how much power the all-wheel drivetrain sends rearwards. This is a car that appears to have learned its manners from BMW's own luxury offshoot—Rolls-Royce—the bulk of the time, but which tenses up its muscles and really indulges you when you want.
It's not as brutish as a Mercedes-AMG C63, nor is it quite as locked-down in torrid weather as an Audi RS4. Rather, it treads a delightfully judged line between the two of them. And there's no need for gimmicky drift modes when your AWD system is this well-calibrated. You'd only crave its missing layer of fully rear-driven mischief if you took it on track. But it's a two-ton car once you and a passenger are on board. So you won't.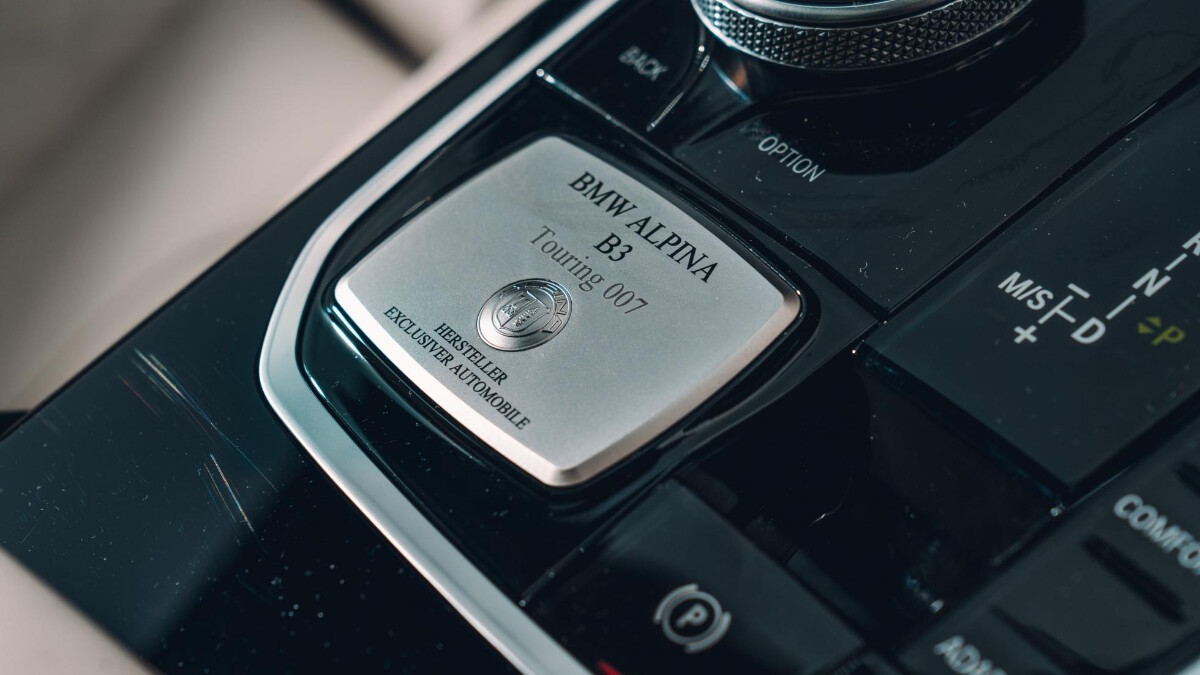 ADVERTISEMENT - CONTINUE READING BELOW ↓
On the optional 20-inch forged alloys you see here, the ride does have a slightly brittle edge on really gnarly roads. But so would anything with wheels so ginormous wearing Pirelli PZero rubber with a sidewall so slim. And toggle everything back to Comfort—or even super-squidgy Comfort Plus—and this is as effortless as driving quickly gets, the eight-speed auto transmission smart enough left to its own devices that you might just reserve its paddles for special occasions.
And yikes, is it fast. Its monstrous peak torque figure is just starting to subside as peak power arrives, so despite lashings of low-rev muscle, you ended up wringing out all 7,000 revs whenever the opportunity arises. The B3 sounds brilliant as you do so, suggesting Alpina's own exhaust system has extracted more character from this engine than BMW's X3 M managed. Where this all leaves the new M3, we'll find out in due course.
ADVERTISEMENT - CONTINUE READING BELOW ↓
On the inside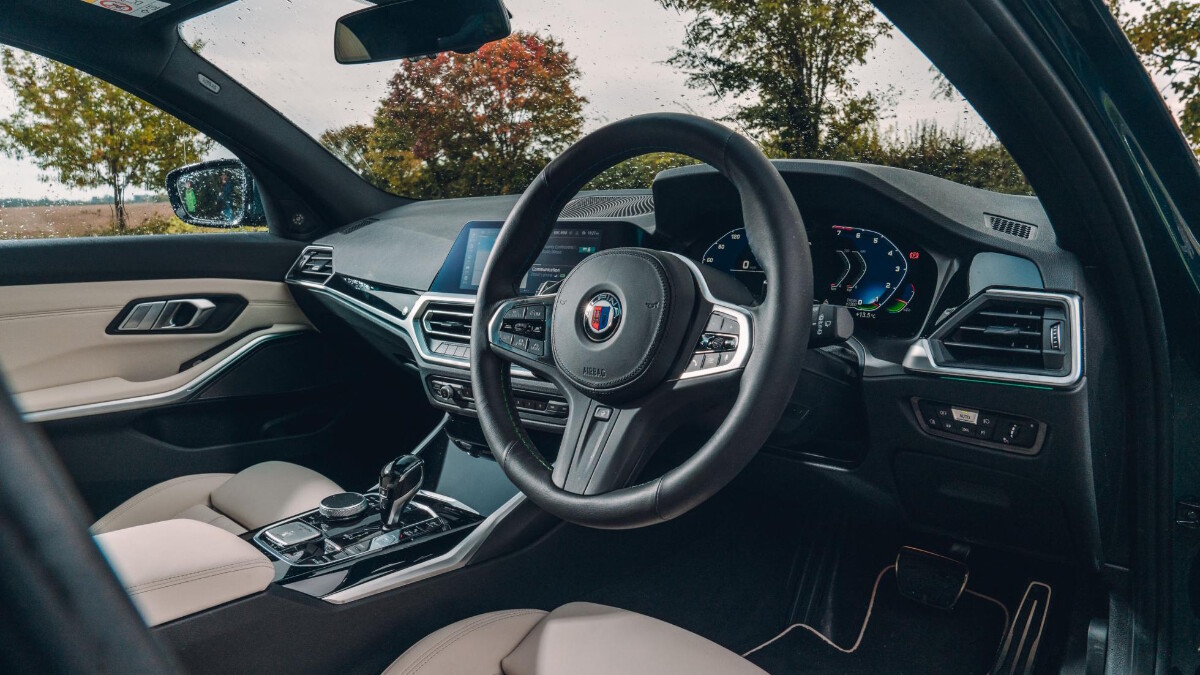 For all Alpina's smattering of crests and plaques across the place, this is still very much a 3-Series inside—albeit one with especially nice leather (leather shared with actual Rolls-Royce if you tick the right options boxes).
But as base cars go, there are few better than the 3-Series, which is still peak normal car. There's a multimedia and nav system you can operate with a dial or touchscreen, and it links up to your phone via Bluetooth. If you're into CarPlay, once set up, it'll appear magically on screen every time you get in the car. It might also start playing whatever you listened to last, so careful of the music you listen to right before driving a friend to the station.
ADVERTISEMENT - CONTINUE READING BELOW ↓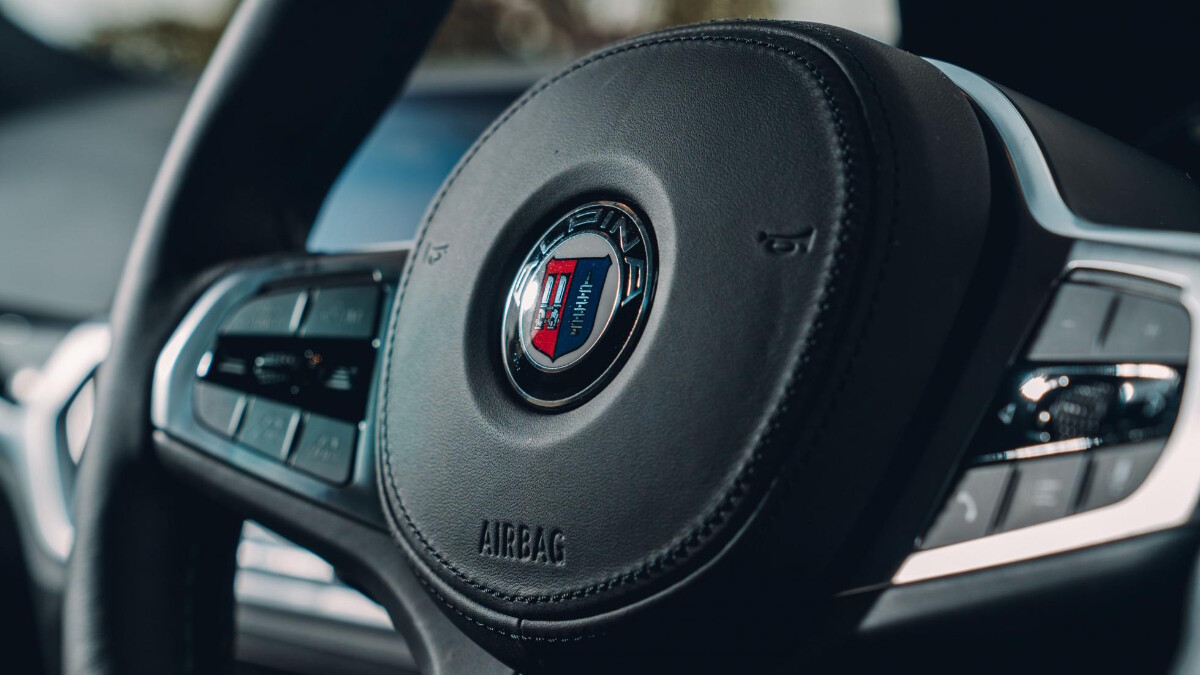 The driver's seat whirrs down and low, the wheel is well-positioned, and for another £280 (P17,540), you can spec Alpina's own elongated metal paddle shifters, which are miles better than the stubby little plastic items used by BMW itself. Fat steering rim aside (a BMW thing Alpina might surely change if it was simpler), the driver will find the B3's inner quarters hard to fault.
ADVERTISEMENT - CONTINUE READING BELOW ↓
As will the passengers. There are USB ports aplenty and acres of room in the back, while the Touring keeps BMW's famed separately opening glass tailgate. As well as 1,510 liters of luggage space...
Final thoughts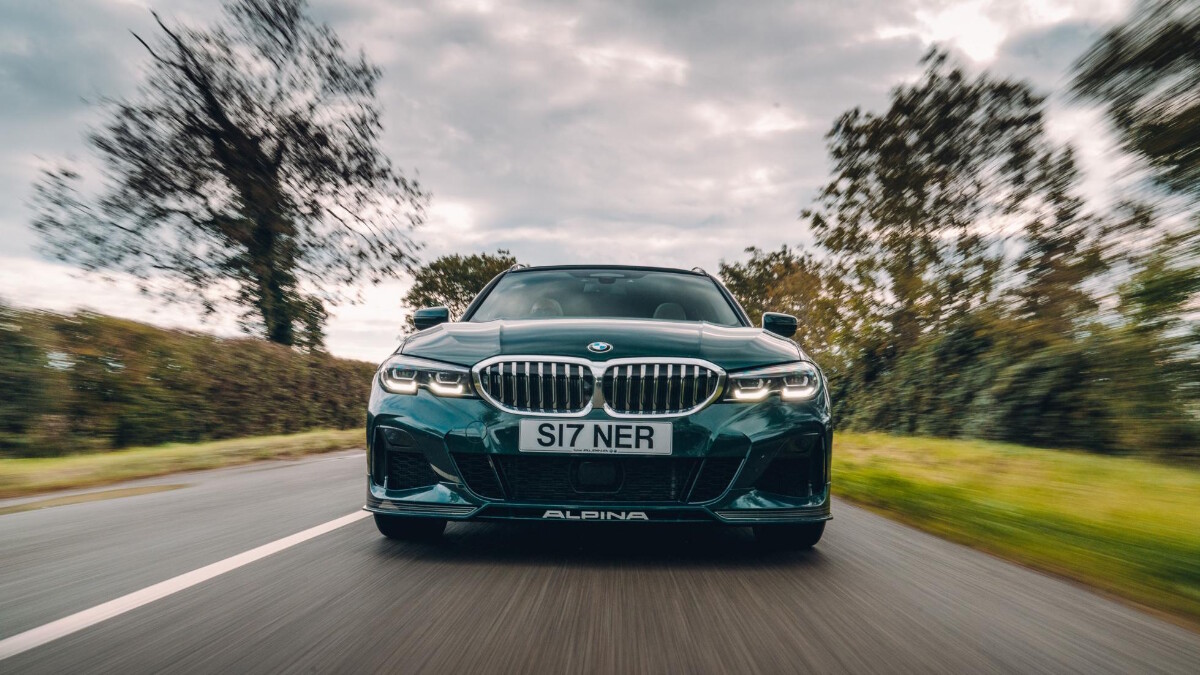 Car journalists are sometimes accused of obsessing over the idea of two-car or three-car garages, when in the real world, many people only want to own one car. If money's not too much of an object, this could be that car, one that combines all the facets of any self-respecting dream garage into one, sensibly sized sedan (or wagon). All the pace of BMW's own M products, but with a much softer, quieter demeanor for the 97% of your driving when toggling to Sport Plus and worrying about the quantity of steering feel aren't pressing concerns.
ADVERTISEMENT - CONTINUE READING BELOW ↓
It's pretty chunky for a car in this class, somehow heavier than a BMW M5. It's also pricey as heck if you indulge in some of its more premium options. But it'll also be rare in a way none of its rivals can even dream about.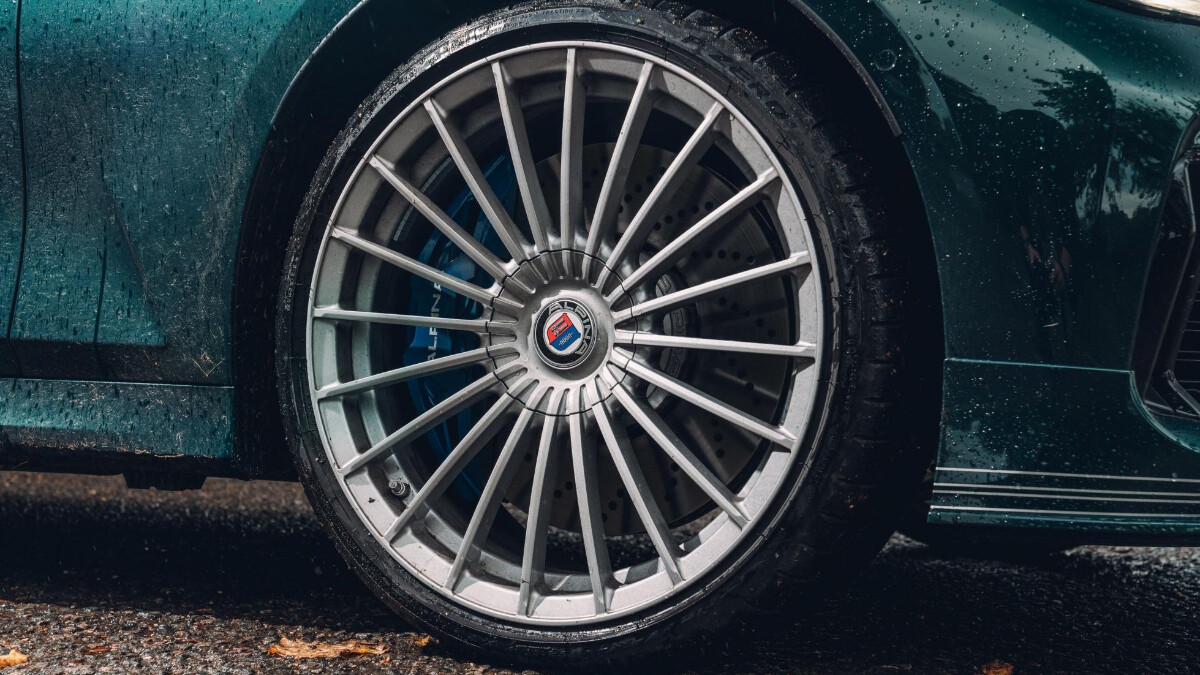 ADVERTISEMENT - CONTINUE READING BELOW ↓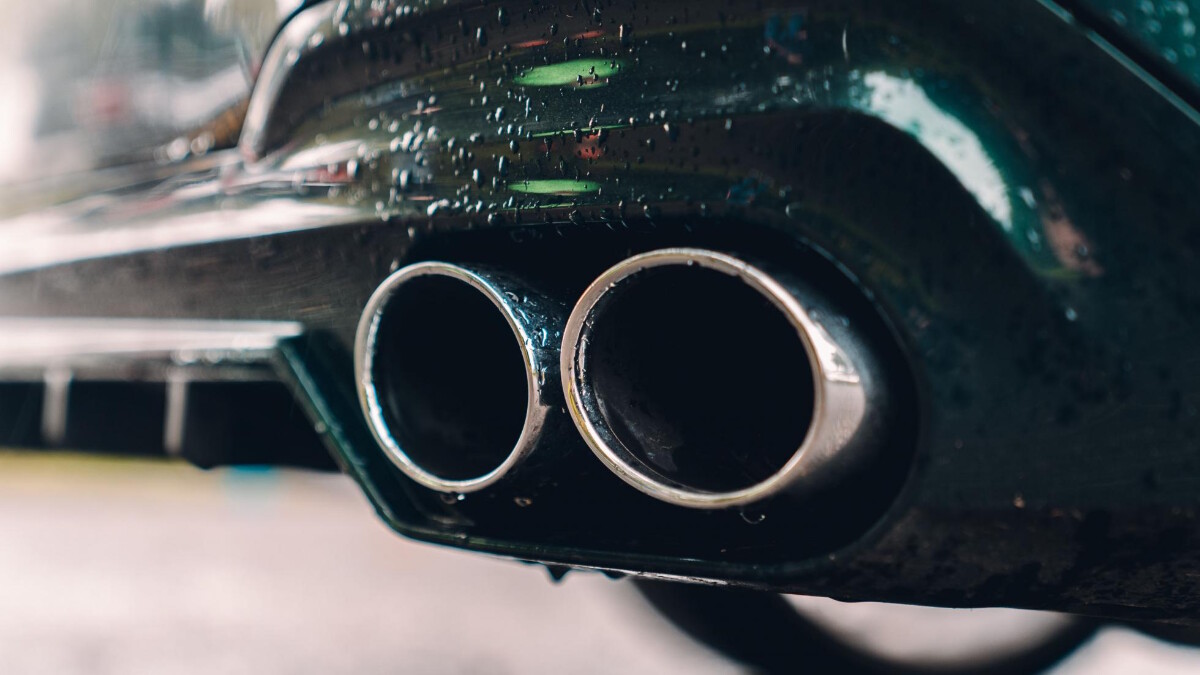 ADVERTISEMENT - CONTINUE READING BELOW ↓
NOTE: This article first appeared on TopGear.com. Minor edits have been made.