The Ariel Nomad R. A faster Nomad, right?
Got it in one. Is there a more speed-suggestive letter in the alphabet? Answers on a postcard. Anyway, yes, faster. But it's how and where that speed comes from that's...unexpected. Ariel already offers a supercharger kit for the standard Nomad, taking the 2.4-liter four-cylinder from 235hp to around 290hp.
Depending on how you want your Nomad set up, I reckon 290hp is already too much—combining that much power with long-travel off-road suspension isn't the sweet spot. Going for an off-road Nomad? Have the boggo motor. Road-only? Then maybe consider the supercharged one.
But what if I want to track mine?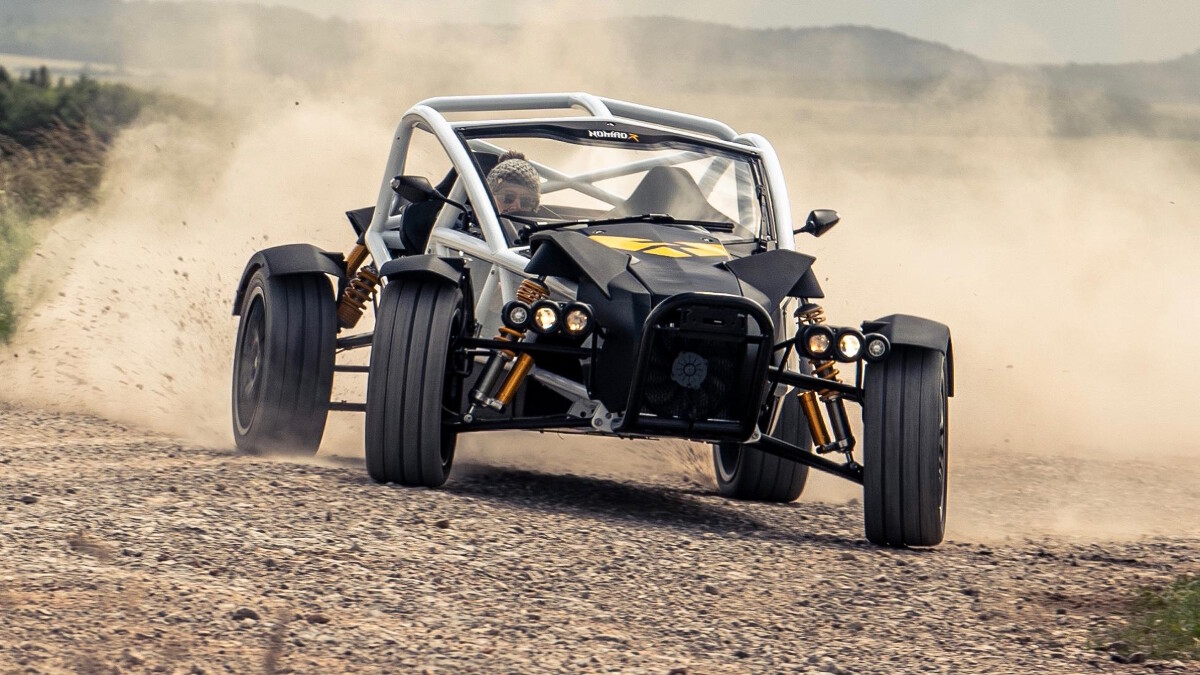 Continue reading below ↓
Recommended Videos
You really are one step ahead, aren't you? The R is the solution. Ariel is pitching it as something along the lines of a tarmac rally car. In place of the original K24 2.4-liter comes the bonkers K20 Z3 2.0-liter engine from one of the maddest Atoms of them all, the 3.5R. And yes, it has the same 335hp output as that. Max power arrives at 7,600rpm and there's 329Nm of torque at 5,500rpm. Also, yes: It's mated to a six-speed Sadev sequential gearbox, complete with 40-millisecond upshifts and a clutch you only need when pulling away.
Now, it's not quite as mad as the old 3.5R as the Nomad weighs a couple of hundred kilograms more, and in order to help owners with their self-preservation instincts, Ariel has popped a couple of provisos on the spec sheet: You can't have it with smaller wheels and full knobbly off-road tires, and you can't spec the soft Fox dampers. Honestly, this is just as well.
Bet it's rapid.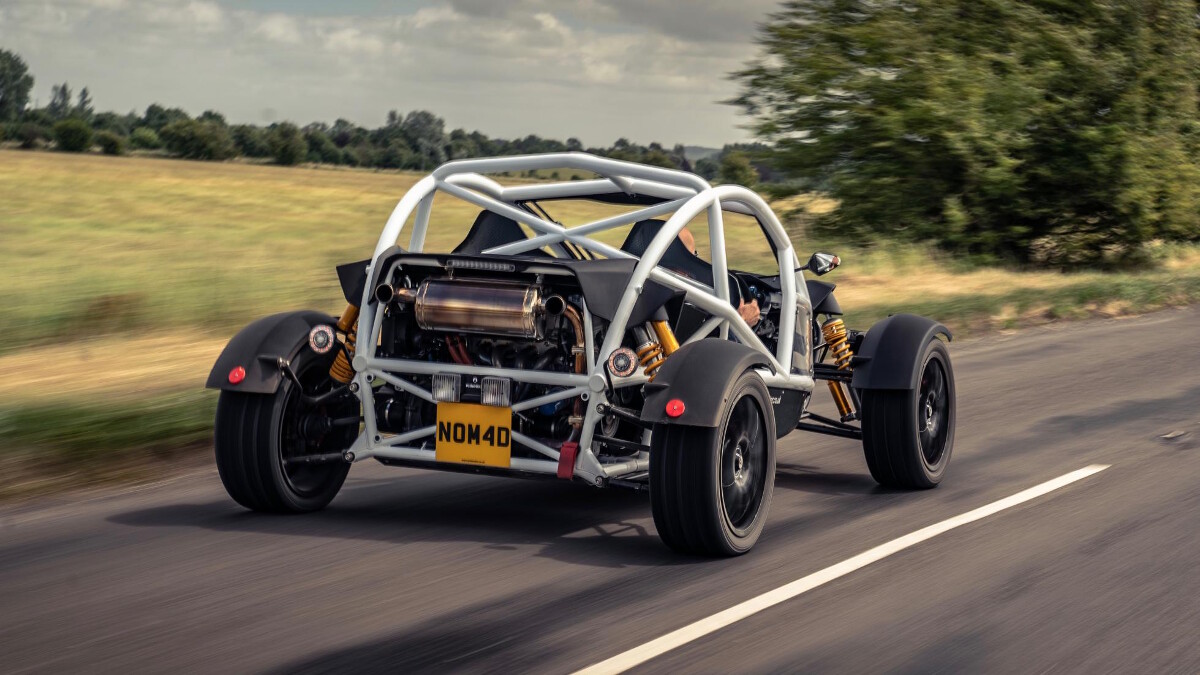 Of course it is. It accelerates like a ball bearing in a pinball machine. Anyone in a supercar who clocks 'off-road buggy' had better be on their game, because up to 160kph, they're likely to lose out. This force is kind of addictive as there's zero lag in the supercharger and you're always in the powerband, so every time you clog it, you strain your neck. It's a special engine.
I need to mention the gearing, though. It's exceptionally short—4,500rpm at 113kph in top. All out, it's geared to do 196kph on the limiter. If you want, Ariel can put in a longer fourth, fifth, and sixth. You want. There's masses of torque wherever you go looking for it, so unless you like being in top halfway up a highway slip-road and then sitting with a nest of hornets in your ears for the duration of your trip, go long.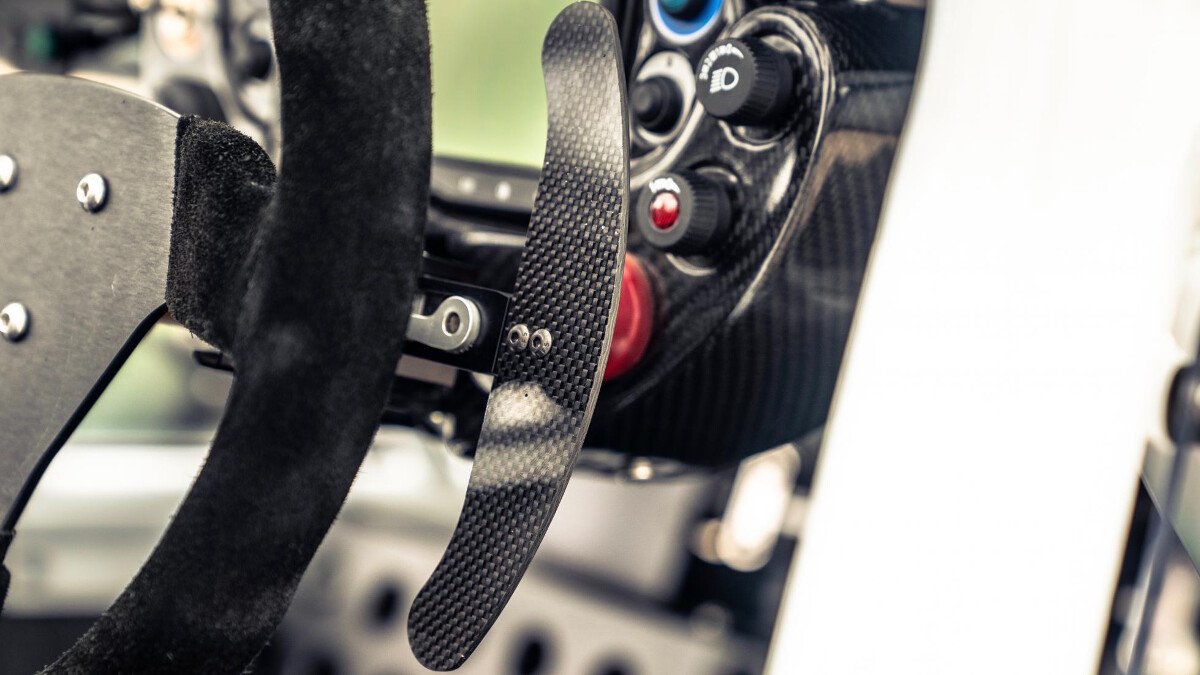 The sequential box is a willing accomplice in all this—when you flick the single paddle (pull for up, push for down), the revs barely drop, the shift is instant, and the accelerative force is undimmed. So, it becomes a relentless, one-shot charge to whatever speed you want to reach. The upshifts can be a bit brutal, but the downshifts are peerless—brake hard, click the paddle away from you, and slip through perfectly.
But acceleration (and braking) is relative. And compared with the old Atom 3.5R, the Nomad R isn't as quick. It doesn't accelerate with the same lung-emptying snap, and having a windshield means it's not as astonishingly visceral.
Can it handle the power?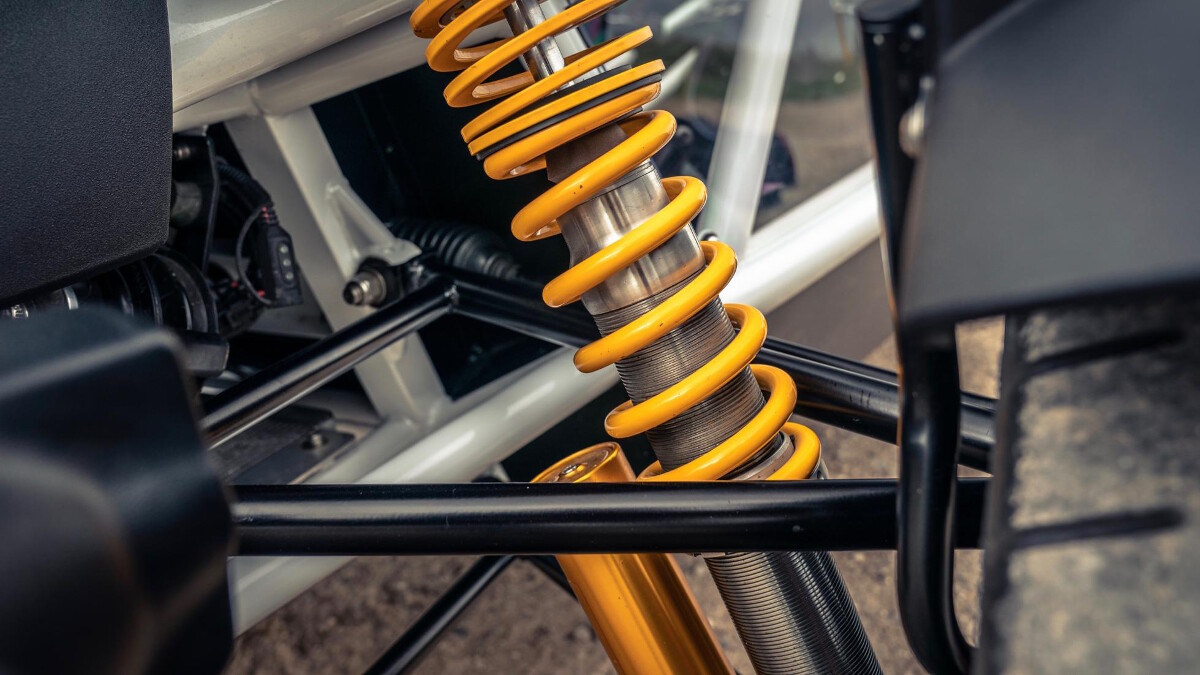 It can. Firstly, because it's wearing a sticky set of Yokohama Advan AO52 tires (same 235/40 R18s front and rear), and secondly, because it's more stiffly set up, this one wearing a smart set of Öhlins dampers (Bilsteins are standard). So, the fully adjustable suspension isn't overwhelmed by the power. But it's given a lot to do, and as yet, the damping doesn't feel completely nailed down. It's a bit hectic on the road, and could be more pliant.
But then, this is a fundamentally different car to the regular Nomad. It's much stiffer, it's much more immediate, and it's damn rapid around corners. But you're also aware there's a lot of weight at the end of the steering arms, so you get kickback, fight, and fidget, which makes it even more physical to drive than before, especially if you're going for it. It's hard work and you're constantly occupied managing suspension or steering or engine or gearbox—often all at the same time. It's sure not dull. But there is an elephant in the room...
Let me guess—the Atom 4?
Got it in one. Launched about 18 months ago, it's a fundamentally re-engineered lightweight that has astonishing speed and chassis composure, and moved the game on hugely. The Nomad is based on the old architecture. Now, if you like your Nomad long and lollopy, this doesn't matter as dealing with lean and sway is all part of the fun, but sharpening it up for the R reminds you that things have moved on and the Nomad R is relatively unsophisticated next to an Atom 4.
For me, the R slightly loses the essence of what I think the Nomad should be. I love them when they're covered in light bars, aerials, and winches, then exhibiting catastrophic body roll. They're as much fun as a Tamiya Frog when you're 12, and similarly capable in long grass and over daft ramps. The R is a very different proposition.
How many are Ariel trying to shift?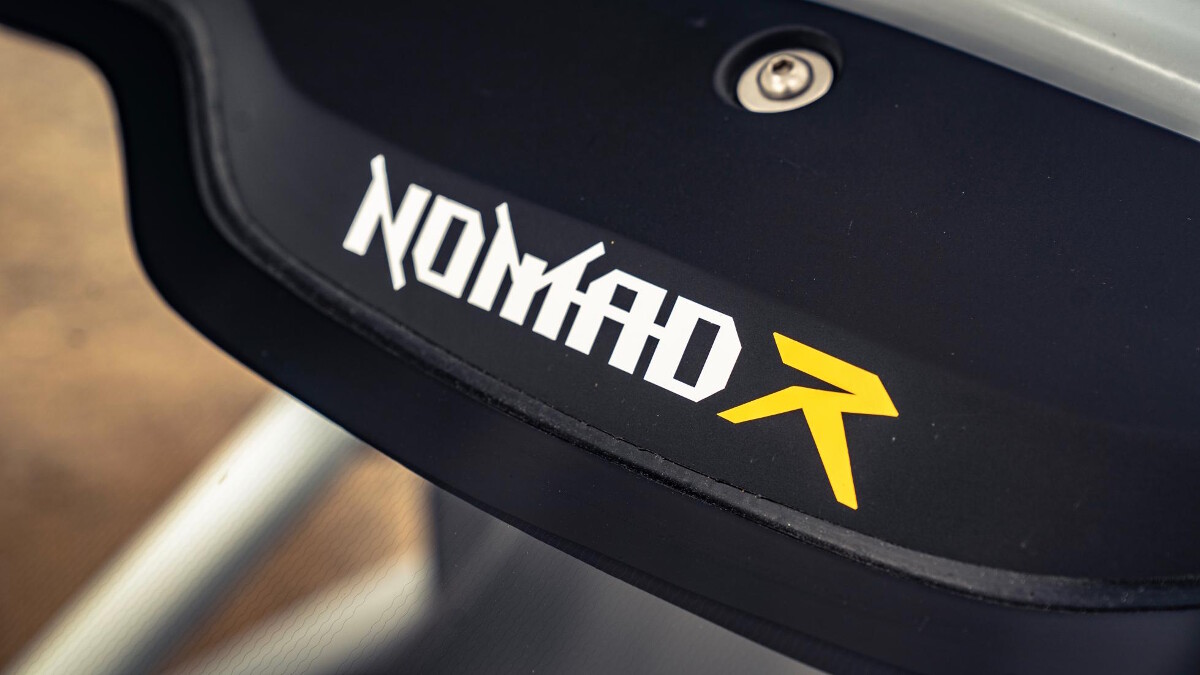 Only five are being built, which makes them a very rare thing even if they'll be priced accordingly—£80,000 (P4.99 million) each. That's a lot of money no matter how good it is. Now, if you want your Nomad to basically be an Atom with rollover protection and less need to wear a helmet, well, this is a very expensive way of doing it, but it kind of works. It'll rip around on track days, make a good noise, feel dramatic and exciting, worry supercars, and make your forearms glow. The fact that vanishingly few are being made is obviously a draw, too.
But for me, a rally driver who much prefers gravel to tarmac, and would miss the interactivity of a sweet manual gearbox, the Nomad is about so much more than speed. I'd have the standard one.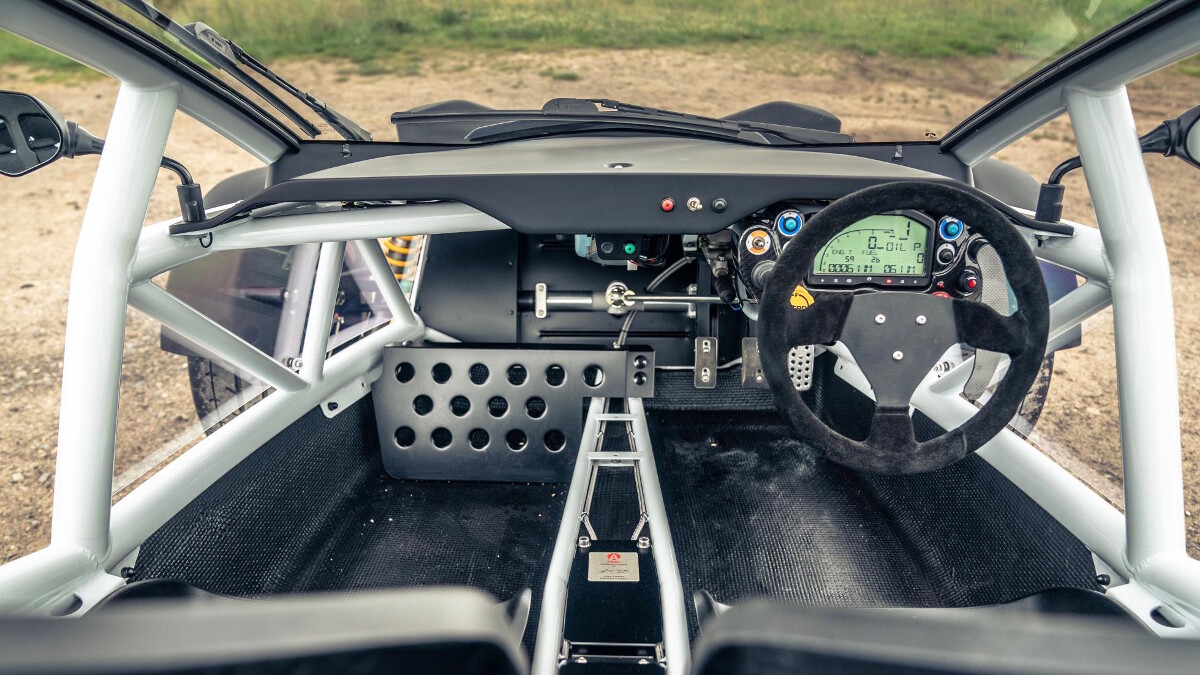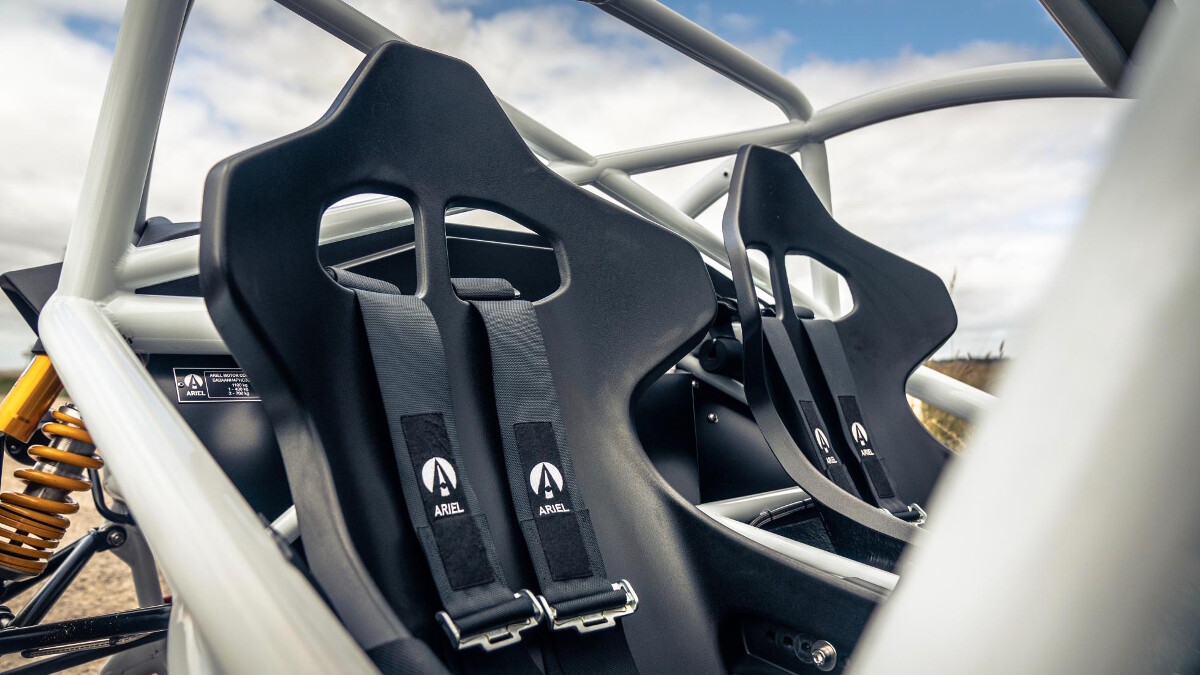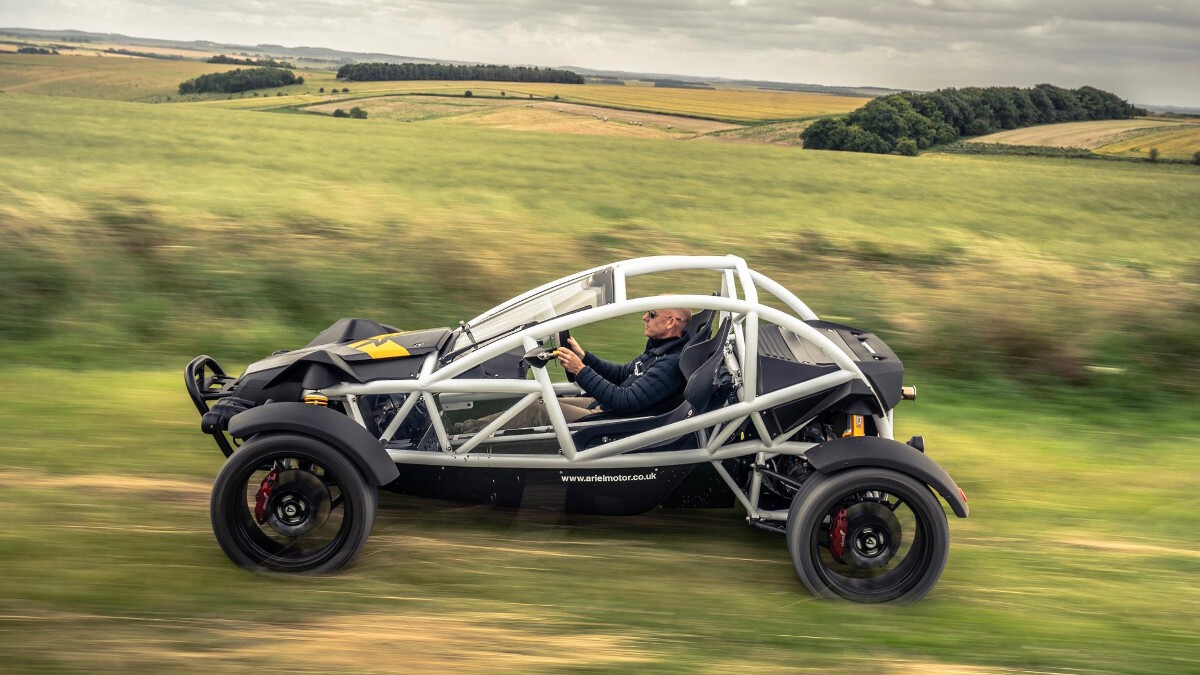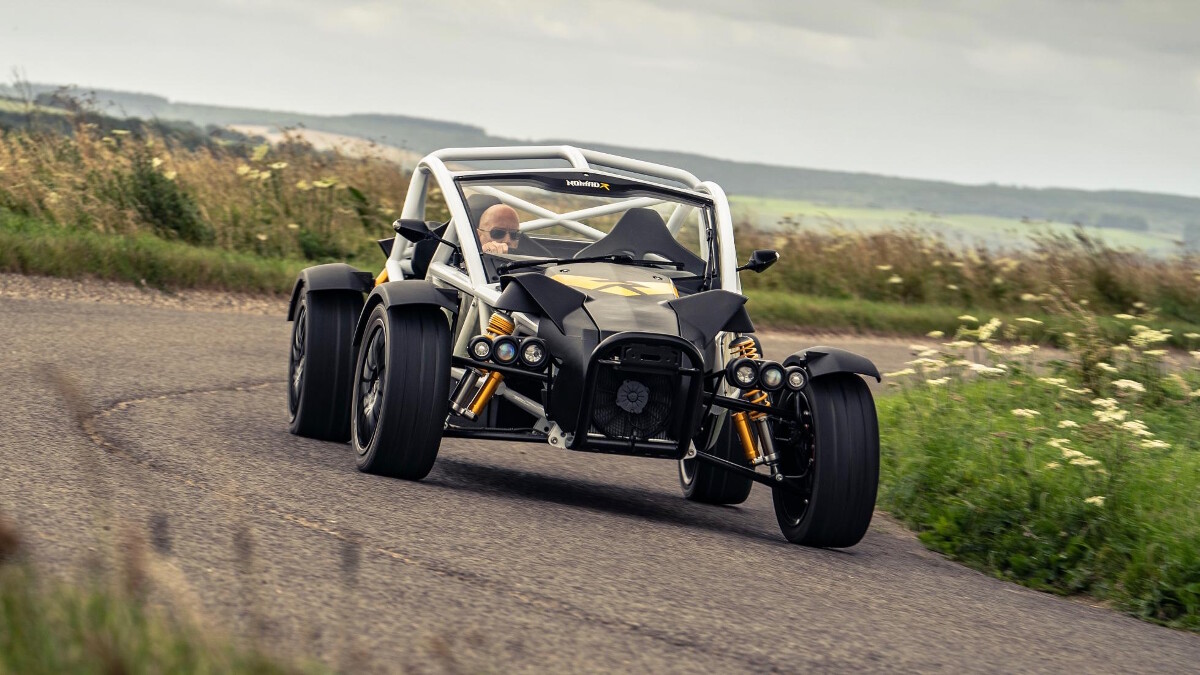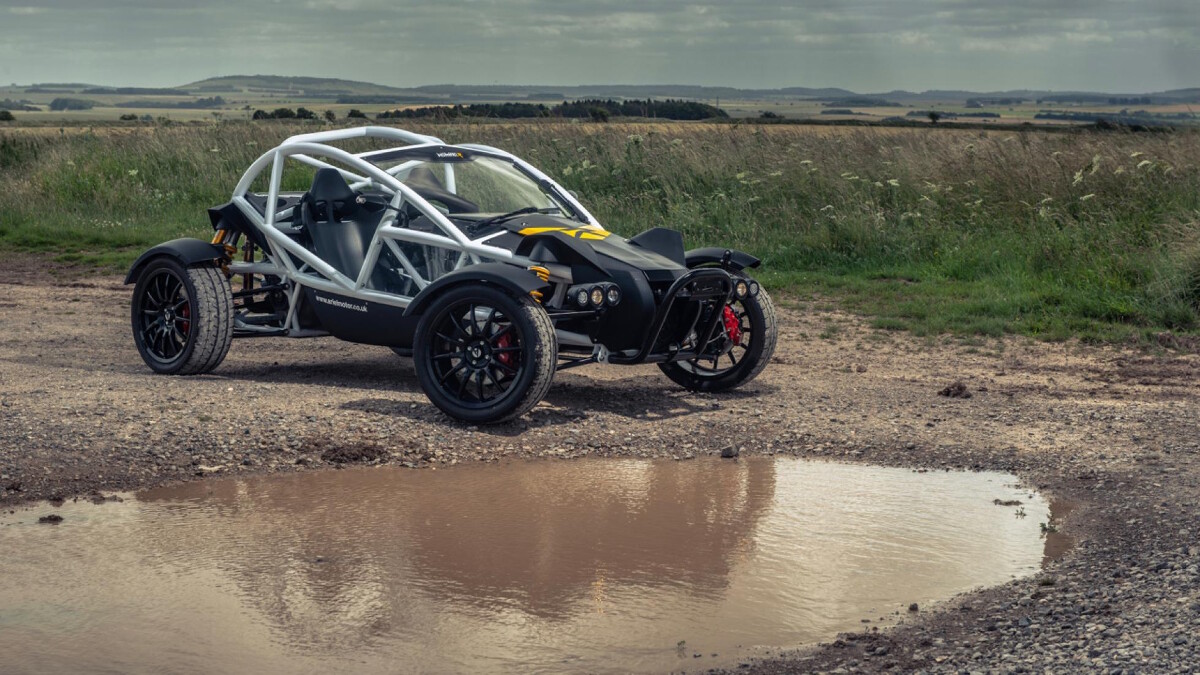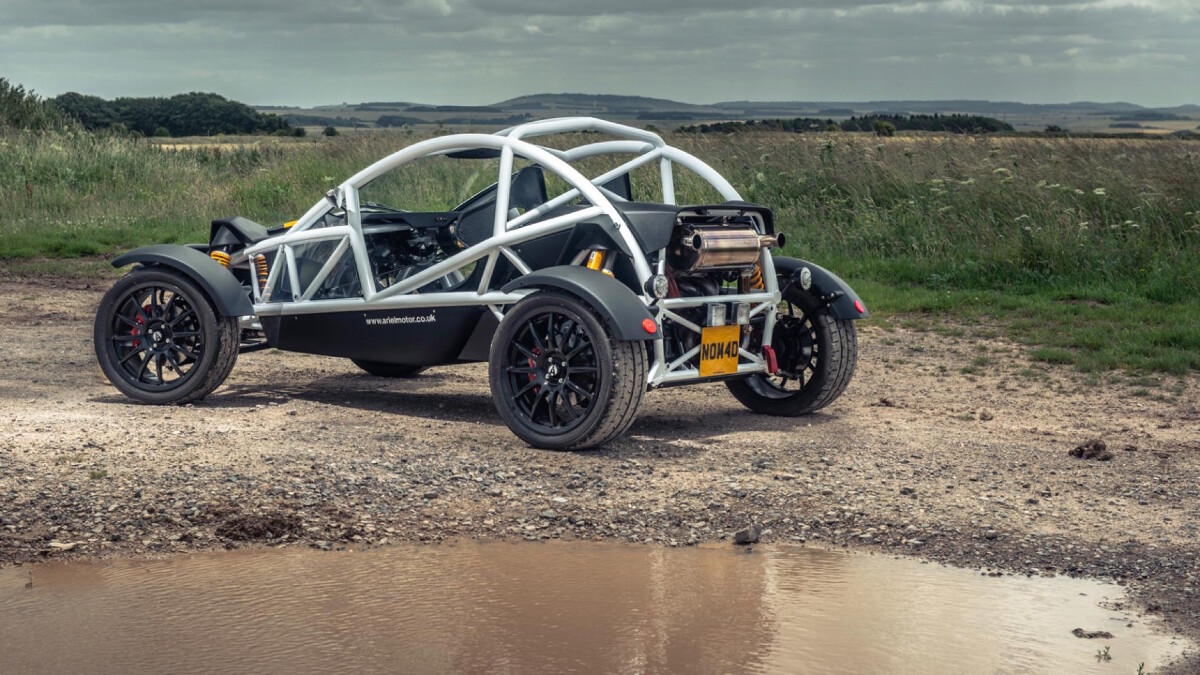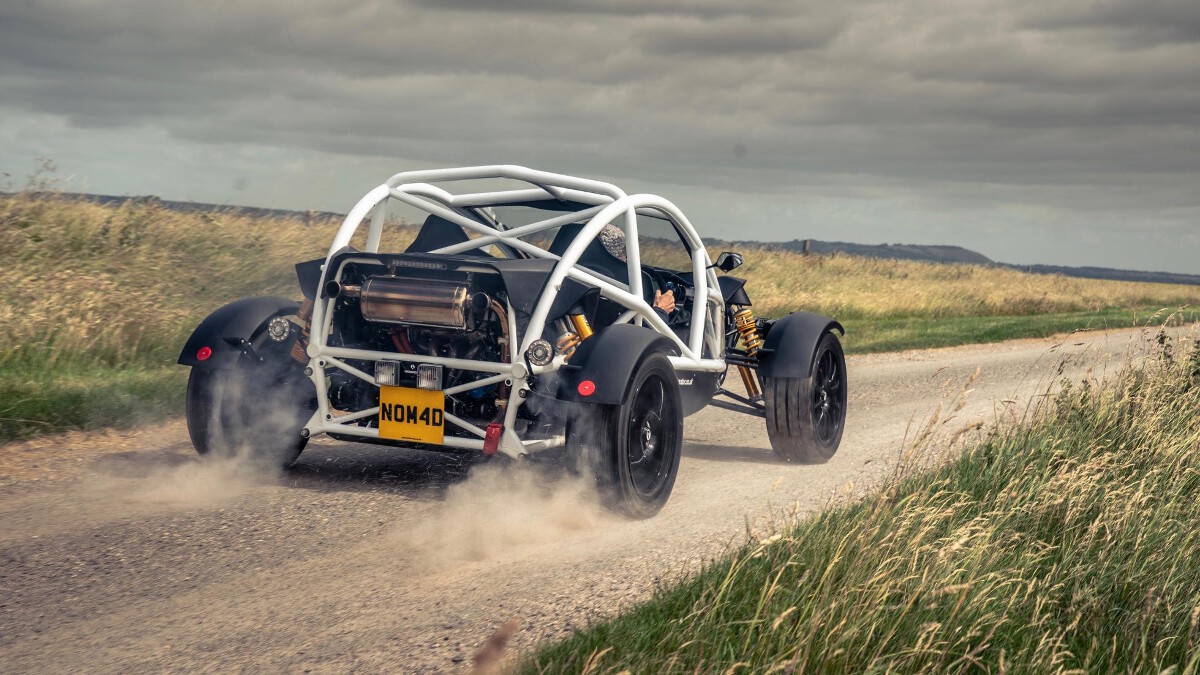 NOTE: This article first appeared on TopGear.com. Minor edits have been made.