The 4-Series coupe is a 3-Series sedan on dress-down Friday. Two doors, a lower roofline, and a hunkered-down center of gravity meet the peerless powertrains from BMW's class-leading four-door. What used to be called the 3-Series Coupe is heartland BMW, and even with the switch to a '4' on the last generation, it's been nothing short of a sales phenomenon. No mean feat, as traditional coupes continue to lose the good fight to crossover SUVs.
For the new 4-Series, more has changed than you might first presume. It's a bigger car this time: a massive 128mm longer and 27mm wider than before. BMW has stretched the wheelbase, but the tracks are wider, too: 18mm up front, 28mm out back. That gives the car a punchier stance, and should be good news for the handling.
With such girth, it was unlikely the new 4-Series would have a discreet presence on the road, and the thickset haunches and lumpy surfacing give it a hulking, almost American demeanor that isn't exactly elegant. But BMW has made doubly sure with that grille. We'll not go on about it—you'll make up your own mind. You already have.
ADVERTISEMENT - CONTINUE READING BELOW ↓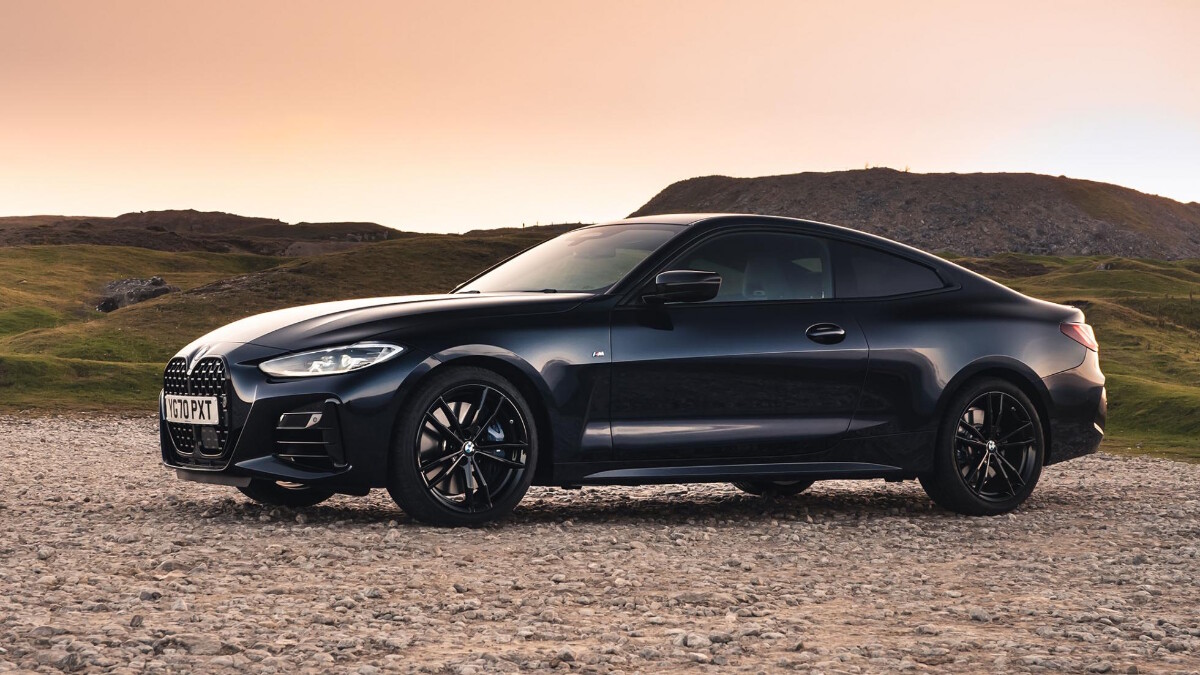 Okay, a couple of things to note: When you see the 4-Series in real life, you approach it from a viewpoint five or six feet in the air, not at the snake-eyes perspective preferred by photographers to make it look aggressive and snouty. So, the grille isn't quite as in yer face as it looks in the pictures.
ADVERTISEMENT - CONTINUE READING BELOW ↓
Recommended Videos
On the other hand, when BMW invited Top Gear to drive the new 4-Series, all the test cars were painted in dark colors and had the 'High Gloss Shadowline' option box ticked, which de-chromes the snout into a dowdy gloss black. Read into that what you will.
All engines are turbocharged: You have a choice of four cylinders or six, in either gasoline or diesel guise. Rear-wheel drive is standard across the board, but there's optional 4x4 'xDrive' on the 420d and it's standard on the flagship M440i. Soon, of course, there'll be a choice of rear- or four-wheel-drive M4s. Shifting gears, meanwhile, is always the work of an eight-speed automatic. There's no longer a manual on the range.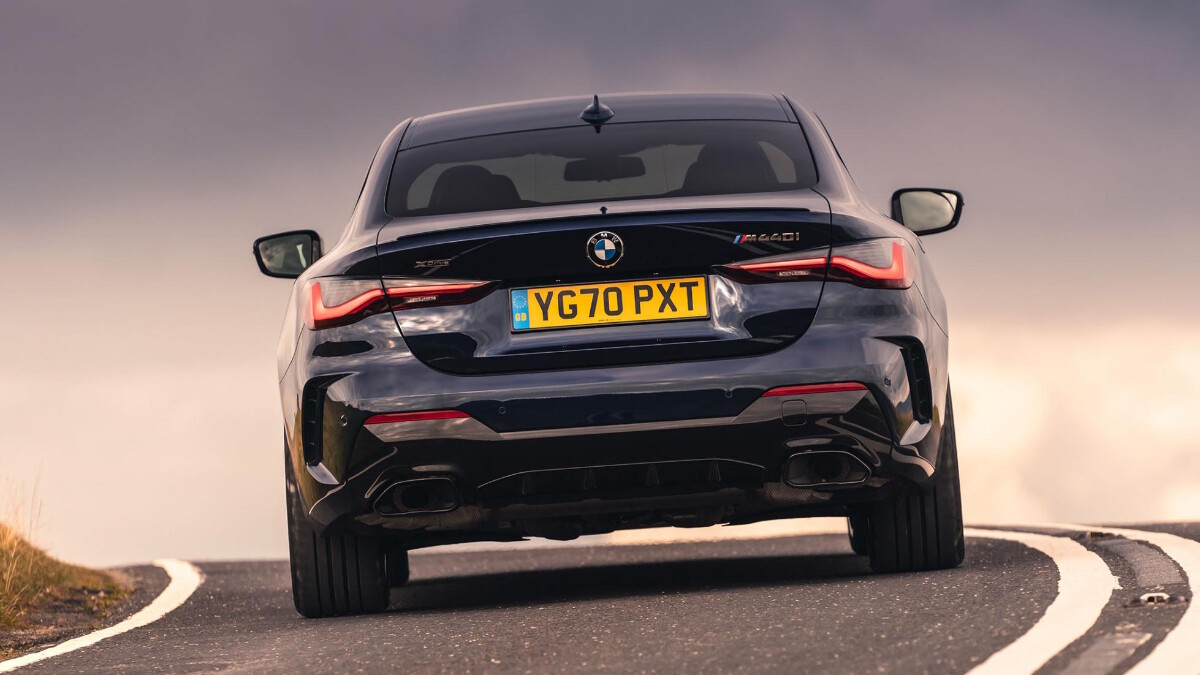 ADVERTISEMENT - CONTINUE READING BELOW ↓
Prices start at £39,870 (P2.52 million) for the 420i, while the entry-level diesel—the 420d—sets you back £43,090 (P2.72 million) with xDrive adding £1,550 (P97,820) on top. To get your straight-six kicks in the 385hp M440i, you'll need £53,875 (P3.4 million). As yet, there's no '430e' plug-in hybrid.
The key rivals for the 4 to take down are the aging (but likeable) Mercedes-Benz C-Class coupe, and Audi's comfy, fairly uninteresting A5. A big grille never did either of those two any harm.
On the road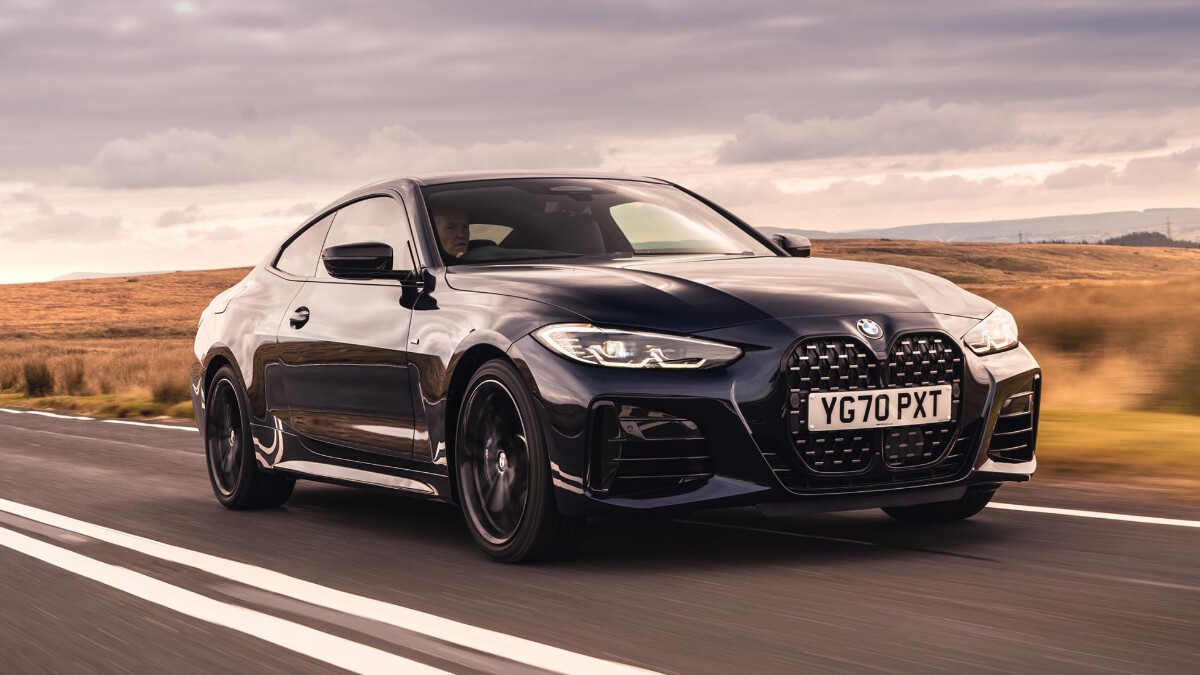 ADVERTISEMENT - CONTINUE READING BELOW ↓
The old 440i was a bit of an unsung hero in the 4-Series range, so this time, it's come out fighting with an 'M' tacked onto the badge and some serious performance. Thanks to a 48V mild hybrid system providing a meager economy gain and a slight accelerative boost as the turbos spool up, this sub-M4 flagship develops 385hp—11hp more than you get in the M340i sedan and wagon.
Allied to the usual eight-speed automatic gearbox and standard, rear-biased xDrive, the M440i sees off 0-100kph in 4.5sec, before rushing into its 250kph limiter. It's actually quicker than the old E92-gen M3—that's the one with the big 4.0-liter V8.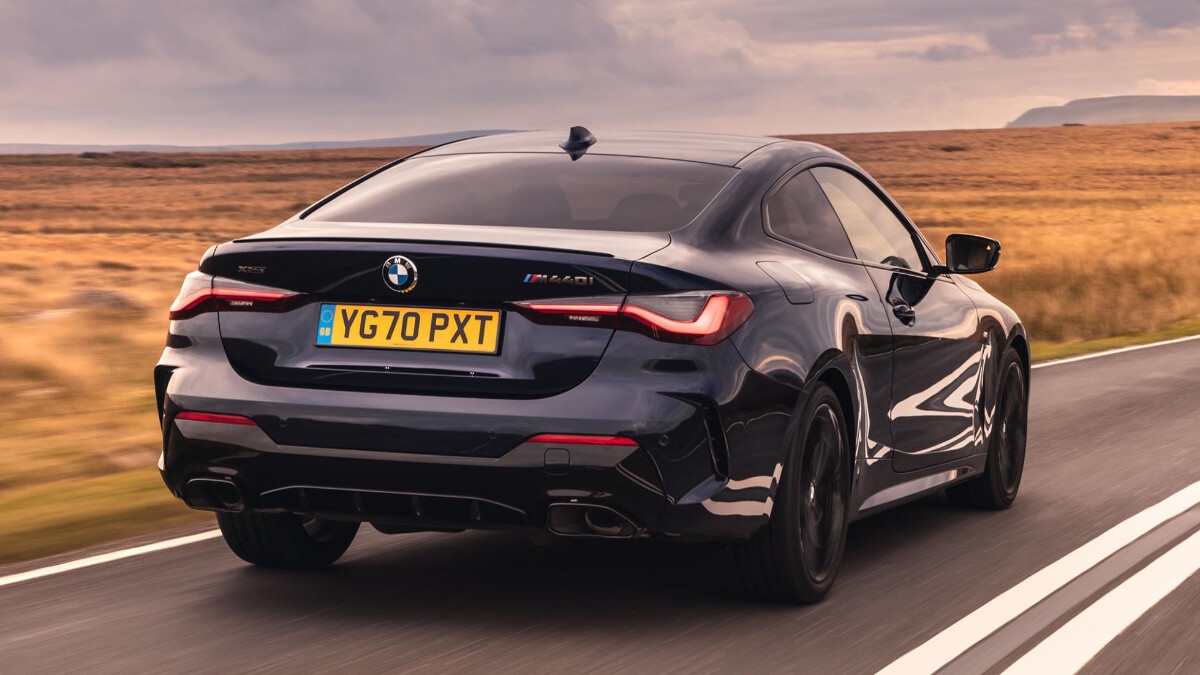 ADVERTISEMENT - CONTINUE READING BELOW ↓
In fact, it's a real treat, this car. There's some proper straight-six timbre to the mildly autotuned noise, and a wonderfully elastic power delivery that simply never runs dry of torque. Don't order a new M4 without trying this junior M car and discovering just how fast, capable, and involving it is.
Back on planet sensible, there's the 420i. It's a rare thing: a modern German car with a badge that actually makes sense. Under the hood is indeed a 2.0-liter turbocharged engine, delivering 182hp and 249Nm. If that's too logical for you, the 430i uses exactly the same engine, with the computer allowing it to produce 254hp and 400Nm. An early drive of a 430i prototype suggested it'd be the sweetest 4-Series of the bunch, but the 420i offers adequate shove (0-100kph takes 7.5sec), and the in-gear response is meaty enough that anyone jumping ship from a turbodiesel won't feel unduly shortchanged.
ADVERTISEMENT - CONTINUE READING BELOW ↓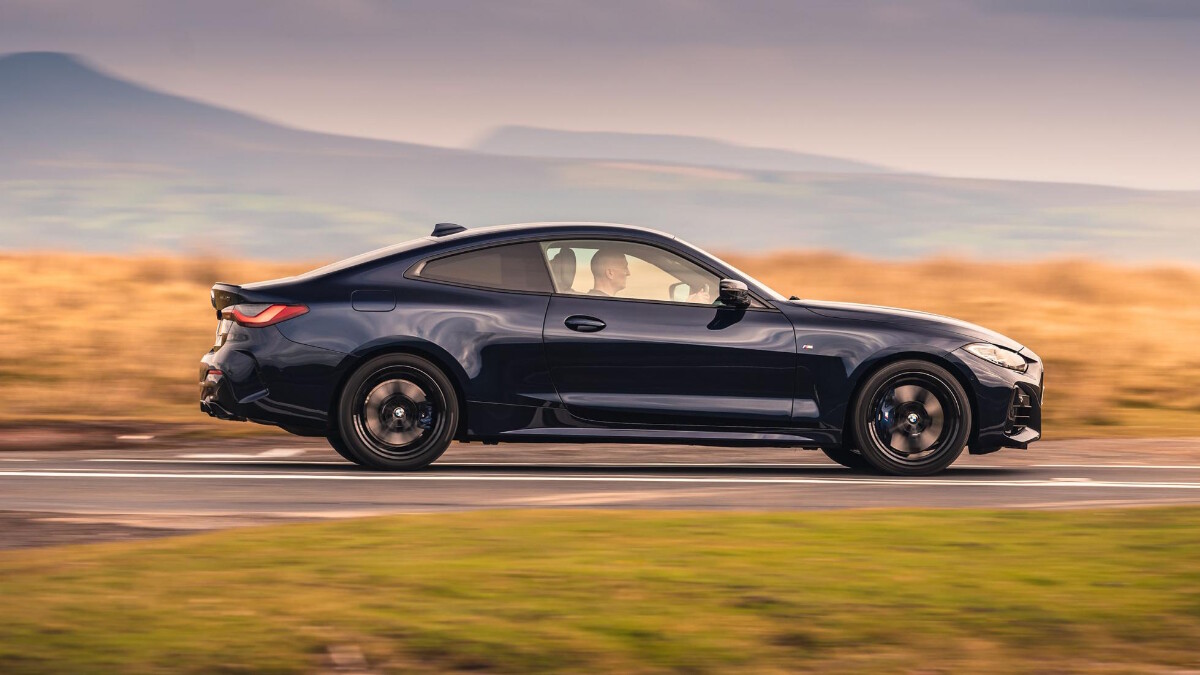 In terms of noise, it's reedy if it's revved out, but with the superb transmission allowed to shuffle gears, the 420i emits a mildly sporty midrange thrum and returns about 14.9km/L. Which is 4.25km/L fewer than we got from the 420d on the same test route.
ADVERTISEMENT - CONTINUE READING BELOW ↓
Need a proper all-rounder? The 420d might be the pick of the bunch here, which is a bit of a pity given that ship has sailed, and promptly sunk to the seabed. The old four-pot diesel 4-Series suffered from too much rattle and rumble when clogged, but that's been eradicated in the new car. The 187hp, 400Nm twin-turbodiesel mill is much more hushed, slightly quicker than the 420i, and will pretty much refuse to do less than 19km/L even if you never press the Eco Pro button to harvest maximum efficiency from your tankful. On the official test cycle, BMW claims 23.4km/L.
Mind you, if you fancy yourself as a bit of a cornering connoisseur, the 420i states its case with gusto. Less weight in the nose makes it more agile and keen on turn-in than the six-cylinder cars, while ditching xDrive brings benefits in agility. Basically, there's still plenty of Ultimate Driving Machine character in the bigger, bolshier 4-Series. The gloopyness that mired the old car's steering has gone. Responses are clean, sharp, and poised, and there's a tangible sense of balance, with all four tires being worked equally. It's a hugely rounded luxo-sport coupe, this.
ADVERTISEMENT - CONTINUE READING BELOW ↓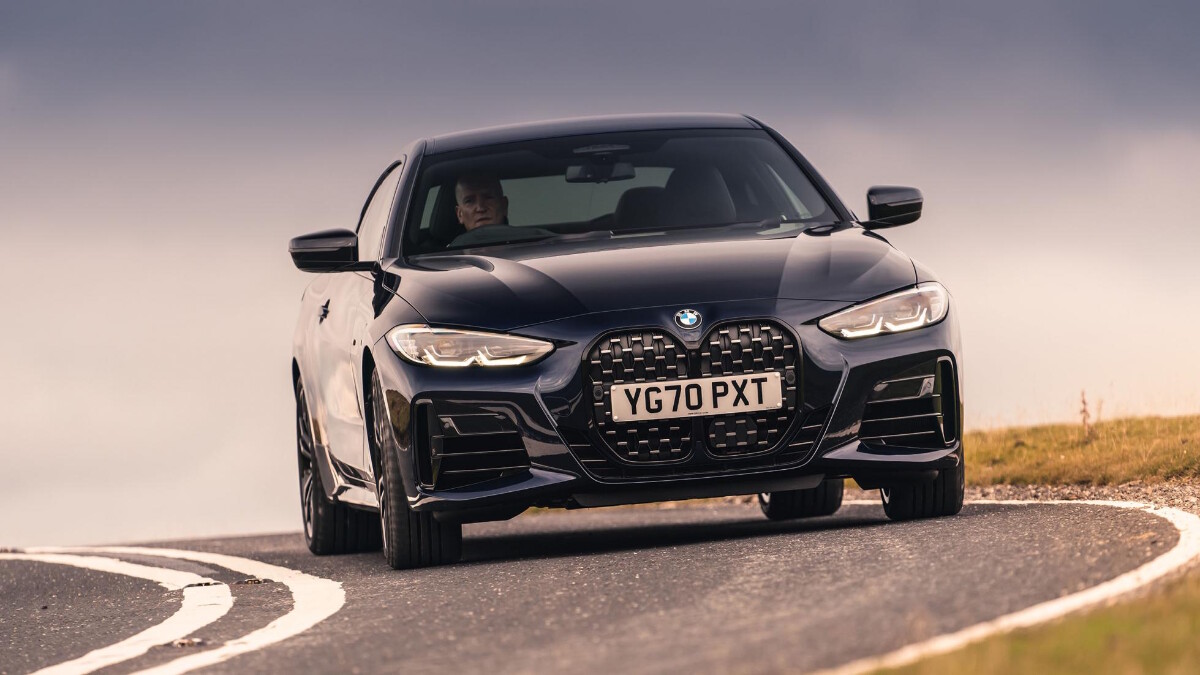 The 'but' you've been expecting concerns the extremely taut ride. We had suspected the 4-Series would be a tense, nuggety-riding machine after discovering the latest 3-Series also sacrifices some plushness at the altar of handling, and even with the optional adaptive dampers set to Comfort mode, so it proves.
ADVERTISEMENT - CONTINUE READING BELOW ↓
It seems BMW has doubled down on expectations that it's a sportier outfit than Audi and Mercedes-Benz, and delivered a car that's happy to jiggle its occupants about in the pursuit of its genuinely engaging, clinically precise manners. So, you'll have to be sure your priorities match the car's, before you choose this instead of a softer, lazier A5.
On the inside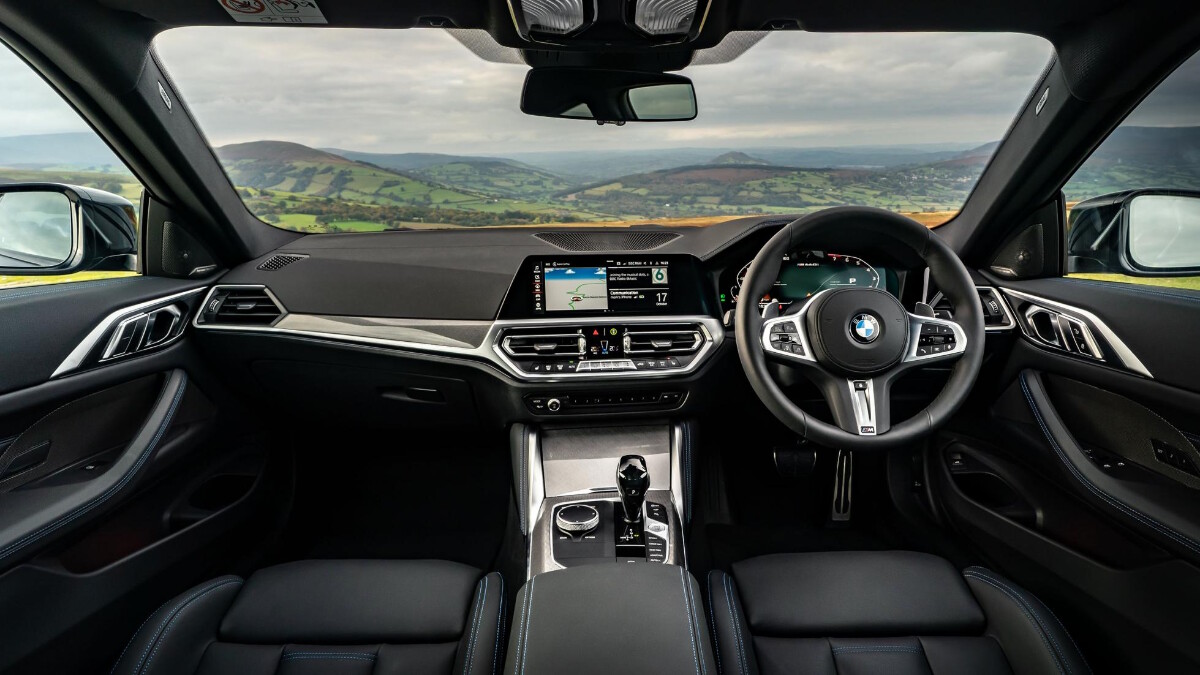 ADVERTISEMENT - CONTINUE READING BELOW ↓
Don't come looking in here if you've got a new 8-Series. You'll only be left wondering how on earth your car costs twice as much this one—but that's great news for 4-Series fans. The interior has come on in leaps and bounds to finally challenge Audi's perceived cockpit quality.
From the pictures, you're probably wondering what all the fuss is about. Besides the digital instrument screen and its idiotic backward hexagonal dials, it looks pretty much the same in here as the old 4-Series. You still get an unfashionable but refreshingly logical line of physical numbered buttons to assign radio stations, favorite contacts, and most-used nav destinations to. iDrive now has touchscreen capability, but BMW has mercifully reprieved the tactile clickwheel controller, making this probably the safest infotainment to use on the move of any car in the world.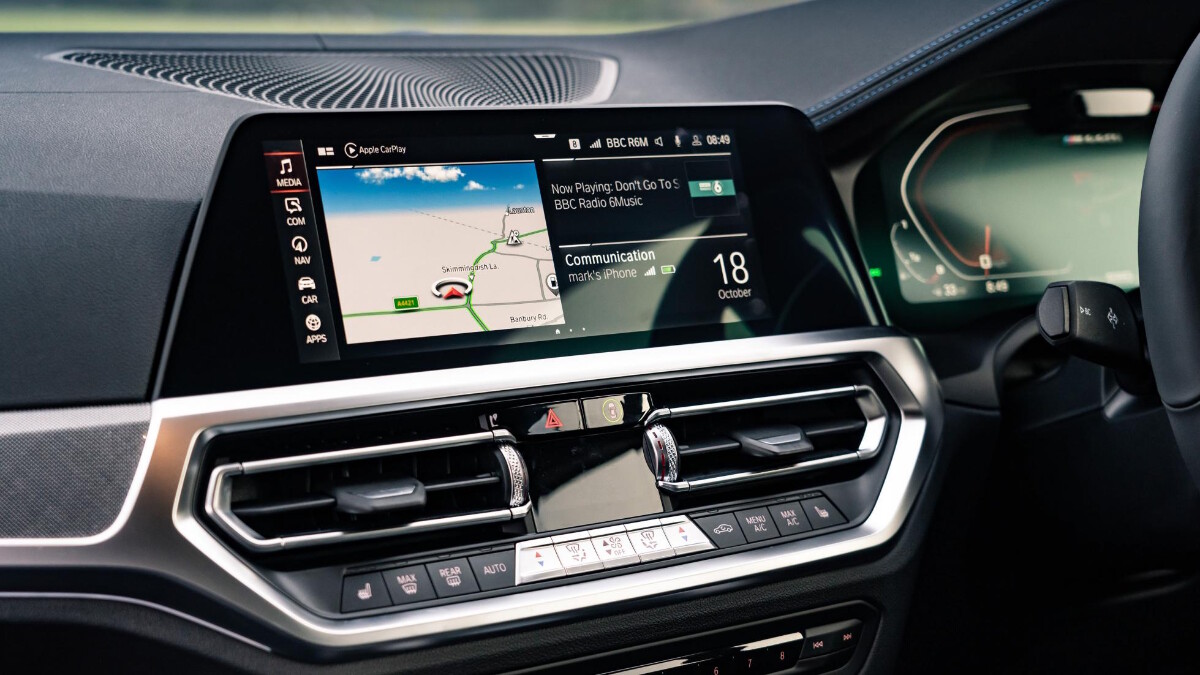 ADVERTISEMENT - CONTINUE READING BELOW ↓
It's a familiar dash to that of the 3-Series, but you sit low, with the windshield raked back toward you, in a supportive, highly adjustable seat. The materials are of a higher spec than the old, rather dour and in places cheaply finished predecessor. Noise and vibration has been much reduced, too. This 4 is a quieter cruiser, a more relaxing GT, and at this point, it's really difficult to think of any reason you'd buy an 8-Series instead of a 4. Oh yeah, the looks...
Despite the longer wheelbase and the extra width, the 4-Series is not what you'd call 'a proper four seater.' The rear screen eats too far into headroom in the back for that: They're for occasional child use only. The trunk now offers 440 liters of space.
Back in the cabin, the armrest cubby, cupholder cavern, and door bins offer enough storage for the usual road-trip paraphernalia. Because BMW prefers you access Apple CarPlay via Bluetooth, you can wirelessly charge your iPhone while it's connected to the infotainment, so there'll be no cables getting in the way while you flail around attempting to harness the gimmicky gesture control function.
ADVERTISEMENT - CONTINUE READING BELOW ↓
Final thoughts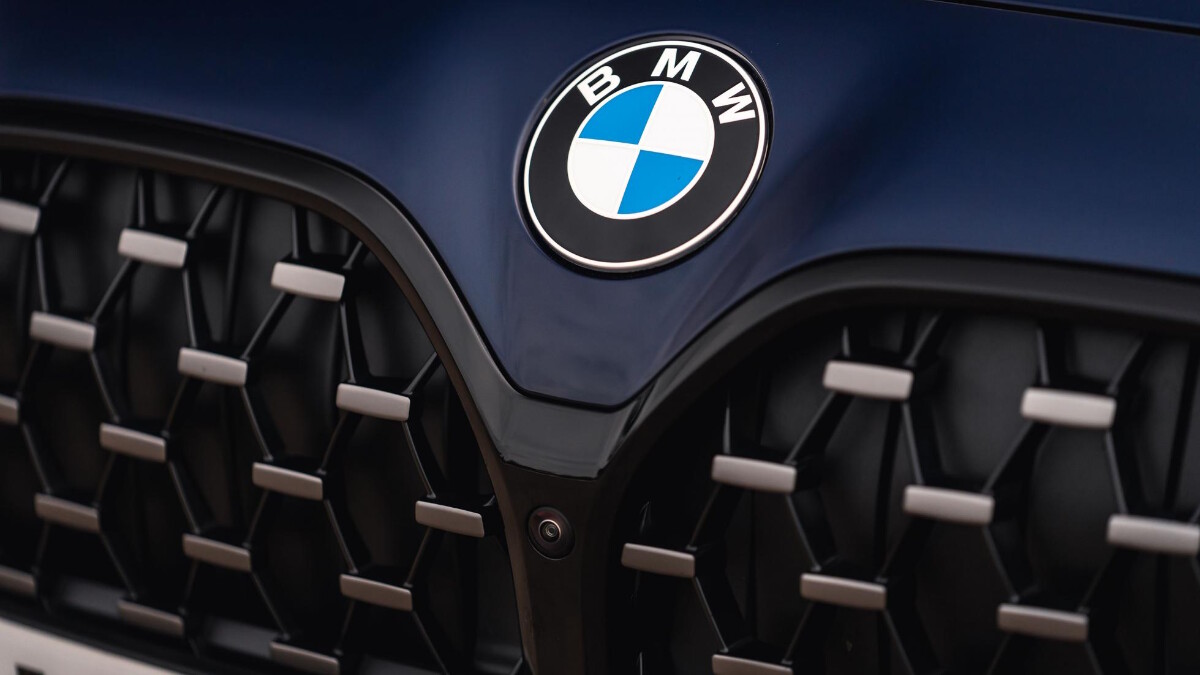 Damn. We wanted to scoff at the new 4-Series. We wanted to say it had lost its way along with its waistline, and that the thrusting, deeply insecure styling was a shameless attempt from Munich to paper over the cracks in the drive. And yet, pretty much the only things to argue about when it comes to BMW's latest coupe are the looks, and whether or not it's a tad too firm on less-than-perfect lanes.
ADVERTISEMENT - CONTINUE READING BELOW ↓
There's no quibbling with the build quality anymore, nor the refinement, and no coupe this size is quite so entertaining to drive. Anyone who protests otherwise is deluded. And probably regrets buying an Audi.
What's more, that's true not just of a properly speedy M440i, but also of the humble four-cylinder units that'll swallow the bulk of sales, and mostly spend their lives tramping up and down highways, rarely letting on they've got some much to offer besides a badge.
So, if you see someone looking smug inside a 4-Series, remember they've got more to be chuffed about besides the fact that from where they're sitting, they don't have to look at it.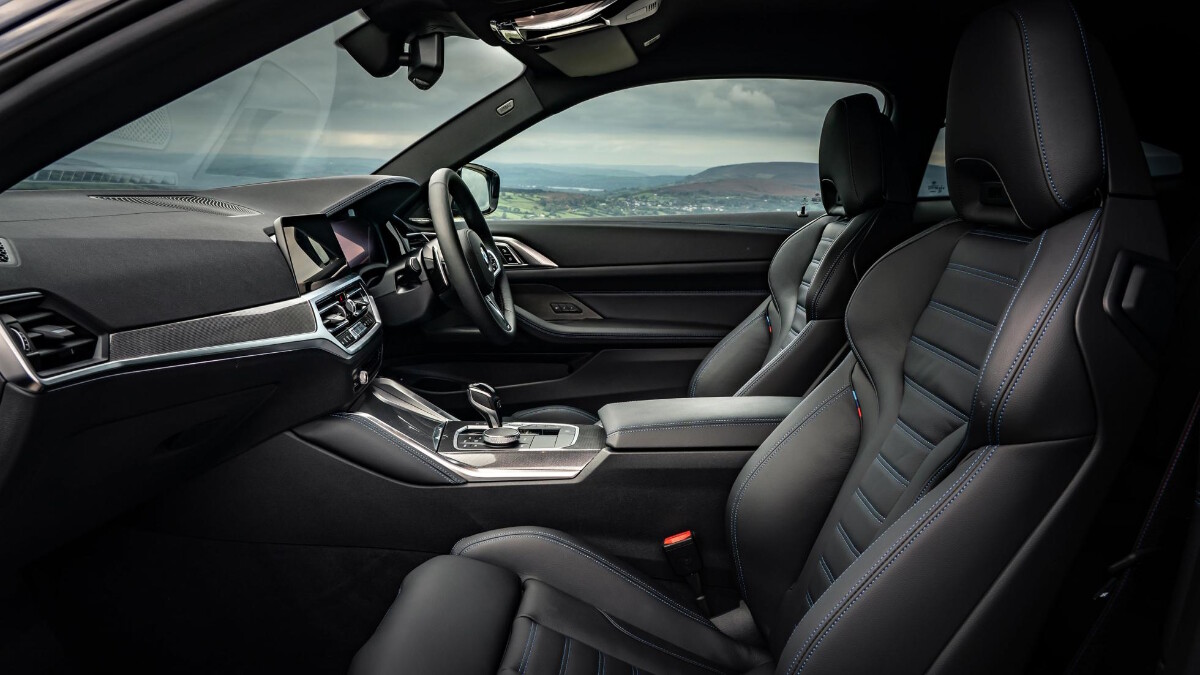 ADVERTISEMENT - CONTINUE READING BELOW ↓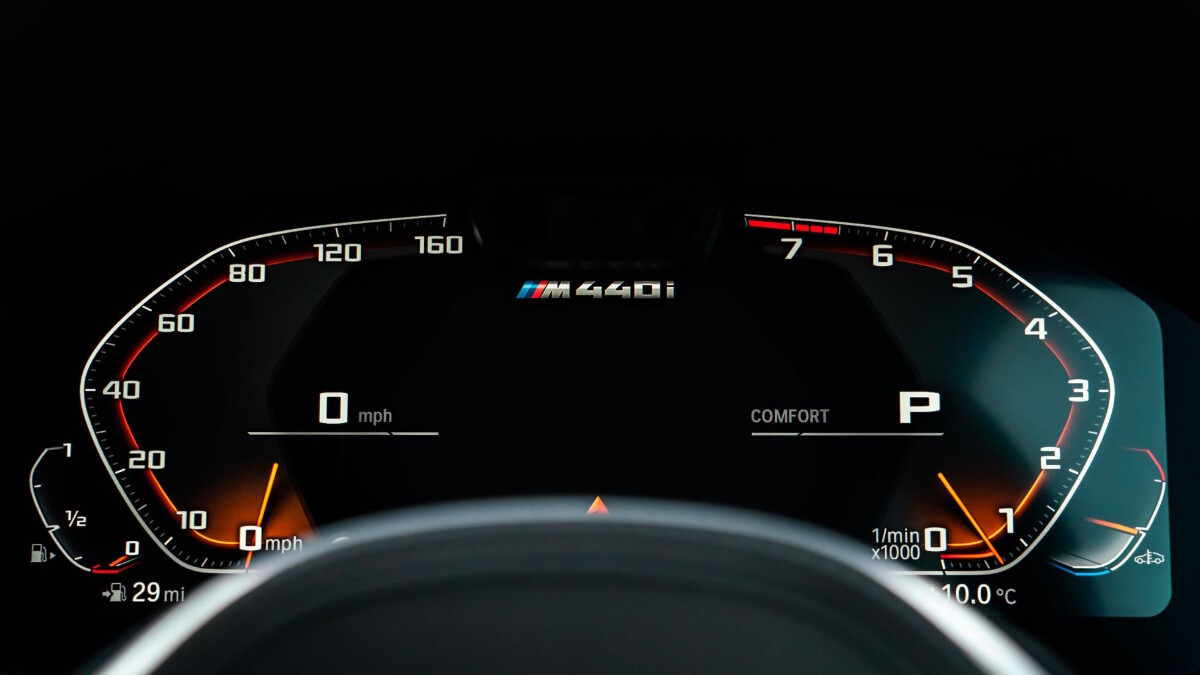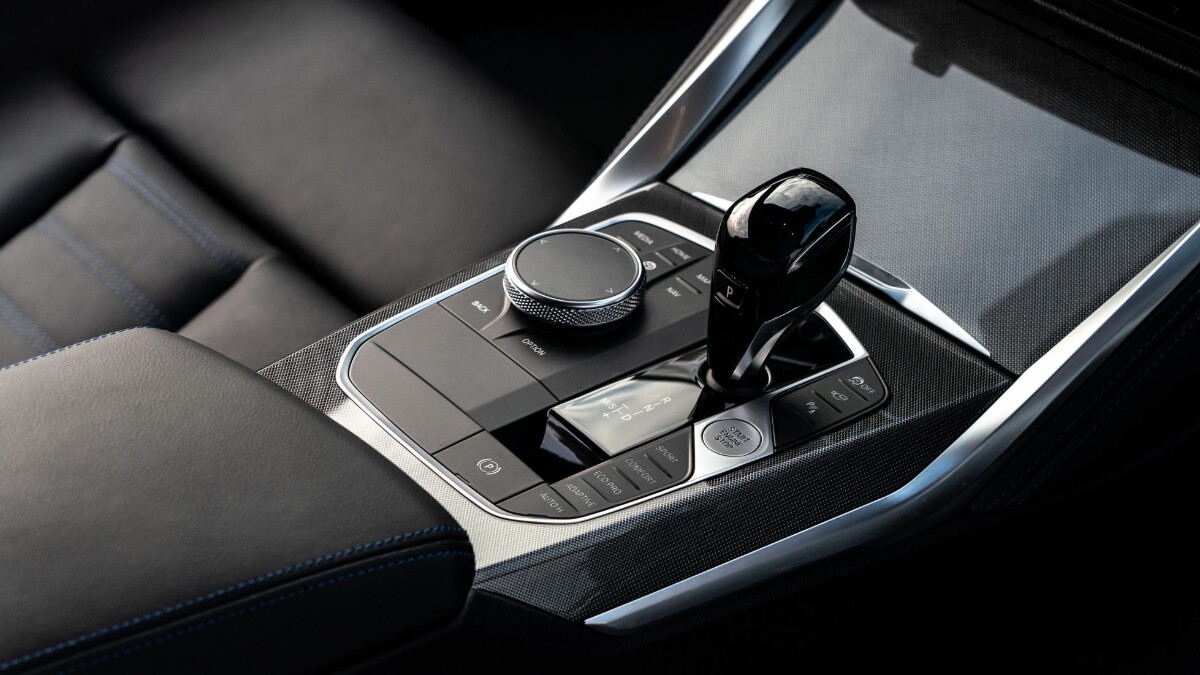 ADVERTISEMENT - CONTINUE READING BELOW ↓
NOTE: This article first appeared on TopGear.com. Minor edits have been made.