The BMW 8-Series Gran Coupe is the latest car to join the increasingly well-populated sector that lies somewhere between sedans and coupes. Up until the Mercedes CLS first arrived—way back in 2004, just to make you feel wistful about the unstoppable passing of time—we had no idea the line between the two could be construed as so fine.
Yet 15 years later, we look upon a motley crew of copycats that incorporate everything from Kias and Hyundais to Aston Martins and Porsches. BMW represents one of the originals, though: Its 6-Series Gran Coupe first launched in 2012, and has now been replaced by a car with a numerically greater name but the same ethos.
The 8-Series Gran Coupe arrives with an opportunity to grasp, too. The latest 8-Series—with big, pop-up headlight-equipped shoes to fill—has so far left us a little nonplussed. It's a wonderful object, all right, but it's simply too stiff to be a plush, distance-decimating GT car, while too big and bloated to act the sports car. We're not sure which rivals it's taking aim at, and it triumphs over nothing as a result.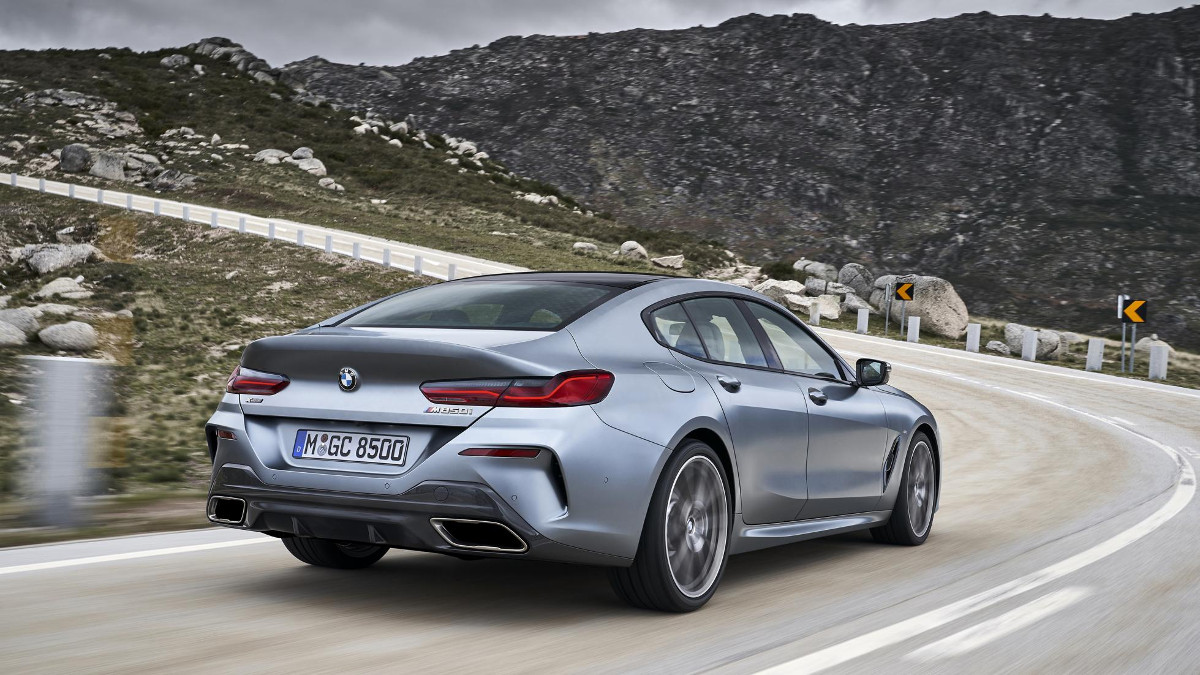 Continue reading below ↓
Recommended Videos
Adding rear passenger room and a larger trunk is sympathetic to both causes. Space is (traditionally) the ultimate luxury, after all, so it feels better equipped for cossetting you and yours over big miles, while the four-door shape shifts your expectations of how sporty it needs to be. So while the 8's general demeanor is largely the same, we'd argue it now occupies a more suitable shape.
It's also cheaper, too. More car for less money. Who'd have bet on that? A four-door 8-Series is typically £2,000 (around P135,000) less expensive than its equivalent two-door, with four engines to choose from. The range kicks off a whisker below £70,000 (around P4.73 million) for the gasoline-powered 840i (using the same 335hp straight-six as the BMW Z4 and the Toyota Supra), which is the only one to offer the purity of rear-wheel drive as if it's olden-days BMW.
Above that sits a trio of all-wheel-driven alternatives: The 316hp 840d diesel, the 523hp M850i V8, and the full-bore M car, the 616hp M8 Competition, which tops things off at a mite over £120,000 (around P8.11 million). Before options, naturally. All use a mighty eight-speed automatic gearbox and offer the usual plethora of driving modes that make every facet of the driving experience minutely adjustable. Sport mode comes with three sub-modes, for example. But is it all too finickity to be fun? Read on...
On the road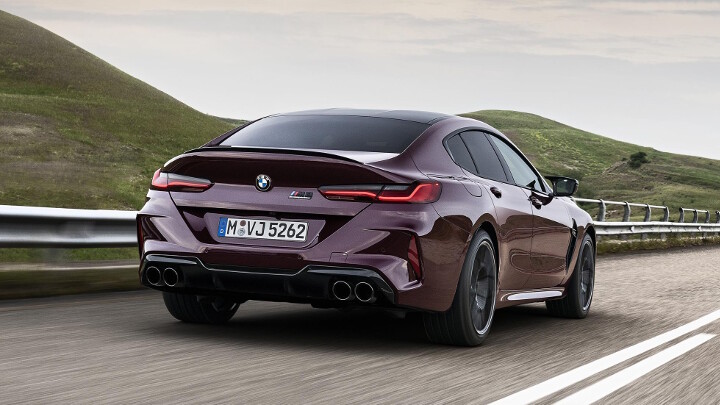 The 8-Series Gran Coupe is among the sharpest cars in its class, helped by a slimmer curb weight than most of its rivals—stick with the entry-level 840i and it's 1.8 tons, which ought not to be a miracle, but it kinda feels it when a car is over five meters long and as plushly attired inside.
You really should stick with the 840i if you can, too: Without a driven front axle—though with the optional £1,795 (around P121,340) rear-wheel steering fitted—it has a deftness, keenness, and natural balance that's familiar from straight-six-powered, rear-driven BMW sedans of old.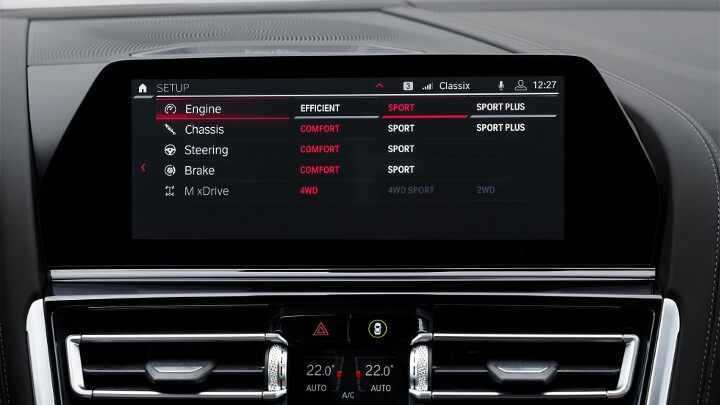 It's a slightly blunter, more modern take on the whole thing, of course. But there's a tangible feeling that the chassis engineers all own (or were made to go and drive) an old E46 328i to get a feeling of where BMW's DNA should lie—crucial in a world of 2-Series Active Tourers and X7s, which have brought on something of a BMW-malaise among the most curmudgeonly car enthusiasts.
It's more than quick enough, too, and it's a belter of an engine, one mated so perfectly to its automatic gearbox that you might never have the urge to pull away at the paddles.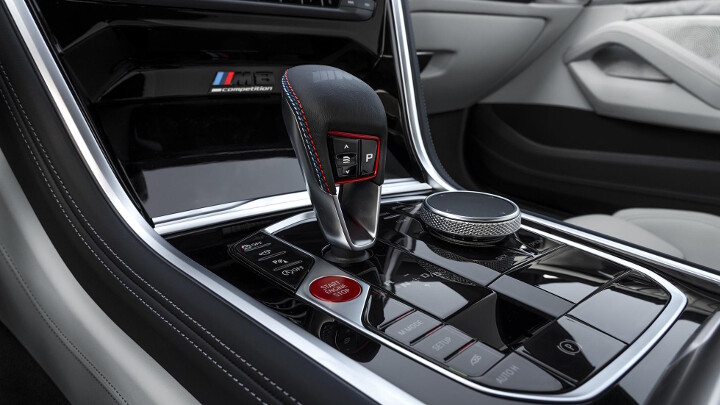 We can see why it would be hard to resist the burlier powertrains, not least because they get rear-wheel steering as standard. The 840d will bring the kind of effortless pace that troubles the cleanliness of even the most well-kept driving licenses, while the M-badged cars—the full-strength M8 and the halfway-house M850i—have a vigor and an aggression that perhaps suit the Gran Coupe's aesthetic swagger best.
The former has a 'Drift mode' when you loosen its electronic shackles, but it's also—with some modest options box-ticking—twice the price of that 840i base car. Money that, if the M6 Gran Coupe is anything to go by, will be shed heartbreakingly quickly if you're buying the car rather than leasing it.
On the inside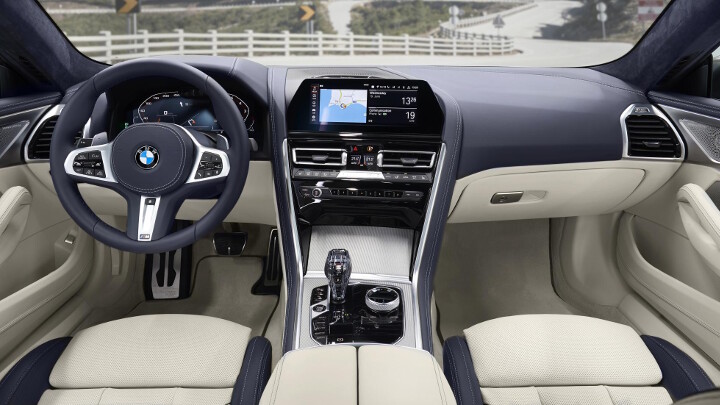 This is where the big steps have been made over the regular 8-Series, though only behind the driver's head.
Up front, the same cabin remains. Its vaguely traditional dials (they're digital, but fixed with speed and rev counters of an almost-circular shape) and row of physical buttons for the aircon will continue to appease the curmudgeons, but the dashboard otherwise feels too closely aligned to the layout in a 3-Series for this car to truly feel worth its cash. A problem that afflicts the regular 8, and thus afflicts this one, too. The M8 at least adds much red detailing and an obscurely shaped gear selector. Much nicer than the vajazzled item in the regular 8-Series variants.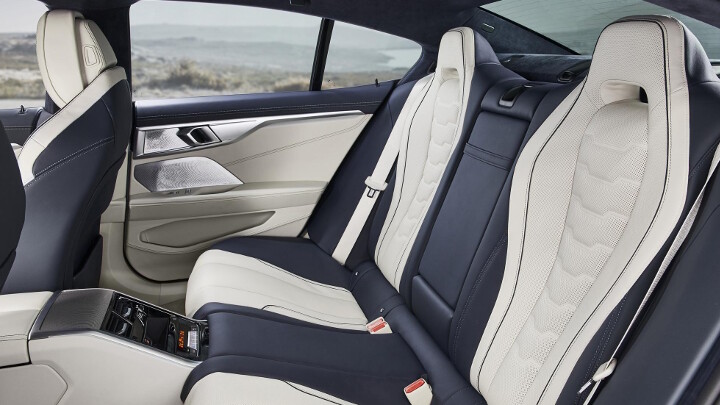 Behind, though, there's a vastness of legroom that the coupe sorely lacks, and unlike in the two-door, you'll be able to fit a toddler in their kiddie seat without having to move your own uncomfortably close to the dashboard. In that department, the coupe and the cabriolet barely justify their 2+2 claims.
That said, anyone over six feet will be struggling a bit for headroom in the back of a Gran Coupe, even if their legs have abundant space. They'll only want shoving back there for short journeys lest they'll be inventing new yoga positions in order to get anywhere comfortably. The middle passenger, astride the air-con controls, will find that regardless of their size.
This is a melding of coupe and sedan based on the former, so it doesn't have a vast trunk like an Audi A7 or a Porsche Panamera does, for instance. This car may be roomier than before, but it's still more of a trinket rather than a one-car-fits-all solution.
Final thoughts
The 8-Series Gran Coupe is probably the most handsome car in BMW's current range—not a huge achievement, the crueller reader might argue—and it's also among the most comfortable in its skin. Finally, the 8-Series's jack-of-all-trades approach to big posh fast cars makes sense, an extra pair of doors and more storage room, yielding a much better GT while making it harder to be upset this isn't the sportiest thing on sale.
That's not to say it doesn't have a bit of vigor about it, especially at the bookends of the range: The entry-level 840i and the monster M8 are the two we'd recommend, as both show BMW can still make a good fast sedan. In a tumultuous 2019, that's something we should all cling onto as a welcome good news story.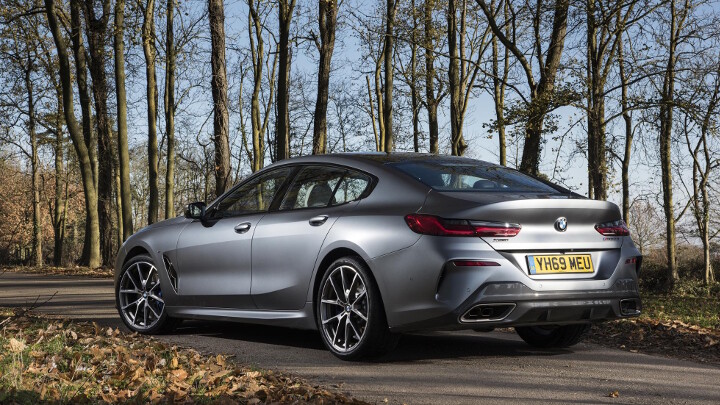 NOTE: This article first appeared on TopGear.com. Minor edits have been made.