Oh, come on! I thought diesel had been cancelled?
It's true—UK sales of motors that drink from the black pump have folded faster than a short-sighted UFC contender.
Briefly, diesel occupied a 50% market share in Britain. Right now, only 14% of new cars sold here are diesels. In 2020, sales freefell by over a third, from an already dismal 2019.
So… why are you driving a diesel BMW? Why is BMW even building it?
Well, the carmakers talk a good game. They say diesel isn't done yet. They point to the very latest low-friction engines, multiple emissions filters and exhaust additives, while reminding us that not so very long ago, turbodiesels were sold as standard with a halo.
Continue reading below ↓
Recommended Videos
Lots of torque for easy driving, low CO2 for easy tax-evasion, and 1,127km on a tank, if you were careful. Diesel make sense of big, heavy family cars, cars that do long distances on the regular, and cars that have to tow leaden trailers. There's no EV, or plug-in hybrid, that offers quite the same range of talents, so much of the time. Not yet—in spite of what the government has decided to spout.
That's why Mercedes is tentatively offering diesel-plug-in hybrids. Audi's S4 and S6 are now TDIs. And then there's this thing. The humble BMW wagon trying to beat Alpina at its own game. This new BMW M340d might be a curious collector's item in decades to come. One of the last hurrahs for a meaty diesel engine in a sensible car, before the idea gets swept away in the electrification tsunami.
What's the spec of this Unicorn TDI?
You'd have to know your stuff to end up buying one of these. Hilariously, BMW will sell you a cheaper, less powerful 3-Series powered by a diesel straight-six: the 330d. It's got 261hp, 580Nm and hauls to 100kph in 5.5sec. You don't really need a faster junior exec than that, do you?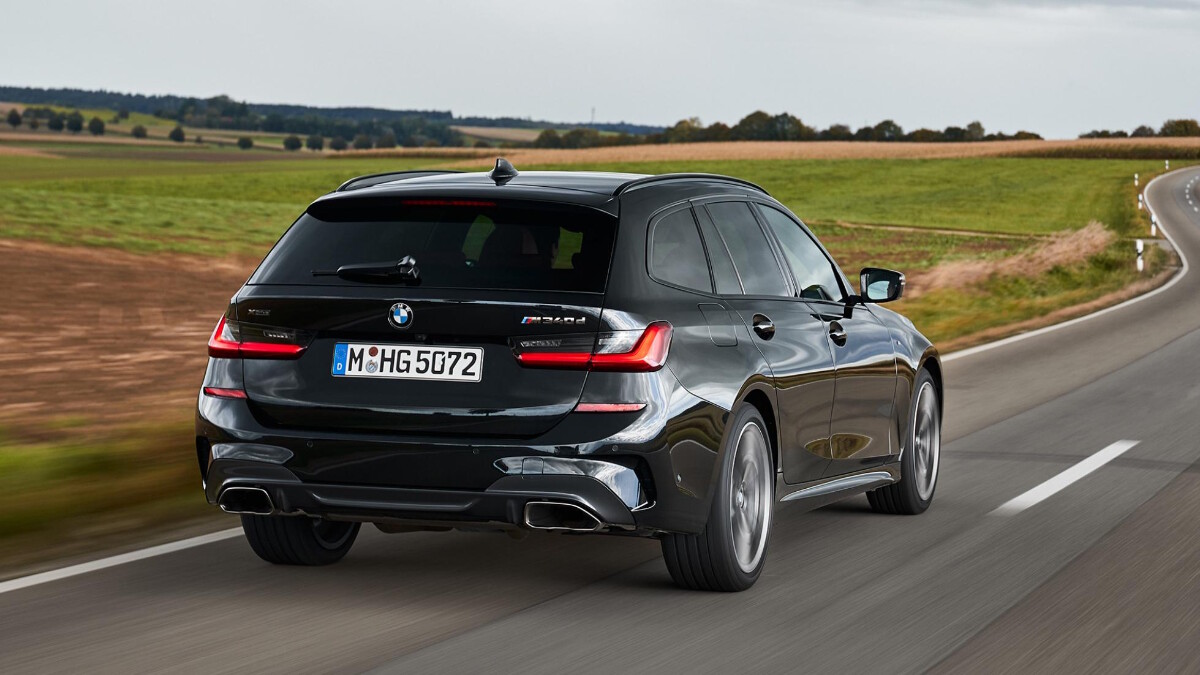 And yet, here it is. The M340d. The twin-stage turbocharged engine has been breathed on, and joined forces with a 48-volt starter-generator motor that adds 11hp on its own and fills in any pesky turbo lag.
The result is 335hp, and a staggering 700Nm of torque. That's 516lb ft in old money. Small wonder BMW has had to entrust drive to all four wheels, via a fettled eight-speed automatic gearbox. There's even launch control, for heaven's sake.
Could be a bit of a Q-car special, then?
I'll say. Getting from 0-100kph in 4.8sec in any family estate car is impressive. The way the M340d manages it is just silly though. It's so fuss-free, you arrive at 100kph and it's anti-climactic, as if the car's just getting into its stride.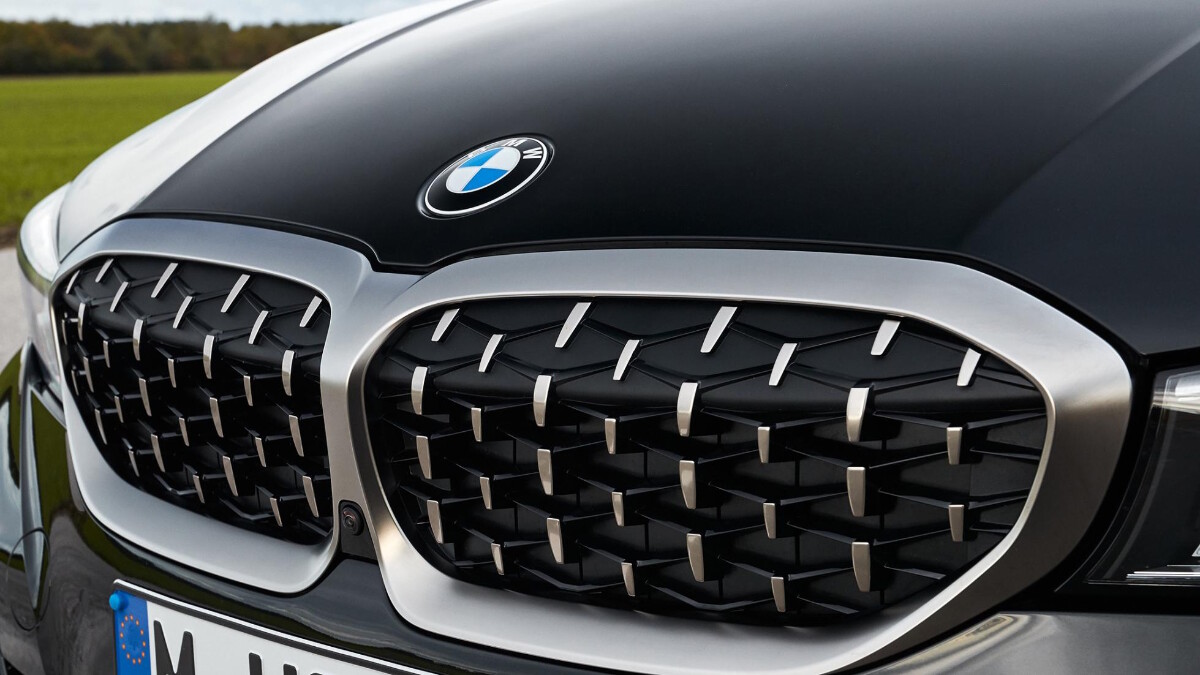 Underneath, this is a fantastically complicated machine. The engine is busy maintaining maximum boost pressure wherever you've got the throttle, it's harvesting electrical energy and juggling the electro-surge, and the exhaust gases are on a magical mystery tour through a sewage treatment works-meets-waterslide, so this rampant runaway diesel locomotive actually complies with tougher tailpipe tests not actually coming into action until next year. And yet it'll still keep a Cayman honest.
And yet, from inside, you're blissfully unaware of all of this. You just aim and fire. There are modes available, but you needn't bother toggling them. Jump on the gas, the gearbox readies itself for the onslaught, and you're off. An M3 pilot would still be busy selecting his gearshift ferocity menu. The M340d is two, no, make that three counties away.
Is it a blunt instrument?
Nope, it handles. As with all M Sport 3s, the ride's rather taut and busy on back roads, even with the optional adaptive suspension locked into Comfort mode. It's beautifully controlled though. You could load up the family and set off for holidays without having to swerve around potholes or adopt the brace position for drain covers.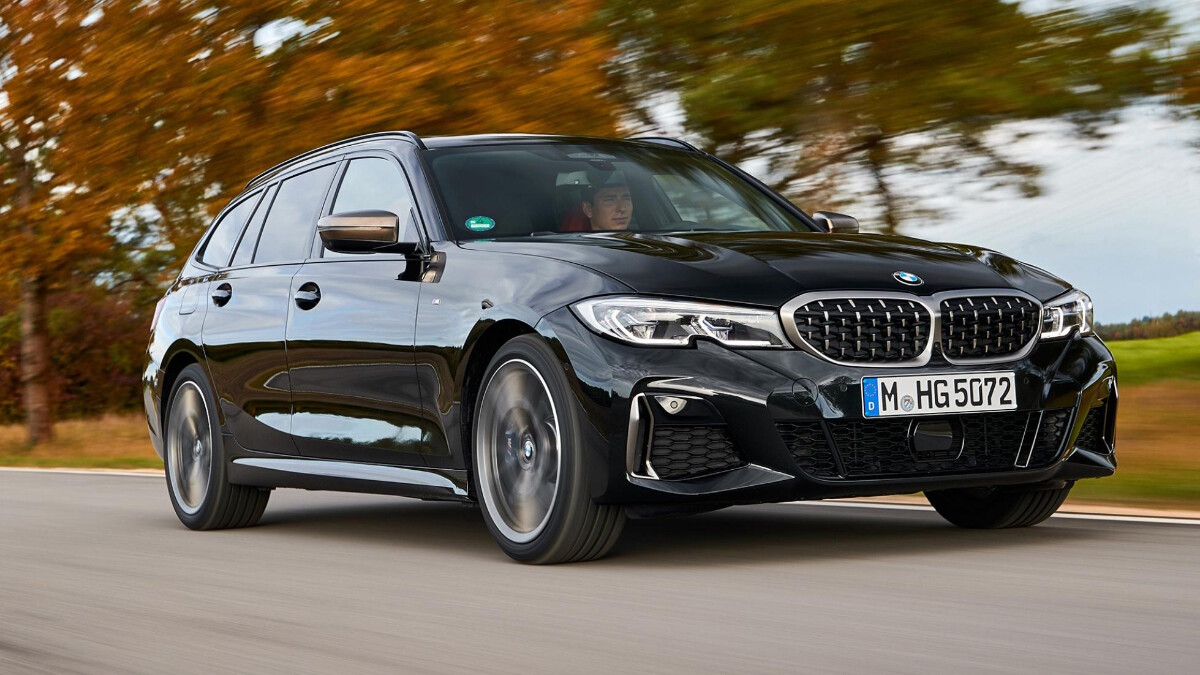 If you're really cracking on, then you'll run into the limits of front-end grip sooner than you would in a four-cylinder 3-Series—this is a hefty lump of engine dangling over the front wheels, after all. But that sort of behavior isn't what the M340d is about. This is a distance-crushing, journey-shrinking monster that uses its monumental muscle, not dainty cornering, to get you home considerably faster than you were expecting.
I hope it's still economical, or I'll just buy an M340i.
Drive the M340d like a fool and it'll do 15km/L. But it simply will not do any less. 15km/L is the baseline. You'd have to drill a hole in the fuel tank to make it consume more.
What's lovely is when you've finished overtaking every car within your postcode and settle down, the M340d's economy skyrockets. Allow the Eco Pro mode to coach you into lifting off well before roundabouts or when cresting hills and you'll average over 17km/L. And if this is your expressway thrust-chariot, it'll close in on 21 to the liter. Can't remember getting that from an M3.
The best car BMW makes, you reckon?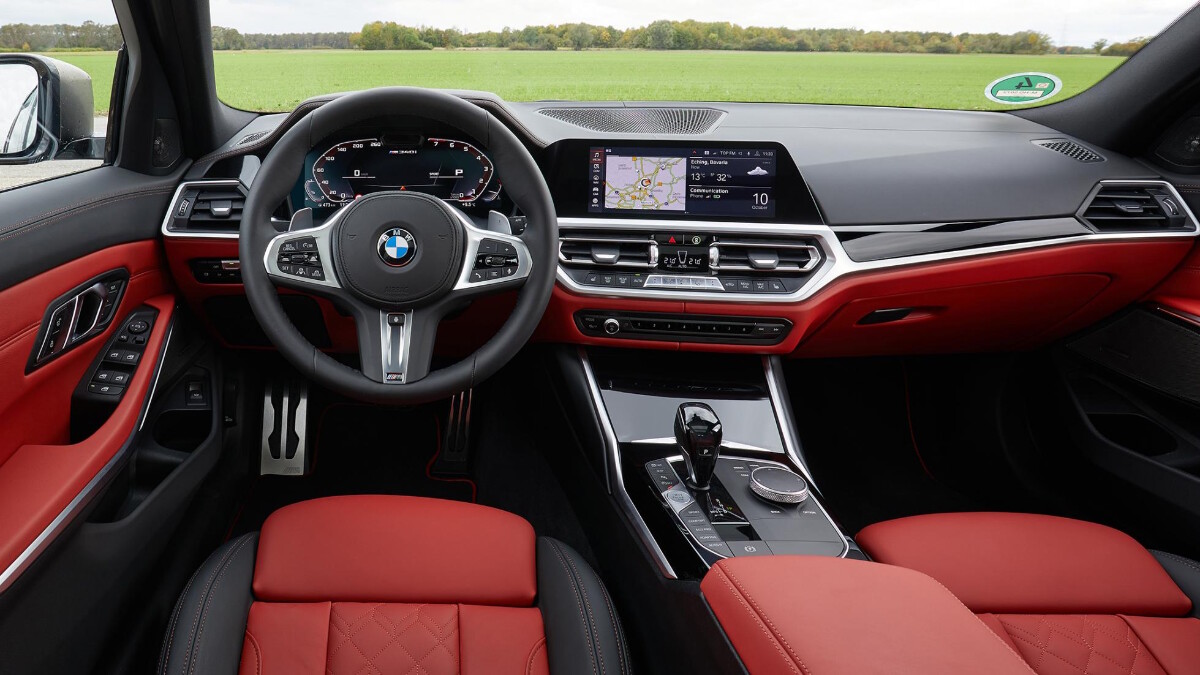 Besides being 'good', it's also cool. So much more suave than an X2 or a 2-Series Active Tourer or an X4 or an X6 or a 6GT or an X7 M50d, but not as flashy as an 8 Gran Coupe.
And it'll be rare, which gives it mystique. Just because it's totally unnecessary, not cheap and likely to sell at the same pace as 'Best Moments of 2020' sticker album doesn't mean the M340d isn't one of BMW's modern hero cars.
If this is diesel's last hurrah, then we can say it went out on a high, in one of the finest subtle superwagons ever built.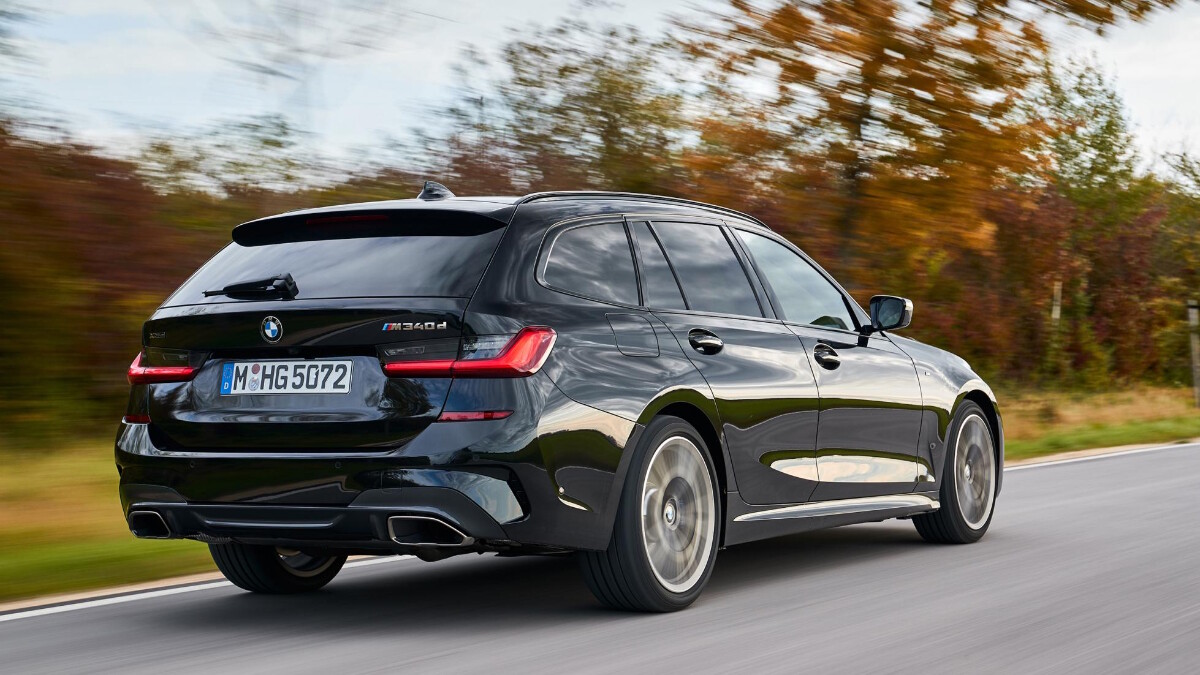 NOTE: This article first appeared on TopGear.com. Minor edits have been made.