It's the M car the world wants right now, not the one it needs. The BMW X5M Competition splices the drivetrain of BMW's sublime M5 super-sedan with the body, high driving position and 'move over, I'm running late for an appointment with the free-weights room' demeanor of BMW's X5 midsize SUV. The global thirst for SUVs means the X7 and a future X8 now top the X5/X6 twins in BMW's SUV ranks. An X5 isn't anything close to a flagship these days.
Not that the X5M lacks… anything, really. This range-topping X5M Competition's 4.4-liter twin-turbo V8 is remapped up to 616hp (from 592hp), though torque remains pegged at 749Nm.
The result is a school bus that goes like greased excrement off a garden spade. Engage launch control and the X5M dispatches 0-100kph in 3.8sec. Should you be minded to get to 200kph, this dump truck of oomph will blast you there in 13.4sec—0.3sec faster than the poor, pathetic man's X5M. Loser. Spend extra on the optional M Driver's Package and your top speed leaps from 250kph to 306kph. Is there a word in German for 'enough'?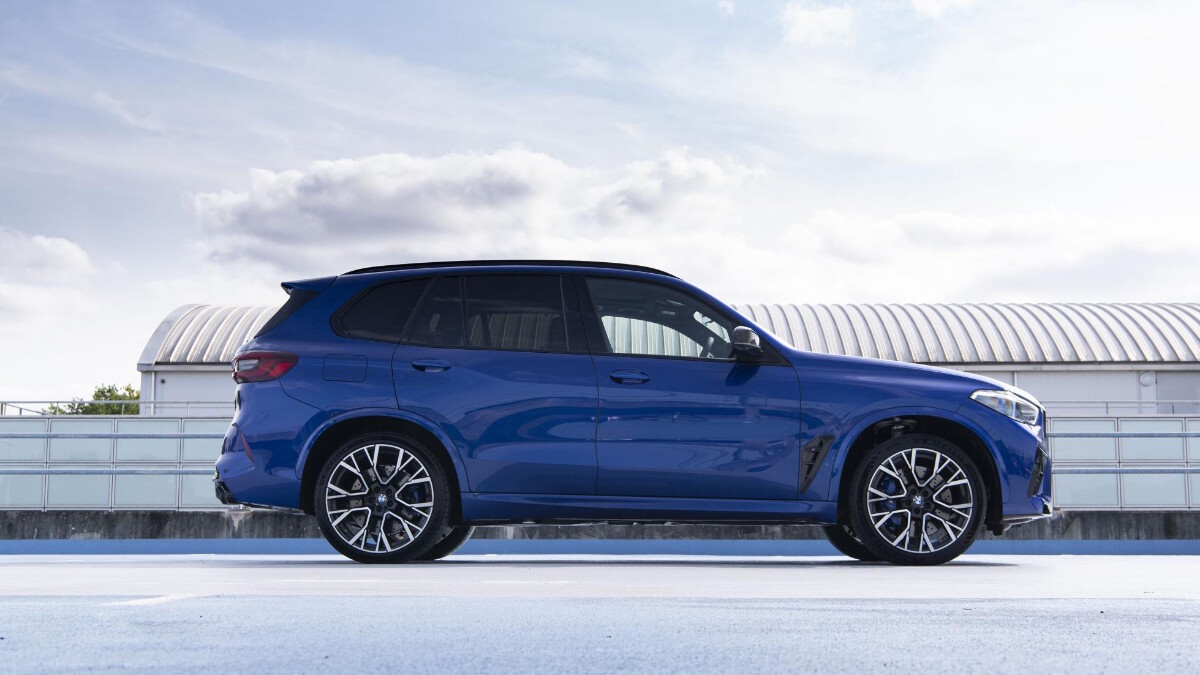 ADVERTISEMENT - CONTINUE READING BELOW ↓
All that punch means the X5M Comp is a bargain. Stay with us here—this monsterwagen is very nearly as quick as the likes of a Lamborghini Urus or a Bentley Bentayga Speed. It's just as well-equipped, seats the same number of people in space and comfort, but it costs a mere £110,610 (P7.11 million). We just saved you £60,000 (P3.86 million).
The X5M Comp is as close as BMW will tread to building an M5 wagon, but this isn't quite a jacked-up M5. While it shares the same engine, eight-speed automatic gearbox, and rear-focused four-wheel-drive system, someone at M headquarters had the common sense to ditch the M5's rear-wheel-drive mode. They were likely fired shortly thereafter.
While you can't fully disconnect the front driveshafts at the twiddle of the iDrive knob, BMW says 'controlled drifts' are possible in the X5M, once you've summoned up the 4WD Sport mode, switched off the traction control, and hired a large expanse of open space for the afternoon.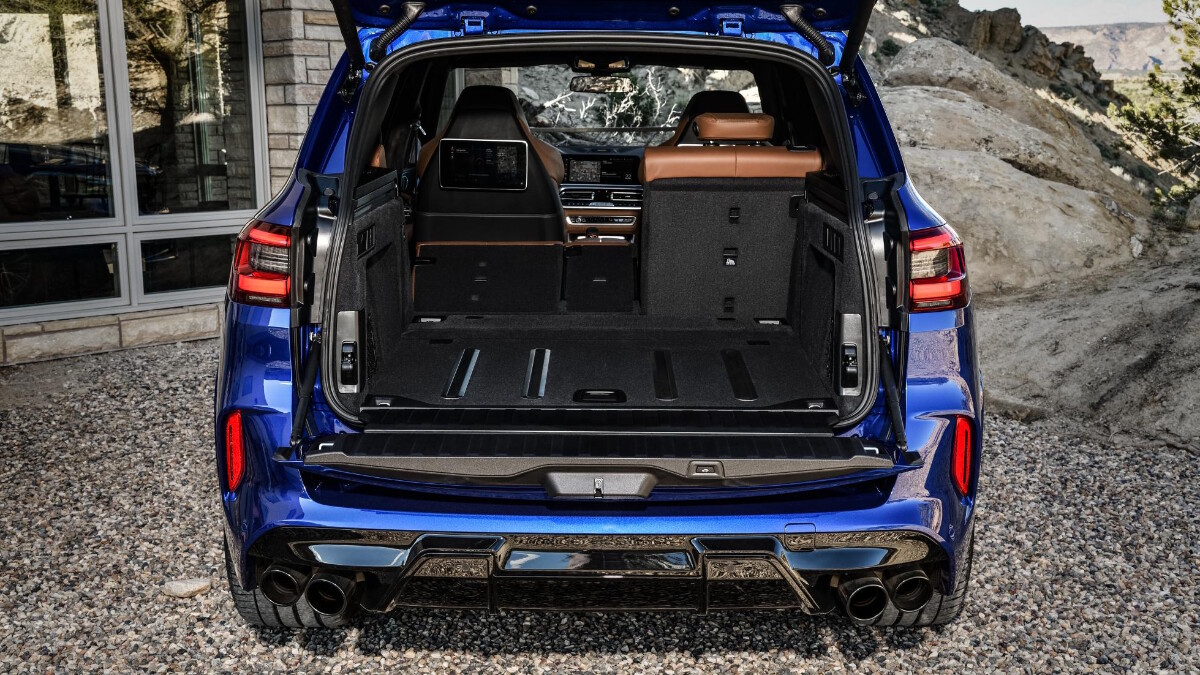 ADVERTISEMENT - CONTINUE READING BELOW ↓
Recommended Videos
Underneath, very little standard X5 remains. The M's engine mounts are beefier, as are the suspension foundations. You get adaptive dampers with body-roll counteraction. The cooling and oil systems are approved for racetrack use. There's more camber, fatter tires, and enormous brakes, and you can even change the feel through the brake pedal, for no good reason we can think of.
For its price, you'd expect plenty of kit. You get 21-inch rims up front, and 22-inchers out back. There's a menacing quad-exhaust pipe kit, awful illuminated 'M' motifs in the multi-adjustable leather seats, and a practical split tailgate to impress none of the farmers who'll be buying one.
Oh, and there's no hybrid system buried deep in the car's bowels. No 48V boost or Eco Mode. This is a full-fat, blood-and-thunder, zero-f**ks given-BMW. More Green Hell than Green Party.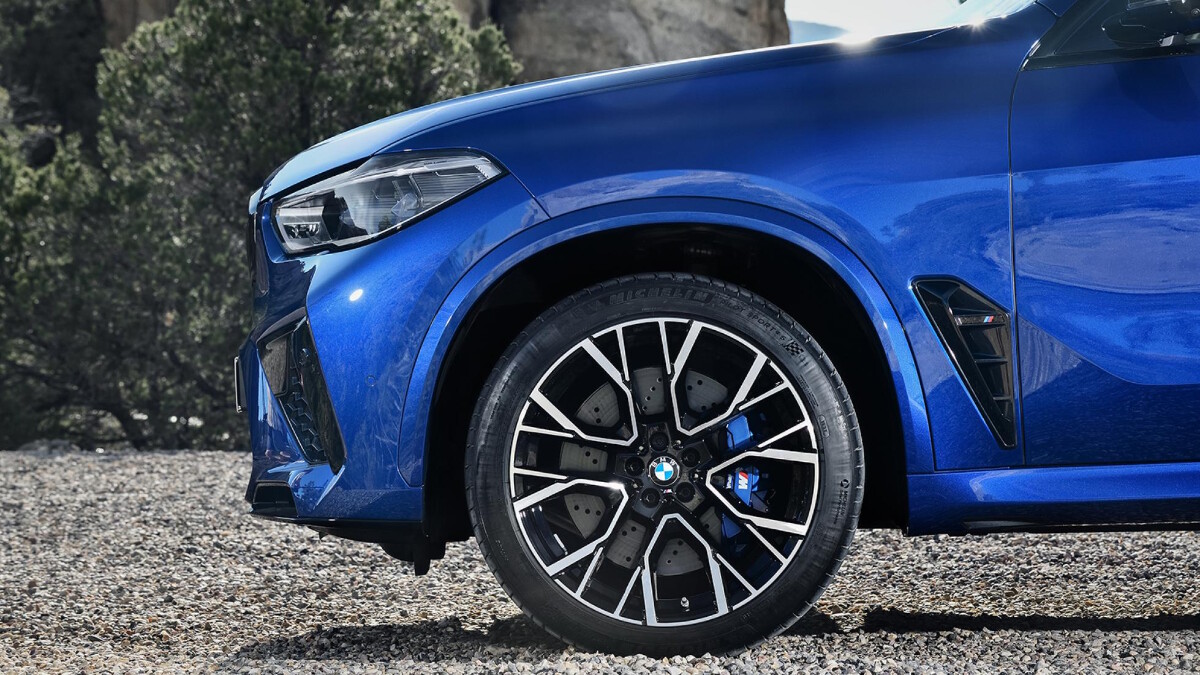 ADVERTISEMENT - CONTINUE READING BELOW ↓
Whether you like the idea of German uber-SUVs or not, there's no denying that the majority of them—the Porsche Cayenne, the heavily Audi'fied Urus, and several AMG 4x4s—are pretty bloody impressive pieces of engineering, even if their morality is flawed. BMW's M Division tanks have ranged from the so-so (the old X5M, for instance) to the downright shoddy (we're looking at you, X3M).
So, has BMW pulled a true performance hero out of the bag this time, or given the world a 290kph pudding it doesn't need and doesn't deserve, either?
On the road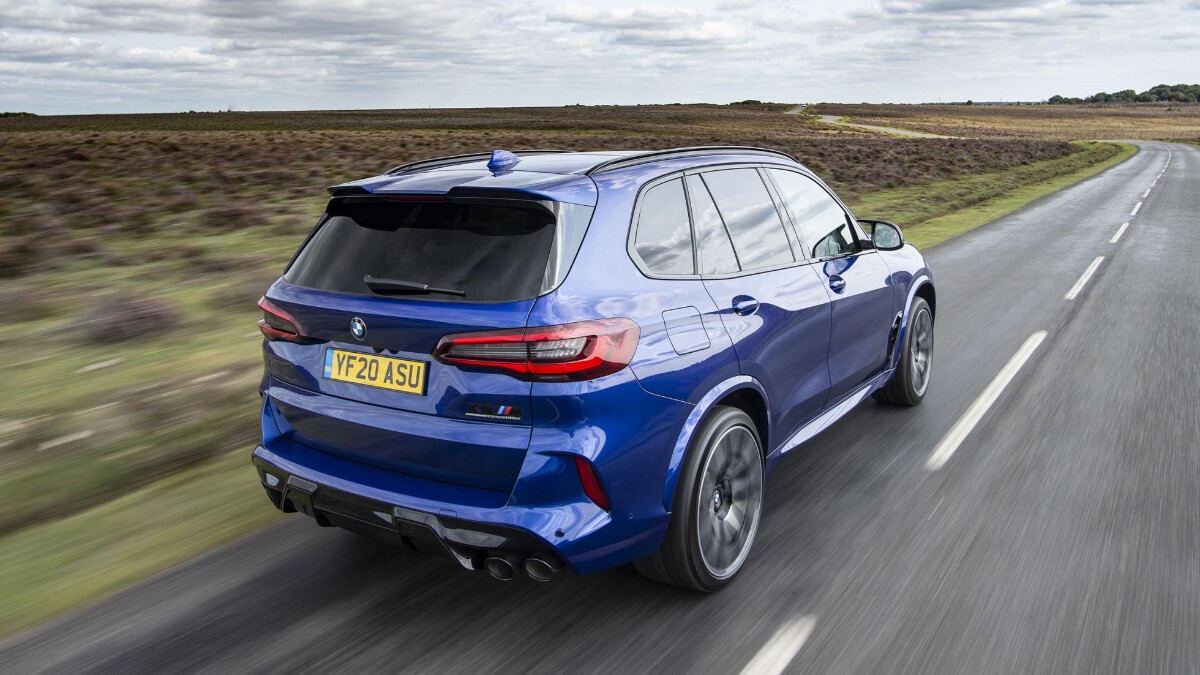 If you like to tinker and tailor, this is your kind of car. If, however, you find just using the touchscreens in McDonald's a bit tricky, the X5M's way too complicated.
Climb aboard and you're immediately offered M1 and M2 buttons on the steering wheel, an array of shortcut keys presenting M Mode, Set-Up, and more, and then there's the menus within the screen itself. Nothing has been watered down for the M5's sumo-suited cousin.
Ironically, you could ignore all of these electronic mood swings, just clog it, and still fry your mind. Yes, you get a bit more fake engine noise and the brakes are more tiptoey in the angrier modes, but this isn't really a split-personality kinda car. It's always a lunatic.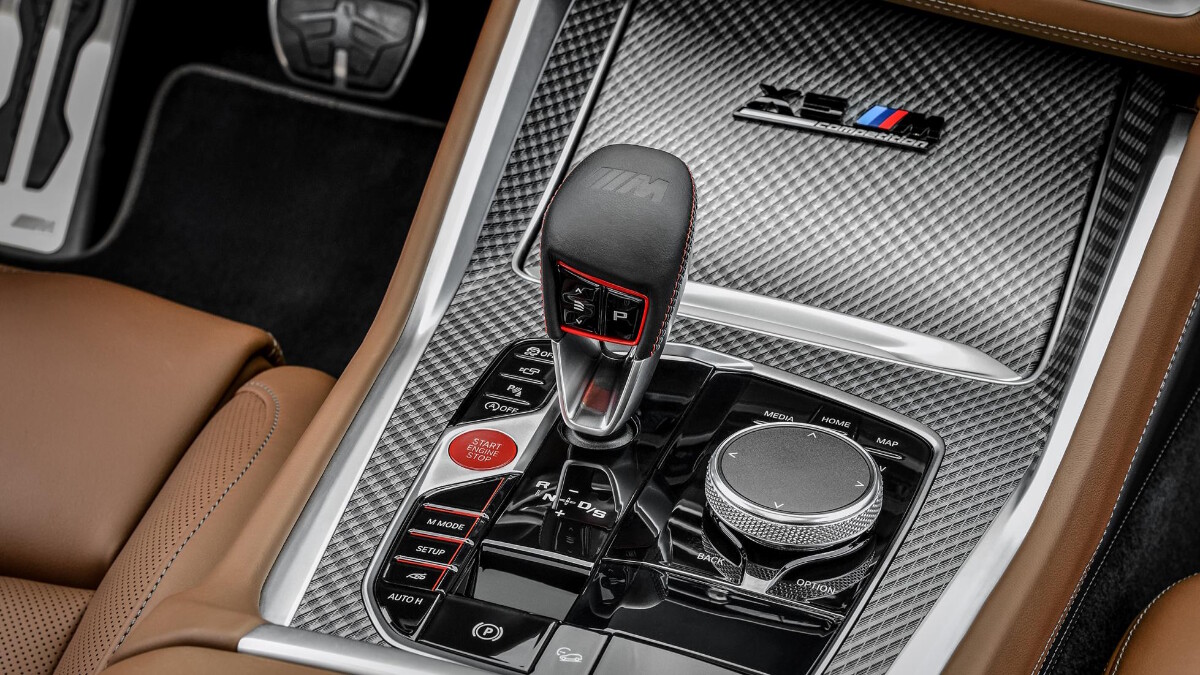 The power delivery is seamless, intense wrecking ball of torque. Gears are chomped through and forgotten about, the upchanges utterly instant. The X5M Comp has that sensation until recently only found in the most unhinged supercars, of the car seeming to go harder the higher the speeds get, rather than running out of puff. It's completely overpowered. Makes a good noise, too. Hard-edged and raucous—we know the speakers are helping, but you'll forgive it.
ADVERTISEMENT - CONTINUE READING BELOW ↓
And BMW really isn't joking about the oversteer. If it's wet, a bit cold, or you've got half a turn of steering wound on, think very carefully before smacking the gas and just expecting four-wheel drive and traction control to mop up the results.
This is a super-SUV that actually commands some respect. We're all a bit jaded reading about 'rear-biased 4WD with torque vectoring blah-blah' because, in a VW hot hatch or an Audi RS car, it never adds up to anything more than mild safety-first understeer. Not here. The X5M makes no attempt to sugarcoat 616hp and wrap it all in cotton wool. Have your wits about you, or it's going sideways. Not ideal for a family bus.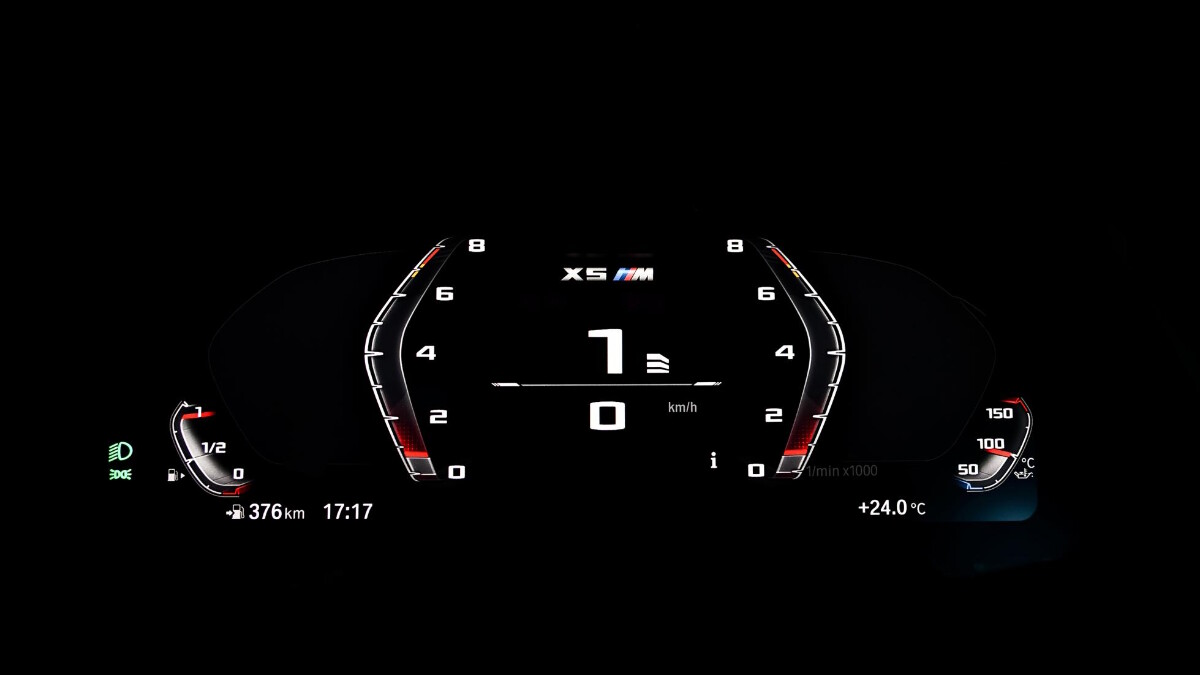 In fact, the X5M's character is more than a little AMG. Not just in the sheer mode-overload, but also the hot-rod mean streak that runs deep through this car. It feels more like a bigger brother to the rambunctious Mercedes GLC 63 AMG than it does the X3M, which suffers from the curse of an engine character-ectomy and a hideously crashy ride.
Here the suspension is still firm, but there's more wheel travel, and the car breathes with the road the quicker you go, especially in Comfort mode. We found Sport the best compromise, sacrificing some squidge to tame the body control. Whatever your preference, you can save it on the M1 and M2 menus, ready to be deployed when you're feeling brave. Then hold on tight.
On the inside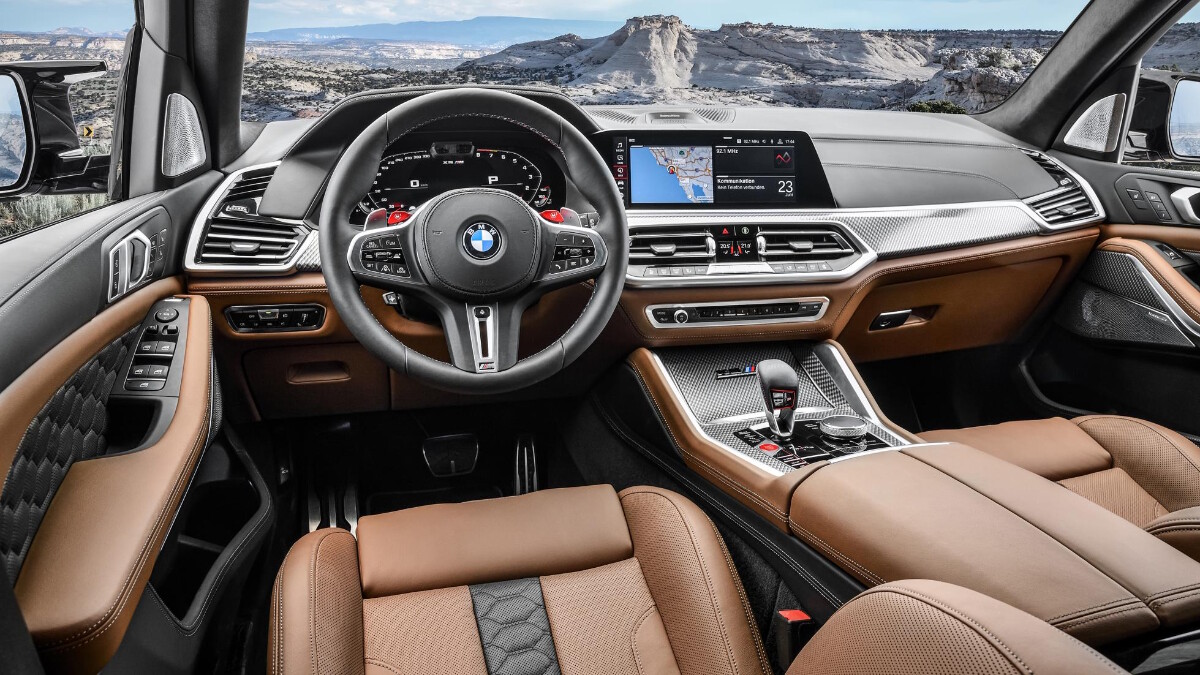 BMW has struggled in the past to make its M car interiors feel as expensive as they ought to. The X5M, however, feels right on the money. Its million-way adjustable seats, complete with motorized bolsters, are swathed in expensive-smelling, well-padded leather. Tough headrests, mind you.
ADVERTISEMENT - CONTINUE READING BELOW ↓
Still, there's several massage functions and heated armrests, the steering wheel telescopes so far out of the dash, you could let rear seats passengers take over, and the fit and finish is pleasingly snug.
M-bespoke accoutrements include a new gear lever with the shift speed toggle and assorted mode buttons, the M1 and M2 shortcut keys on the steering wheel modeled on a chihuahua's tongue, and tricolor stitching around the steering wheel. The dials offer a new M-spec mode with two rev counter gauges for no good reason. Some simple clocks would be ace please, BMW.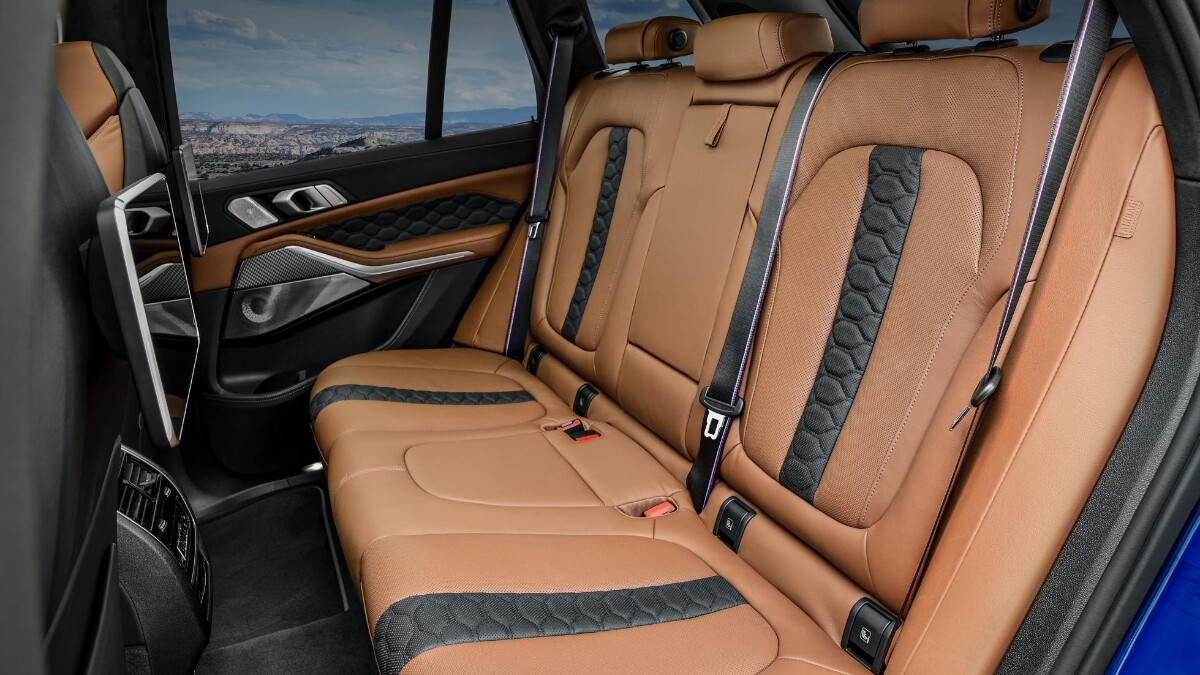 As per the standard X5, iDrive now supports touchscreen interference, but it's brilliant as ever when you stick to the tactile clickwheel. The 'hey BMW' voice command is effective, but praise be, BMW hasn't yet followed Audi through the common-sense hole and binned physical buttons for climate control and volume. This is not a minimalist cabin by any stretch, but on the move, it's just miles simpler—and safer—to operate than say, an Audi RSQ8's smeary hall of screens.
Of course, you can spend £3,000 (P193,000) more to own this very powertrain in the hideous X6 body style, but you shouldn't. The X5's generously proportioned rear seats with 60:40 folding and split tailgate combine for a versatile cargo bay that gives this hopelessly vulgar horsepower palace a valuable dollop of utilitarian common sense.
Final thoughts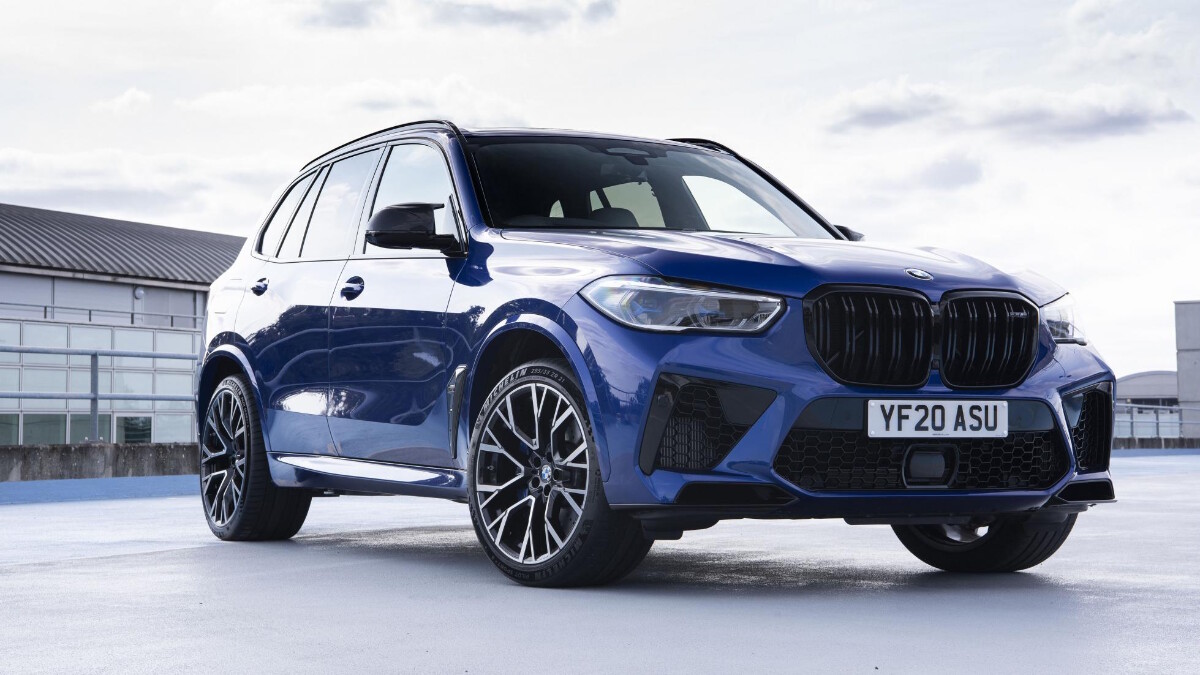 There's possibly no car on sale today that's as configurable as the X5M. Jumping in this thing to go for a drive is like firing up your Xbox for a quick 15-minute game and discovering it needs fifty terabytes of updates downloading. Those M1 and M2 favorite-settings keys will come in handy if you want to exploit this lunatic's enormous reserves of computing power—and horsepower—every morning. This thing is the definition of 'over the top.'
ADVERTISEMENT - CONTINUE READING BELOW ↓
What sets the X5M Competition apart from the rest of the super-SUV set is how much respect it demands away from bone-dry, arrow straight roads. This isn't a high-rise teleportation pouch like an Audi, a Bentley, or even Lamborghini's Germanic Urus.
Perhaps the M Division has been stung by the notion that it doesn't make scalpel-sharp serious drivers' cars any more. Either way, the X5M Comp can be a proper handful. Not a person on the planet needs this much potency from their family SUV.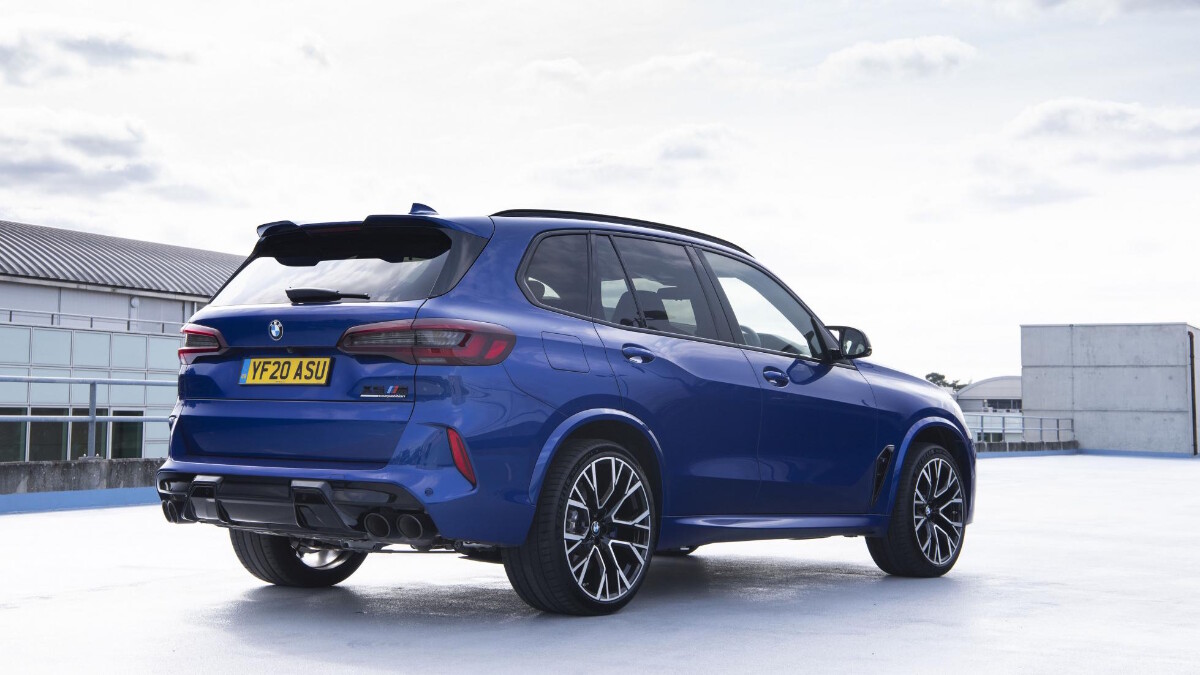 The X5M has a lot more AMG DNA—and maybe even a dash of the Range Rover Sport SVR's demonic possession—lurking about it than BMW would prefer to admit. Someone on the sign-off team has been enjoying slithering about in a GLC 63, we'd wager.
So, if you just want a well-badged, over-endowed, all-weather land chariot to lope about in, you should probably take your money elsewhere. Or grow up, you showoff. The X5M isn't for you. This is an SUV that—despite physics, common sense, and the sheer engineering challenge involved—has turned out to be seriously good fun, if a bit scary. The world needed that, didn't it?
NOTE: This article first appeared on TopGear.com. Minor edits have been made.