A V6 in an old MX-5?
You've got it. What you need to know is this: it fits without having to hack away bits of the chassis, and it weighs no more than the four cylinder engine it replaces. All aluminum, see, where the four-cylinder has an iron block.
I'm sure you can work out why this car exists, and why Rocketeer, the firm behind it, is trying to do similar work to more modern MX-5s as well.
Because the standard car is a bit of a weakling?
Got it in one. Now, as the MX-5 is over 30 years old, this is not the first time anyone has tried to give the little Japanese roadster more power. Over the years there have been aftermarket turbo versions and some people have even managed to squidge V8s under the hood. Possibly overkill.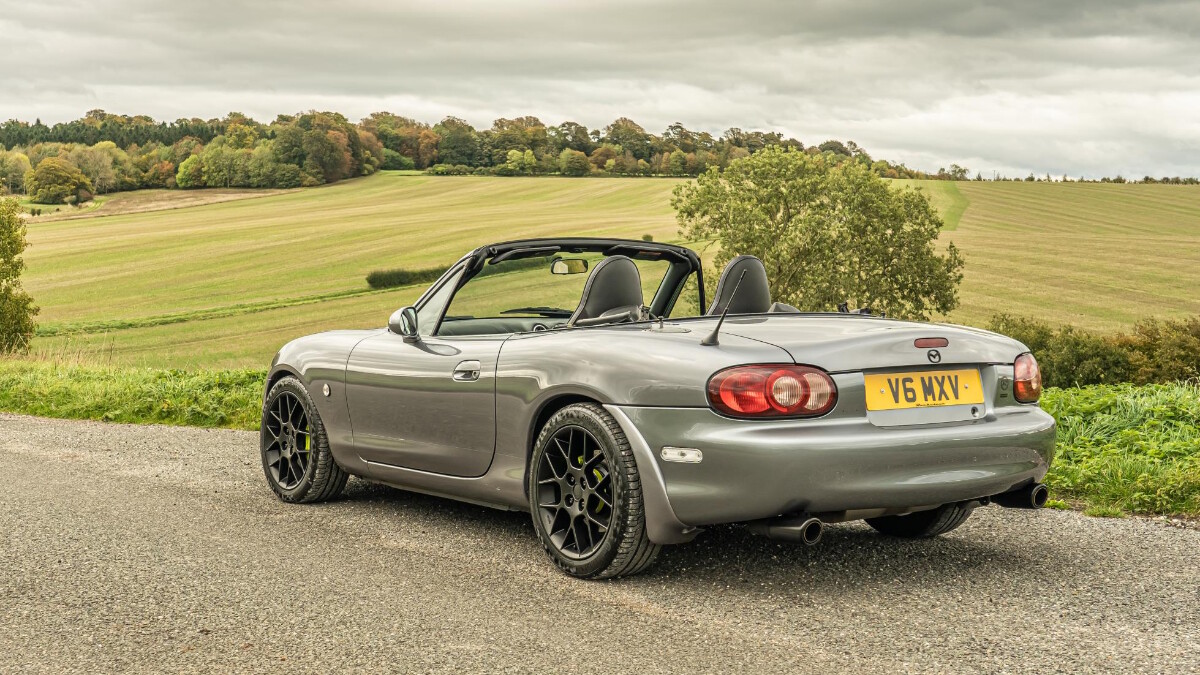 ADVERTISEMENT - CONTINUE READING BELOW ↓
This is different, not least due to the quality of the work. It has carbon intake plenums for heaven's sake. Out comes the standard motor, in goes a Ford Duratec V6. Which might sound a bit ordinary, but the 3.0-liter engine that powered the likes of the Mondeo ST220 and Jaguar S-Type has quite an exotic back story. It was first designed by Porsche, and then re-engineered for Ford by Cosworth. It's a short stroke, wide bore engine, so likes to rev, it has chain driven quad cams and variable valve timing. It's a sporting V6 despite the fact Ford used it in pretty much everything from Jaguars to Lincolns to larger Mazdas. Fitted with twin turbos it also powered the Noble M12.
Here it's naturally aspirated. Rocketeer (www.rocketeercars.com) sources its engines from Jaguars as far as possible because they had a slightly higher spec. There, they delivered about 240hp. Here, because Rocketeer works hand in hand with engine specialists Bassetdown Balancing, every engine gets a complete strip down and rebuild with new gasket seals, bearings, oil pump, piston rings, exhaust and induction systems and ECU.
ADVERTISEMENT - CONTINUE READING BELOW ↓
Recommended Videos
The end result is about 270hp and 325Nm at 3,500rpm. I say about, because every engine is very slightly different and you have options. Want new heads or injectors or fuel pumps for more power? They can help.
Surely 270hp is enough?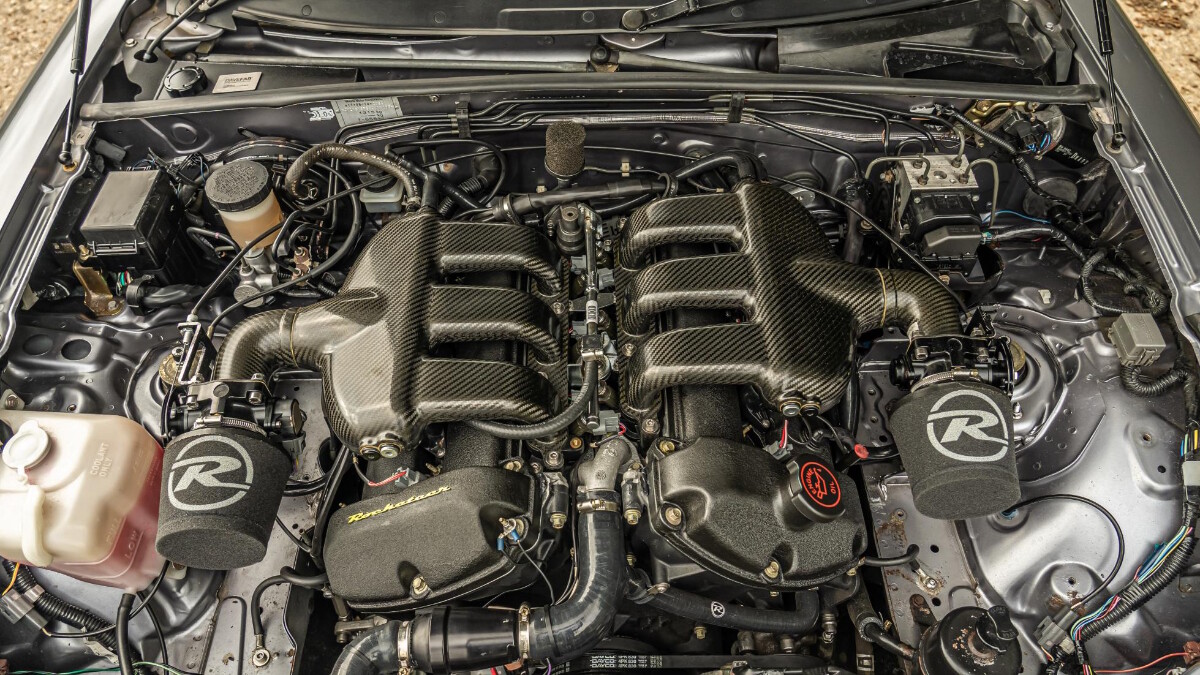 I reckon so when there's only about 1,100kg to push along. It's basically double what it used to have and makes for smart progress. I reckon 60mph (97kph) is done in under six sec, but it's the manners of the engine, rather than the outright pace, that's more important.
ADVERTISEMENT - CONTINUE READING BELOW ↓
Hit the throttle at 1,500rpm and it doesn't balk or hesitate, it just goes. Lovely pick-up and response, and the noise goes from a deep throated, almost E-Type voice at the bottom end into a rasping, Alfa-esque mid-range and above. This is a V6 with a great set of vocal chords. It revs smoothly and the work done to minimize vibrations and harshness has worked brilliantly.
Does it make you think Mazda should have done an MX-5 V6 itself?
Apparently they did build a V6 prototype, but decided it would tread on the toes of bigger sports cars in their range. Driving the Rocketeer, you can see why—it feels like a mini muscle car in some ways. Unlike four cylinder MX-5s you don't need to rev it, you can just drive the torque. However, it's not just about the mid-range. At about 4,800rpm the engine kicks, the note gets breathier and the car whips its way to 6,500rpm. It doesn't cut out until 7,250rpm, but you don't need to go there. For a V6 it's snappy and punchy enough to feel right in the MX-5.
ADVERTISEMENT - CONTINUE READING BELOW ↓
What did Rocketeer do to the rest of the car?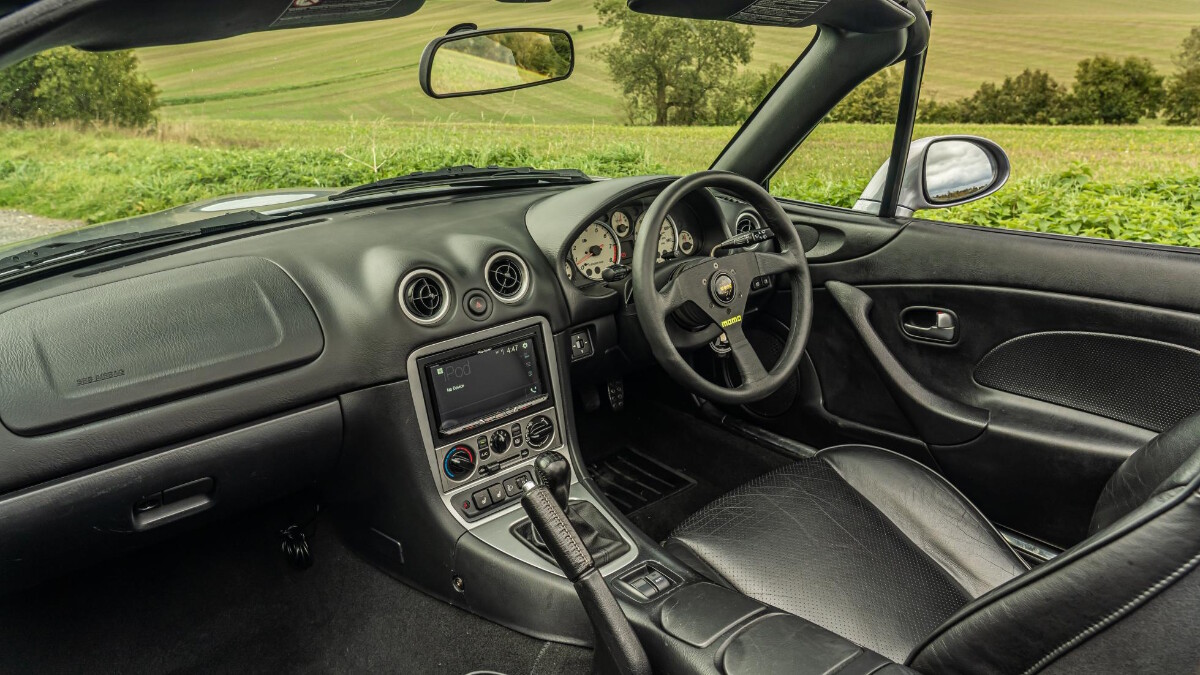 As standard, not a lot. The gearbox and rear differential are carried over. I was shocked to learn this, as the gearing feels like it's been set-up specifically for the car. Third and fourth are ideal on B-roads, and at 113kph in sixth it pulls from 3,000rpm so no need to downshift for expressway acceleration.
ADVERTISEMENT - CONTINUE READING BELOW ↓
They claim the clutch is strong enough to cope and the rear diff really helps get the power to the ground evenly. No traction control here, just ABS. This car also had uprated brakes and suspension. I suspect that's a sensible option given the power. The brakes bite hard and although I'd personally like a bit more front end positivity from the chassis, that could easily be adjusted.
On the road it feels small, nimble and flows well. It's not as accurate and locked down as most modern roadsters, and isn't taut enough to slice through quick direction changes. But that's maybe not the point. This is a period proposition. You're not going to be considering this against a brand new MX-5. Probably.
What if you did?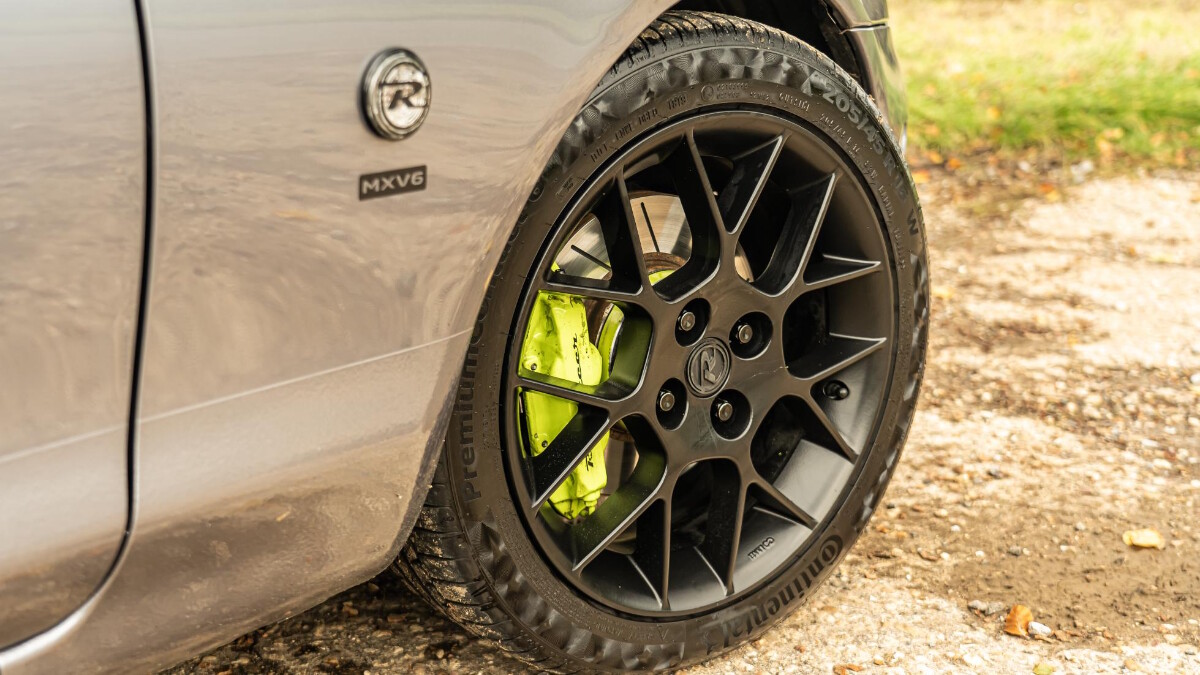 ADVERTISEMENT - CONTINUE READING BELOW ↓
The one thing you'd notice is the lack of chassis rigidity. There are tremors through the body—nothing to do with the V6 switch, just the fact that's the way roadsters were 20 years ago.
Other issues? The throttle is slightly over-eager around town, there's a bit of dive under braking and you sit too high in the car. Rocketeer is working on a fix for the latter and can already amend the former two. Apparently a roll cage would help the structural rigidity.
It's nice to be in a simple car. Sure, this one has a Pioneer head unit with CarPlay, but aside from that you have clear black-on-white dials and easily understood switchgear. Mark II MX-5s such as this are reliable, cheap to run and deeply affordable to buy.
What about the upgrade costs?
Right, this is the challenge. If you take them your MX-5, either gen 1 or 2, it'll cost around £10,500 (P660,000) for the engine upgrades you see here. Given the car is only likely to have cost you half that amount, that's a big bill to swallow. Being an aftermarket fit, the Rocketeer kit, no matter how well resolved is never going to recoup its investment.
ADVERTISEMENT - CONTINUE READING BELOW ↓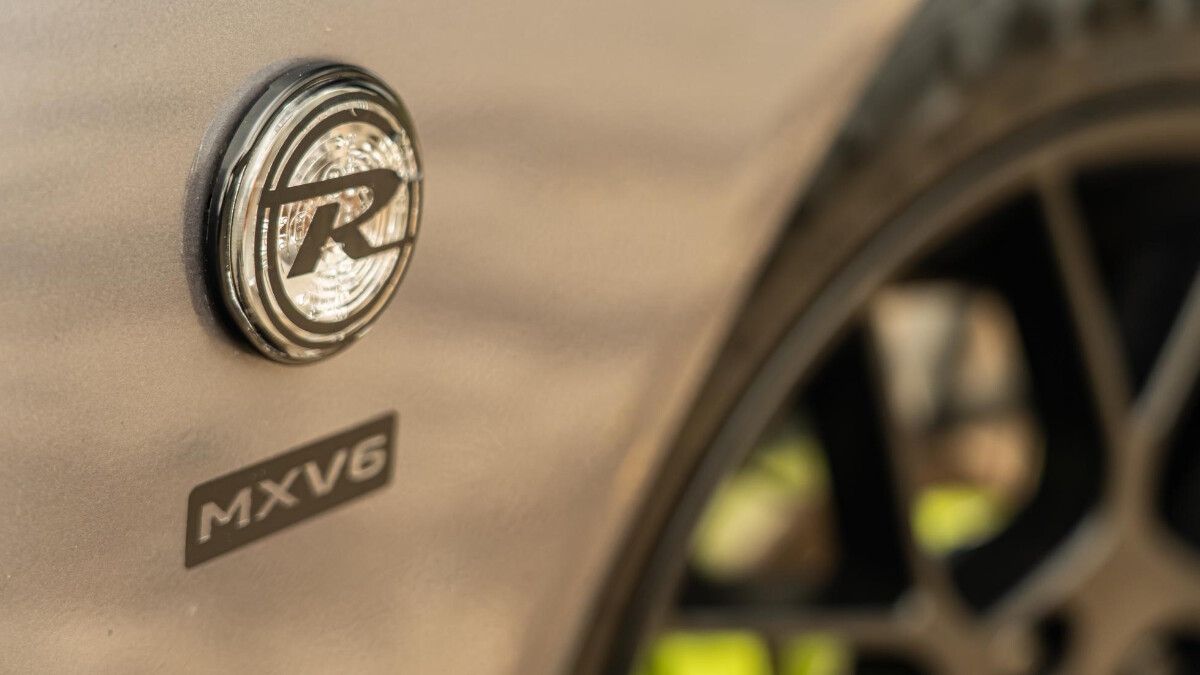 There's a cheaper solution. For £6,500 (P408,000) they'll sell you a kit to do everything yourself at home, but you have to source your own V6 and it won't have had the same care and attention lavished on it.
Either way, given the quality of the workmanship and installation, I don't doubt it's worth the outlay, but I do think the high price makes it naturally self-limiting in terms of how many Rocketeer can sell. You'd have to really love your MX-5 to want to put this much investment into it.
ADVERTISEMENT - CONTINUE READING BELOW ↓
But people obviously do…
They do—Rocketeer has done 80 conversions so far, are working on V6 refits for the Mk3 MX-5, plus replacing the famously flakey rotary engine in the RX-8. All their work comes with a years warranty.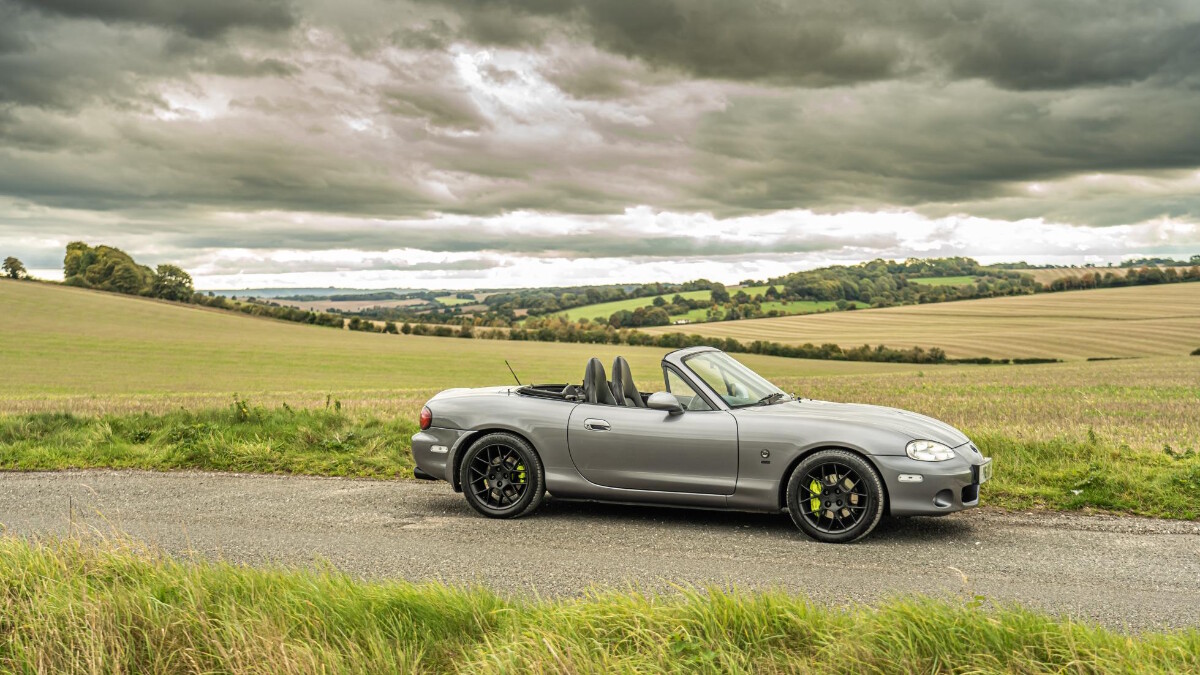 Restomod cars are going great guns at the moment, and that's what this is when you get down to it. It's just that the MX-5 isn't such a desirable subject for modification as a Porsche 911 or Alfa Romeo GTA. Rocketeer obviously don't do anything like those so far, but seen in that light, the prices here are miniscule and the result is good, honest fun.
ADVERTISEMENT - CONTINUE READING BELOW ↓
Sum it up for me. 
How well do you know your British roadsters from the '60s? Cars such as the MG B, Frogeye Sprite and Triumph Spitfire were the cars the MX-5 reimagined. Only with less leaking. In that light, think of this as the Healey 3000. Same size and philosophy, more meat and drama in the experience.
It's got the power where you want it, a lovely tuneful engine, and a sweet gearbox. It's not flawless, but look at it as a bit of weekend fun and ask yourself what would give you more fun for under £15,000 (P1 million)? It's not the only answer out there (Lotus Elise and E46 M3 are two that spring to mind), but ask yourself if an MX-5 was ever on your wishlist before you found out you could have one with the power to weight ratio of a current Porsche 718 Boxster S.
ADVERTISEMENT - CONTINUE READING BELOW ↓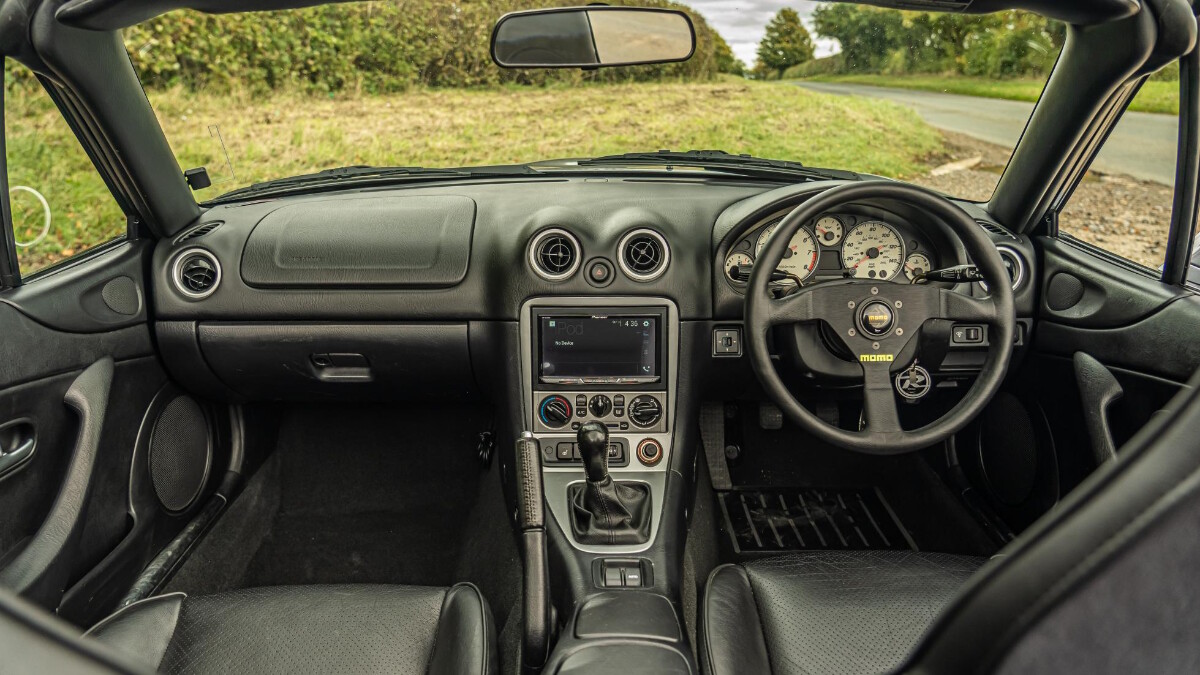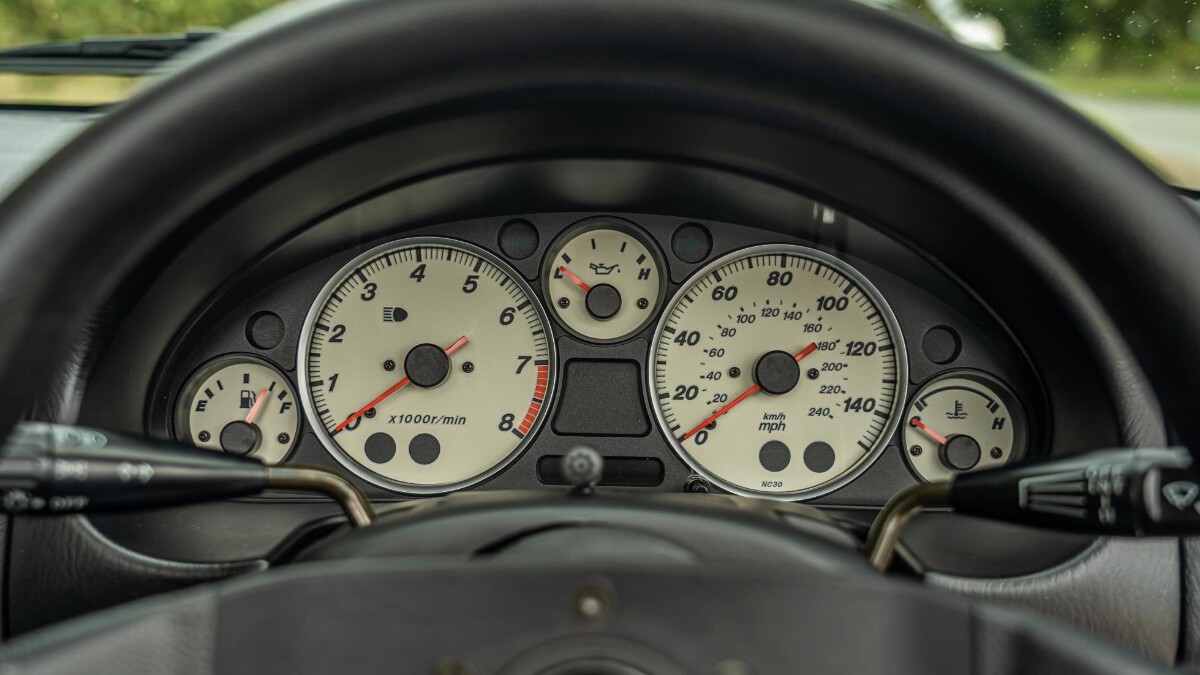 ADVERTISEMENT - CONTINUE READING BELOW ↓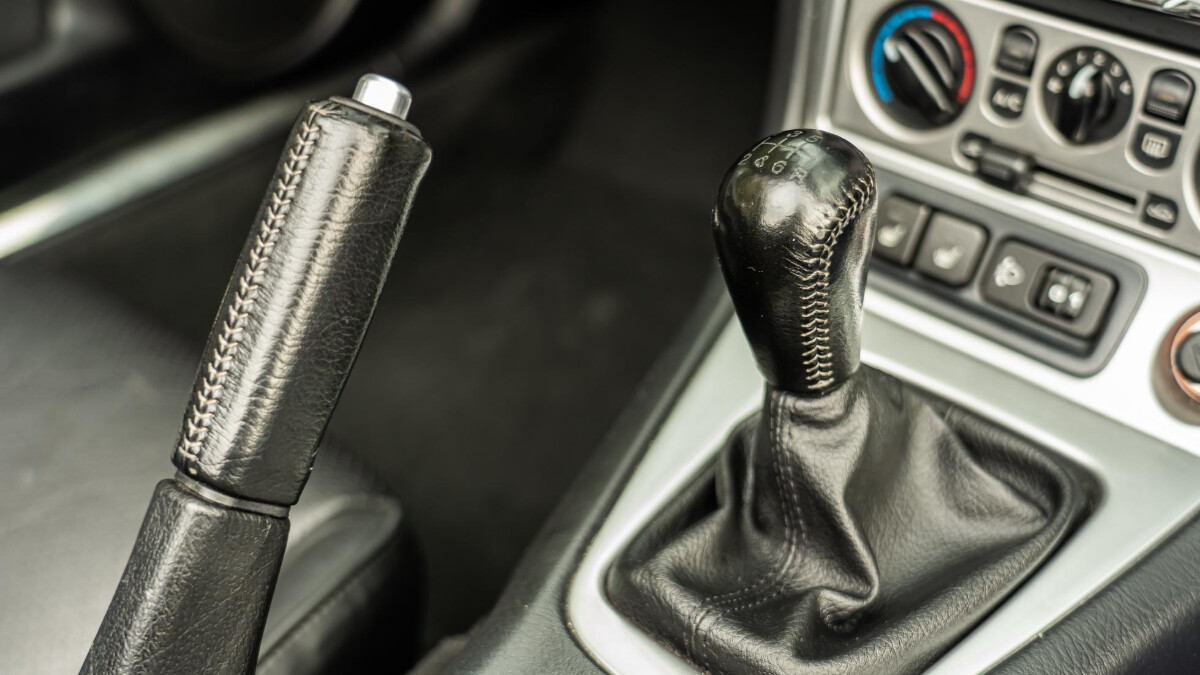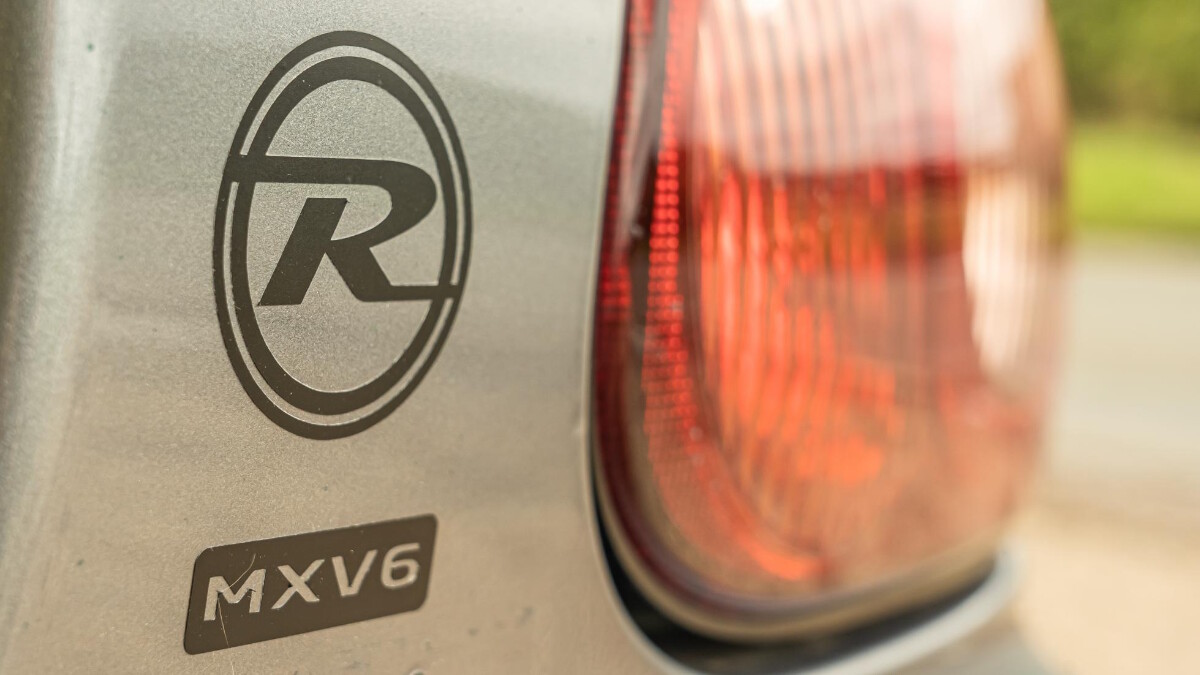 ADVERTISEMENT - CONTINUE READING BELOW ↓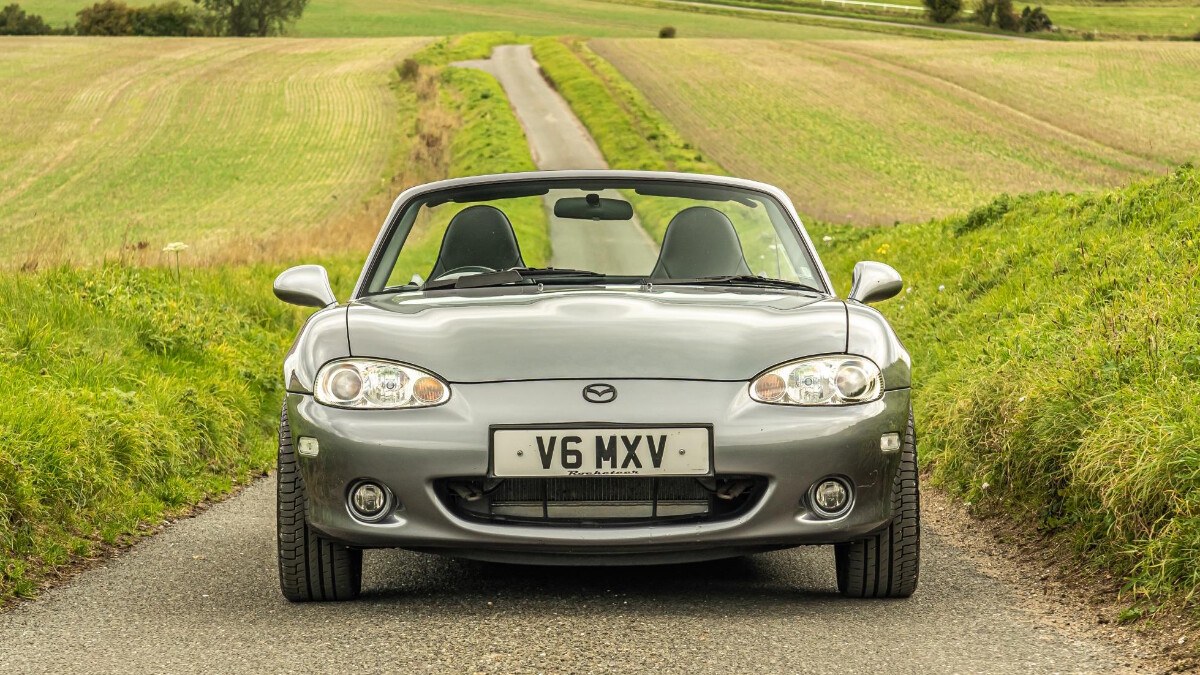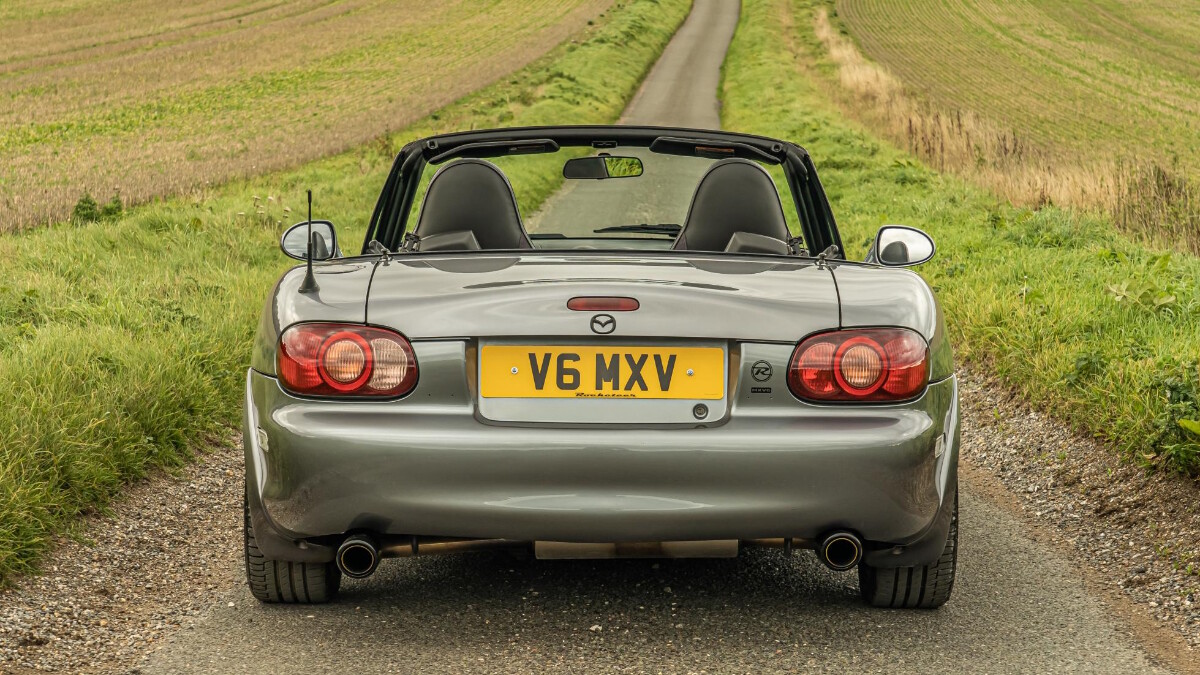 ADVERTISEMENT - CONTINUE READING BELOW ↓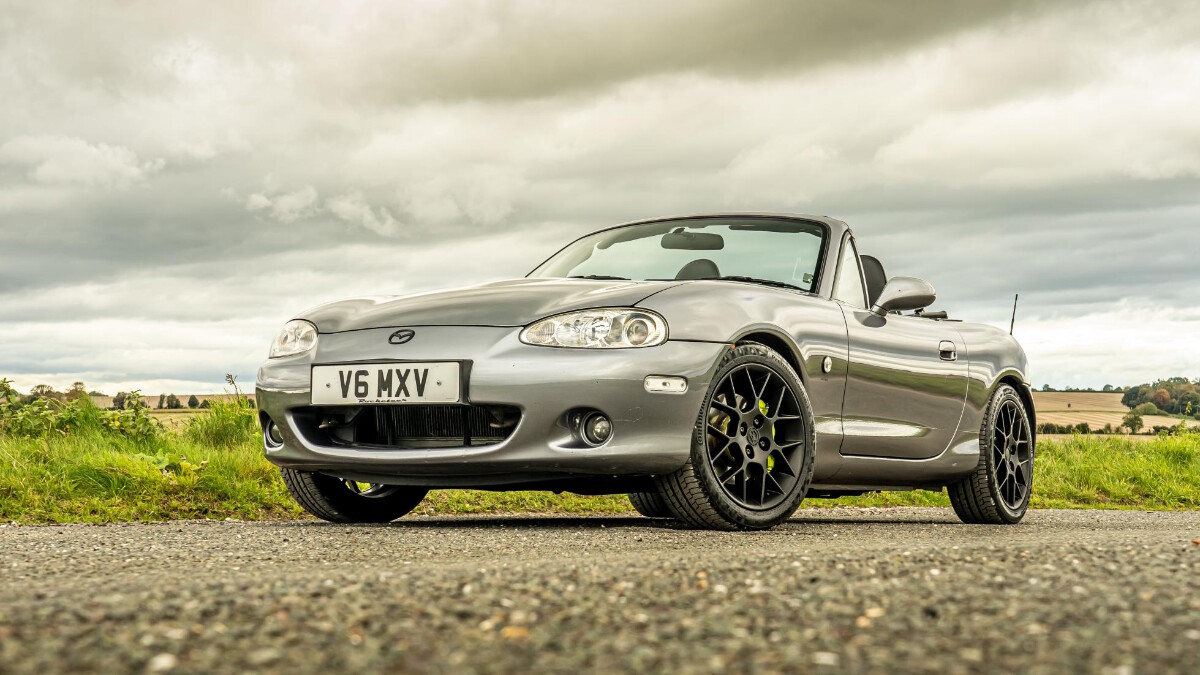 NOTE: This article first appeared on TopGear.com. Minor edits have been made.