The one thing the Citroen Ami is not is a car. Yes, it looks like one, having four wheels and all, but it's actually designated as a quadricycle, neatly sidestepping—in France, at least—a whole host of regulations needed to actually be classed as a grownup vehicle. So, you get a tiny 458kg (including the battery pack) 'urban mobility object' designed to be a personal transport module that replaces things like the tube or a bus ride. Or even an e-bike or an electric kick scooter. Basically, the automotive missing link.
It's not big—just 1.4 meters wide and less than 2.5 meters long—but it can seat two in relative comfort. Although not a lot of comfort, and it depends on your definition.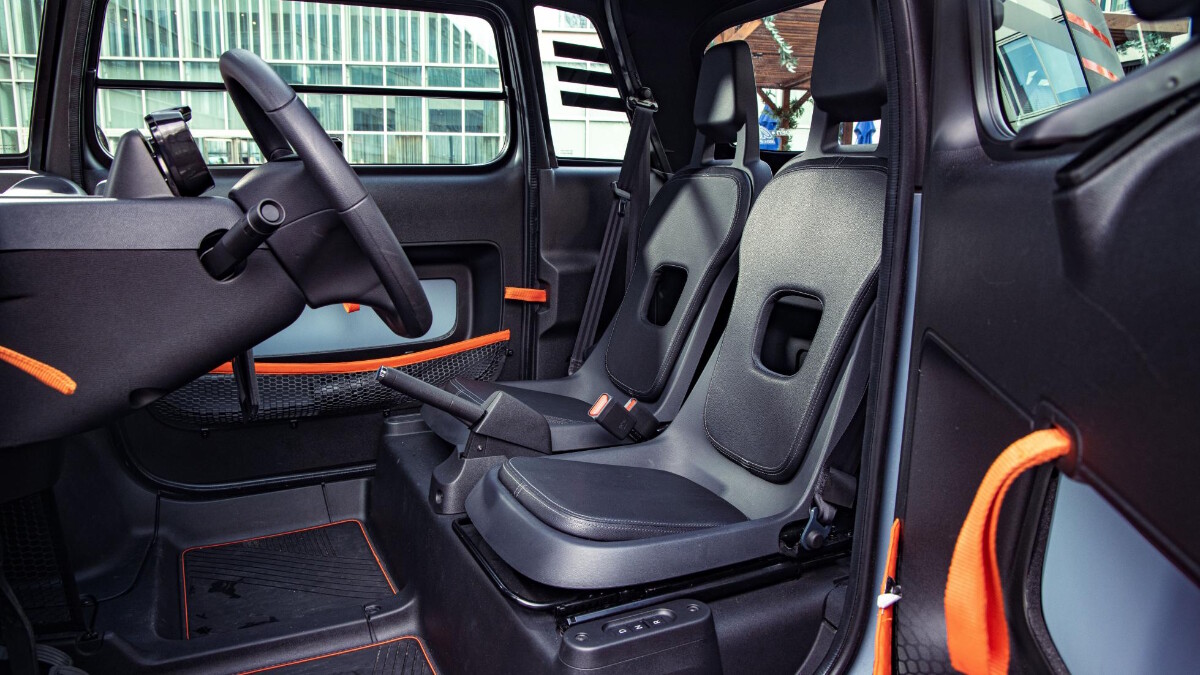 Under the front is a 6kW motor and 5.5kWh battery pack—and no, that's not a typo—single-speeding the front axle and providing a top speed of less than 50kph, with a possible 75km of range. The body itself is made of unpainted/impregnated 'Blue Ami' plastic draped over a rudimentary box-section chassis, and if you look closely, you'll notice that the car is actually symmetrical—the front and rear panels are the same, the side glass and doors are all swappable from side to side. That cuts production costs and makes it cheap—but more on that in a moment.
ADVERTISEMENT - CONTINUE READING BELOW ↓
What this is, then, is a vehicle designed for the most niche of intra-urban commuting, literally across cities. Think of it less as a car, and more of the world's most complicated umbrella. Instead of biking across town or risking the vagaries of public transport, you just totter around in an Ami, keeping yourself personally secure and your hair dry.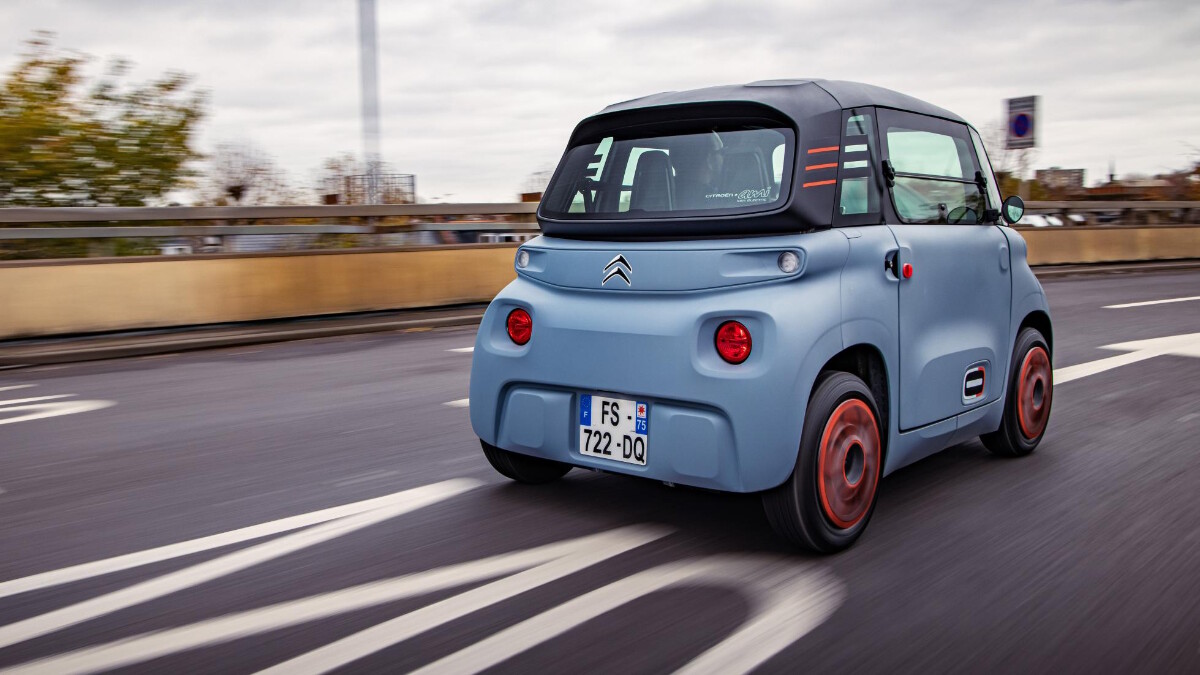 There's a variety of ways of owning or renting one in France, and you could actually drive one in the UK without a license from the age of 16, but the market is probably going to end up in the car-share environment. It is, however, a completely joyful thing to potter around town in. Everybody loves it, and it generates the kind of feel-good not possible even in a supercar.
Basically, the Ami is whatever the opposite of overcompensation is—although only for people who commute short distances where they very much don't have to drive on fast roads or highways. Mainly because it's illegal to do so in a 'car' so small and slow...
ADVERTISEMENT - CONTINUE READING BELOW ↓
Recommended Videos
On the road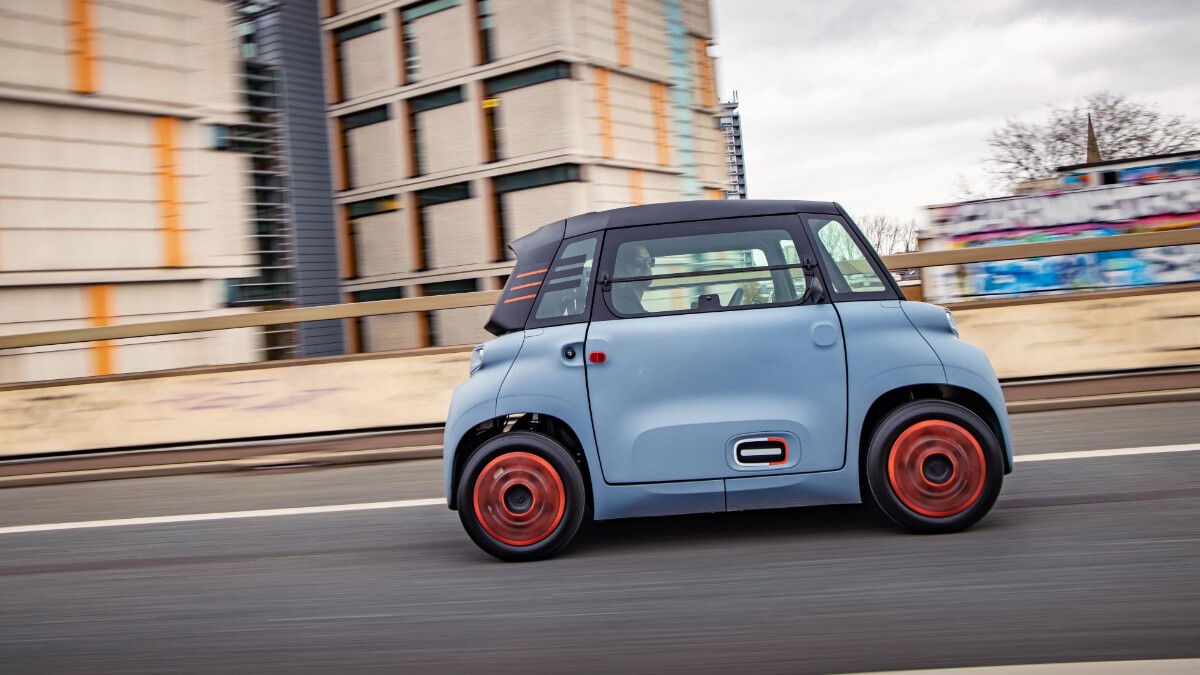 You don't so much drive an Ami as much as occupy it for a period of time. It's not complicated, and to be honest, there's not much in the way of dynamicism to get acquainted with. Just press one of the three buttons (park, neutral, drive) on the driver's seat base, then step on either the stop or go pedal.
There is acceleration—just not much of it, and not for very long. Top speed is a decent sprint for a runner, although given that the average inner-city commuting speed is typically under 20kph, a sub-50kph top end isn't a problem for what the Ami is designed for.
ADVERTISEMENT - CONTINUE READING BELOW ↓
With that in mind, the brakes work and the suspension...exists. That's pretty much it. If you decide to attack a speed bump at 'speed,' you'll find out that the damping is at best rudimentary, the hard seat pad not kind to your spine. There are no modes, sporting or otherwise. The handling is pretty much the same, in that the steering is so slow, you'd have to make far too much effort to get the Ami to behave anything other than utterly predictably to make it worth it. Those 155-section tires don't so much provide absolute grip as light friction, so the worst that'll happen is graceful understeer—even on diesel-infused urban roundabouts.
And yet there's amusement to be had. No, you can't lane-split like you would on a bike or a scooter, but the Ami can squeeze into gaps that a proper car simply couldn't, park in places that aren't places. And when you do, people don't hate you. It's not fun to drive, just fun to use.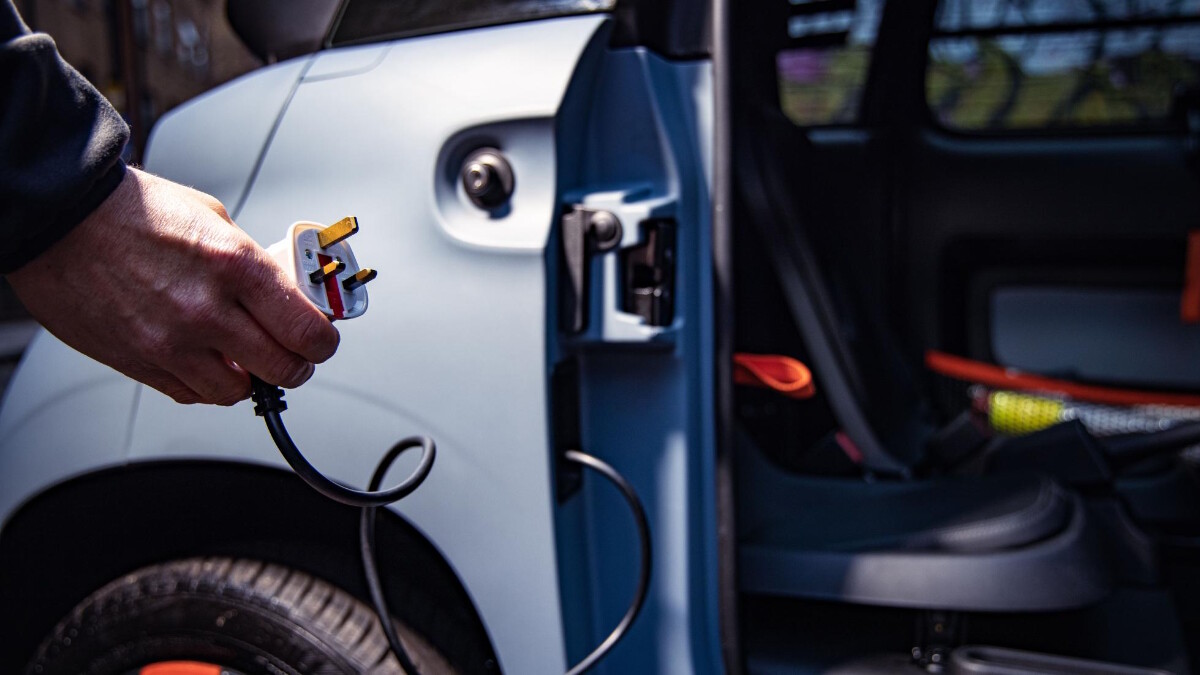 What is quite interesting is that although the Ami has a limited range from that tiny battery, it will pretty much do what it says it will do in terms of mileage—unlike a lot of proper EVs that have to deal with parasitic losses from multiple home comforts. A 16km cross-city commute? Easy. Even if it takes you a couple of hours, you'll still only use under 20km of range.
Conventional three-pin plug charging only for this one, so three hours plugged into a normal socket will see it sorted. There's no on-board charging, so trying to stick it on a public rapid charger will see a lack of actual charge port. If you did somehow manage it with a jerry-rigged system, it would melt.
On the inside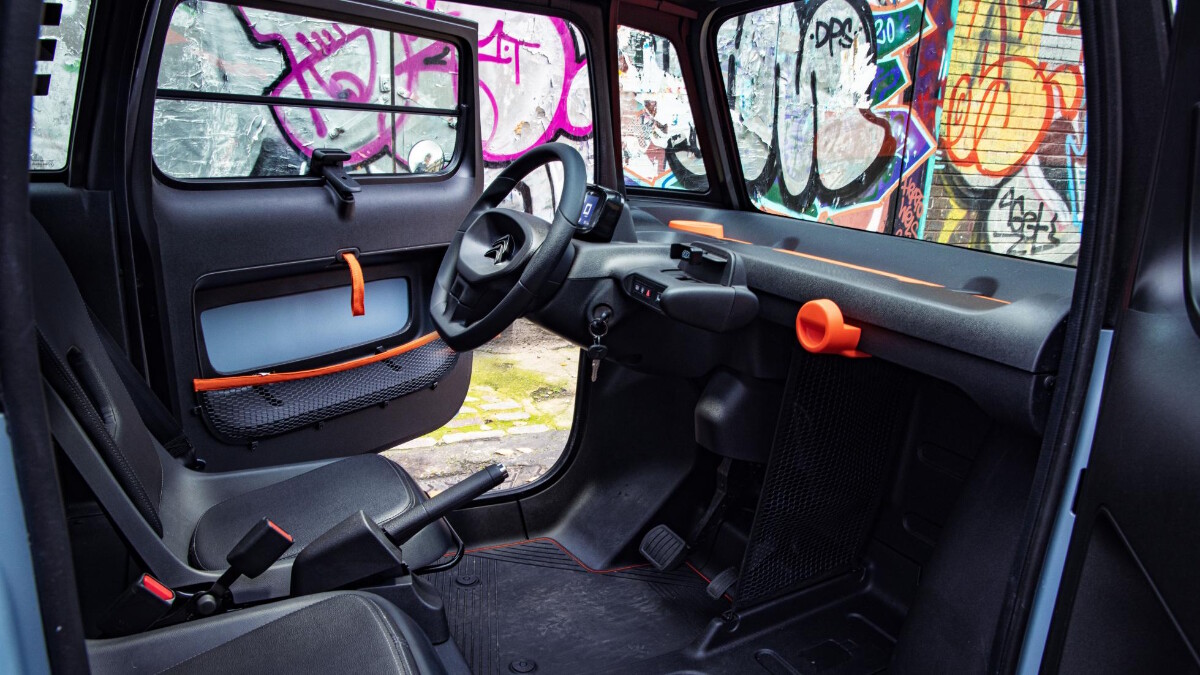 ADVERTISEMENT - CONTINUE READING BELOW ↓
As an example of what to expect when you slip into an Ami, it's probably wise to point out that there are three buttons on the dash. Three. One for the blower (single-speed, sounds like a hairdryer), one for the hazard lights, and one for the heated rear windscreen. Both seats are plastic spoons accessorized with bottom and back pads, the consistency of which apes that of the average kitchen worktop. It looks like an interior you could hose down—and that's probably the point.
Also on the dash is a dock for your smartphone, along with a USB port for charging. Luggage lives in either a small cubby behind the driver's seat or to the left of the passenger's legs, although you're talking about a shopping tote or a handbag rather than supplies good for two weeks of lockdown. After that, there are a couple of cupholders, a set of primary orange rubberized trays on the dash, and fixed-with-a-flap windows—Citroen thinks these pay some sort of vague homage to the 2CV, but more likely, it's one less mechanism to deal with. There is not, it has to be said, much in the way of stuff to fail here.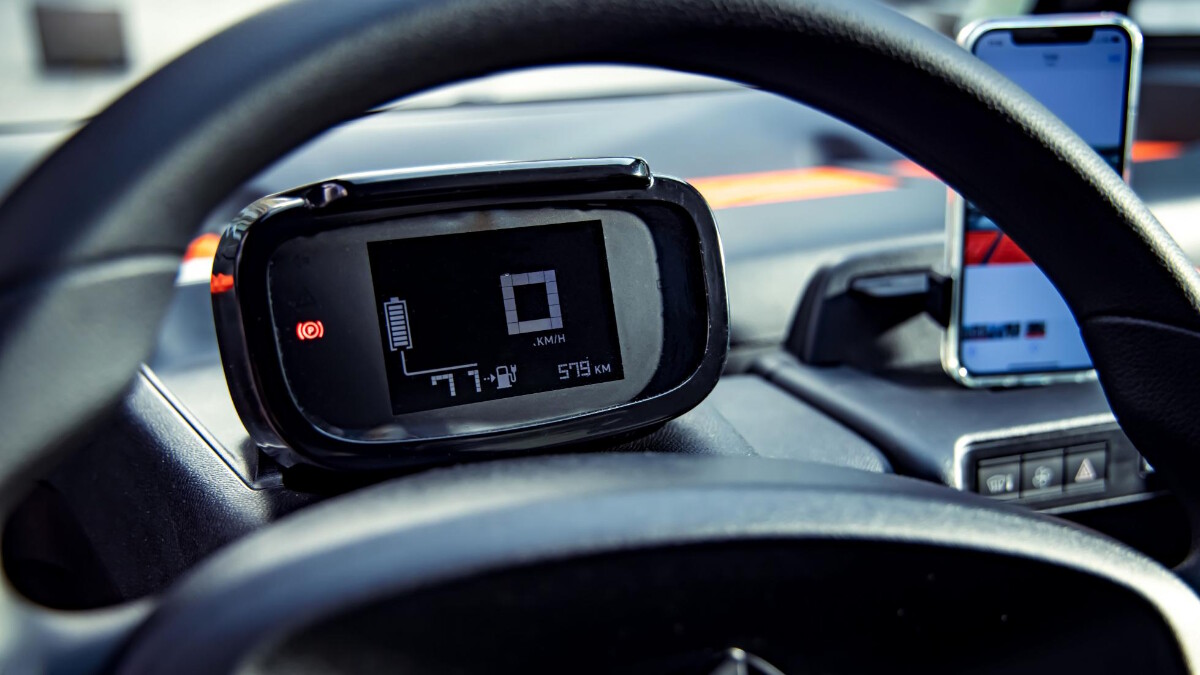 Interestingly, it feels ultra-airy thanks to a panoramic glass roof and lots of glass to the fore across the dash—it's an interesting and unique view. One thing to point out is that the charging cable is tethered and stuffed into a hole in the passenger-side door jamb, so you have to leave the door open to charge the vehicle. And the doors, mirrored as they are, open suicide-style for the driver and conventionally for the passenger, as well as having different locking/opening mechanisms. Quirky.
Final thoughts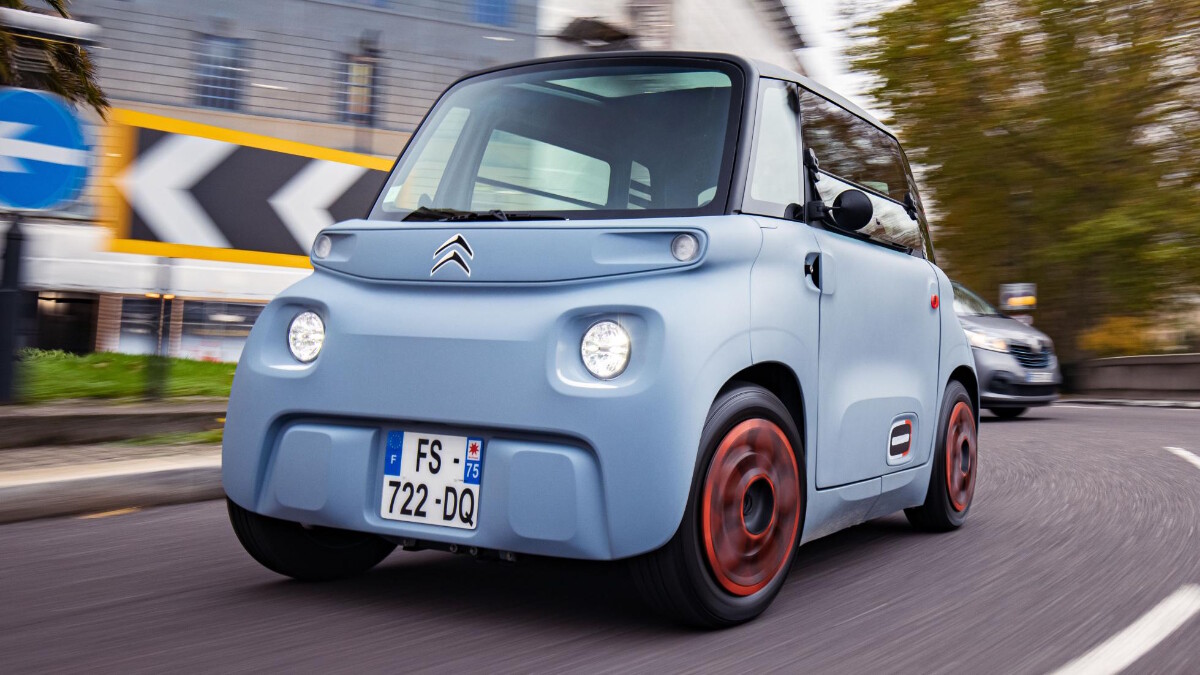 ADVERTISEMENT - CONTINUE READING BELOW ↓
As far as purchasing goes, the model proposed in France is that you can buy entirely online for €6,000 (about P350,250) and have it delivered to your house, pick one up in certain French supermarkets (bread, cheese, quadricycle), or use one through various forms of rental.
Again, the Ami is a rubbish car, but an entirely lovable object. It's not fun to drive, but it's fun to use. In a city, at least. There's a joy in its simplicity, in the way that it's been designed, in the way that Citroen is embracing quirkiness. It's not sophisticated or groundbreaking, but it's interesting, and if it has convinced a few Londoners to commute in one rather than a mostly-idling gasoline or diesel SUV, then that's a good thing.
It's also a good deal safer than a electric kick scooter or bike. Would we buy one? Probably not. Rental? If there was somewhere convenient to charge, possibly. But for everyone else, a car-share, pay-as-you-go Ami experience would cover most bases.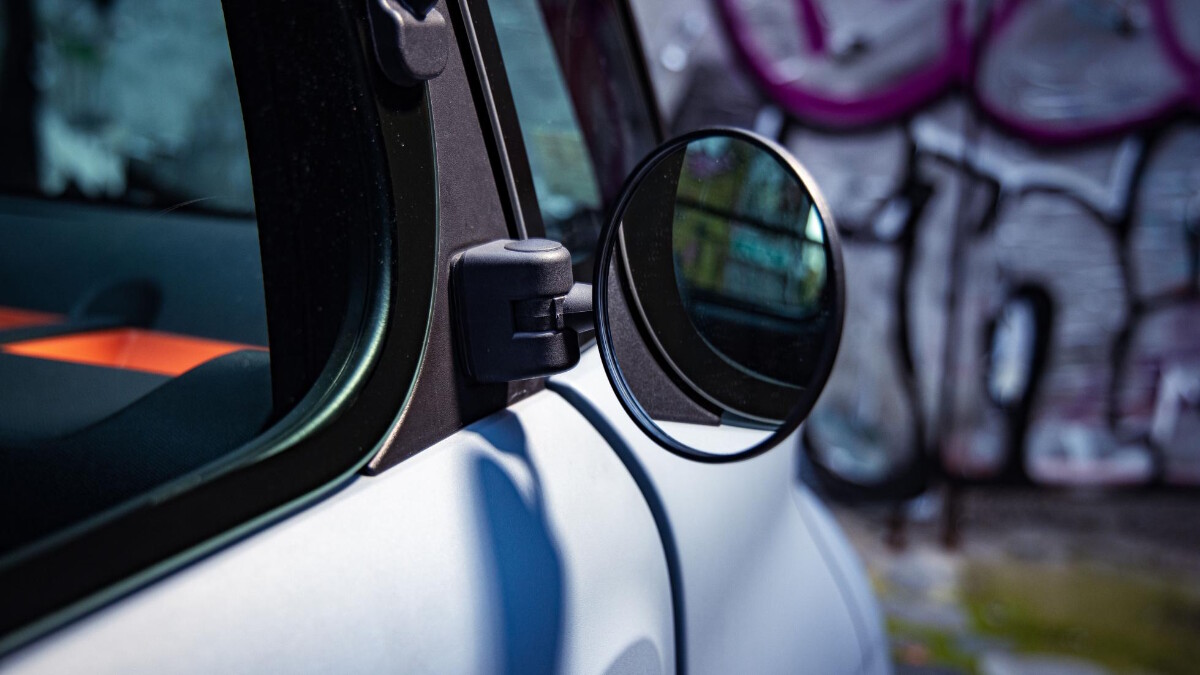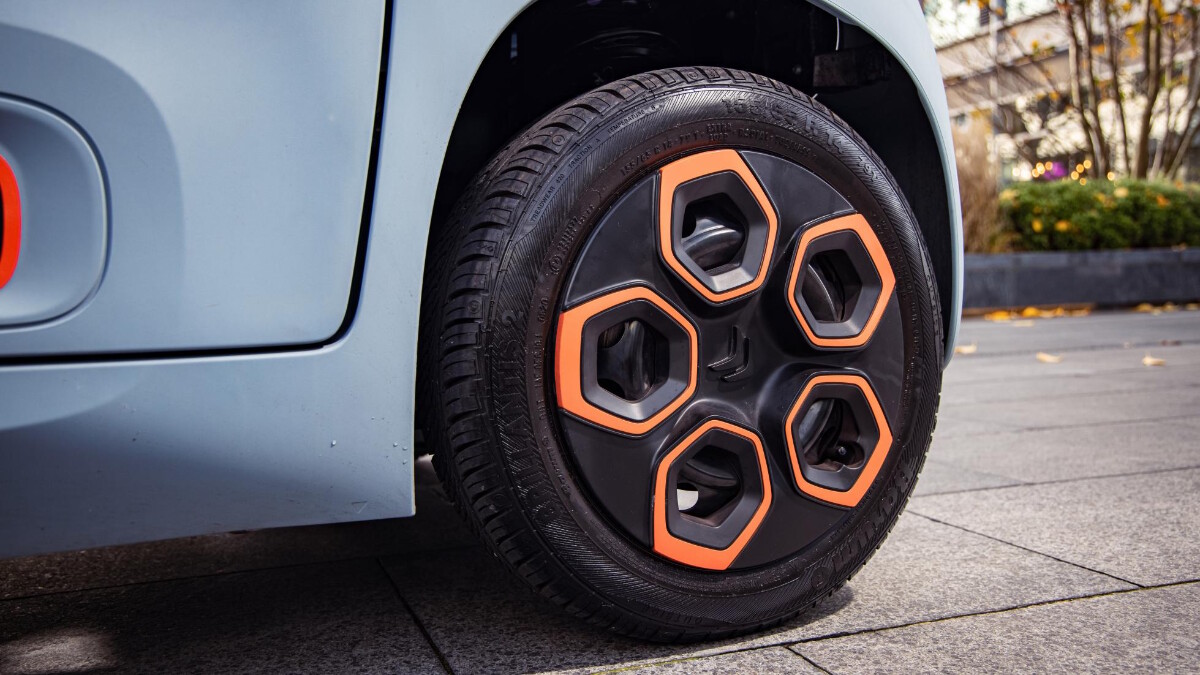 NOTE: This article first appeared on TopGear.com. Minor edits have been made.