You might be looking at the end of an era. In the shark nose of the Ferrari 812 GTS is a 6.5-liter V12 engine, free of turbos and able to rev to almost 9,000rpm as a result. It's already a certified all-time great from its starring role in the regular 812 Superfast, if 'regular' is ever relevant terminology with cars such as these. It's mesmeric in its noise and delivery as well as being a work of art to look at.
Will the naturally aspirated V12 live on at Ferrari, free of turbos or electrical assistance? Only time will tell. So, let's enjoy this roofless 812 like it's the last application, savoring every glorious note belted out by the 12-cylinder masterpiece up front.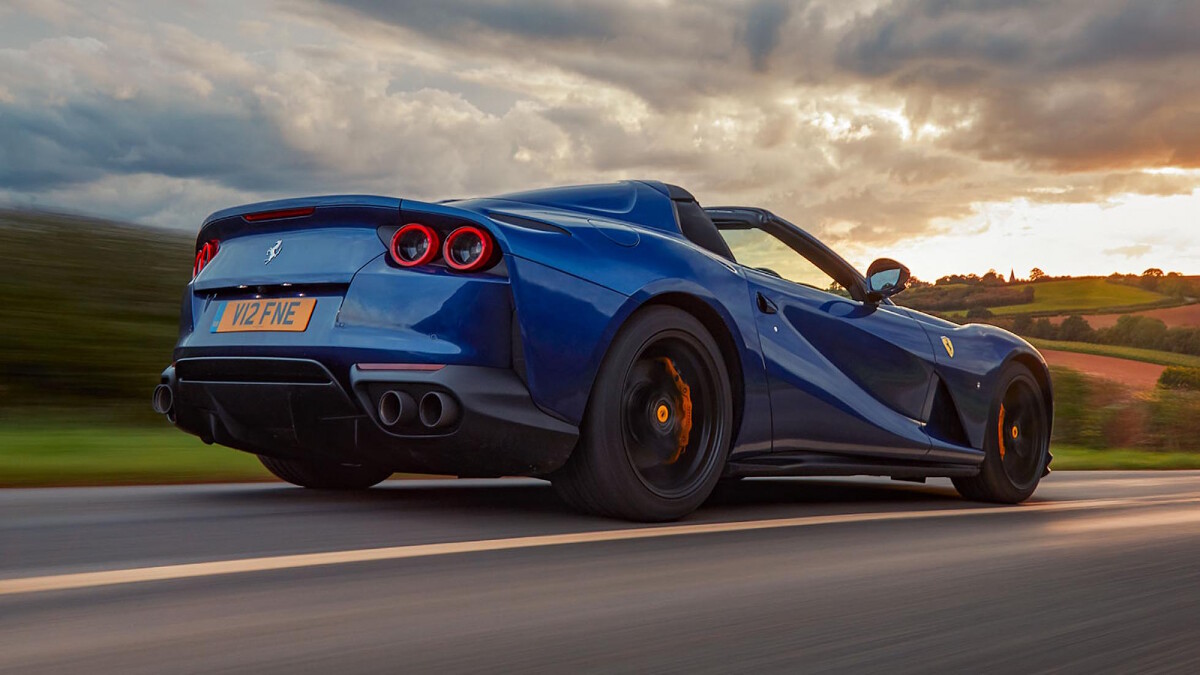 Continue reading below ↓
Recommended Videos
The 812 GTS is a new thing in more ways than one. Previously, the convertible versions of Ferrari's V12 GT cars have been limited-run specials. Think the 550 Barchetta, with its floppy piece of canvas useful only for keeping your seats dry while parked up. Or the 575M Superamerica, a complex flipping targa top with its—ahem—'curious' rear proportions.
More recently, we've had the 599 SA Aperta. But the F12berlinetta that followed the 599 GTB was never given the drop-top treatment outside of Ferrari's special projects division, making this Ferrari's first V12 roadster in a decade. And the first since the Daytona Spyder of 1971 whose production is limited only by demand.
The 6.5-liter is just as you'll find it in the Superfast: 789hp and 716Nm drive the rear wheels through a quick-witted seven-speed paddle-shift gearbox and via a whole suite of electronic systems to ensure such bonkers figures are genuinely usable on road. Among them is what Ferrari calls 'virtual short wheelbase,' but which we know as four-wheel steering. The key figures are sub-3.0sec to 100kph, 8.3sec to 200kph, and a 340kph top speed.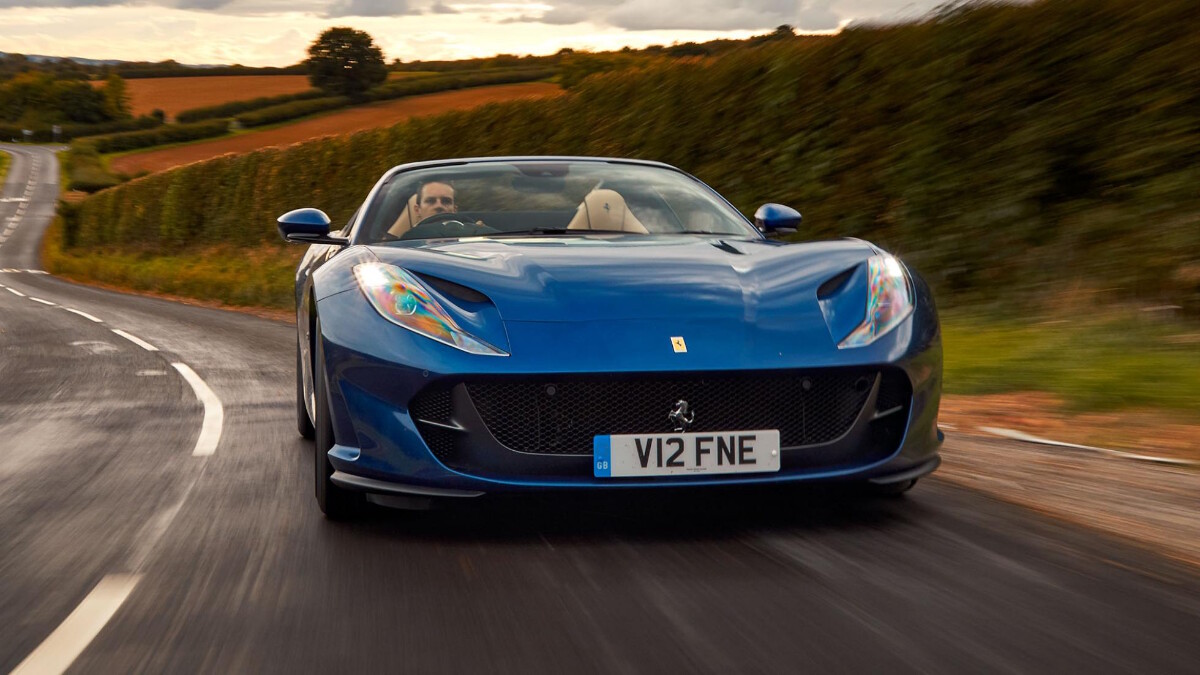 The roof is a folding metal item closer to the delicate setup you'll find on the F8 Spider than those Apertas and 'Americas, keeping the 812's lines largely intact. Though you'll spot one easily by its lack of rear quarter-light windows and those almighty buttresses, "designed to visually embody a sense of forward thrust," says Ferrari. Just in case you're unduly worried that forward thrust might be in short order.
It all folds up or down in 14sec, and will operate on the move below 48kph. Neither is a class-leading figure, but when you see the mechanism in action, you'll be astounded it operates on the move at all. It's a lot more theatrical than rival systems and we wholeheartedly recommend doing it at a standstill so you can enjoy the show. There's also the obligatory 'noise window,' the GTS's titchy rear screen able to drop down when the roof is intact. Giving you all of the noise, even when the weather is crap.
There's been important fiddling in places you might not think to look, too. A redesigned rear diffuser helps the GTS's aerodynamics match those of the Superfast, while there's technology borrowed from the LaFerrari Aperta to eradicate turbulence inside the cabin, whereby "two small L-shaped flaps on the upper corners of the windscreen generate a coherent concentrated vortex that creates outwash in the velocity field immediately above the rear screen." So, now you know. Time to see if it all works...
On the road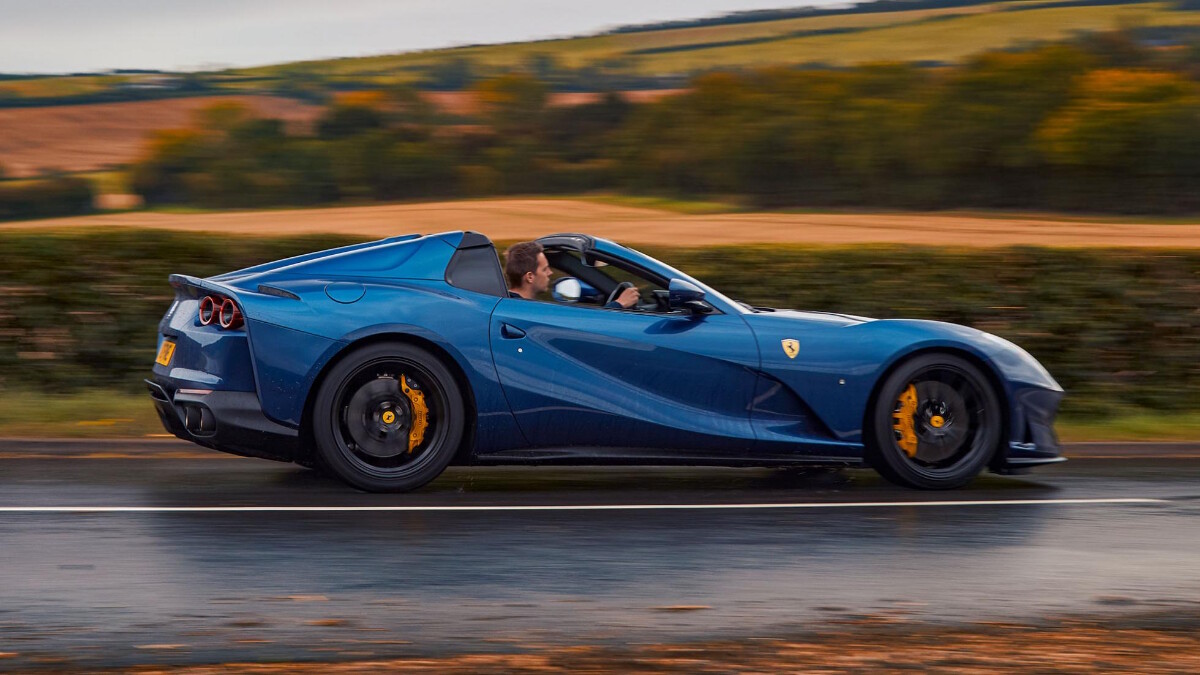 Adding a folding hardtop—and its necessary chassis tweaks—to an 812 means the GTS weighs 85kg more than a Superfast does, which is small fry both in the grand scheme of drop-top sports cars, and when that V12 has nigh on 800hp in response. You'd need to be driving a GTS and a Superfast back to back for hours to identify any notable differences in the way they behave. And what a day that'd be—you'd have died of happiness long before you actually found anything worthy of complaint.
This is utterly spectacular to drive, an incomparable assault on the senses when you've flicked the manettino switch to Race (or even CT off) and begun wringing out this engine like the grim reaper really is in pursuit of it. The aggression with which it rushes to its 8,900rpm redline, the howl pouring in through that little rear window hatch as you approach such mesmeric numbers...and the sheer drivability of a supercar that has no right to be so approachable. It's all astounding.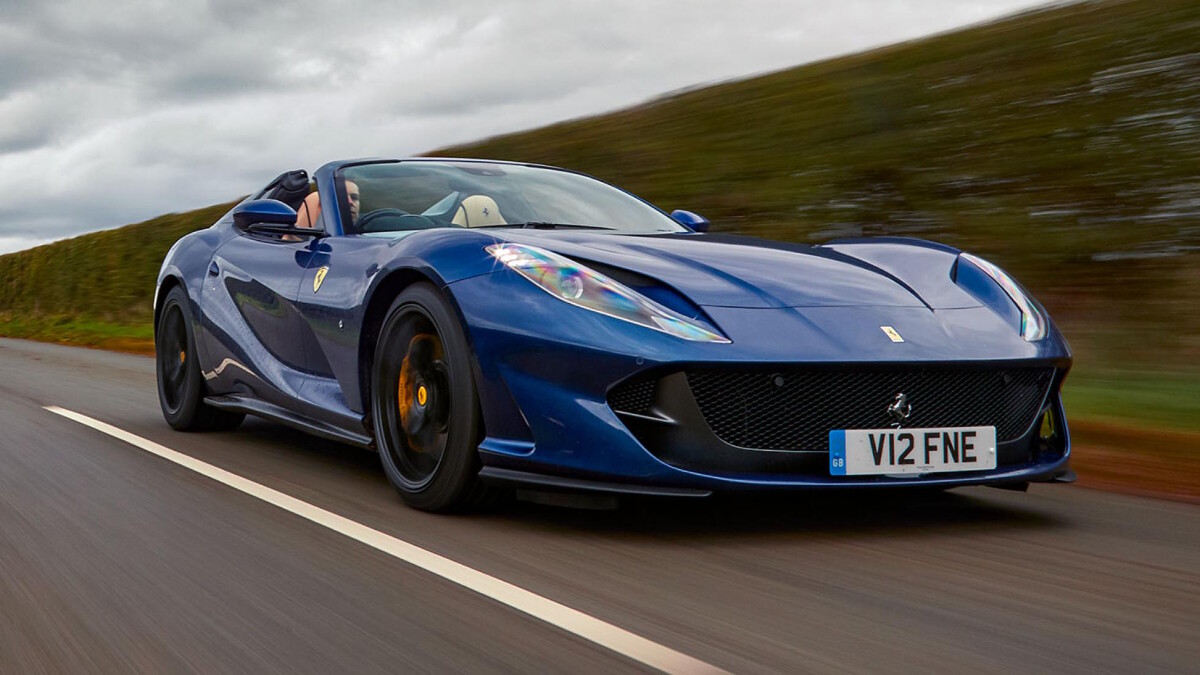 Near-800hp through just one axle ought to be snappy, scary, and plain spiteful. The truth is, the 812's sheer friendliness draws you in until you're driving it like it's a V12-powered hot hatch. You may not have as much faith in the grip below you as in a mid-engined V8 Ferrari, the 812's light steering and supremely eager front end a little harder to trust. But with mild acquaintance, it's just as amenable while being more ferocious. The front reacts quickly, but the rear follows it faithfully and with utter transparency.
Perhaps what's most amazing is you don't have to drive it that quickly to feel like you're exploiting some of its boundless ability. Stick to the speed limit, and its short gearing and aggressive shifts mean you're not just working first and second then harrumphing in frustration. Moments when your foot is completely flat to the floor (in any gear) will be startlingly rare, but when they do occur, your arms and legs will fizz like they're plumbed with Mentos-infused Coke. You'll discover nerve endings you never knew you had.
All of this is true of the Superfast, but the GTS increases the chance of that glorious V12 symphony ricocheting right into your ears. You'll start seeing rockfaces and dry-stone walls as objects to bounce noise off. It also gives the 812 a bit of the GT-car swagger it misses out on in coupe form. There's genuine joy to be had in dropping the roof and mooching around in auto. I even used the cruise-control button (once, on the highway).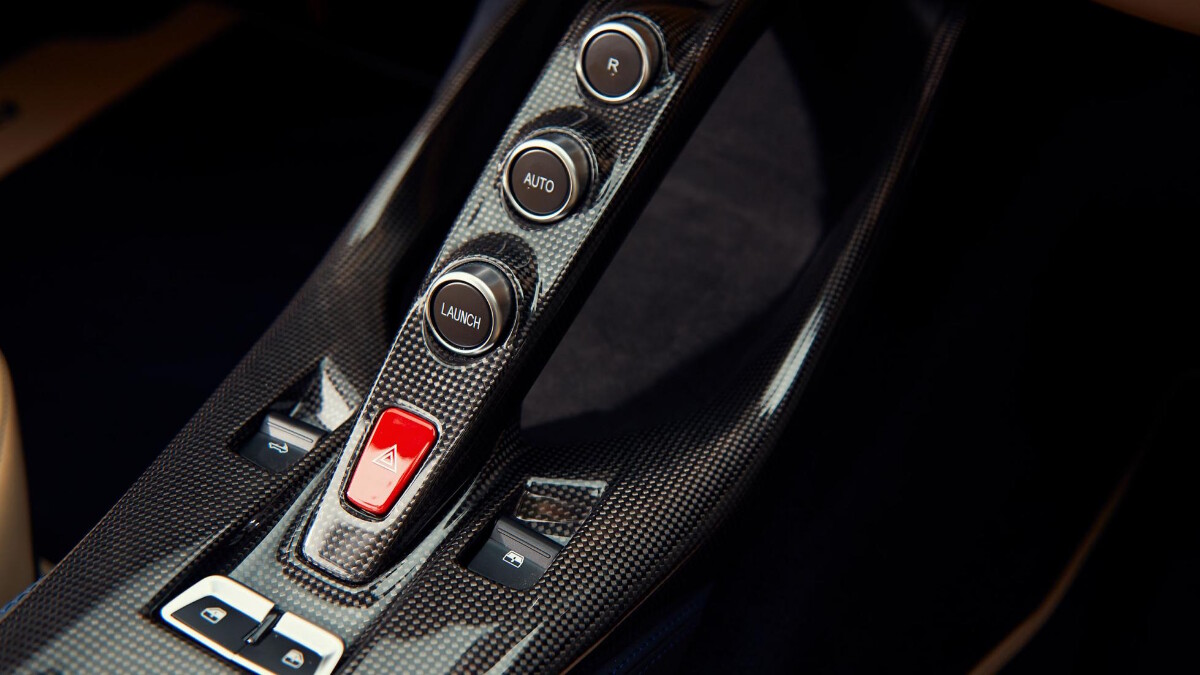 Don't drive like an eejit and this engine is outstanding in its silence, of all things. Torque is so prodigious, the gearbox will shuffle its way into seventh at just over 40kph if you've not pulled the paddles first. At a 110kph cruise, the engine falls away almost entirely.
But remember, we're treating this as the mighty V12's last stand—let's not let it fall away. Leave the highway, drop four or five gears, and enjoy a hedonistic cocktail of outrageous speed and Ferrari's chassis wisdom (and electronic flattery). The 812 is an outstanding achievement that, fully lit, barely feels legal.
On the inside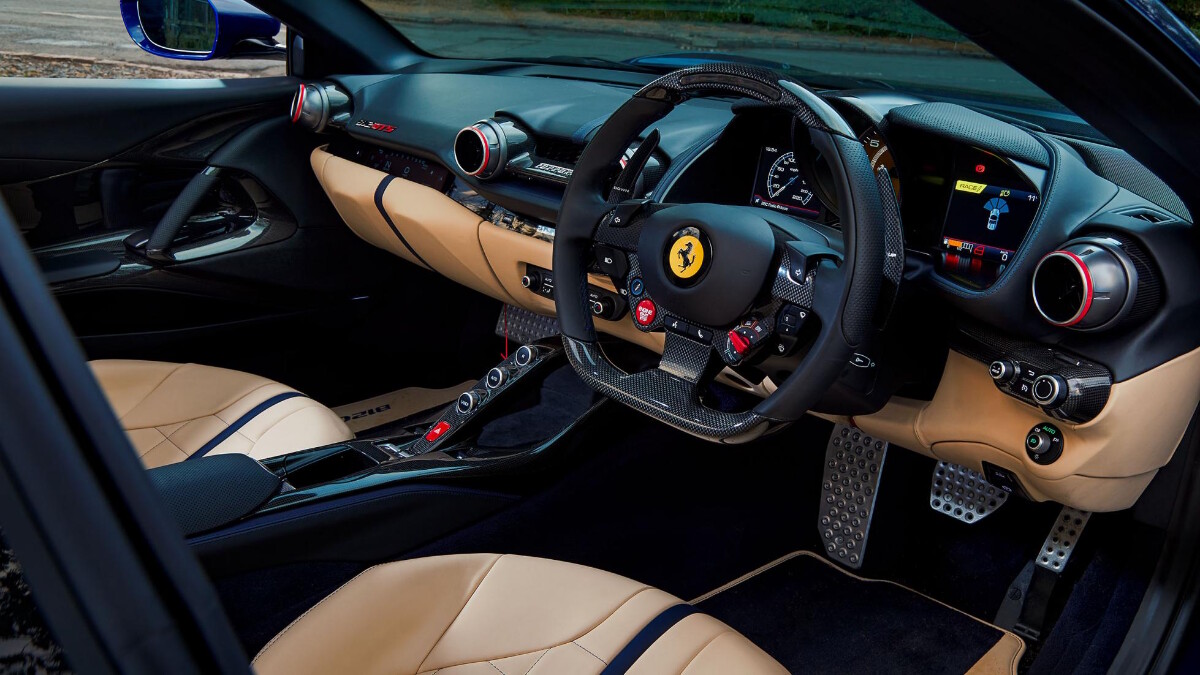 Wind resistance is good, especially for what's basically a targa top. Drive alone and you'll happily sit at 110kph with the roof stowed, music punching through any wind noise.
Conversation with an actual human is harder, though, so you'll likely go roof-up for long journeys if you've got company. But if the sun's out, your finger will be hovering over the button that kick-starts the mechanism as soon as you bleed onto the highway exit slip road.
The cabin is peak modern Ferrari: a slight disarray of buttons, but one you'll largely get your head around quite quickly. I've never gotten fully accustomed to the steering-wheel-mounted indicators, but I'd be very willing to spend a little longer in one of these until I did.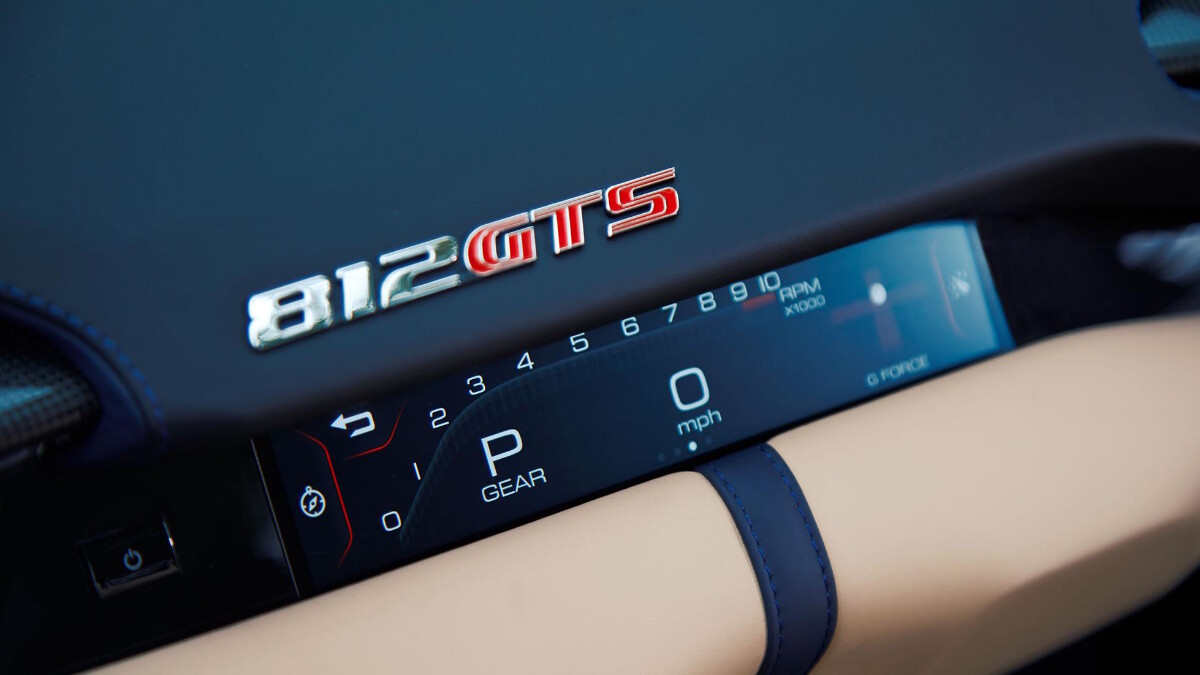 The optional passenger display—showing your co-pilot exactly how many revs you're pulling and how fast you're going—still feels like a silly gimmick, unless you want live, quite vocal reporting on how close to the redline you're getting, in which case it's quite handy. The inclusion of Apple CarPlay is inspired, but keeping it within the driver's display—so the passenger can't choose the tunes or plug addresses into the satnav—isn't especially helpful.
But you've a huge yellow central rev counter, that gorgeous carbon 'bridge' holding the gear selection buttons, a screen displaying tire temperatures, and a big red starter button. Not to mention the now-iconic manettino lozenge. Worries about the practicalities of this cabin will be blown into the sky long before you've flipped the roof and found a twisty road.
Final thoughts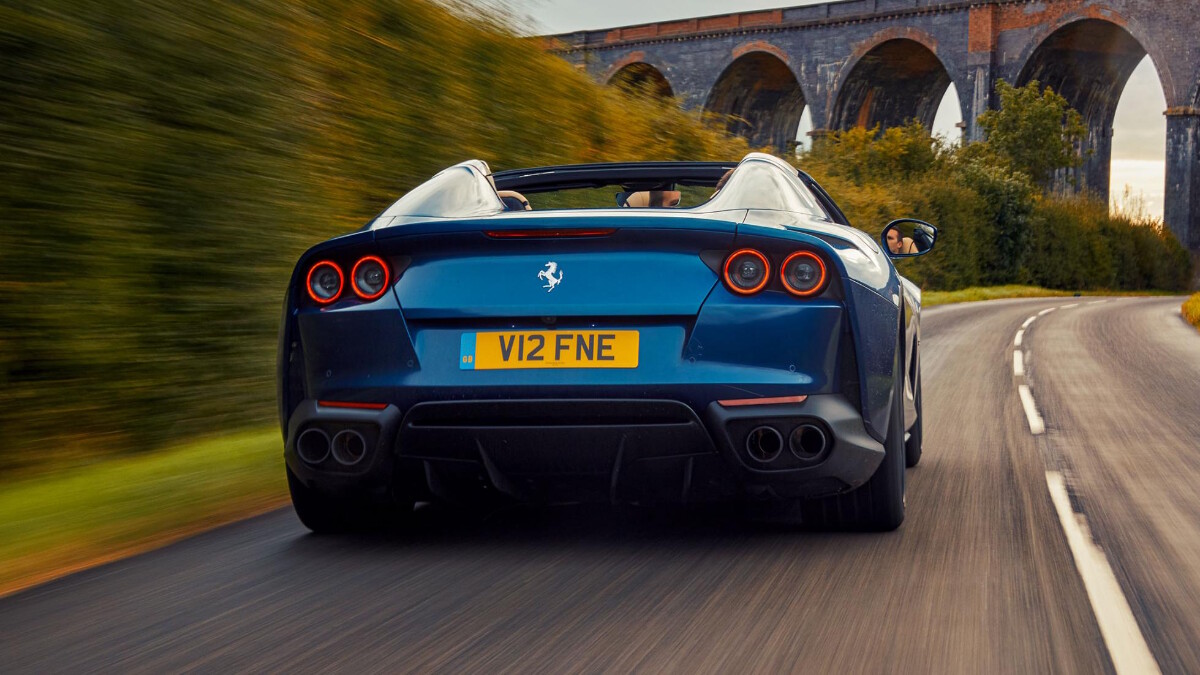 There are things the 812 GTS doesn't do very well. It uses quite a lot of fuel. It's quite tricky to park, with no creep built into the gearbox (reversing into a tight uphill driveway is a wholly terrifying exercise). You'll only get passenger airbag deactivation if you've ticked an options box, too. If we're going to educate the class of tomorrow on how flipping fantastic big, nat-asp engines are, this sort of stuff should be coming as standard.
Can you tell I'm nitpicking? Because slight chinks in its daily-driving armor aside, this ought to be a wondrous thing to live with. You've a good view out over its long hood, with haunches on either side that ensure that the car is easy to guide through traffic and only intimidating through the pokiest of gaps. It sits in lane nicely and it'll take an especially narrow road to force you into thumping noisily over the cats' eyes.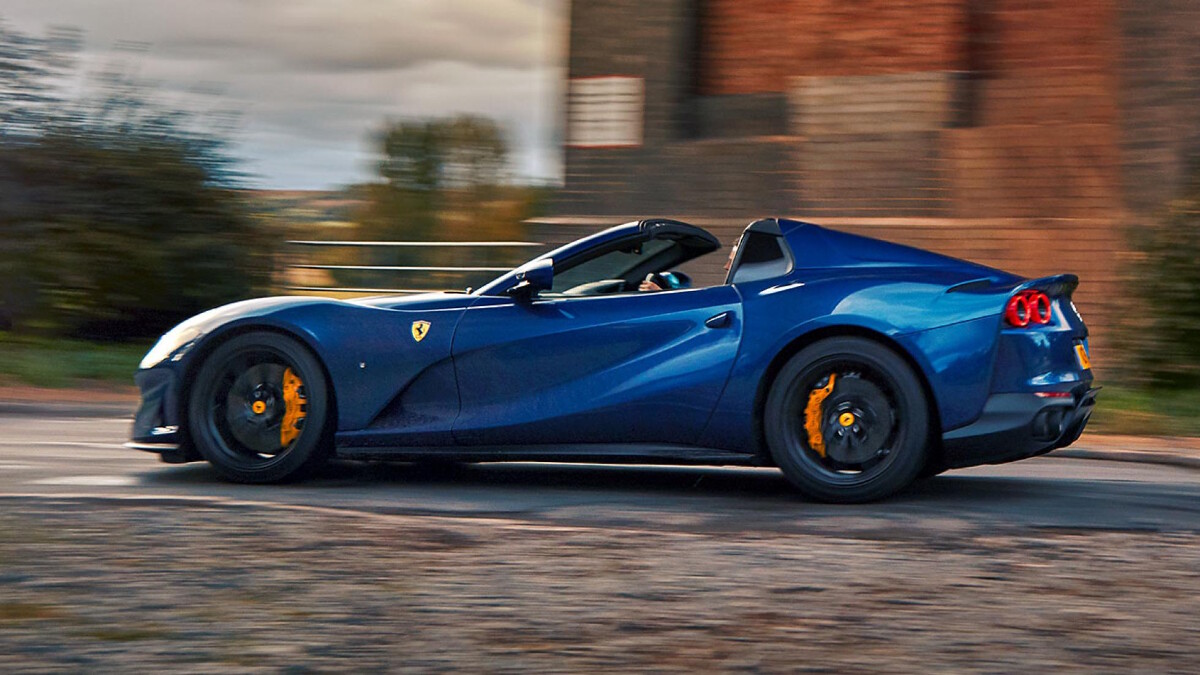 All told, Ferrari's first full-production V12 roadster in five decades has been worth the wait. Its role as a moving museum piece to the greatest engine of modern times justifies the enormous asking price alone. The fact that it drives spectacularly—flattering its driver in the process—is a mere bonus.
The way it'll eat up miles and act the GT car, too...that's just Maranello showing off. The 812 GTS is a glorious, scintillating device that'll trample over any snobbishness about convertible-ized supercars. It's cooler than its special-edition forebears, we think. If this is among the final naturally aspirated, electrification-free Ferraris in regular production, it lives up to its remarkable billing and more.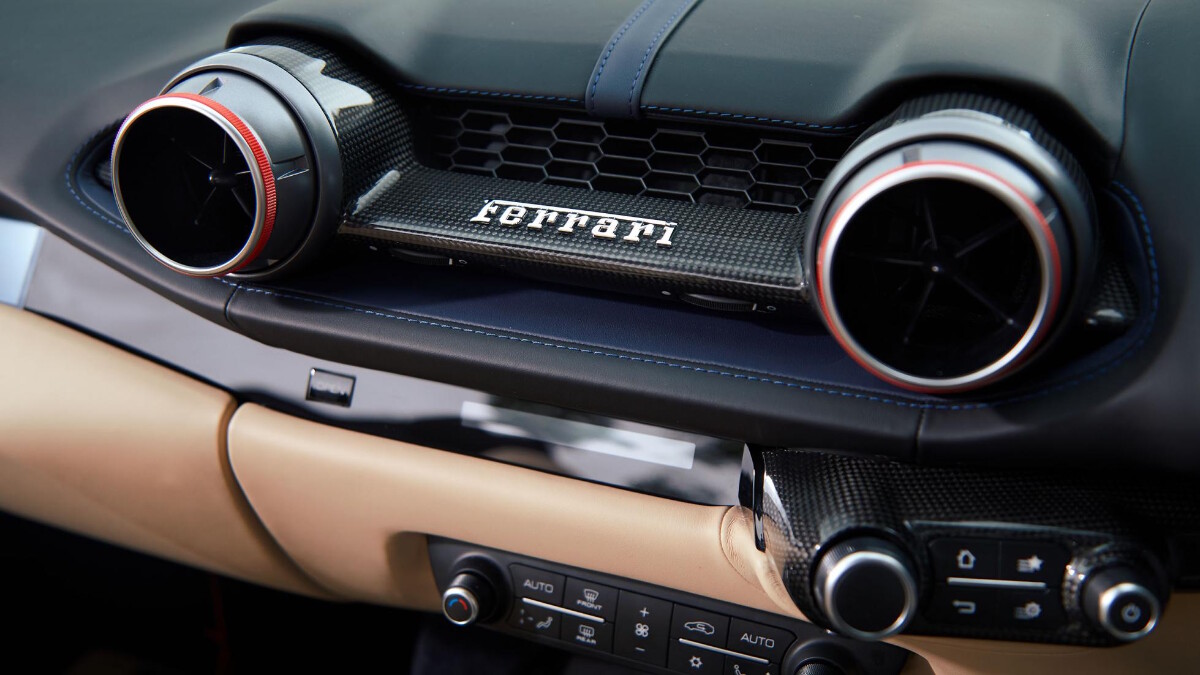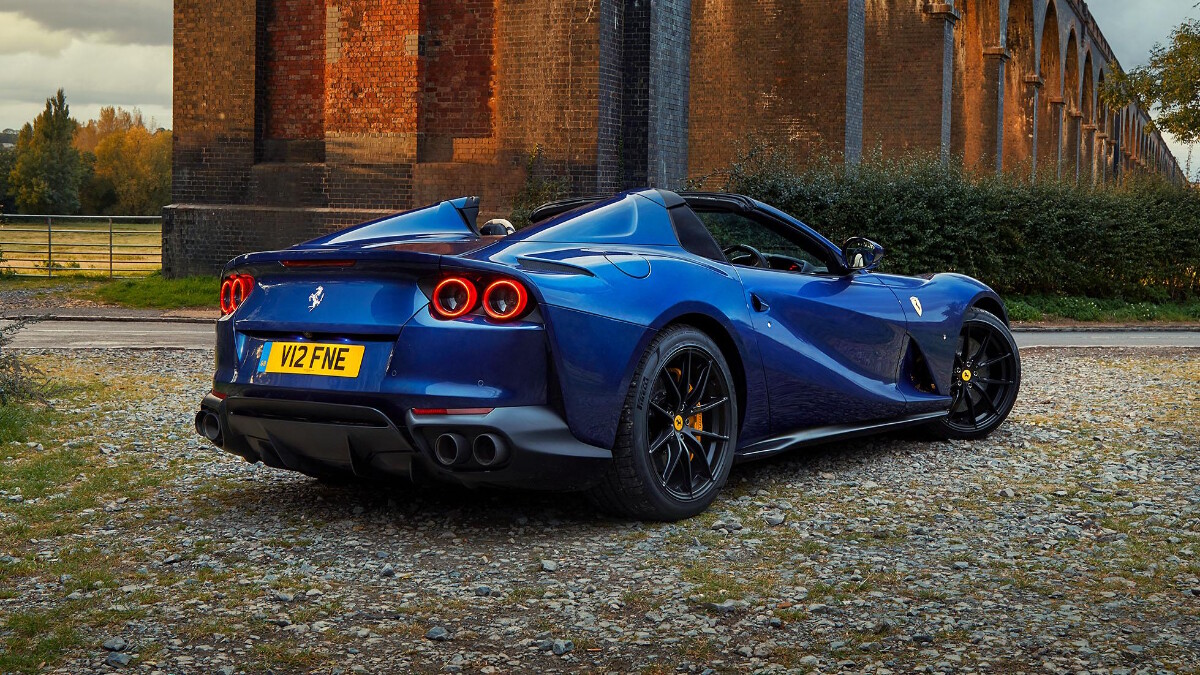 NOTE: This article first appeared on TopGear.com. Minor edits have been made.