'Sensuous Sportiness.' That's what Hyundai calls the design philosophy behind the new i20, its answer to the Ford Fiesta, the Peugeot 208, the Volkswagen Polo, and leagues of other vastly popular subcompacts. It's certainly more striking than the car it replaces, which was a nice-enough thing, but really quite tedious to look at, sit in, and drive.
See, the old car embodied the qualities of a Hyundai that don't really exist anymore, and haven't for some time. A Hyundai that majored on practicality, reliability, and value, and wasn't too bothered about making its cars look especially interesting or drive with any real verve.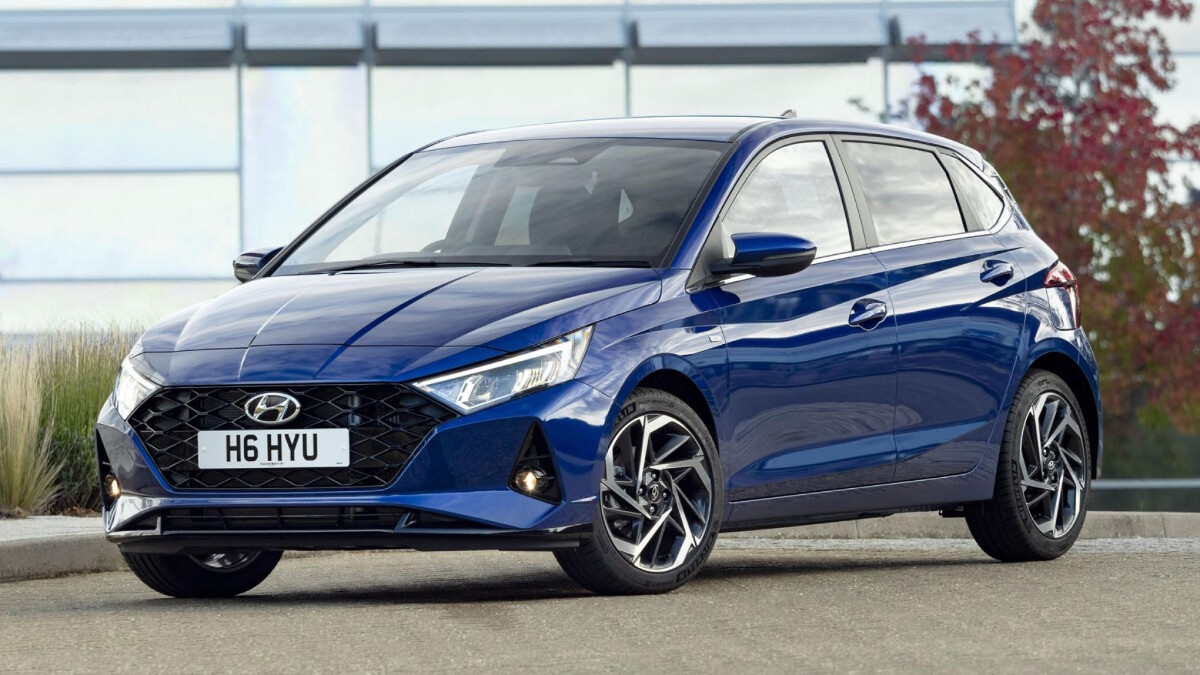 New Hyundai is all about bold styling, plush interiors, and high tech. It wants you to want its cars, not just buy one on the strength of its five-year warranty—hence, in Hyundai's words, the i20's newfound "dynamic style" that's meant to give it some "emotional value."
The new i20 is bigger than the old one. Lower by 24mm and wider by 30mm for a better stance, longer in wheelbase (by 10mm) and body (by 5mm) for more space inside. It's five-door only, because nobody buys three-door hatchbacks anymore, and loaded with kit to keep you connected and safe.
For now, the only engine available is a 1.0-liter turbocharged three-cylinder with just shy of 100hp. It gets 48V mild-hybrid tech and an 'intelligent' six-speed manual gearbox (or a seven-speed dual-clutch auto) that together deliver a 3-4% reduction in CO2 emissions and fuel consumption versus a conventional non-electrified powertrain.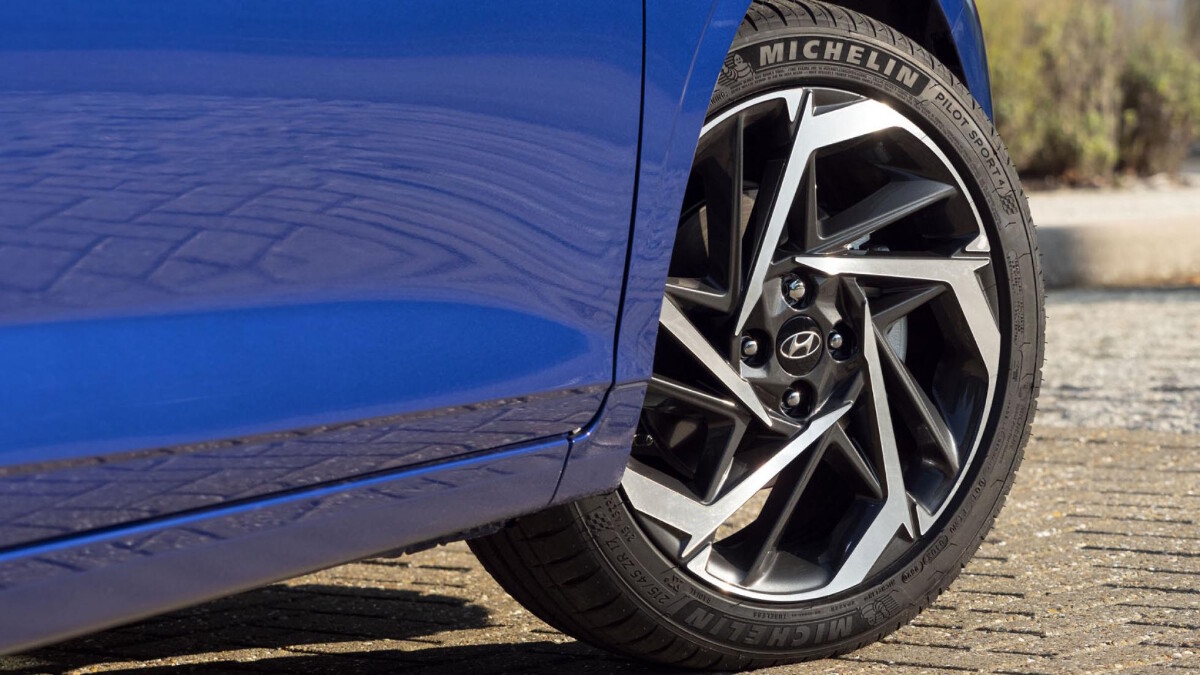 The i20N hot hatch has been announced, but we've not had a go yet. It gets a 1.6-liter four-cylinder engine with 201hp, a six-speed manual gearbox, and a limited-slip front differential. Hyundai knows how to make a world-beating hot hatch, so the i20N ought to be a cracker.
Prices for the new i20 start at just under £19,000 (P1.24 million).
On the road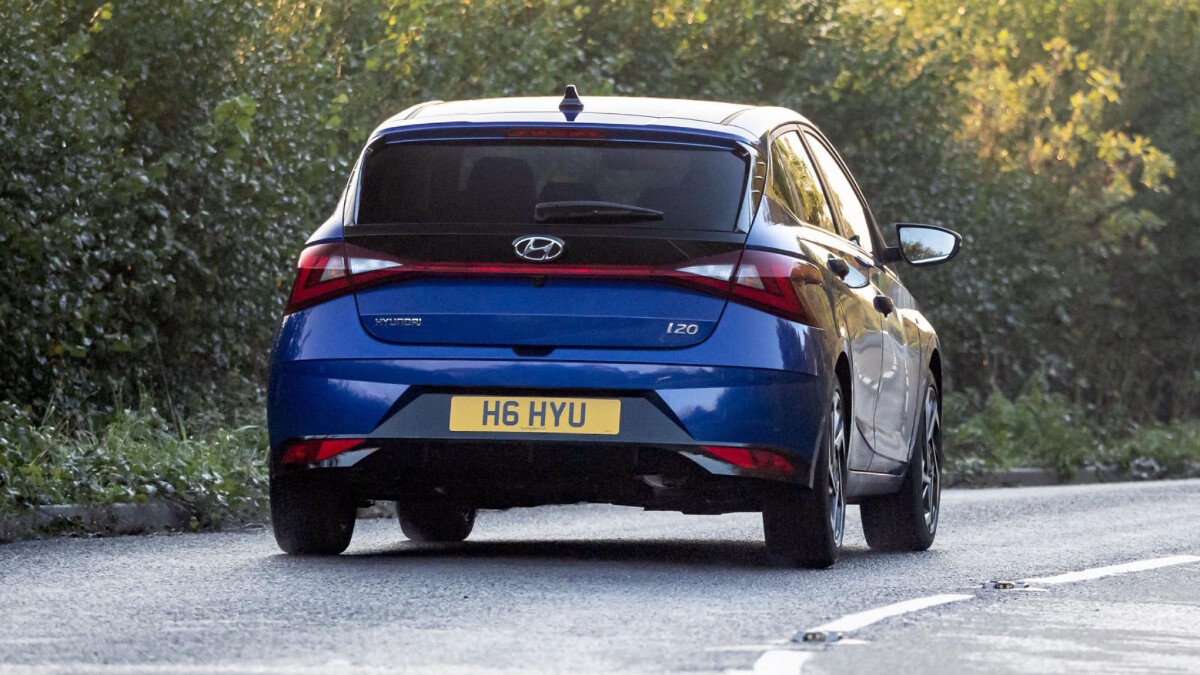 It's a good little engine, Hyundai's 1.0-liter three-pot—quiet, punchy up to about 4,000rpm, and refined, even if it does transmit a few more vibrations through the driver's seat than rivals do at idle. That's handy because as of the i20's launch in late 2020, there's no other option. No diesel, because they're too complicated, expensive, and unpopular, nor more or less powerful petrols. The only conundrum early adopters face is whether to go for the six-speed manual or the seven-speed twin-clutch auto. The latter costs £1,250 (P81,400) extra.
As mentioned, every new i20 comes with a 48V mild-hybrid system. Generally, in cars with automatic gearboxes, this kind of system decouples the engine from the transmission when the driver takes their foot off the accelerator pedal, so the engine can shut down when the car is coasting to save fuel. Hyundai's very clever 'Intelligent Manual Gearbox' tech brings this fuel-saving functionality to a slick six-speed self-shifter.
In Eco mode, to which the i20 defaults (there are Sport and Comfort modes, too, but not much distance between them), the i20's engine shuts down when you lift off the gas to coast. Prod the accelerator, hit the brakes, or dip the clutch, and it'll spring back to life. The whole system is very smooth and unobtrusive—you won't notice it working and there's no need to adapt your driving style to suit. The clutch pedal even feels pretty natural (better here than in the i30), which is an achievement because it's not really connected to anything.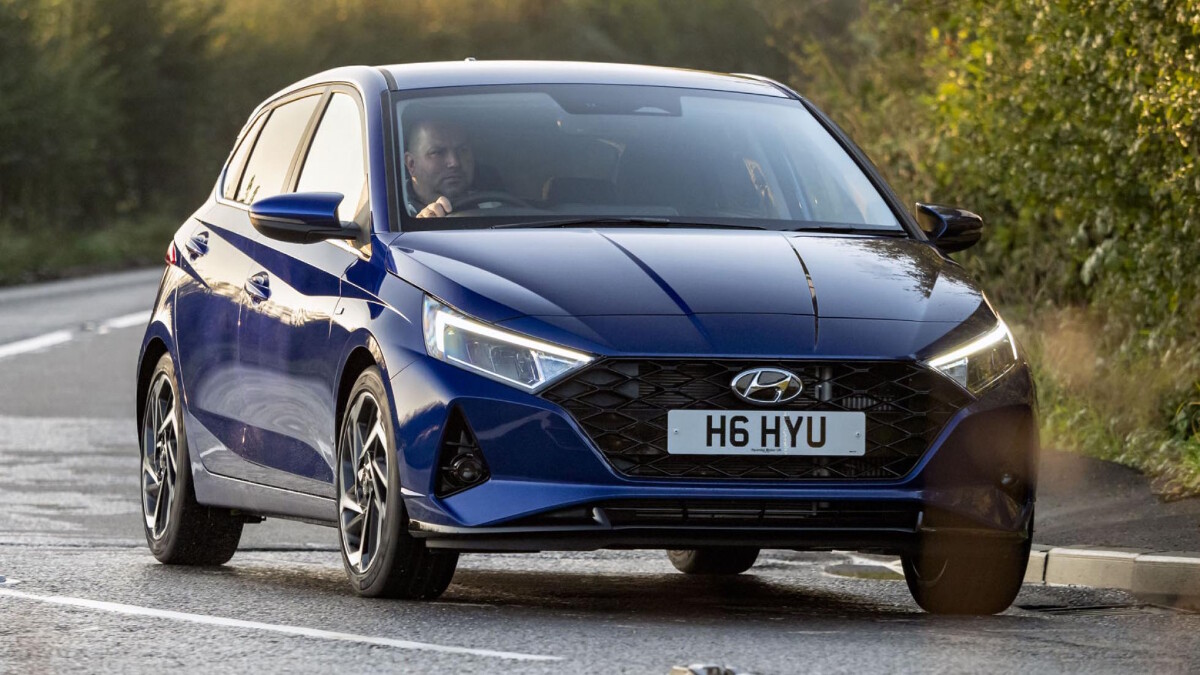 Hyundai has plainly worked on making the i20 more engaging. It's a tidy car to drive, if not as amusing as a Ford Fiesta, with sharp (though largely feel-less) steering, good grip, and precious little body roll. It feels agile and quick-witted, and changes direction smartly. A big improvement over the car it replaces and very much in the mix versus rivals, which bodes very well for the forthcoming i20N hot hatch.
The only real concern we have is the ride, which feels off-puttingly busy and overly firm on the 17-inch alloys fitted to our mid-spec test car.
On the inside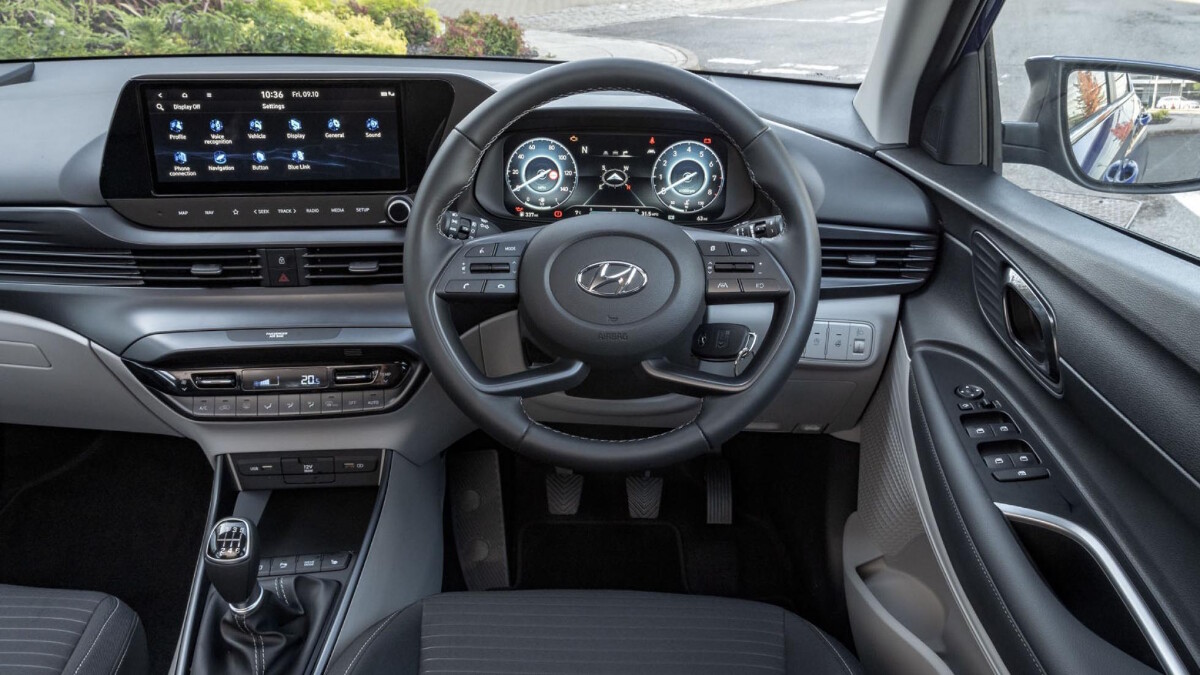 Every i20 gets a 10.25-inch screen instead of conventional dials and instruments. It's not the most configurable display out there, but you can cycle through trip/navigation/media info easily enough using the buttons on the rather large leather-wrapped steering wheel, and the design changes depending on which of the three drive modes you're in.
In base-spec cars, it's paired with an eight-inch center touchscreen, but you'll want to go for a mid- or high-spec car to get the 10.25-inch widescreen. The graphics are crisp and it's easy enough to prod, pinch, and swipe your way through the menu system. Both displays get Android Auto and Apple CarPlay, but only the higher-spec one gets Hyundai's clever 'Bluelink' suite of connected services.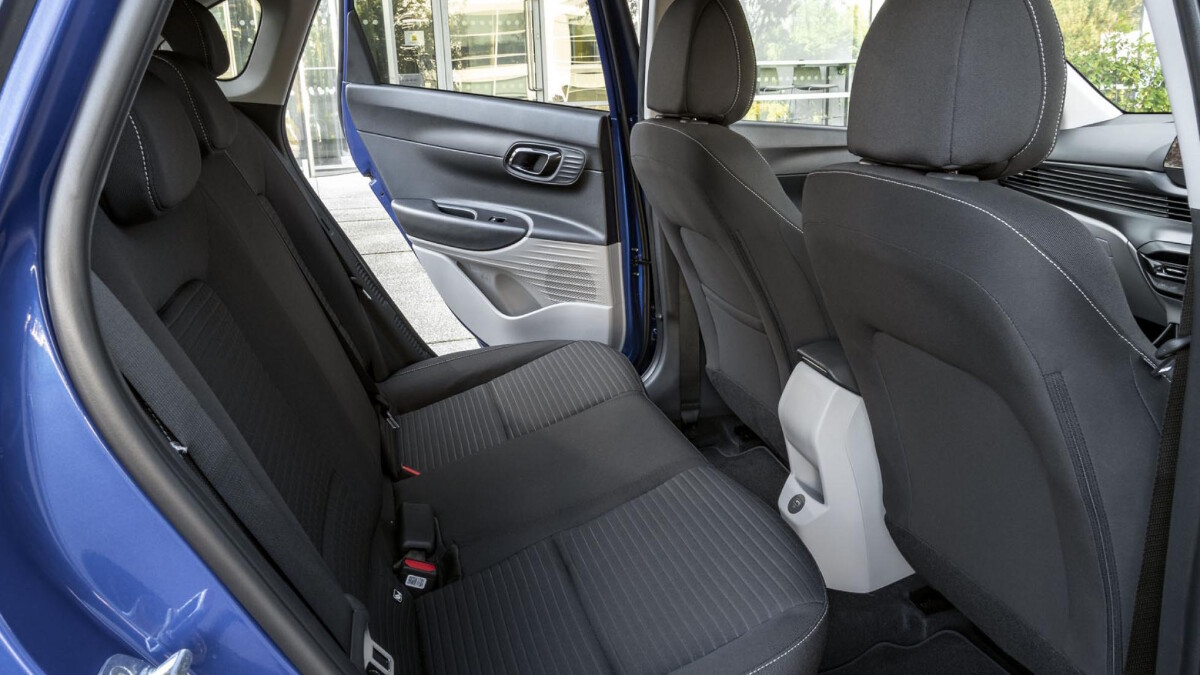 As for the design—the i20's cabin does look good from afar. Especially with the big touchscreen and the automatic climate controls. But up close, it's done precisely no favors by Hyundai's choice of materials. The smooth plastic across the bottom of the dashboard looks and feels quite cheap. The textured stuff elsewhere is better, and the overall construction feels solid and hardwearing, but the i20 just doesn't feel as upmarket inside as many of the cars it competes with.
That said, clever packaging and a 10mm longer wheelbase mean the i20 is more spacious than the car it replaces. There's plenty of space in the back for a couple of adults to sit comfortably (there's even a USB port back there for convenient charging), without their knees jammed against the backs of the front seats, and the cargo area is an impressive 351 liters. That's more than you get in a Ford Fiesta or a Peugeot 208.
Final thoughts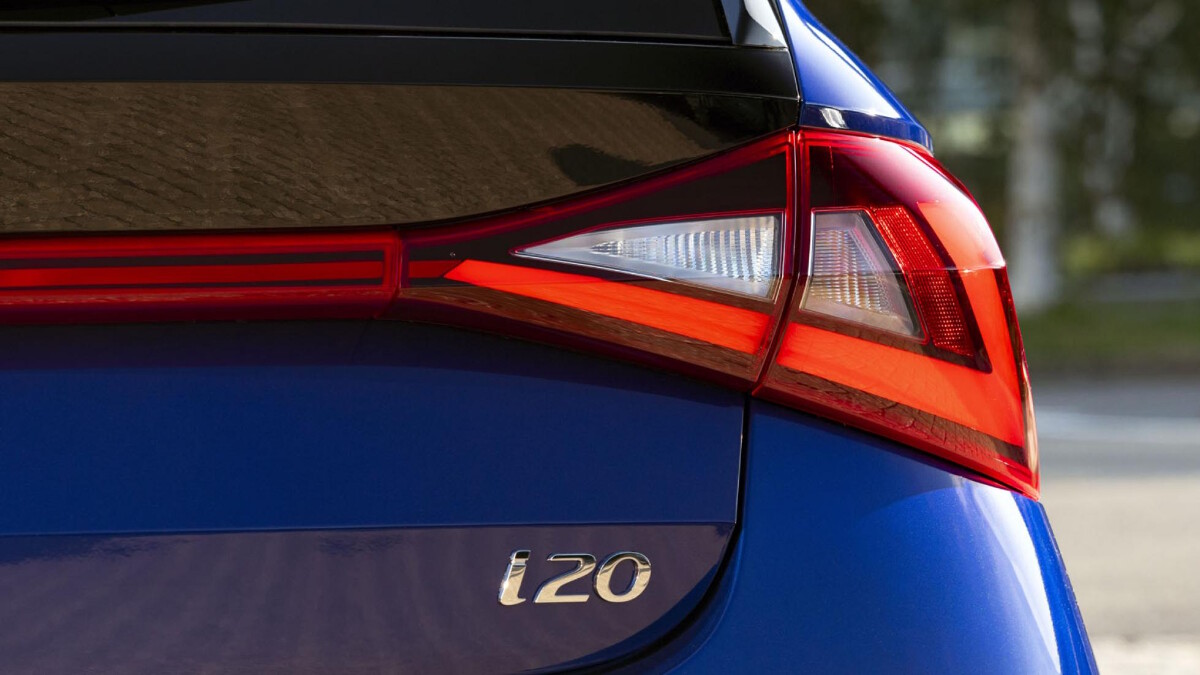 A big improvement over the old car, in that you might actually remember it. The new i20 looks the part and drives nicely, which serves to heighten anticipation for the i20N hot hatch.
Moreover, the normal car's 1.0-liter engine and high-tech manual transmission are impressive, and the level of kit on offer is very good. Practical, too, though the interior could do with some plusher-feeling materials.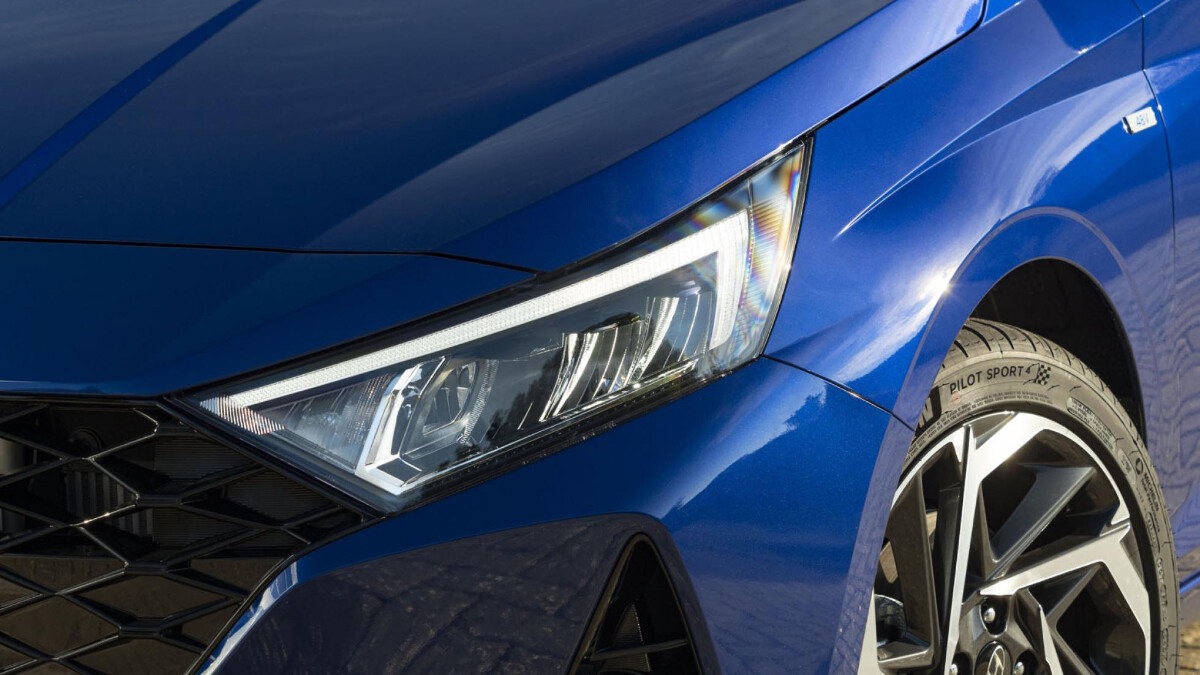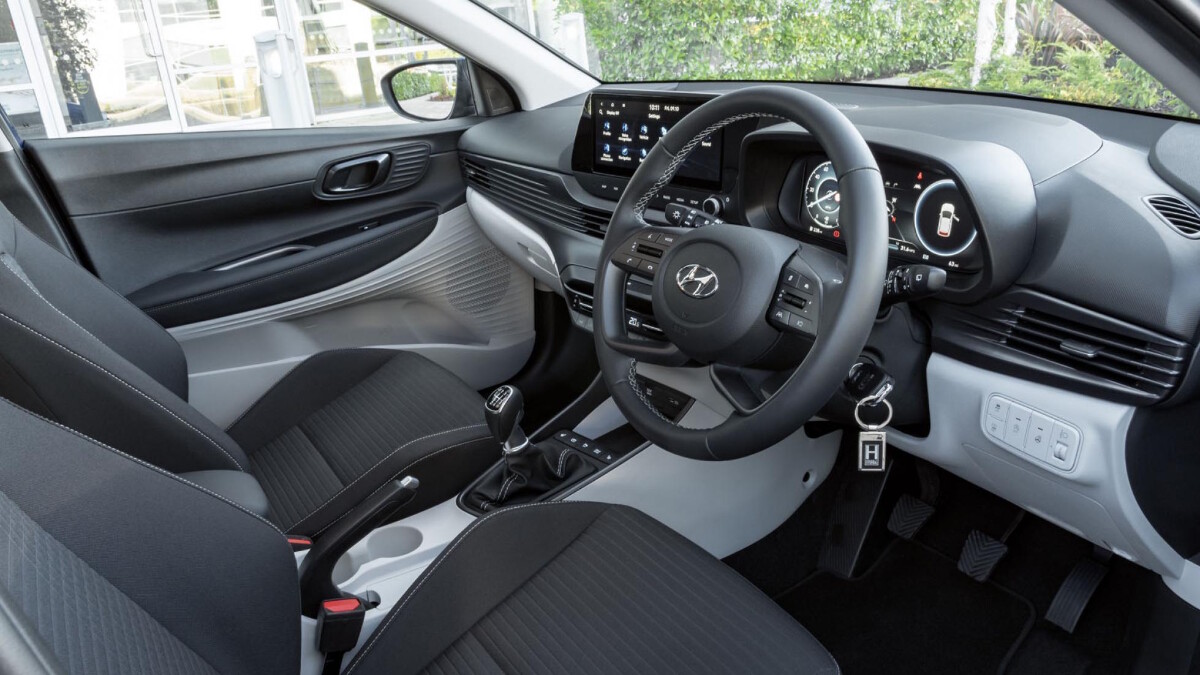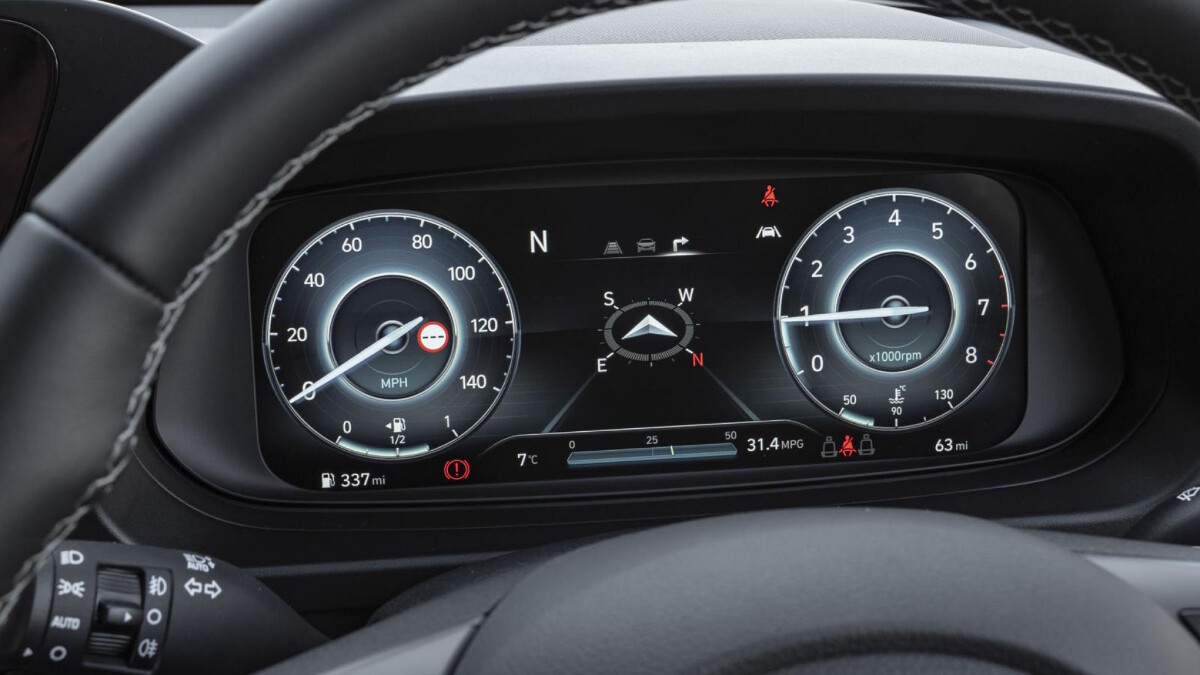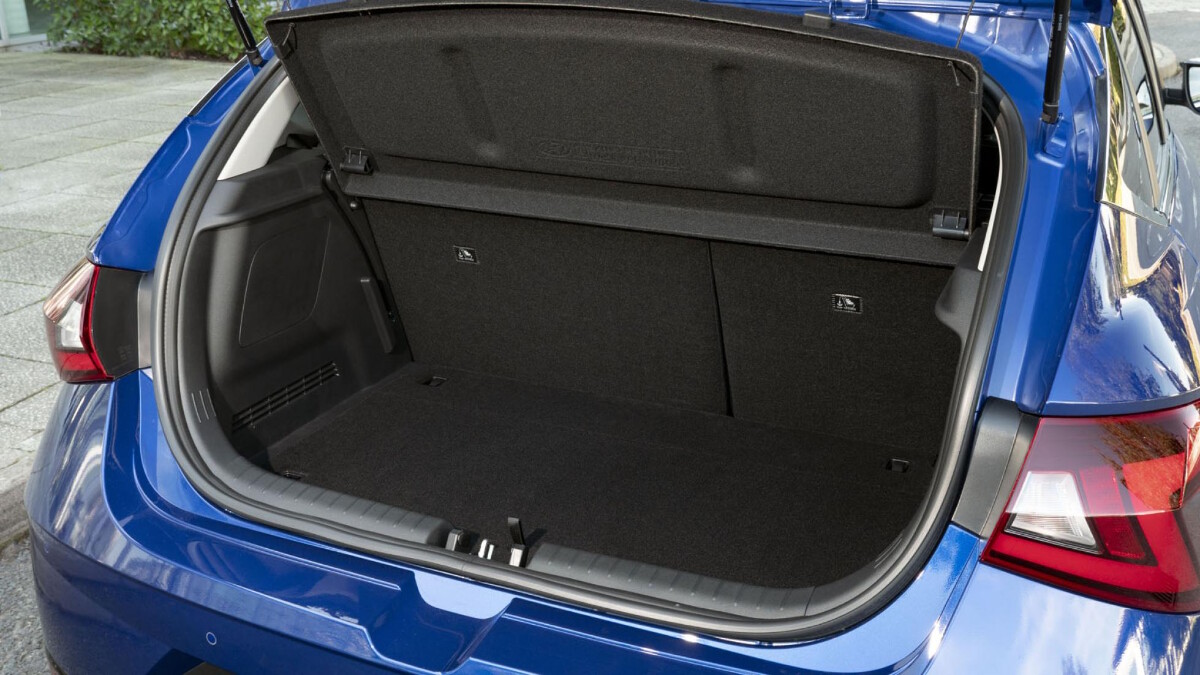 NOTE: This article first appeared on TopGear.com. Minor edits have been made.